Mother's Day is just around the corner, and it's time to start thinking about how to make this day extra special for your mom. Wondering what to do for Mother's Day? Here are five creative and fun activities that you and your family can enjoy together to make this Mother's Day unforgettable!
Movie Night
For a relaxing and cosy Mother's Day activity, why not plan a movie night at home? Choose your mother's favourite movie or a new one that she's been wanting to watch. Make some popcorn, grab some snacks, and settle in for a fun and relaxing evening together.
Cook a Special Meal
One of the best ways to show your love for your mom is by cooking her favourite meal or trying out a new recipe together. This is a great way to bond as a family while creating delicious memories. 
Watch Old Albums Together
Sit down and look through old photo albums or home videos with your mom. Reminisce and share stories about past experiences and special moments. After the trip down memory lane, you can order a Mother's Day cake for her to make the occasion even more special.
Weekend Getaway
Plan a weekend getaway with your mom to a nearby destination. This is the perfect opportunity to explore new places, relax and unwind, and enjoy each other's company in a new setting.
Go on a Long Drive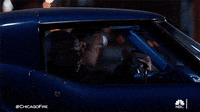 Pack some snacks and hit the road for a fun adventure with your mom. Choose a scenic route, make stops along the way, and enjoy each other's company while creating new memories together. Going on a long drive is a perfect way to escape the stress of everyday life and enjoy some quality time with your mom.
In conclusion, there are several fun activities you can plan for Mother's Day to make it truly memorable. But remember, no matter which activity you choose, the key is to spend quality time with your mom and show your love and appreciation. So, go ahead and make this Mother's Day extra special for your momma bear!