Gifting is not merely an exchange of materialistic items but gifting is a lot about the exchange of thoughts. What you feel or think about someone truly reflects on your choice of gift. For this wedding season, if you are searching for awesome wedding gift ideas, we have many options for you.
Check the top 10 wedding gift ideas and bless the couple:
Personalized Magazine Cover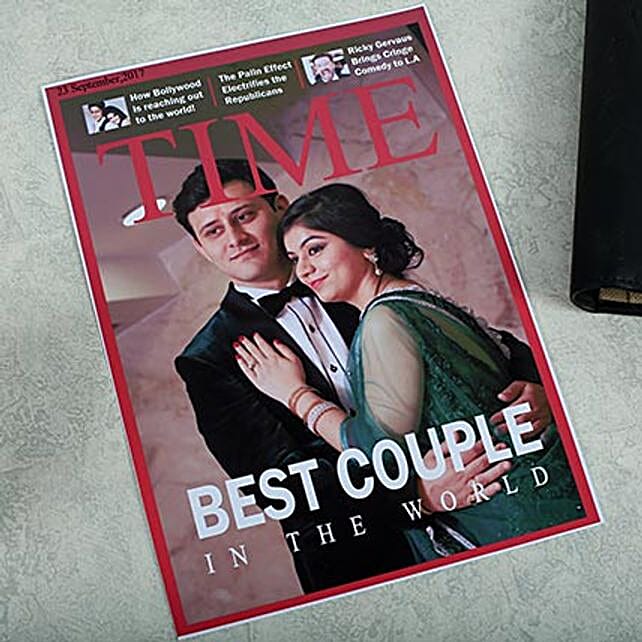 This wedding day will be remembered forever by the couple. Add some more love to this day by gifting an exclusive TIME magazine cover. Get a wonderful "couple photo" and surprise the couple on their special day.
Silver Necklace N Earrings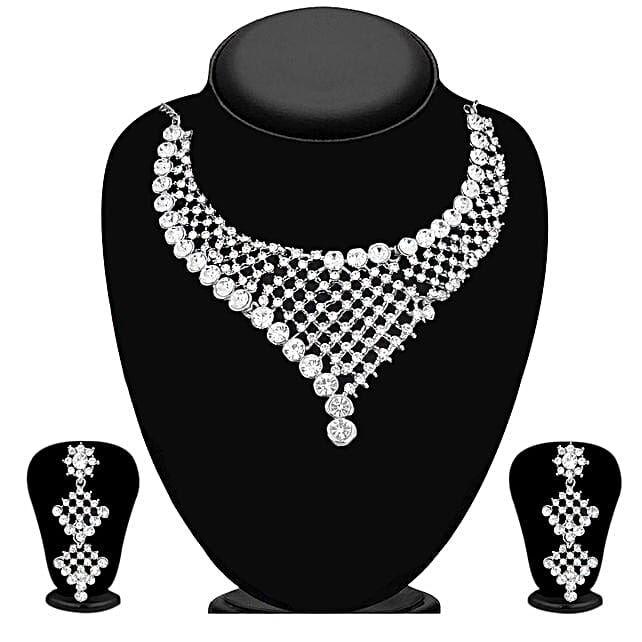 After marriage, at least for a year, there are various dinner invitations. These dinner invitations are seen as an introduction of the new member of the family to others. So, a couple needs to be all decked up. Plus, there are various rituals too. This stunning set of a necklace & earrings will thus be of great help for the bride.
Red Forever Rose With Chocolates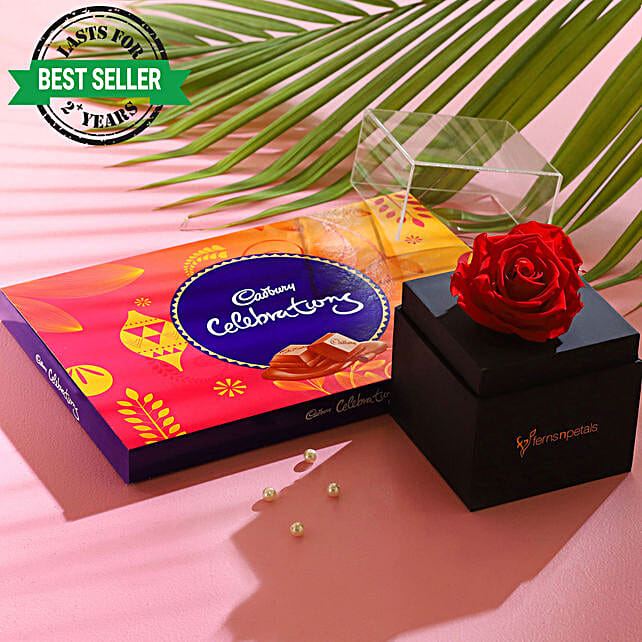 A forever rose is a symbol of eternal love. The couple is now tied to each other forever and thus complement their bond of love with this stunning box of forever rose that comes with a box of yummy chocolates.
Personalised Memories Wall Clock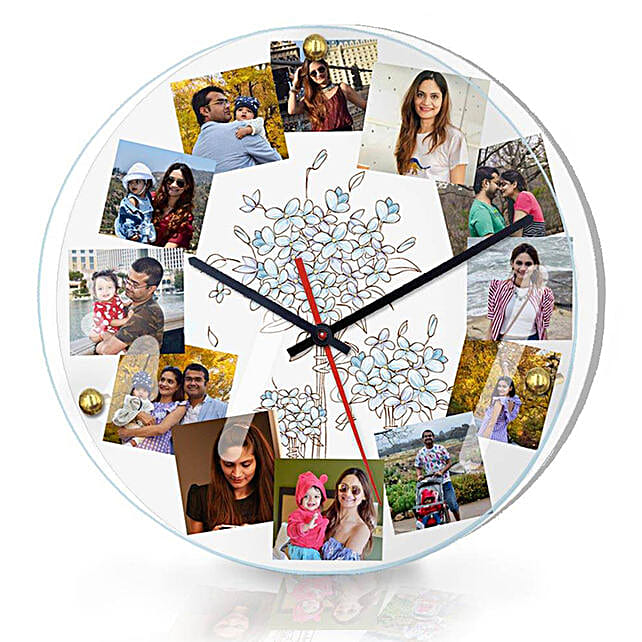 You just have to send us the best captured moments from the couple's life. We will imprint them on this wall clock. This wall clock will always be a testament to their happy married life.
Melancholy Tunes & 100 Red Roses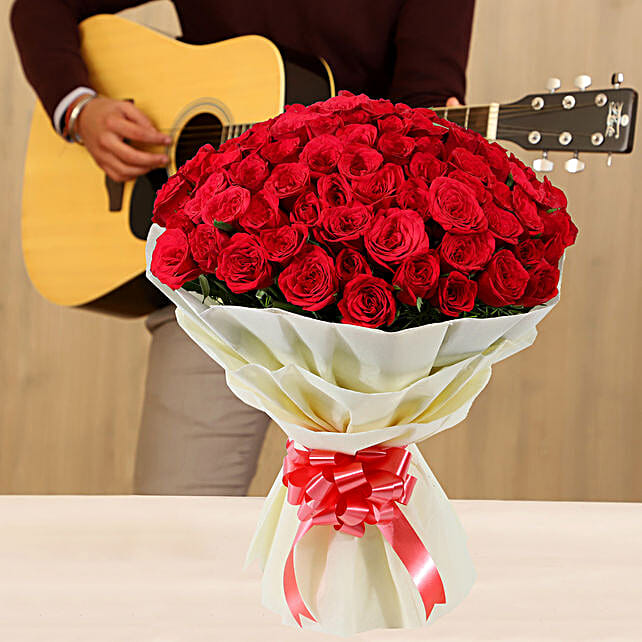 This is an awesome gift idea where you can mesmerize a couple with a bouquet of 100 red roses. At the time of delivery, a musician will strum and sing for 10-15 minutes. Isn't this a great idea to surprise a married couple just after the day of their wedding?
Personalised 2 Sided Magical Sequin Cushion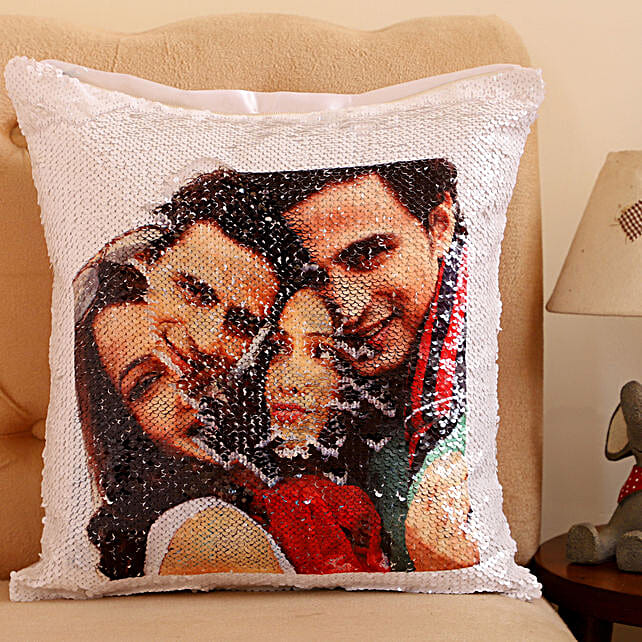 This is a recron filled comfortable cushion that comes with a sequin front side where the provided image will be printed. The other side is satin. It is cute and sweet gift idea that will also elevate your home décor.
Red Heart Shaped Pendant With Chain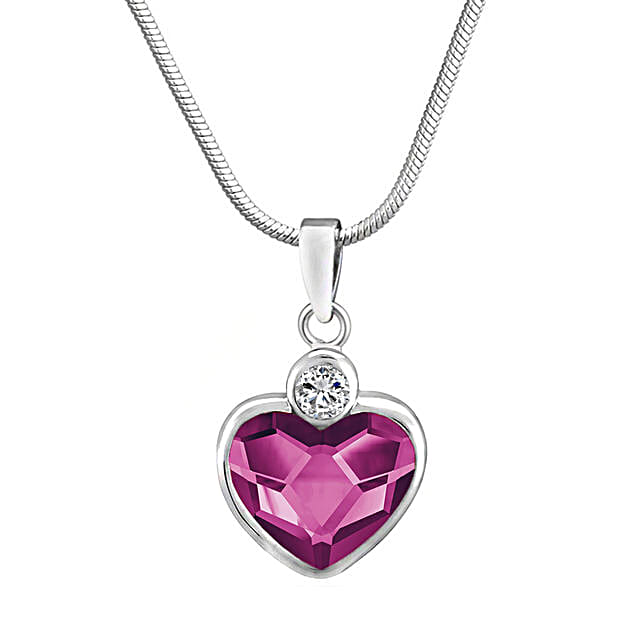 The red heart-shaped pendant with chain is stylish and cool that will accentuate the bride's modern and traditional look both.
Happily Ever After Personalised Frame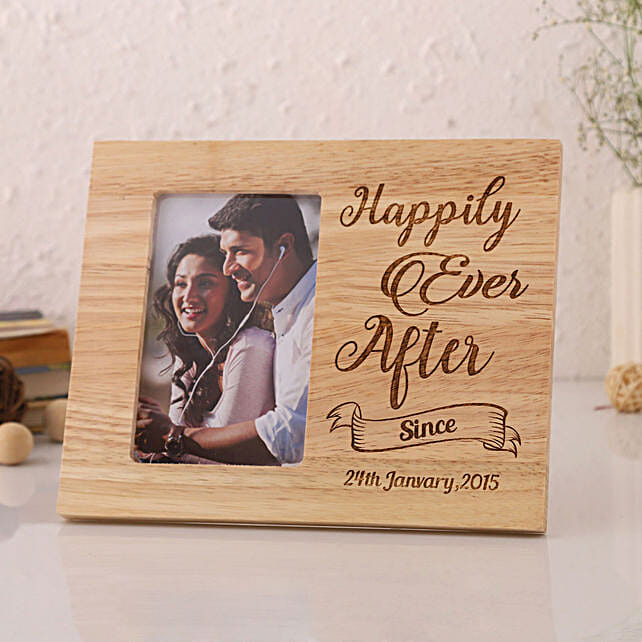 This is the best gift to shower love on a couple. Compliment their happily ever after story and with this engraved photo frame that will never let them forget their date of the anniversary.
Grow Old Together Red Moon Cactus Plant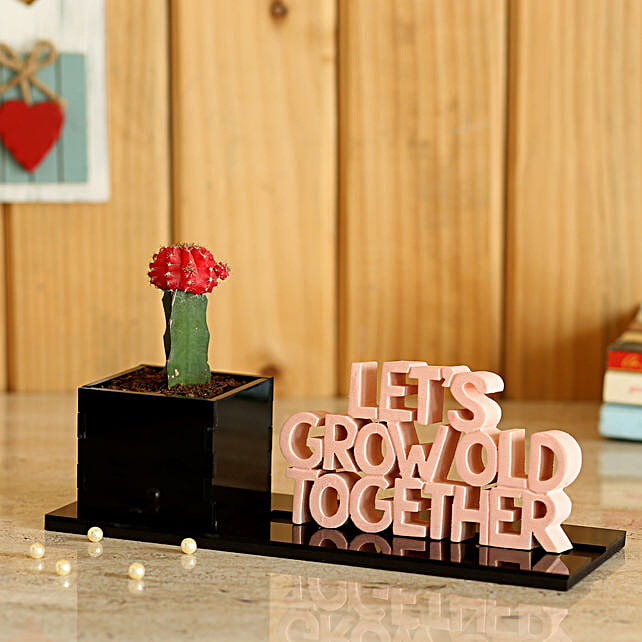 Plants symbolise peace and growth in a relationship. Bless their new journey with this green gift. Plus, we have added that romance element that says – "let's grow old together". Isn't that romantic? The couple will find it sweet and meaningful both.
Yellow LED Personalised Love Cushion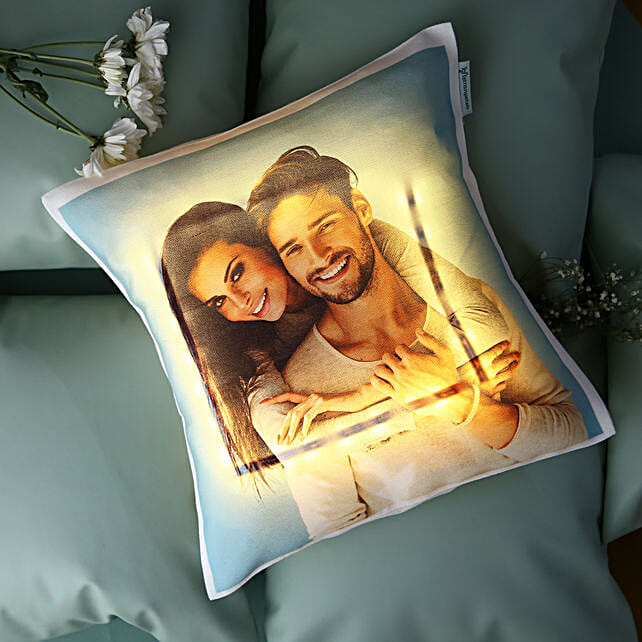 Let this LED personalised cushion shine brightly just like their love story.