The most anticipated time of the year is here. Deepawali feels have taken over, and we know you just can't keep calm. To enliven the festive vibes, you must be looking for ways to adorn your casa. What if we tell you that we have done all the leg-work for you and have come up with simple tricks to add Diwali vibes to your home. Won't it be the best surprise ever for you? We know it is! So, scroll down and go all out with the decor!
Light it Up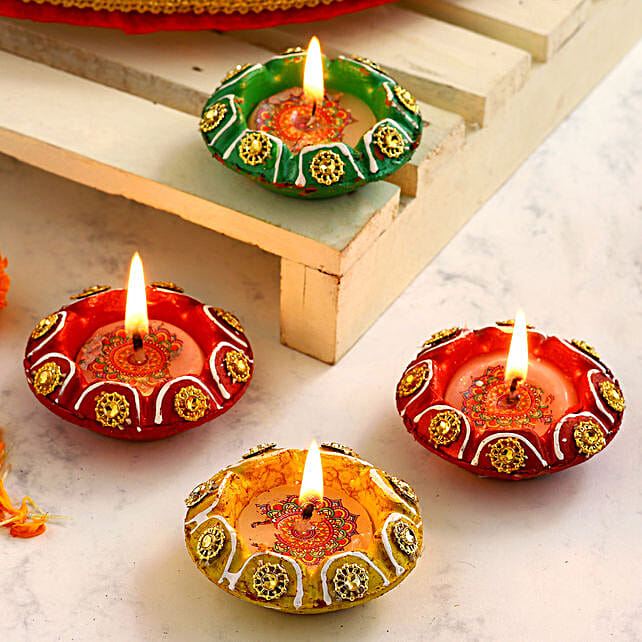 Adorn your home with loads of diyas and fairy lights. Diwali is a festival of lights, and it is incomplete without shimmering lights.
Decorate with Uruli
Urli makes for a gorgeous centrepiece for your table or for your entrance. Add diyas, scented candles or flowers to make it stand out!
Make it a Floral Affair
Deck your home with beautiful flowers. Make your entrance the highlight by decorating it with marigolds or lilies.
Try the Art of Rangoli
The essence of Diwali can be felt in little things like making rangolis, preparing desserts and more. So this year, make rangoli with organic colours in your living area or at the entrance and channelise your inner creative side!
Don't Forget to Dress Up
To make Diwali extremely special, don't forget to dress up. Add bling to Diwali by going all dressy!
Related Posts: