As we approach Teacher's Day, we get an opportunity to express our gratitude and admiration for the individuals who have dedicated their lives to nurture our intellects and shape our futures. Teachers, the unsung heroes behind our successes, deserve to be celebrated in a special way. And to do that, personalised gifts for Teachers are the perfect means to convey your appreciation with a touch of thoughtfulness and creativity. So, let's explore some of the best personalised gift options that will make your mentors feel truly cherished.
Personalised Photo Mug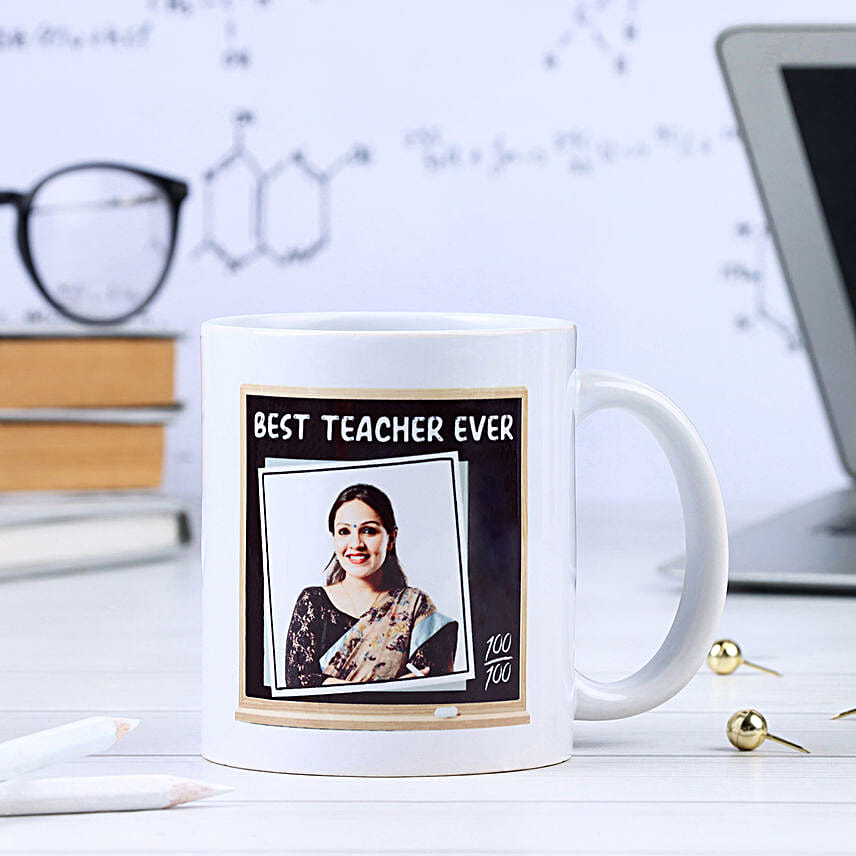 A personalised photo mug is more than just a vessel for coffee or tea; it's a vessel of cherished memories and gratitude. Choose a meaningful photograph with your teacher and have it beautifully imprinted on this high-quality mug. Every sip will remind them of your thoughtfulness and the lasting impact they've had on your life's journey.
Personalised Stationery Set of a Notebook and Pen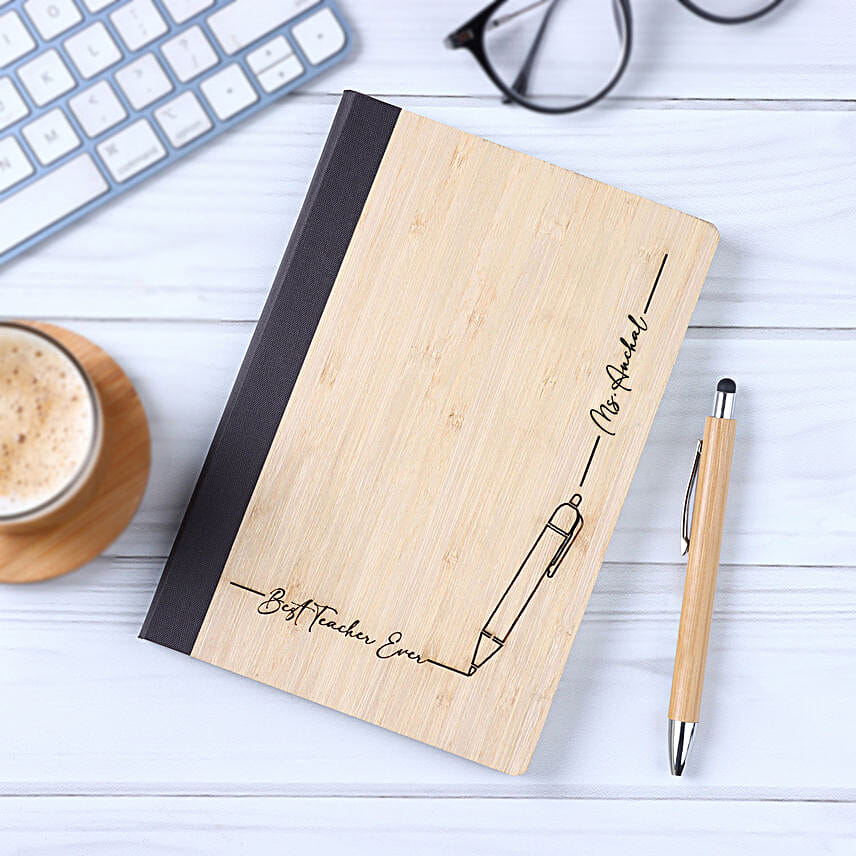 This personalised stationery set comprising a custom notebook and pen is a meaningful Teacher's Day gift. Personalise it with your teacher's name, making it a thoughtful reminder of your appreciation for their guidance. It's a token of respect for the knowledge they've imparted and the inspiration they've ignited.
Best Teacher Ever Pineapple Cake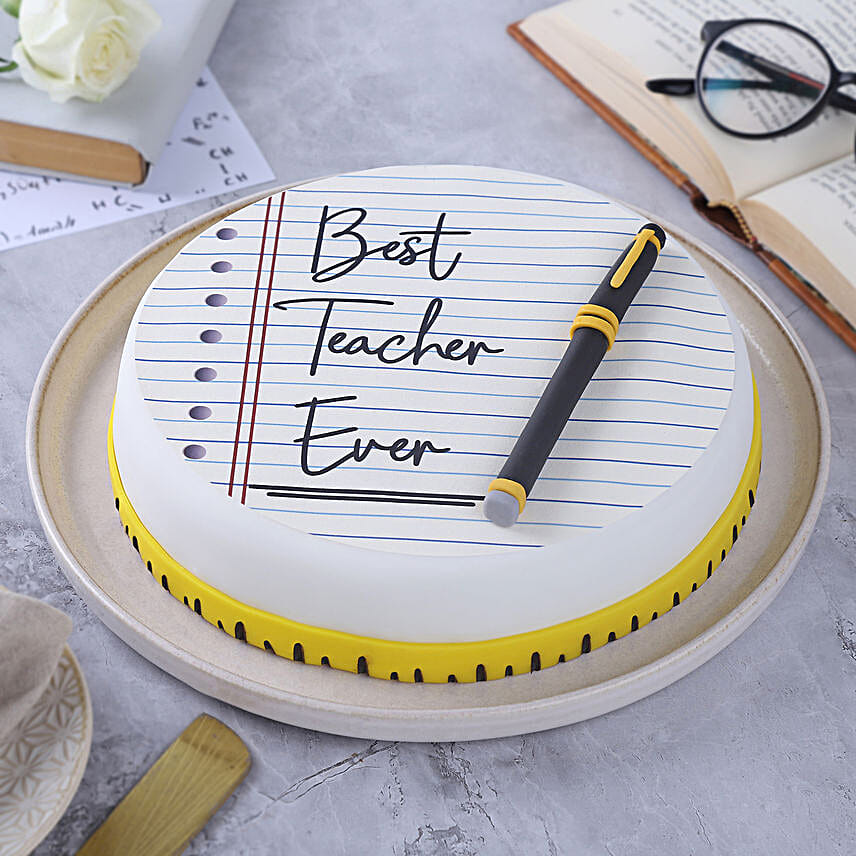 If you want to add a sweet touch to your Teacher's Day gift then this 'Best Teacher Ever' pineapple cake is one of the perfect picks. The inscription on the cake itself conveys your heartfelt gratitude in a delectable manner. It makes this Teacher's Day cake a delightful treat to honour your educators.
Personalised Zip Wallet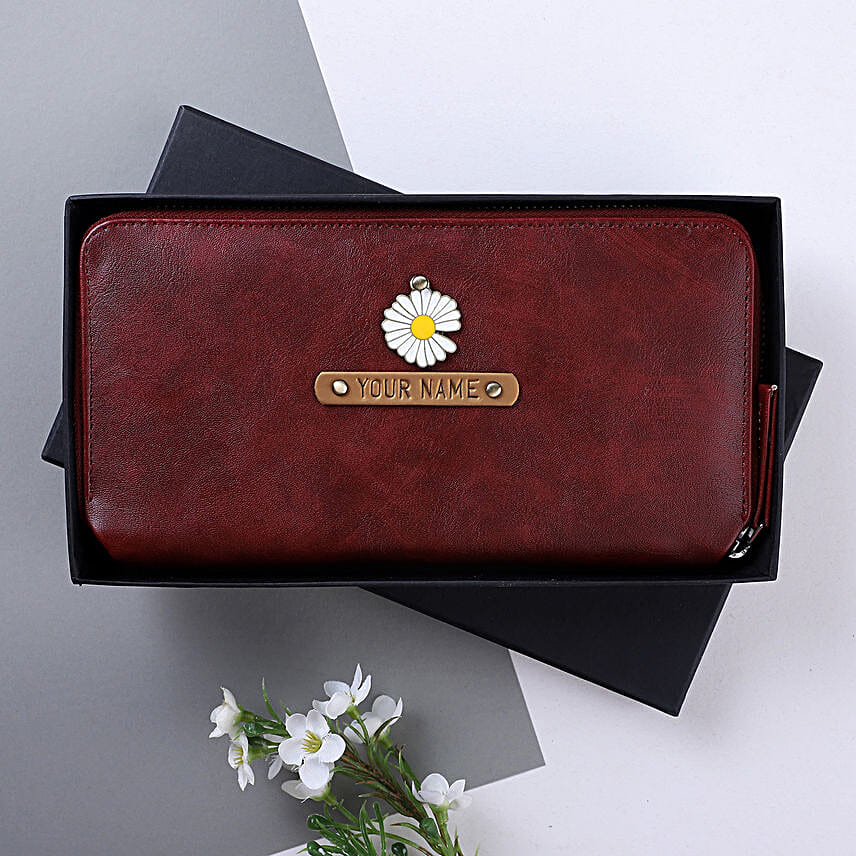 This personalised zip wallet is both practical and elegant. It's a gift that your teacher can carry with pride and use daily. Customise it with their name to add a personal touch. Whenever they reach for their wallet, they'll be reminded of your appreciation and thoughtfulness. It's a gift that combines utility and sentiment beautifully.
Personalised Chocolates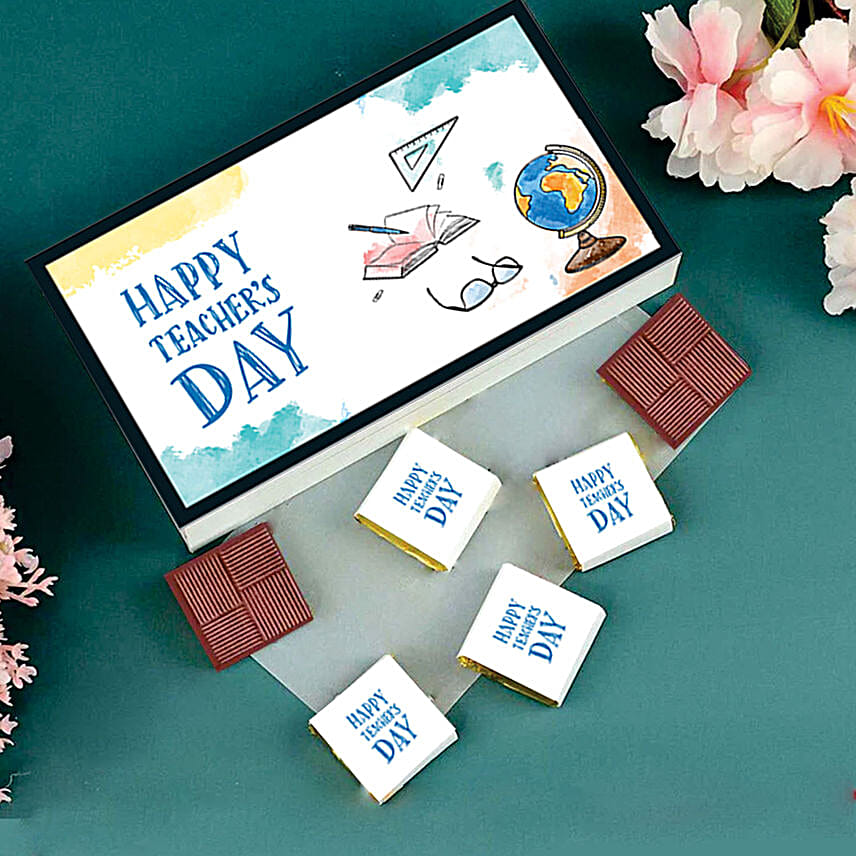 Chocolates have an undeniable charm! And when they come with a personal touch, they become an even sweeter gesture. So, get this personalised chocolate gift that will not only satisfy their taste buds but also warm their hearts with your appreciation.
In conclusion, Teacher's Day is a perfect occasion to honour the educators who have played a pivotal role in our lives. And with so many personalised Teacher's Day gift ideas, you can simply add a touch of warmth and thoughtfulness to your gratitude. Each of these gifts serves as a token of your admiration and appreciation for the dedication, knowledge, and inspiration your teachers have shared with you. So, this Teacher's Day, go beyond words and give your mentors a gift that will remain etched in their hearts forever.