"Siblings: Your only enemy you cannot live without"
The relationship between brothers and sisters is a precious one. They are your childhood buddies and you love to irritate each other. But with the passing of time, siblings separate owing to higher studies, job responsibilities, marriage etc. Sometimes they might even settle in different countries. So, when your brother is living abroad, it is obvious that you miss him the most. Needless to say, he also misses you. Technology has made things easier but still, it is not always possible to see and visit each other on every festival or special moments. Out of the countless Indian festivals, Raksha Bandhan is one that beautifully celebrates this brother-sister bond. So, don't worry at all when your brother cannot return home this Rakhi, because Ferns N Petals is here to send your love and blessings to your brother.
You can send Rakhi abroad along with numerous attractive gifts to add more joy to his day. Have a look at some of the best Rakhi gifts:
Personalised Gifts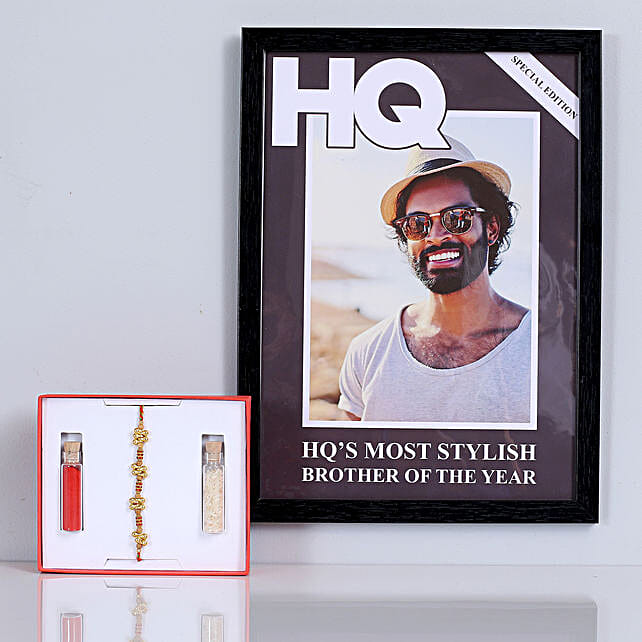 Pictures speak more than words. They not only speak- they move people emotionally. You may be seated in your drawing room armchair but just a glance at an old picture of you and your brother would take you back to the same place, date, and year when the picture was clicked. Mentally, you will say act the same way as seen in the picture. Well, that's the superpower of pictures. Over the years, you must have gathered many memories with your brother and they must be somewhere in the photo album book, folders in your laptop, and gallery of your mobile phone. Find out the best images and send a personalized gift like a mug, cushion, or a photo frame to your brother.
Chocolates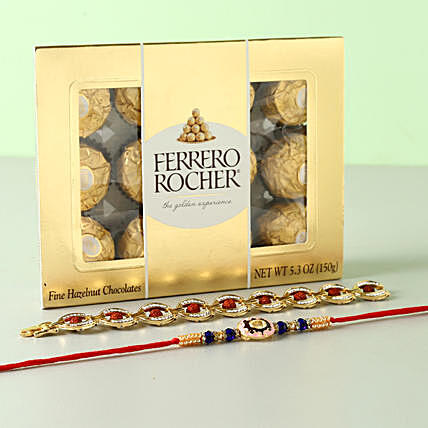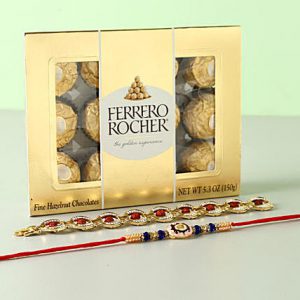 There must have been countless episodes of "chocolate-snatching" since your childhood days. Many times, you have eaten your brother's chocolates kept secretly in the refrigerator. Many times, your brother has stolen the chocolate that you have kept behind the flower vase in your room. Remember such cute old memories and pay a perfect ode to your beautiful bond with a thrilling chocolate bouquet. Seated miles away from you, when your brother receives such a sweet and tasty gift, he will be simply amazed.
Cookies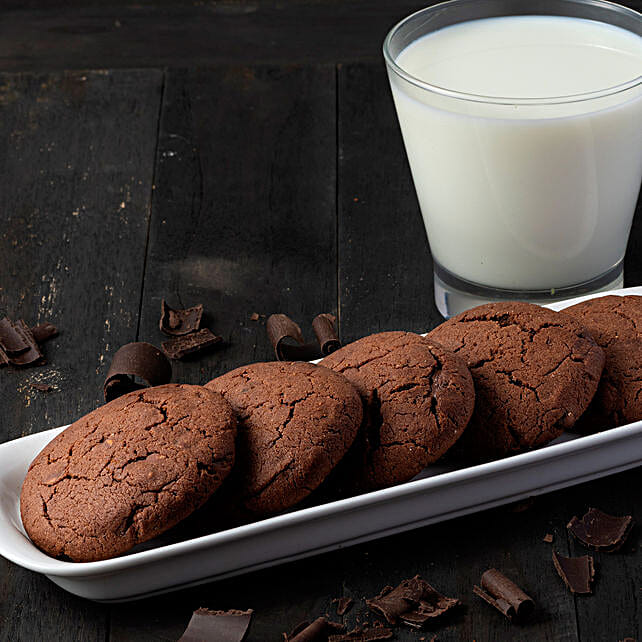 Remember those baked chocolate chip cookies by Grandmother which you used relish with warm milk? Do you have memories of making cookies with your brother and turning the kitchen into a mess? In that case, a box of crunchy and tasty cookies would be the perfect Rakhi gift. Remember this gift option when you are sending Rakhi to Australia from India.
Funky Cushions & Mugs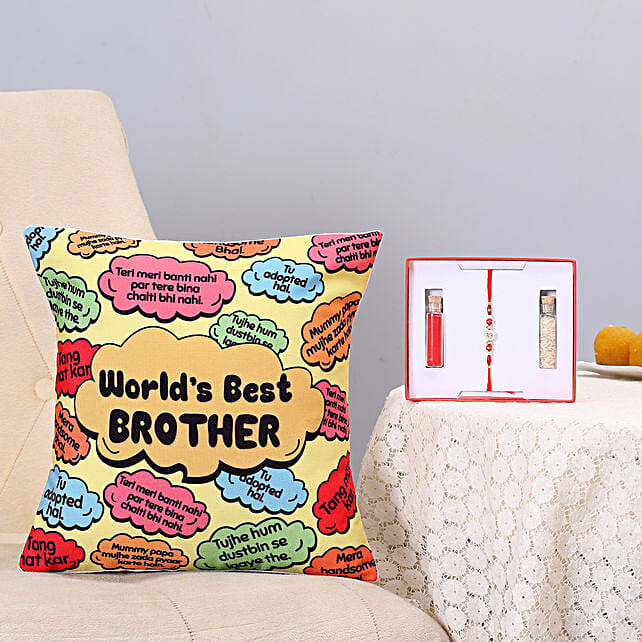 Apart from the personalised cushions, you will also find the printed cushions and mugs with funky quotes or messages like – Mera Bhai Ek Number, World's Best Brother, Happy Raksha Bandhan, This guy is the best brother in history, etc. These funky mugs or cushions prove how cool is your relationship with your brother and thus would be a perfect Raksha Bandhan gift.
Plants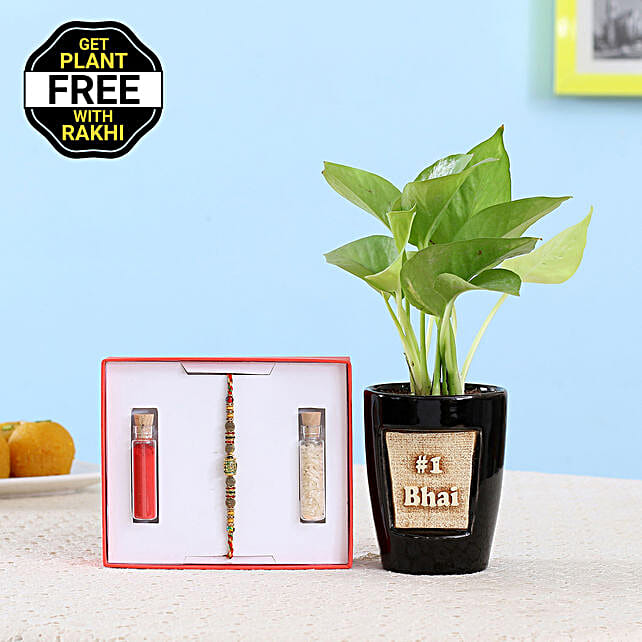 Plants are of many types like air purifying plants, lucky plants, outdoor plants, indoor plants, bedroom plants, bathroom plants, etc. Plants filter the harmful toxins from the atmosphere and add more oxygen and thus the positivity in the air increases. A plant would be a noble Rakhi gift for your brother. Apart from transforming the atmosphere, plants also signify growth.
Grooming Kit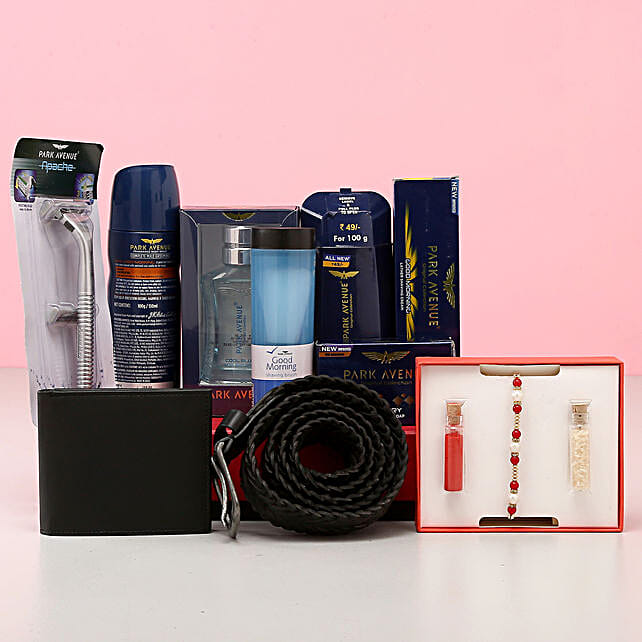 Some of our designer Rakhi threads are coupled with incredible grooming kits that contain things like face wash, shaving gel, shaving cream, after shave lotion, face mask, etc. Your brother is going to love this thoughtful gift idea.
Dry Fruits Hamper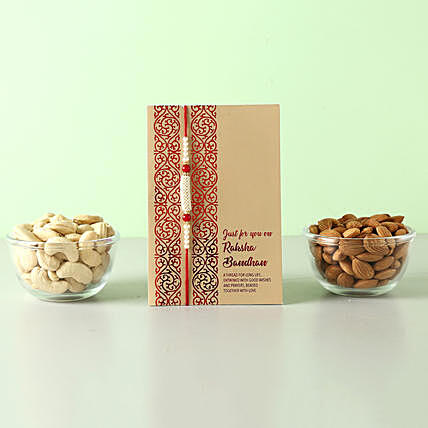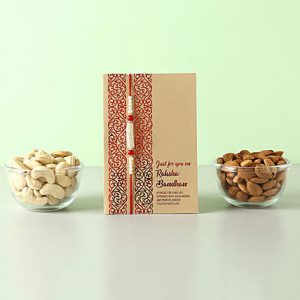 Almonds, cashew nuts, raisins, and pistachios – these dry fruits are loaded with important vitamins, nutrients, and vitamins that help in keeping the cholesterol in balance, improving the functions of the brain, aiding in weight loss, and also adds shine to hair and skin. While sending Rakhi to Canada, opt for the Rakhi combo with dry fruits and greet your brother a long and healthy life ahead.
Cake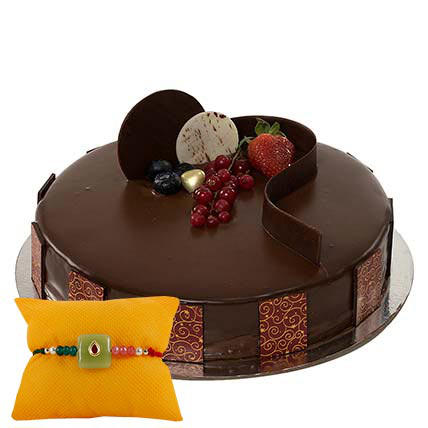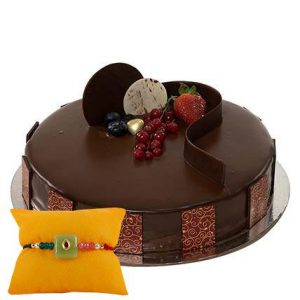 Explore a beautifully delicious collection of black forest cake, photo cake, mango cake, pineapple cake, butterscotch cake, chocolate truffle cake, red velvet cake, blueberry cheesecake, cupcakes, etc. and see what matches the mood of this festival.
Authentic Indian Sweets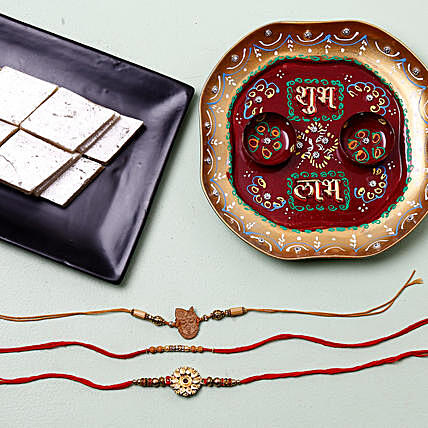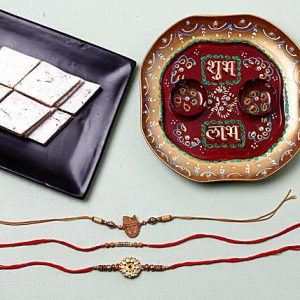 No Indian festival is ever complete without the inclusion of authentic Indian sweets. Indian sweets like Rasgulla, Gulab Jamun, Kaju Katli, Chamcham, Motichoor Laddu, Soan Papdi, Besan Laddu, Pista Lauz, etc. would enhance the happiness of the auspicious day. And it is a heavenly feeling to taste a bit of India sitting abroad. While getting the international Rakhi delivery through Ferns N Petals, don't forget the favorite sweet of your brother.
Accessories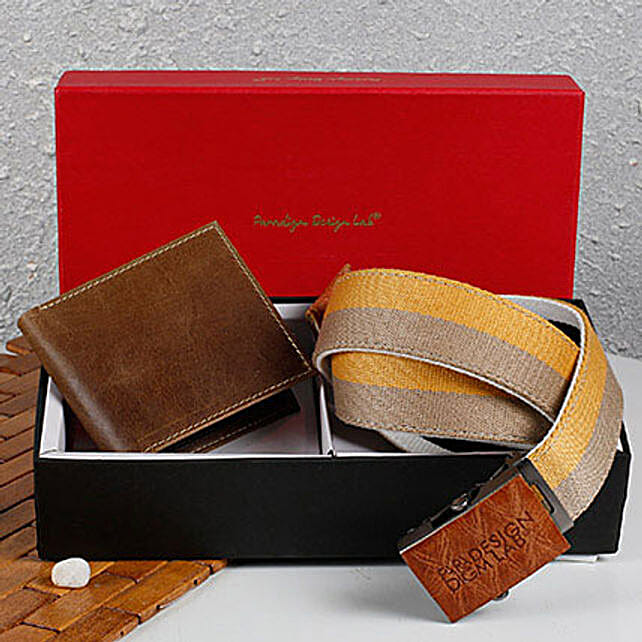 You will find many amazing options for accessories that will surprise your brother. Perfumes, sunglasses, ties, belts, etc. are some of the options for you to choose the best ones. Perfumes belonging to world-famous brands, sunglasses belonging to various shapes, and classy ties and belts would enhance the great personality of your brother.