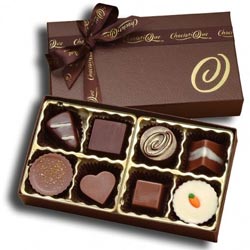 Long Distance relationships aren't easy to maintain. It can create a lot of misunderstandings and insecurity. It is very difficult to deal with a person you don't meet every day. When the calls become less frequent and the conversations become boring, these are signs that your relationship is in trouble. So how are you going to save it? Well there are options like visiting them more often and then there is Ferns n Petals which will help you send gifts across the globe. Gifts are the best way to express love and will always remind them of your love. One needs no occasion to gift flowers, select a beautiful bouquet of flowers from their web catalogue and get them delivered at their door step… Food hampers with all things they love are the most thoughtful and sensible gifts. The best way to maintain a long distance relationship is celebrating every occasion.
Ferns n petals have unique gifts for each day of the Valentine's week. Special Valentine roses, Kiss teddies, yummy cakes and beautiful food and wine hampers are your best options. Birthdays? Make birthdays special by selecting the best cake from their stunning collection, couple it with flowers and a personalized which will tell them how much you miss them. You also have options like watches, perfumes, teddy bears and don't forget to add a card with the most beautiful words of love.
If you want to be the first one to wish them, midnight delivery is the thing for you. If this wasn't enough they also have gifts for house warming, weddings, anniversaries, saying small things like all the best or get well soon which seem unimportant but make your relationship stronger. But what about family? Ferns n Petals have a gift for each relationship. They have a huge range of fathers day gifts including perfumes, deodorants, glares for men which your father will love. Your mother will simply adore the "I love you Ma" trays and hampers. Staying away from your kids? Present them with chocolates, toys, teddy bears and lots of love. Ferns n Petals has an extensive network throughout the globe which makes delivering gifts within the country and even outside the country very easy. They also have special options like next day delivery, Midnight delivery, same day delivery and fixed time delivery.