Oh my God! What a delicious sambar-daal, dosa, idli, and fish curry I am having after like a decade. Thank you so much for this amazing meal Nidhi. Said Preeti and suddenly shrieking of kids woke her up. Another day starts in her life and till today she sometimes feels like an alien in this world called Gurgaon, Haryana. Once a successful manager of a reputed firm in Dubai, Preeti now works daily (day and night) for the well-being of her husband, kids, and in-laws.
She was dreaming of those aromatic south Indian food because she belongs to Hubli, Karnataka and was raised with these foods. And now she is married into a Sikh family and her love-story is quite similar to the much popular Chetan Bhagat novel 2 States . Thus she has to lead the rest of her life with butter chicken, paneer butter masala, and paranthas. You may think that she can any day make her own food in home or gorge on delicious south Indian recipes outside home. But that's not how one can cover a whole life. If you cannot enjoy a meal with your family, you may be successful but you cannot be happy. Preeti understands that and therefore she doesn't demand much from this boisterous family. The kids are as much hers as they are to this family. She also wants to cultivate the same principles and cultural values that sustained her for so long. But .. This but would always remain and she would never ever be able to express herself to her kids, hubby, or in-laws. Preeti generally never complains for her current life because she knows once her kids grow up, they would be able to cross that bridge which is still untraveled.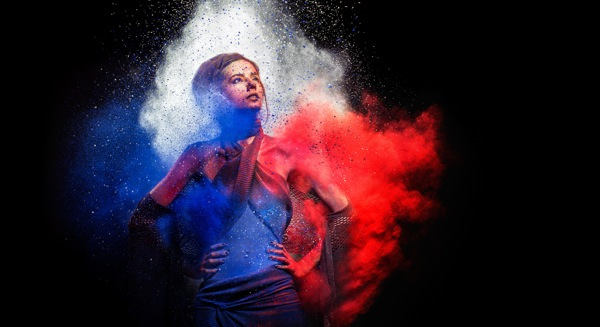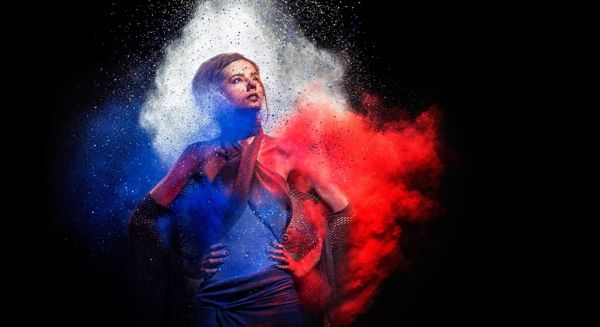 Why am I writing this story about her? It's because, she is a living example of Holi to me. Holi means a culmination of all possible colors and a hope that with splash of multi colors all the obstacles of life would wither away someday. I don't think she needs to celebrate Holi on this upcoming occasion because she has been playing with colors ever since she stepped into this home. The most essential spirit of Holi is one color mixes totally with the other and becomes a better color. She looks like a sardarni in her Patiala-kurti attire and also looks like a perfect south-Indian lady clad in a half-sari. There is no room left in her to mold into this family. But isn't marriage said to be a union of two souls and families? Preeti did her part: she attends paath, cooks amazing rajma-chawal, pindi chholey, and butter chicken, worships in gurdwara. But the rest of the family never goes to a Church. Waah! What a dichotomy?
Now, you people tell me, does Preeti needs to send Holi gifts to people when she exemplifies all the colors in herself?
All great festivals and religion around the world say only one thing: unity of humanity. We are living in an ultra-modern world. We breathe through I-phones, smartphones, and communicate through facebook and whatsapp, but our thinking is still somewhere left in medieval period. Talk of any spiritual leader or national heroes who changed something in our lives all had a big thinking box in their head that had no barrier of culture or religion. Recently, New Delhi was the host for the World Cultural Festival where people from all countries participated in an unforgettable journey of cultural heritage. Each and every country had something related to art and culture to show up to the rest of the world. The host place of such a big event still homes a family like Preeti. Are we progressing or stuck somewhere?
This festival of Holi makes me recall these things because Holi celebration means an amalgamation of various hues. Until and unless we let our souls be drenched into good thoughts, we cannot bring Holi in our minds. Playing Holi with the self is more important than playing Holi with bare hands.
I can bet that all those people who gets sodden in these holi colours have never given a thought to these facts. While throwing a color filled balloon on some stranger walking the road, throw the balloon with a healthy intention of friendship. Bring a thought to your mind that when you toss the balloon to that stranger, you should be able to grab him with all his sorrows and obstacles towards you so that you can be of some aid to him.
In actuality no one is happy in this world but we are still walking with our baggage of hopes and desires. And a saint friend of mine keeps on saying that once you are able to adapt yourself to the world without any expectations or attachments, you would be happy in real sense. So, let's all take a pledge that this Holi would be a different one. We would welcome life as it comes to us in all its colors.
Paint it yellow, paint it red, paint it green
Go with all the hues of love and life
If a stranger passes by your road
Pour your wish to his journey ahead
Who knows that wish may turn into a benediction