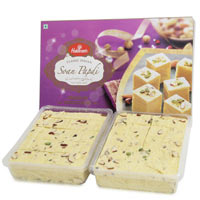 Vasant panchmi is a very beautiful festival and holds a lot of importance for people all over the world. It is known by different names in different parts of the world and denotes the upcoming of spring. Festivals are meant to be celebrated and spend time with our family and our loved ones. It is just another occasion when we can experience togetherness and express ourselves our love and affection to the ones we care for. Vasant Panchmi is a festival in which people worship god, some people get on their terraces and fly kites, whereas some others put on new clothes and visit the temple.
People have different means and ways to celebrate a festival. Apart from the religious importance of a festival, a festival is meant to bring people close and create good bonding between people. Ferns N Petals is here to here so that you can express your heart out to the people you love and care for. We have a wide variety of gift articles which will be loved by your friends and family. All you need to do is visit the nearest store of Ferns N Petals and place your order, which will be delivered to the given address in no time. Be it any occasion, we are ready to provide you our service with our best compliments. Healthy fruits and dry fruits are the best tools through which you can show people how you feel, also there are different coloured flowers for different occasions so you can choose from the wide collection of flowers available at Ferns N Petals and bring a sweet smile on the faces of people you love.
We don't even charge for home delivery so don't miss this exiting chance and keep ordering from Ferns N Petals. You can convey your emotions and sentiments through us.It's on these special days like vasant panchmi when we actually take out time from our busy lives and express ourselves to our friends and show them how much we care and love them, we not only celebrate the festival but we celebrate the presence of our friends. Our service will always be there and giving some beautiful flowers or gifts with sweet messages written on them will strengthen your bond and build your relations.Go ahead and not only express but also impress people!