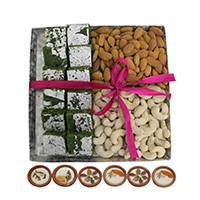 Vasant panchmi is the first and more minor of two spring themed festivals in Hindu culture. Vasant panchmi initiates the spring festive cycle and heralds its summation that occurs with holi. The seasonal aspects of the festival are more significant in northern India due to the sharper contrast between the winter and the spring. This is the time of the year when you will find people on the terraces of their houses with caps and goggles and all of them would be busy flying kits.it is a very beautiful festival which is celebrated by the entire family together, all the family members spend quality time with each other and experience togetherness.
People get up early in the morning.. Wear nice new clothes.. Please the god by doing puja and then spend the entire day flying colourful kites on the terrace is what is vasant panchmi. Every festival has its own importance and its apart from the religious importance, festivals are just another occasion to bond with the family, with your friends and to spend some quality time with your close ones. This is the time when you can give wonderful things and gift articles to your friends and show them how much they mean to you. So celebrate this vasant panchmi with Ferns N Petals and amaze your loved ones by the exciting gifts, colourful flowers, amazing kites and lots more. All you need to is visit the nearest store of Ferns N Petals and order anything from our wide collection and your order will be delivered to the given address in no time. you can also visit our website www.fernsnpetals.com and order anything to please your loved ones. We are always there to help you with your feelings and emotions.
Why not so something special on this festival, make it a bit different from the monotonous? After all, it is our friends whom we are gifting something to! Only sometimes, we get a chance to actually express ourselves to our loved ones, we can't do that every single day. We need an occasion to do that. When you have such a nice occasion and a great opportunity by Ferns N Petals then use it wisely. Why to let go of it. People are rare and people to love are very difficult to find, so if you have such people in your life, make them feel they are worth, make them feel they are special!