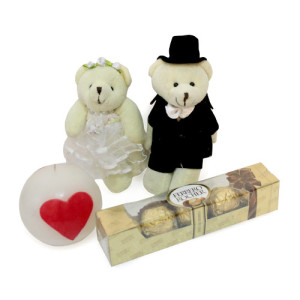 Are overcrowded malls, pushy salesmen, exorbitant prices, long queues for billing, huge traffic, crying babies, overflowing parking lots preventing you from picking up a lovely gift for your loved ones? Which world are you living in? When you have everything at your finger tips why waste your time in all this? Online shopping is your best option! Clothes? Accessories? Flowers? Cakes? Books? You name it and they have it. All you have to do is make up your mind and simply log on to any online shopping website.
Umpteen choices available in their web catalogues to suit your taste and your budget ,not only this ,they also provide you with different payment options .Pay through your debit card ,credit card or pay cash on delivery. They have special offers and discounts on special occasions and festivals. Not only this, you can even pay only after you are satisfied with your purchase through their cash on delivery option. Compare prices on different websites and choose the best! Most websites also offer membership and have special discounts for their members.
If you wish to surprise your loved ones, they can even deliver your gift at their doorstep. If you have any doubts lingering in your mind about the product, prices, service, you can refer to the reviews or feedback by the other consumers. This surely will help you decide .Is long distance your excuse for not sending your loved ones a gift, give up these excuses, once again online shopping comes to your rescue. Order gifts online and get them delivered anywhere across the world. You can also order personalized stuff to please your loved ones.
All online shops follow the latest fashion and trends that are prevailing in the market. Best quality is guaranteed and what is shown is delivered, and you can get the best gift for your loved ones in less than 15 minutes. One more advantage of shopping on line is that you are not time bound, you can shop at any time of the day even midnight .So guys what more are you looking for, pick up your laptops or your mobile and get going.