Are you still not done with your Christmas gift shopping yet? You can leave your worries to us as we are here with a unique collection of last-minute Christmas gift ideas. From flowers to plants, cushions to cakes – you will find many mesmerizing gift ideas that will save you when you are hunting a nice Christmas gift at the eleventh hour.
Poinsettia Plant: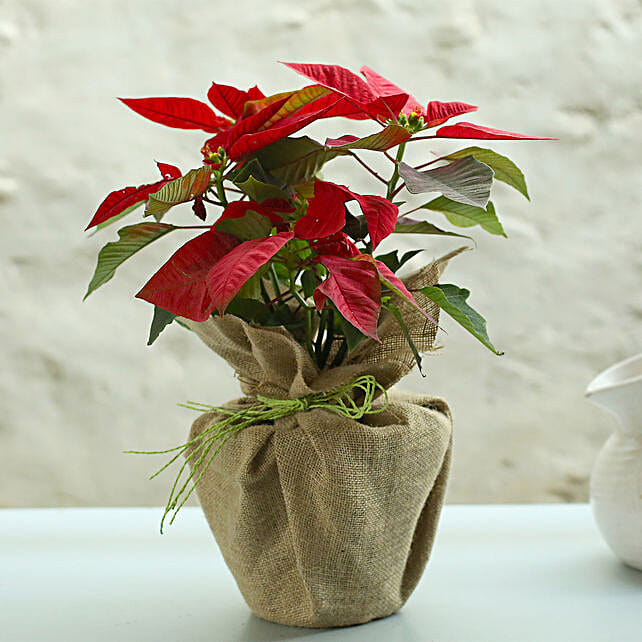 Poinsettia is the flavour of the month and what can be a better gift than a bright poinsettia plant? People will appreciate it because the shape of the poinsettia flowers is believed to be the symbol of the star of Bethlehem that led the three wise men to Jesus. The red colour of the leaves denotes purity.
Special Surprise Arrangement: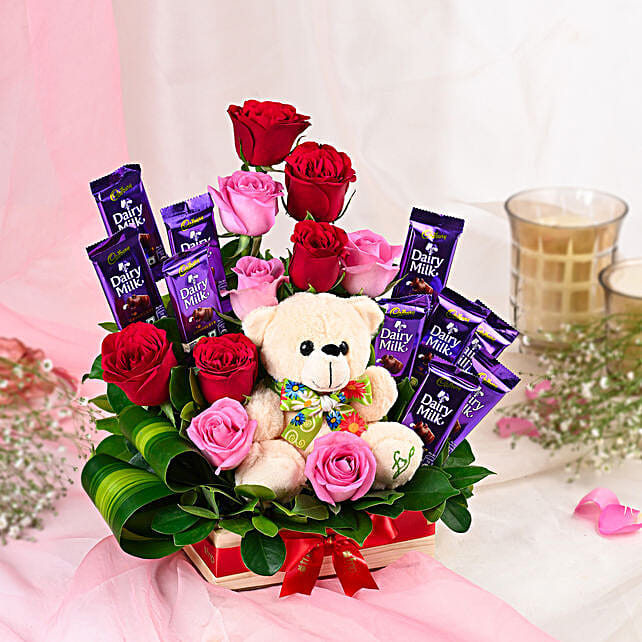 This arrangement is cute and sweet. Teddy bear, red roses, and Cadbury Dairy Milk chocolates constitute this Christmas gift that will bring a smile on the faces of your loved ones.
Truffle Cake N Three Layer Bamboo: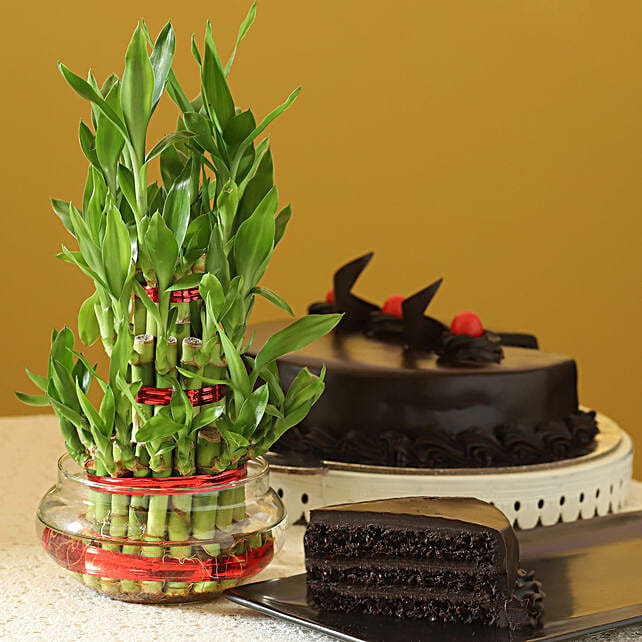 Three layers lucky bamboo and chocolate truffle cake are combined to brighten up the festival. Lucky bamboo will shower good health, peace, love, happiness, and prosperity. On the other hand, the truffle cake will sweeten your bond with your people.
20 Red Carnations Bouquet & Cadbury Celebrations Box: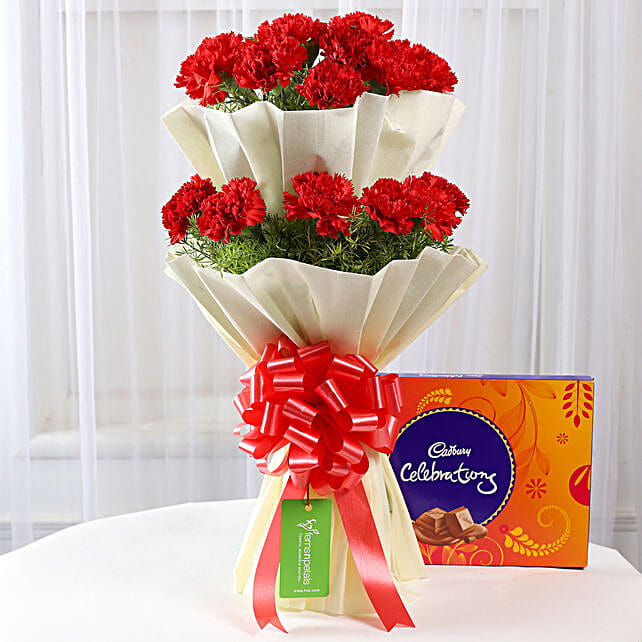 Red carnations along with a mouth-watering box of Cadbury Celebrations make the perfect pair for Christmas. Express your heartfelt love and respect for your folks with this enticing gift idea.
Choco Combo: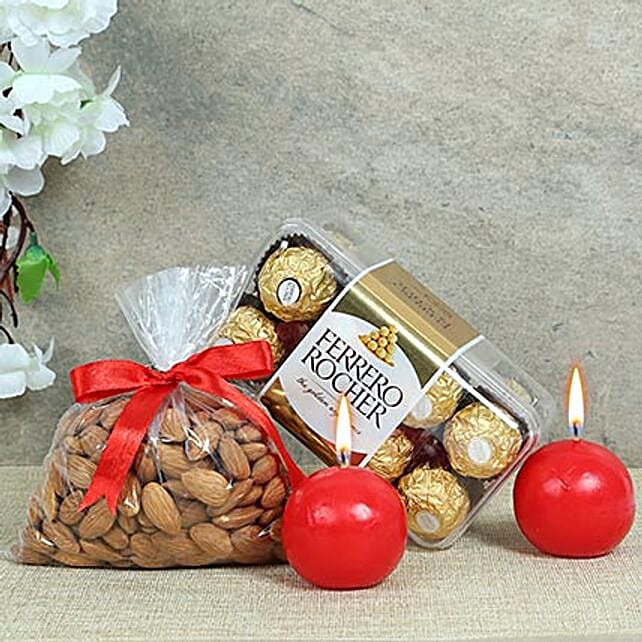 Let your loved ones enjoy this bright festival by lighting up these attractive candles and munching on healthy almonds. There is also a box of Ferrero Rocher chocolates to add more fun to this special day.
Personalised Christmas Wishes Cushion: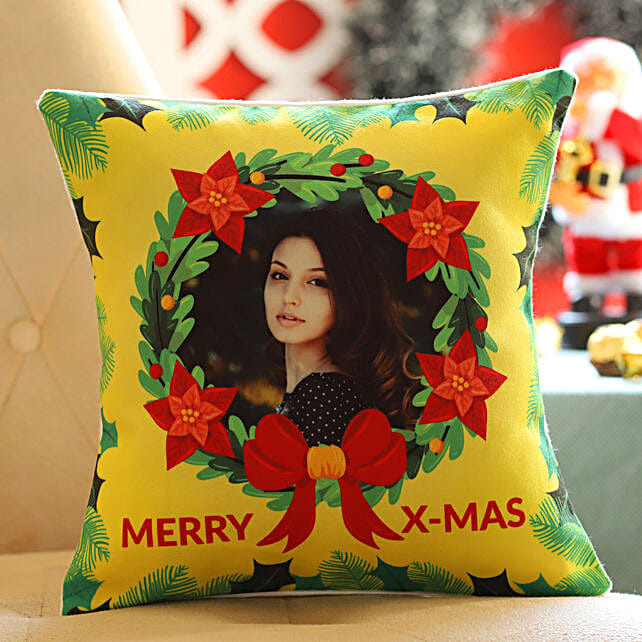 The cushion is an adorable gift idea that will show your loving and caring side towards your people. The bright and floral Christmas themed personalised cushion would be appreciated by your friends and relatives.
Sweet Kit Kat Bouquet:
This festive season get a thrilling and tasty bouquet of Kit Kat chocolates that will be enjoyed by your loved ones thoroughly. The sweet and crunchy taste will be appreciated by all.