Raksha Bandhan is not only about the delicious sweets and the threads of love. It is also about the affectionate bond between siblings and the way they pamper each other with thoughtful gifts. Have you figured out the perfect gift and rakhi for your brother yet? If no, then we are here to rescue you. We went ahead and came up with impressive personalised gifts and rakhi combos that are just what you need. A personalised gift will leave your brother all nostalgic, and a beautiful thread of love will bring a smile to his face. Let's take you on a ride and explore our gorgeous combos for Raksha Bandhan!
Sleek Rakhi & Personalised Photo Frame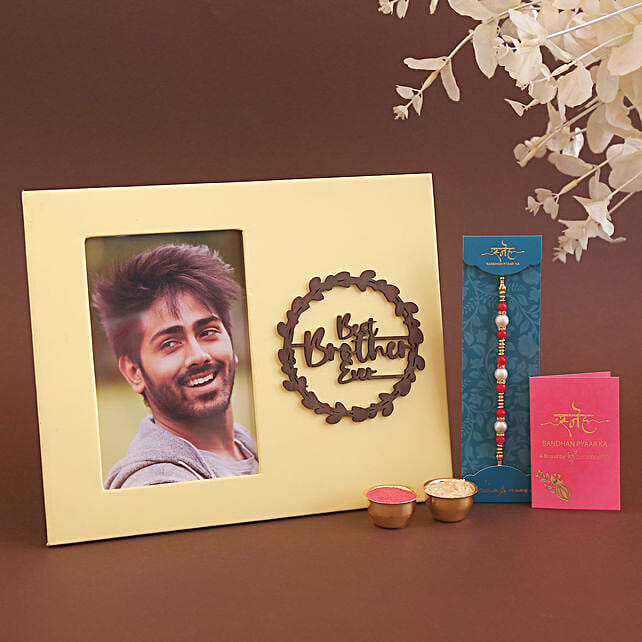 A stunning thread of love along with a personalised photo frame that has your childhood pictures will make for the most thoughtful gift for your brother.
Lumba Rakhi Set & Personalised Bottles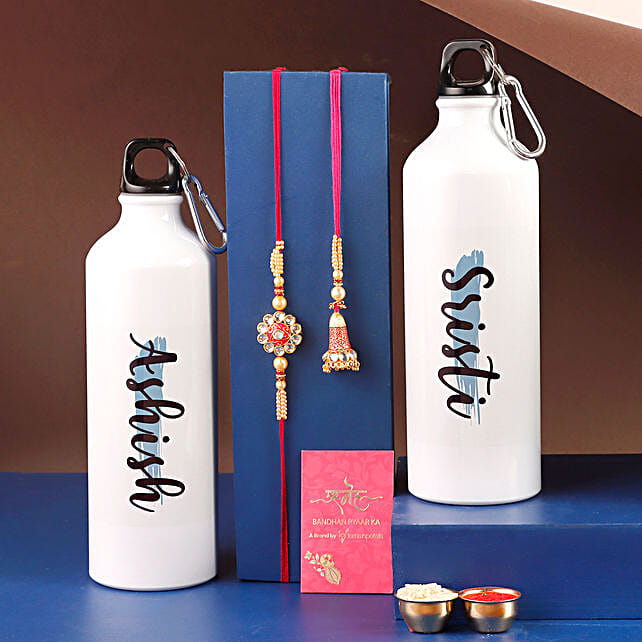 Do you have a sister-in-law who is more like a friend? Make Raksha Bandhan special for your Bhabhi and Bhaiya, by ordering a Lumba Rakhi set and personalised bottles. This combo will leave them in awe!
Designer Rakhi & Jade Plant With Personalised Frame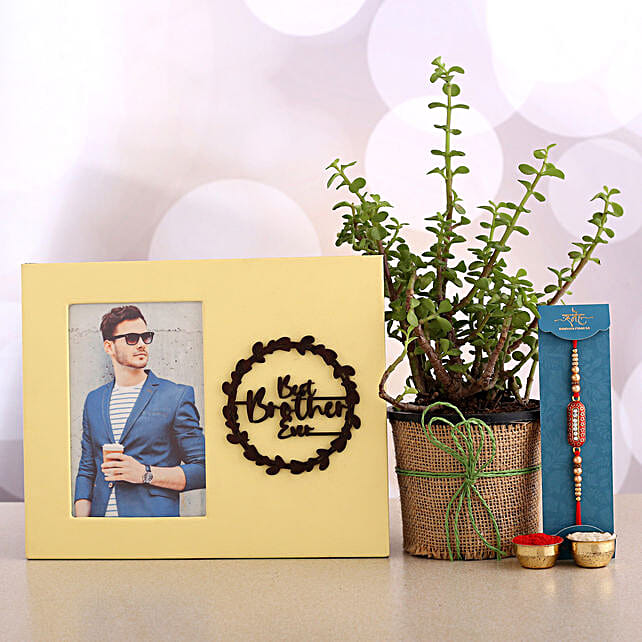 Go all out with our combo that has designer rakhi, Jade Plant and a personalised photo frame that says Best Brother Ever!
Personalised Mug & Rakhi With Rochers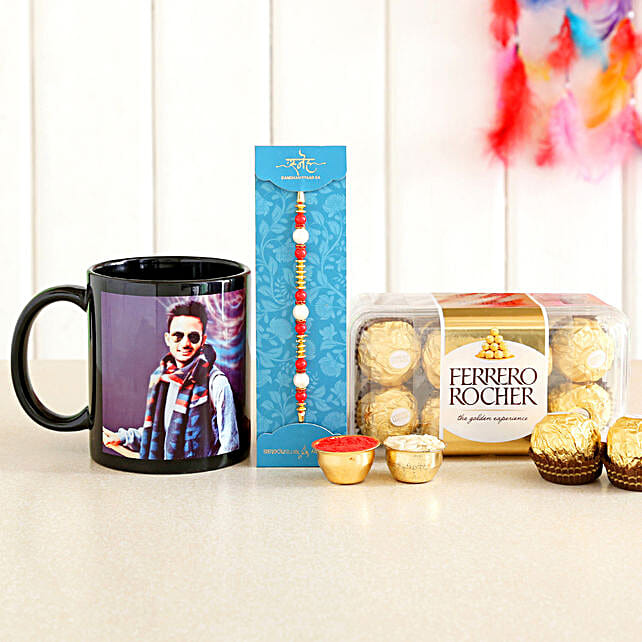 Is your brother a fan of chocolates and coffee? Get a personalised mug with a sweet note, a rakhi and chocolates that will make him jump with glee!
Personalised Cushion & Rakhi With Laddoo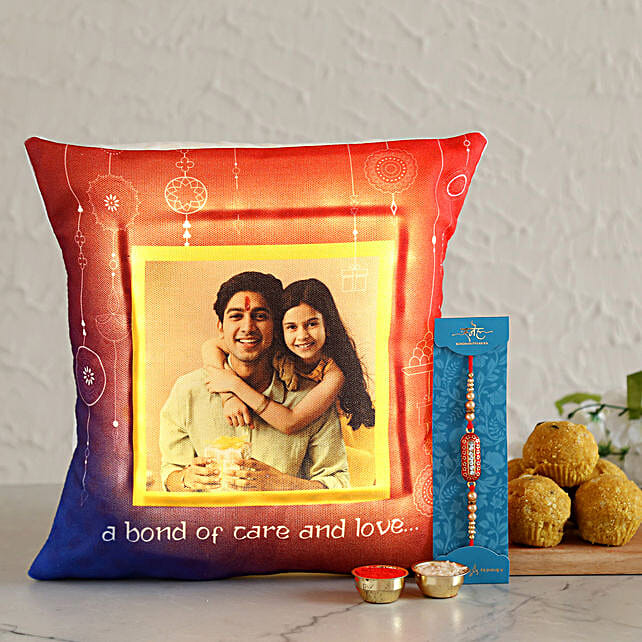 Coat the day with sweet laddoos, an emotional gift and a beautiful rakhi. A personalised cushion will bring back all the memories and leave him nostalgic for sure!
Related Posts: