A caged birds only dream day and night is to liberate itself. The same enclosure when applied to humans, they either end up ending their lives or drift/devote that pain somewhere else where they can find creative pleasure and conquest the world. Meena Kumari did both and Kadombori Devi cherry-picked the first one and Queen being the 21st Century girl did neither of these but went out to find her inner limits and strengths. This write up is for gauging what is the connection among these three women belonging to different epochs, different societal background and absolutely different domains.
19th Century World: Kadombori Devi, is the sister-in-law of Rabindranath Tagore and it's widely believed that Tagore's work NoshtoNeer  (later adapted into film by Ray as Charulata) was vaguely based on his relationship with his sister-in-law. Born to a poor family run by the Tagore's (Kadombori's father was one of the care takers of the Tagore's) she was married to Jyotindranath Tagore at a tender age of 9 and perished at 25 to free her soul from the torment of her multifarious married life. Her only oxygen in the vast Tagore mansion was the dearly kinship with Rabindranath, much like in the film Charulata, Kadombori was the inspiration or the muse for much of Tagore's works. She was a desolate soul abhorred by husband and snubbed by rest of the lady population of the family and was tagged sterile. She lived in such an era and such a closed social box where she could not step out and the guys giving her momentary pleasure also shrugged off to heal her permanently therefore like many other women of that century she walked the road of suicide thus giving this patriarchal society one more chance to subjugate.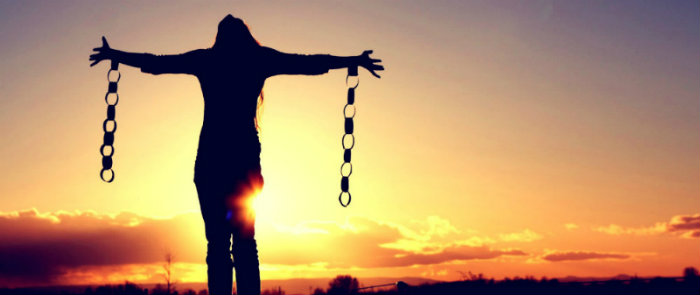 20th Century World: Meena Kumari Popularly known to masses as the Tragedy Queen or The Great Indian Tragedienne could be cited as a Kadombori Devi of 20th Century who as mentioned earlier lived life as per her whims and also carried the pain within to cinema theatres leaving a whole nation gushing even after 4 decades of her death. An actress of ascertained talent and quality she also went through the same injured pain from her spouse. Alike Kadombori, she also never had any child and unlike Kadombori, Meena was expressive not to get slaughtered by a chauvinist man (Kamal Amrohi the hubby) and remained active even after marriage, her star power ever growing with every stunning performance. What Kadombori left undone, was fulfilled by Meena in the way of venting out that emotional turmoil. Kadombori was not rebellious, although a great singer and stage actor: she was withered away from acting as she was a terrific artist which the other classy people of Tagore clan could not digest. Meena never shrunk away from cinema, as that was the only passion which she beholds with dignity and that is her victory as she proved to be the MEENA KUMARI, whom the country worships and Kamal Amrohi being a poet, director, and writer himself always remained as Meena Kumari's husband. She depended on alcohol to get some sleep in the beginning but later on that became a habit causing cirrhosis and untimely death. She also never refrained away from love like Kadombori and had the spirit to accept those affairs publicly whereas the lovers shied away.
21st Century World: Bollywood movie Queen was a Blockbuster and crossed at least Rs.50 crore profits. Here, we see a rendition of both Kadombori and Meena in the character. Now our period is offering a staggering 74 % of female literacy which has succeeded in making them competitive along with the guys but again to some extent this competition is remaining only to the classroom level. Till date a girl has to fight a lot to seek permission for joining any institution outside home and the whole family decides whether the girl would do job or not. That's why the character Queen is poly technic educated but remains suppressed under the strict view of her fiance who feels humiliated when Queen dances in a marriage function. Queen is made in our century therefore it was easier for its maker to make her travel to her planned honeymoon all alone due to unplanned dejection from her fiance. An emblematic middle class (the class which forms the mass) lass educated, obedient, sweet, conventional, virgin, wife material which any family would love is ditched on the brink of her marriage with her 7 yearlong boyfriend. In that 7 year courtship she was fully dependent on him for all small and big matters. Suddenly, she gets a jerk and decides to mourn over her dead relationship by visiting the honeymoon where she learns all by herself to tackle the whole big bad world and also the fact that we humans all over the world are connected emotionally. Language changes from country to country, latitude and longitude varies from place to place, but we have the same red color blood and the same thing in the left side of our lung.
Recently I came across these three creations called Meena Kumari "A Classic Biography by Vinod Mehta", Kadombori Devir Suicide Note (Kadombori Devi's Suicide Note) by Ranjan Bandyopadhya and the movie Queen by Vikas Bahl one after the other and I clinched that Kadombori metamorphosed into Meena Kumari and later cascaded into Queen. The defeated, injured, and indignant soul is same only the time changed and helped Meena cross the threshold which Kadombori couldn't and again time provided enough support to Queen to find the independence weapon within the self.
It took 2 centuries for Kadombori to culminate in to a Queen, and still there is a long road to go. Chetan Bhagat in one of his articles cited the example of Queen that in our predominant patriarchal set up it's very necessary for all girls in our country to go for such a self-searching journey. The significant and a glorious fallacy is that womenfolk in our part of the world have a belief in their head and heart that they are subservient to the menfolk and they have to depend on them thus they expect a lot from guys.
Any middle class person or for that matter none of us have any expectation from a girl. We never expect them to be as independent (financially) as a guy; therefore, they never learn to cross thresholds within themselves. That's why Queen says I am Rani, from Rajouri, India conferring how small her world is. But it's a challenge to the world that if the Kadombori can culminate into a Queen in two centuries, what has the menfolk inculcated in themselves in these same two centuries? The girls are the joyous winners I can see as they have successfully mollified the surroundings by fighting step by step and smeared the world with their essence of heroism.
Happy Women's Day to all my Great Girls.
You May Also Like This :