Life is always better with brothers! You can fight with them or blame them for anything. And, still, you will have a strong pillar right behind you who will stick with you through thick and thin. Isn't it all worth it? Yes, it is. Therefore, it is time for you to spoil your dearest brother as Raksha Bandhan is knocking at your doors. Let's start with the basics and the most essential part- finding the perfect Sneh rakhi for your brother. Our Sneh rakhi collection has something special for all types of brothers, and so, we thought of making choosing the right one a cakewalk. Scroll down and know more!
Traditional Rakhis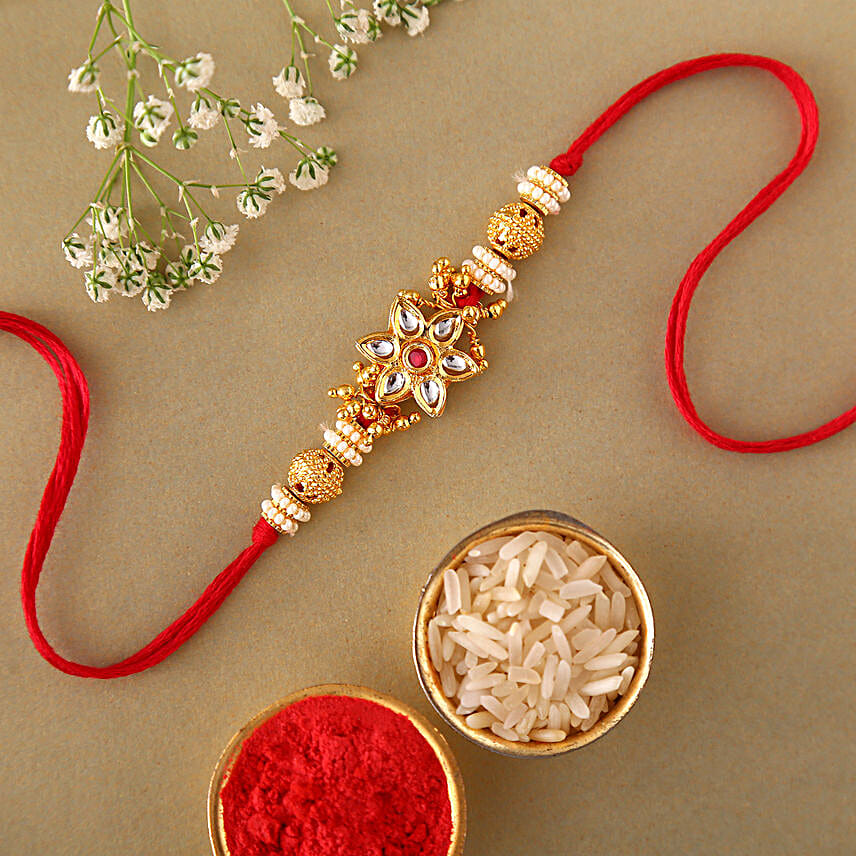 Is your family all about celebrating Raksha Bandhan the traditional way? Then you should get a traditional rakhi for your brother. Our Sneh traditional rakhis section has Meenakari rakhis, Kundan rakhis, Pearl rakhis, Betel leaf rakhis and more that are perfect for your big movie-like celebrations.
Devotional Rakhis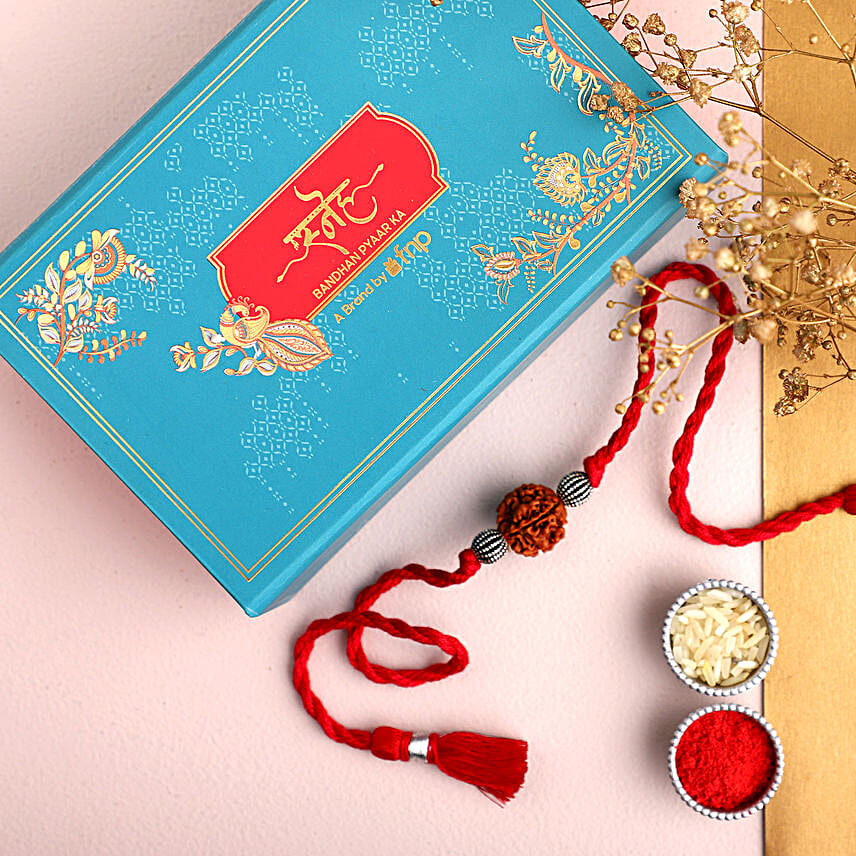 If your brother is on the spiritual side, then you can get devotional rakhis for him. You can get your hands on our Om rakhis, Rudraksha rakhis, Lord Ganesha rakhis, Lord Krishna rakhis and more.
Cartoon Rakhis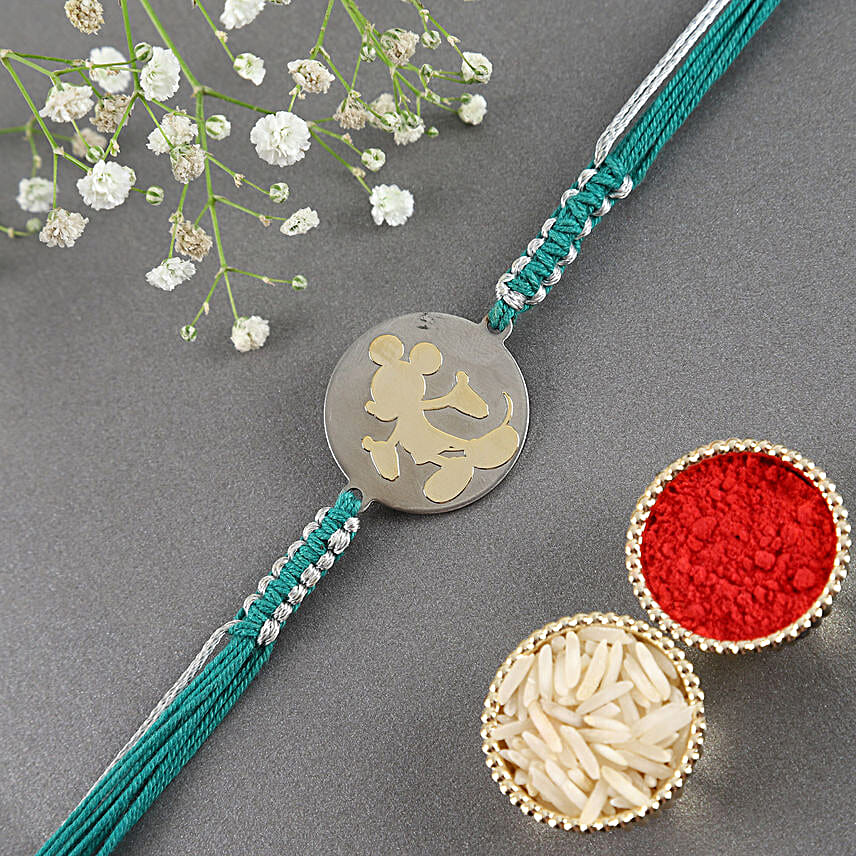 Do you have the sweetest younger brother? Then make him go Wow, by getting a cartoon rakhi for him. You can choose from baby elephant rakhis, batman rakhis, Mickey Mouse rakhis, Bal hanuman rakhis and more.
Unique Rakhis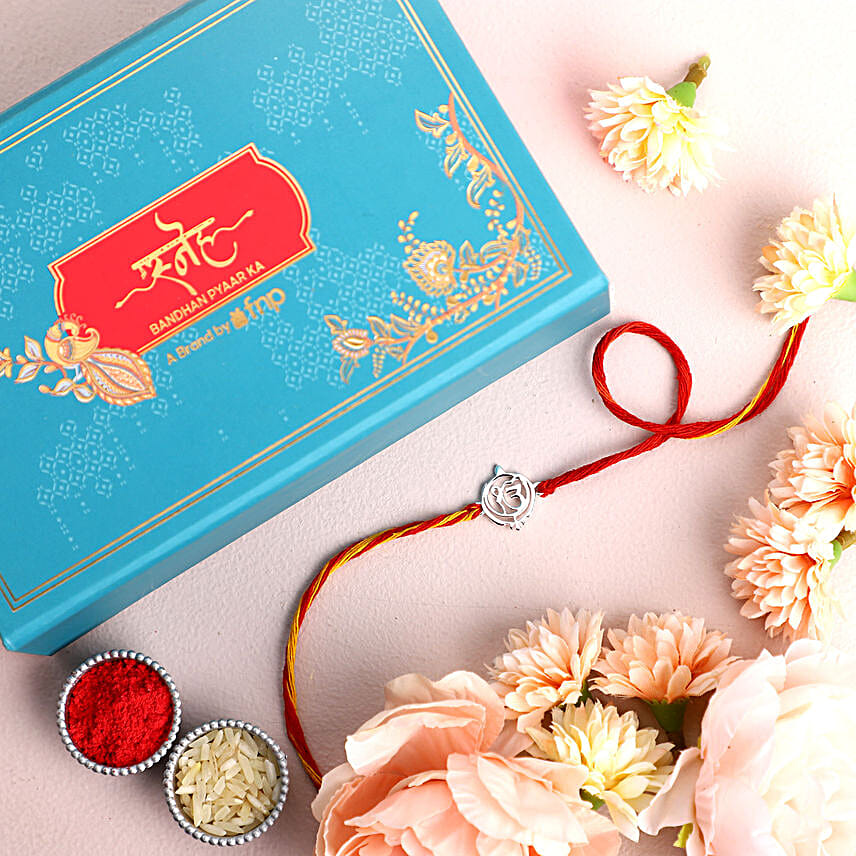 Make Raksha Bandhan an out-of-the-box affair by getting unique rakhis for your dearest brother. Yes, we have gold rakhis, silver rakhis, bracelet rakhis and more that are a definition of uniqueness, beauty and luxury! All these rakhis are perfect for the brothers who love the finer things in life!
Personalised Rakhis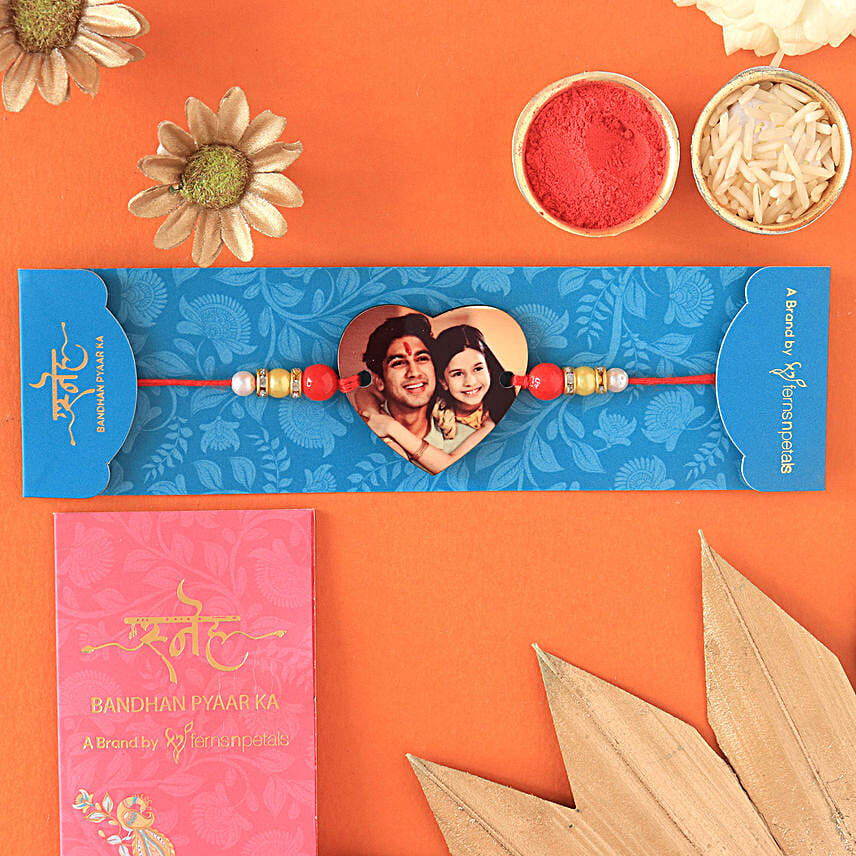 We have saved the best one for the last. You can leave your brother teary-eyed by getting a personalised rakhi for him. You can easily add a picture of him or you both and make him feel all the love you have for him.
Also Read: