Rakhis or threads of love are the highlights of the grand festival of Raksha Bandhan. In India, all celebrations revolve around rituals and traditions. So we thought of coming up with a set of Devotional rakhis. These rakhis are beautiful creations that are dedicated to God and bring luck and prosperity. Get ready to celebrate the wonderful festival of Raksha Bandhan with our newly-launched Devotional rakhis that are a blend of beauty and luck!
Krishna Charming Rakhi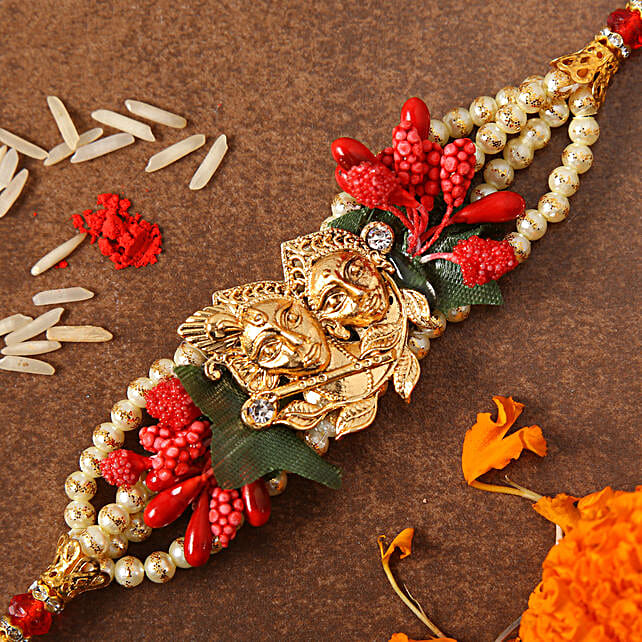 Lord Krishna is one of the most widely revered divinities in India. A gorgeous Lord Krishna thread will make your brother feel super happy!
Lord Shiv Rakhi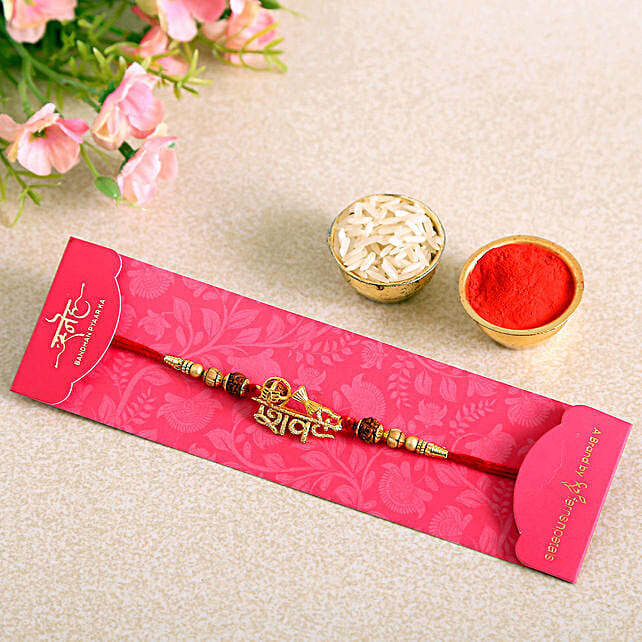 Lord Shiva is the creator and destroyer. Our Lord Shiva rakhis online range is dedicated to him and has impressive creations that will leave everyone in awe!
Swastika Rakhi

The swastika is a symbol that represents good luck and prosperity. This designer Rakhi, will stand out and bring happiness to your brother's life.
Rudraksha Antique Rakhi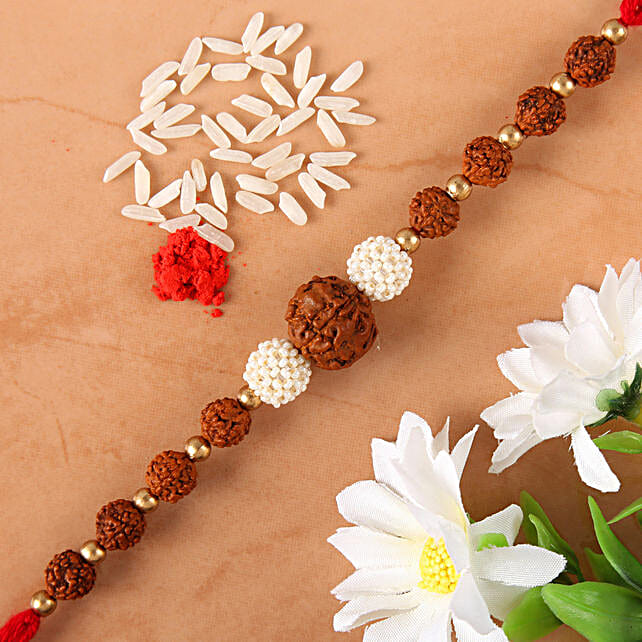 Rudraksha means the tear of Lord Shiva. Our Rudraksha antique rakhi is one of the most beautiful ones, and it will bring positivity wherever it goes!
Ganesha Blessings Rakhi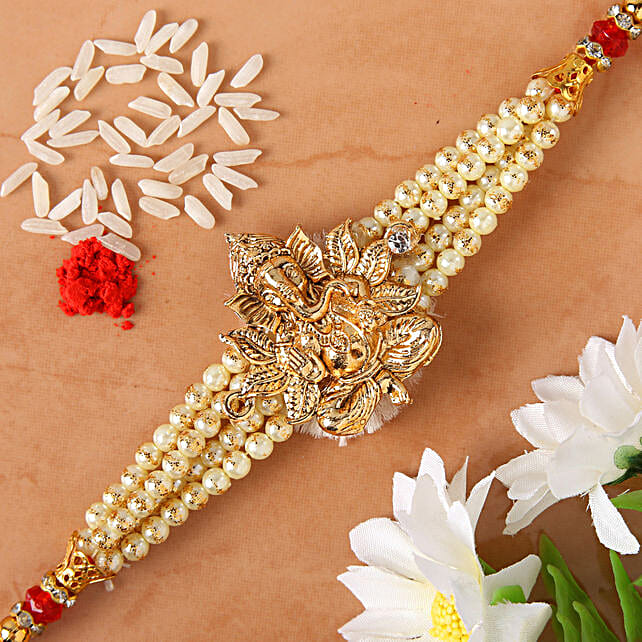 Lord Ganesha is everyone's favourite. The Ganesha blessings rakhi is perfect for the occasion and will bring a smile to your brother's face.
All these divine rakhis are extremely beautiful and will look great on your brother's wrist. Whether your brother is in India or resides abroad, these rakhis will bring them luck, success and happiness. You can easily send amazing gifts and divine rakhis to the USA, Australia, and all across the world. Are you all set to surprise your brother?
Related Posts: