I love you…
Still do…
Will always do…
Until the end!
Falling for you has been the easiest thing I could ever do and now that I have come a long way on the road of love, walking on is the only thing I know. No matter how drastically the landscapes change, I'll keep walking, because that's all I am destined to do. The path which I have chosen is not easy but when you knock at the doors of my sleeping eyes, slip inside my dreams and smile at me, it fuels me to carry on. At times, I do want to be around you and that's when I close my eyes and travel to our times… the place where we are together and I am happy in your arms. It is our land and everything happens just the way we like. The sun sets when we get tired and we adjust the brightness of moon. It is my favourite place and I live there, escaping reality.
And the time that I spend in this real world, all I do is to silently keep waiting for you. Waiting for something that might take forever, I write to you dearly beloved! It is quite foolish of me but I love you and I love you like nobody has ever loved anyone in this world. I love you like a beautiful butterfly loves every flower in the garden or the clouds that are crazy about the wind. Just like the birds reach out to the trees when the sun sets, I find home every time I see you. You are the one and only and constant thought that keeps running inside my head and I lose myself in your thoughts just like a little tea bag loses itself in a cup of hot water. There is no other pleasure that soothes my soul like you do.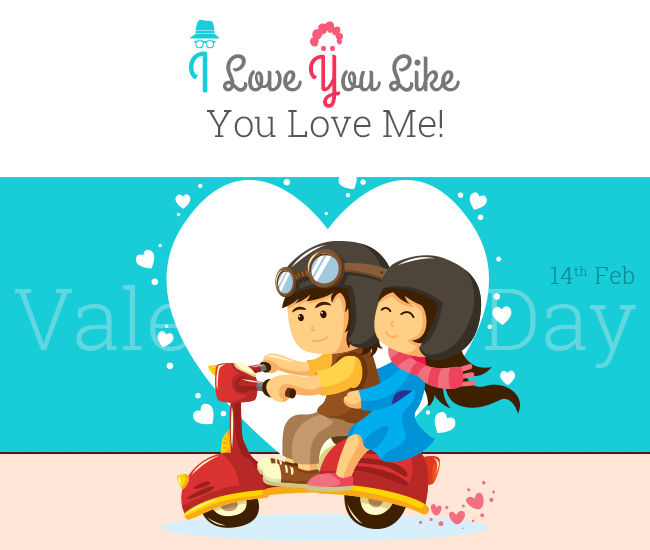 It's the day of love and instead of missing you, I feel your sweet presence all around. I can hear you whispering in my ear… I can hear your voice echoing through the silence in my room… your light is brightening up the darkness inside my soul… and hell, I just heard you saying, "I Love You Like You Love Me!" And I slowly opened my eyes, finding myself dancing with your memories. You're not with me anymore but I won't miss wishing you a Happy Valentine's Day sweetheart because all that I have learnt till now is to love you with all I have and with all I am.