Every year, Kiss Day is celebrated on 13th February just a day before Valentine's Day. It is all about expressing your love and affection for your special one with the touch of a kiss. Sending gifts on kiss day will not only make your beloved happy but also turn this day into a memorable affair. This year, seal your bond of love with these exciting kiss day gifts starting @ ₹499.
Kiss Day Pineapple Cake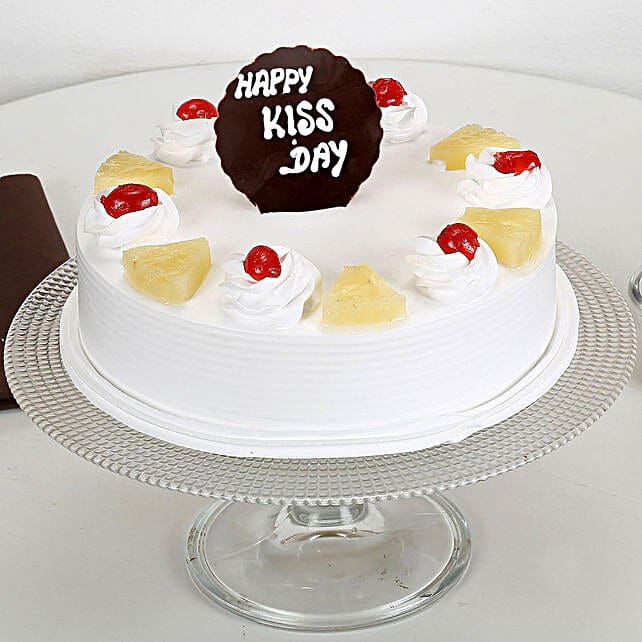 Celebrate the romantic occasion of kiss day by surprising your partner with this lip-smacking pineapple cake. Just like the sweet kiss of your love, every bite of the cake will offer a delectable flavour to your partner's taste buds and leave them asking for more.
Couple in love pop-up card
It is a perfect kiss day gift that shows a romantic moment shared between a couple. The moment your partner will open up the card, a heart-shaped tree along with a couple embracing each other will appear and fill her heart with immense happiness.
Kissing Teddy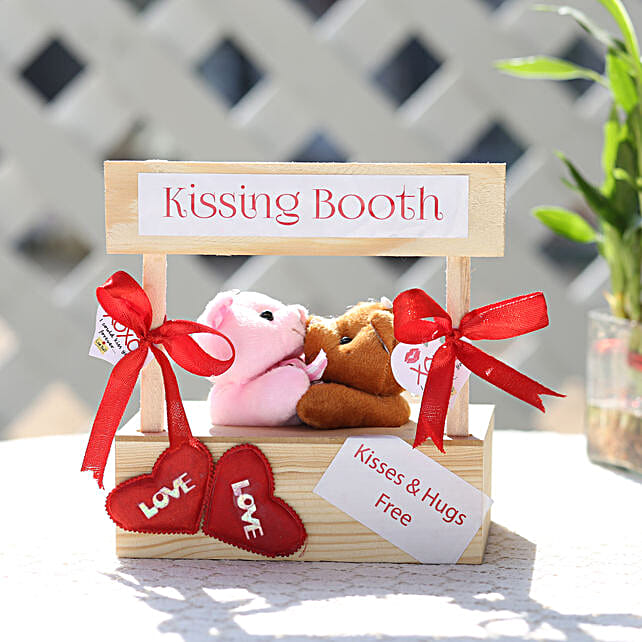 This pair of kissing teddy is cuteness overloaded. It will convey your sweetest expression of love and longing for your partner on Kiss Day and melt her heart instantly.
Red Lips Pillow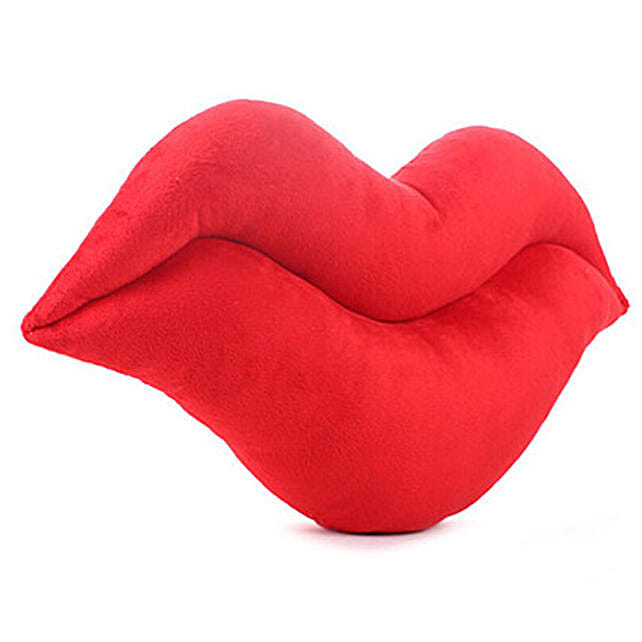 This unusual yet adorable pillow in the shape of lips is a great idea to give your sweetheart a virtual kiss. It will offer her the comfort of your love and also add some color to the home décor. 
Kiss Me Cushion Table Top Combo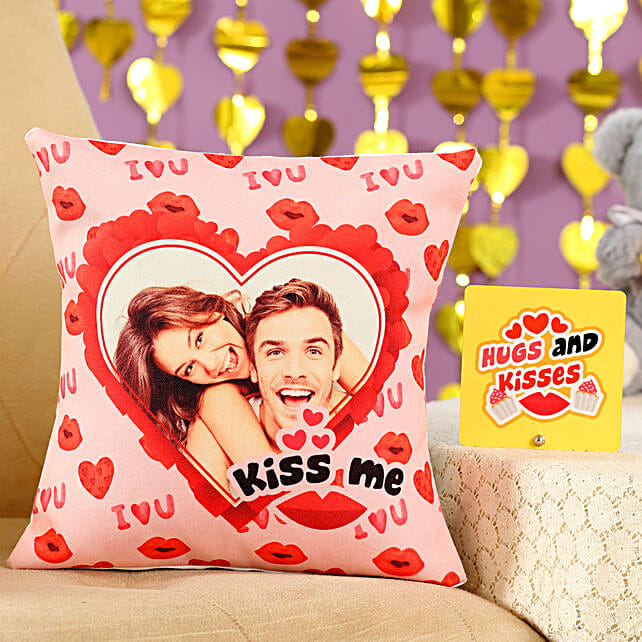 Why just settle for a single gift when you can actually impress your sweetheart with two lovely gifts on Kiss Day. This combo of Kiss Me cushion and the tabletop is absolutely perfect to offer your special one something thoughtful and long-lasting that she can hold on forever.
Kiss Day Bottle Lamp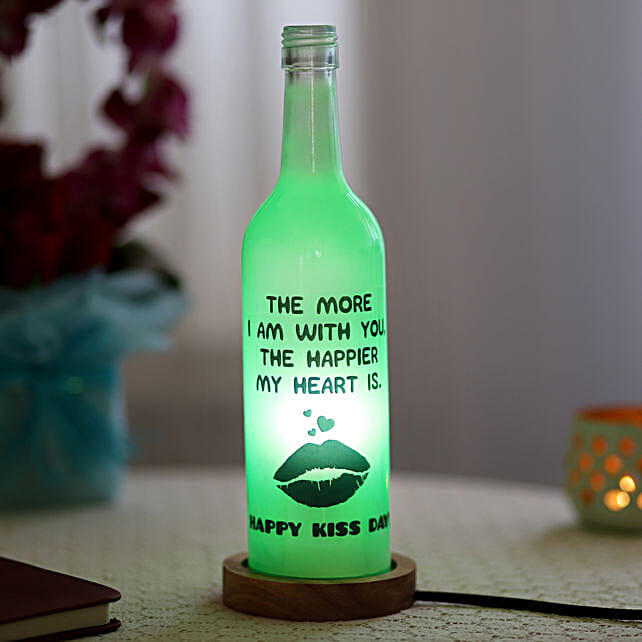 Spread the light of love in your partner's life with this dreamy kiss day bottle lamp. At night, when the whole world goes dark, the kisses on the lamp would light up her world and make her smile.
Kissing Couple box of Chocolates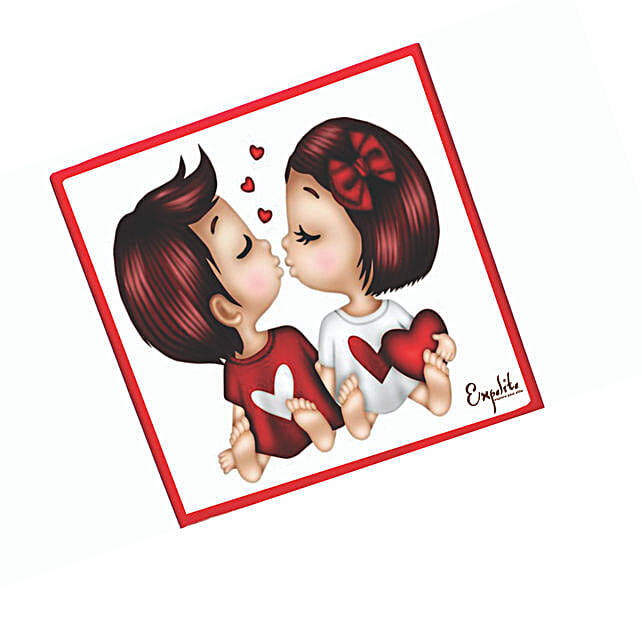 Fill your beloved's day with extreme sweetness by gifting this box of chocolates that displays kissing couple on top. Relish the charm and joy of love while enjoying these rich and creamy handcrafted chocolates with your partner on Kiss Day.
Kiss of Lifetime Gift Set
In this season of love, let kisses do the talking along with this romantic gift combo. It will add romance to your relationship and your beloved will know what's on your mind.
When words fail to express, these amazing Kiss Day gifts will deliver your love for your partner in the sweetest manner possible.