Did you find the 'perfect' Rakhi for your dearest brother yet? On Raksha Bandhan, sisters go all out and are on a hunt for the most beautiful rakhis. Why? Rakhi is a thread of love, and it holds immense importance. Get ready to go a little extra by getting a chic gold or silver rakhi! Gold and Silver rakhis are a blend of elegance and exquisiteness. Take a glimpse at our regal collection and celebrate your bond with our Gold and Silver Rakhis!
Devotional Om 925 Sterling Silver Rakhi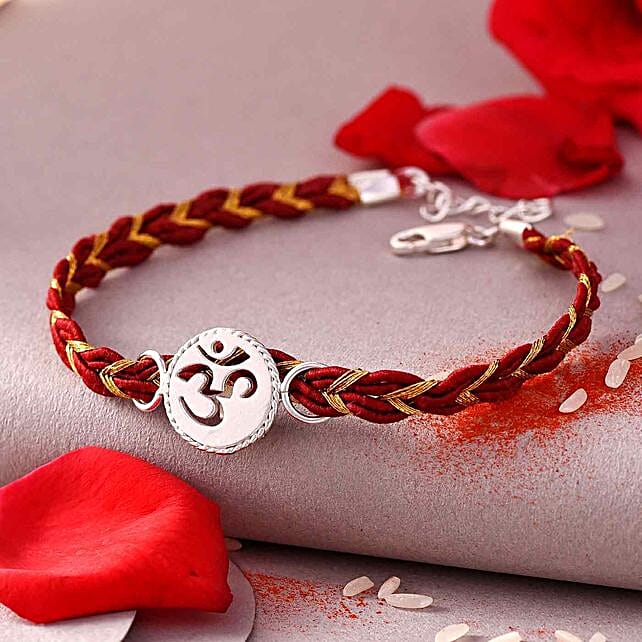 Devotional rakhis have their charm and are always in demand. Get an impressive Om sterling silver rakhi cum bracelet and celebrate Rakhi like never before!
Auspicious Swastik 925 Sterling Silver Rakhi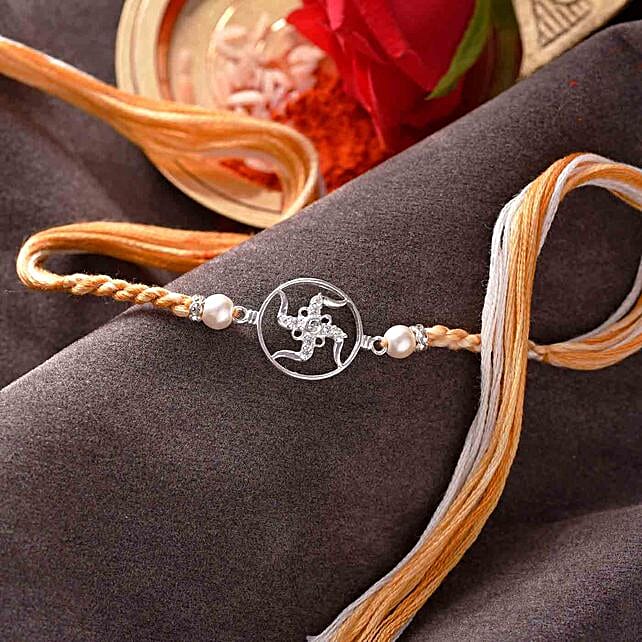 Our beautiful Swastik silver rakhi will give your #rakhigoals as it is just so pretty!
Pure Silver Bhai in English Rakhi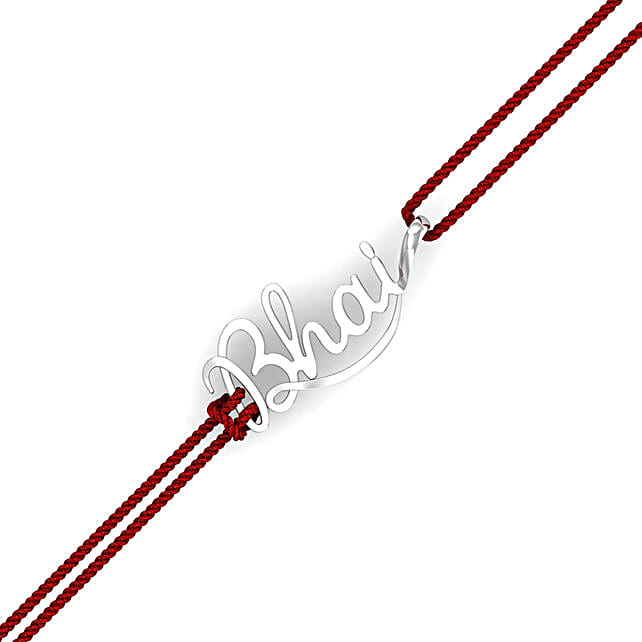 If you are looking for pure silver rakhi online, then we have a special one for you. Leave your brother in awe with our stylish Bhai rakhi!
Pure Silver Veer Rakhi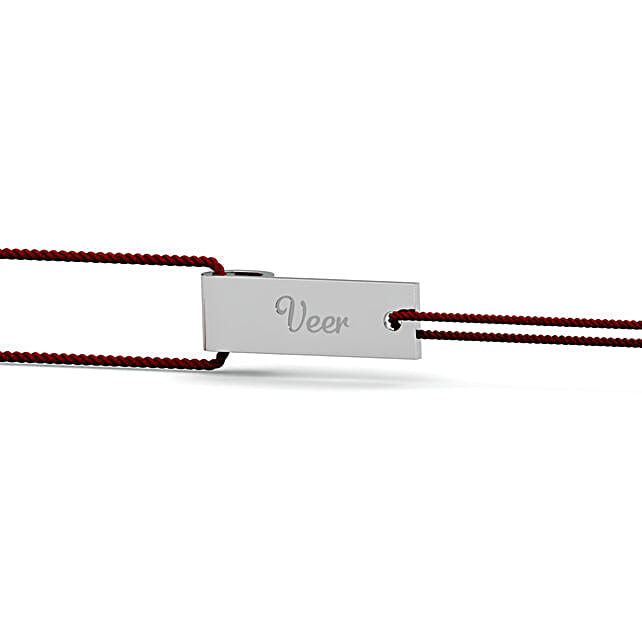 Convey all your love by getting a Veer silver rakhi for your brother as he deserves it all!
Gold Traditional Shree Rakhi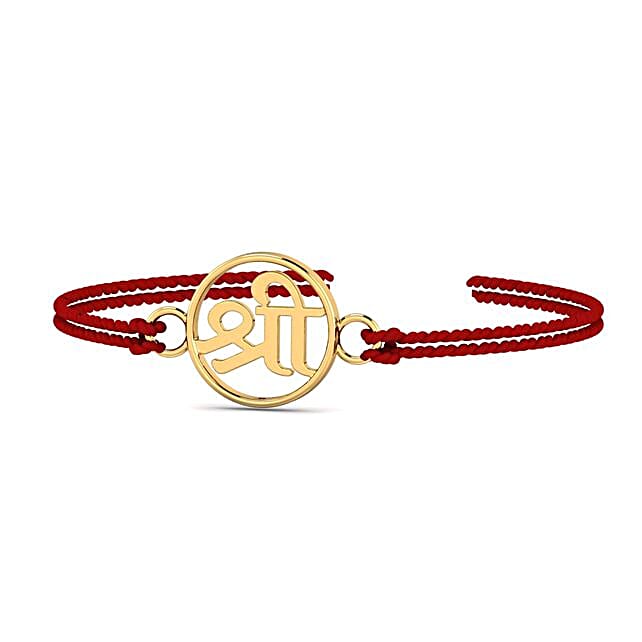 Go all traditional with our Shree rakhi that will stand out for sure!
Gold Devotional Khanda Rakhi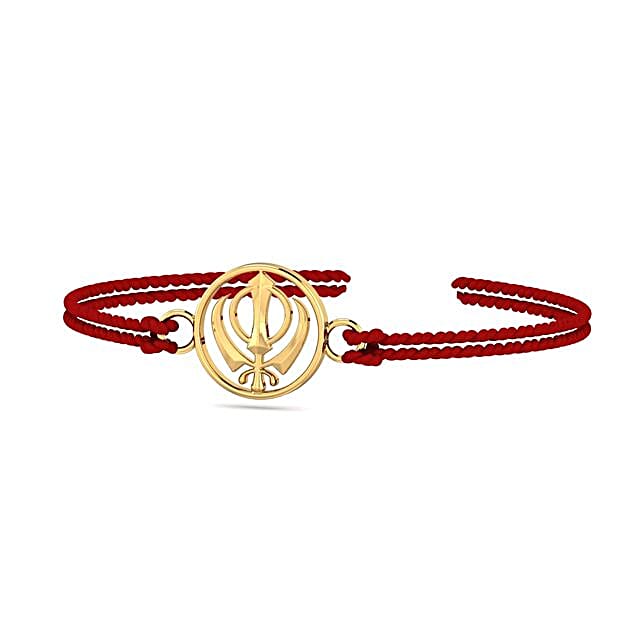 An elegant Khadan gold rakhi will bring a gleaming smile to your brother's face!
Gold Om Rakhi
Get ready to surprise your NRI brother by sending a rakhi to Australia, USA and worldwide. Our gold Om rakhi is all that you need for making him feel special.
Trendy Personalised Style Rakhi Cum Pendant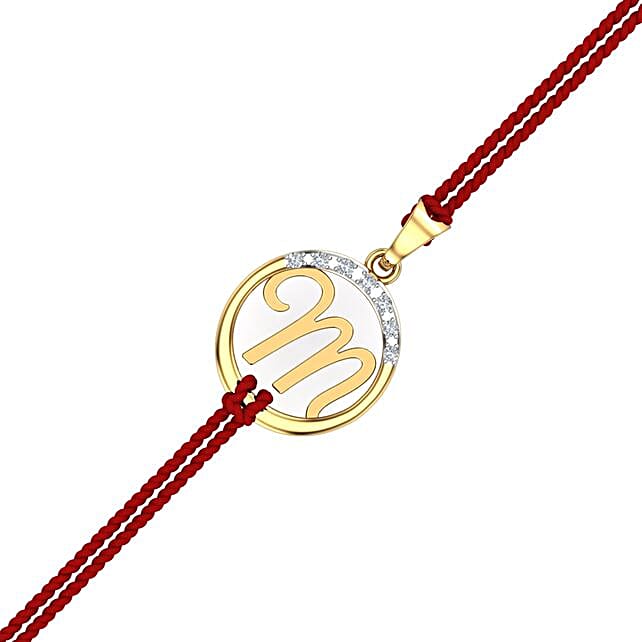 This personalised rakhi cum pendant is a unique thread that you must get for your brother.
Related Posts: