Birthdays are a time when you go all out for people you care about! Our adorable family members and friends keep us optimistic and are an eminent part of all the highlights of our life. Their Birthday needs to be made special with loads of presents. A day that is a blend of delicious cakes, loads of gifts and laughter and family time. Are you looking for an awe-inspiring birthday gift? We have exquisite birthday combos that will make the receiver go gaga about your surprise. Check out our newly-launched birthday combos under INR 2000, and get ready to splurge and surprise your fam bam!
Truffle Cake N Three Layer Bamboo Plant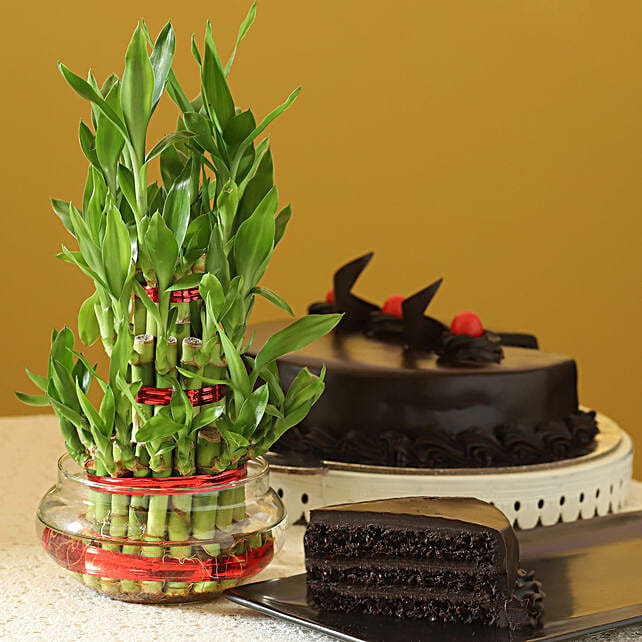 Truffle cakes are an eminent part of any birthday. A combo of a delicious truffle cake and three-layer Bamboo plants is the perfect mix of sweetness and greens that will impress the receiver.
Blue Floral Necktie with Pink Lapel Pin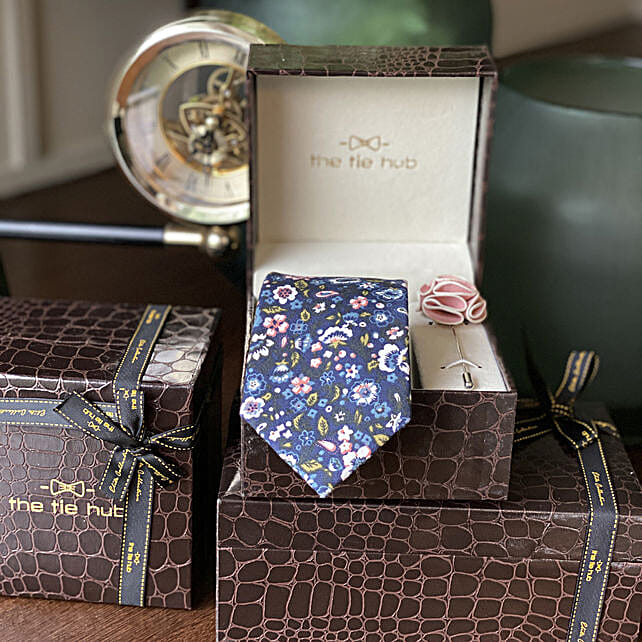 You can get a stunning combo of a floral necktie along with a pink lapel pin and add a chic piece to their collection!
Melodious Black Forest Cake Combo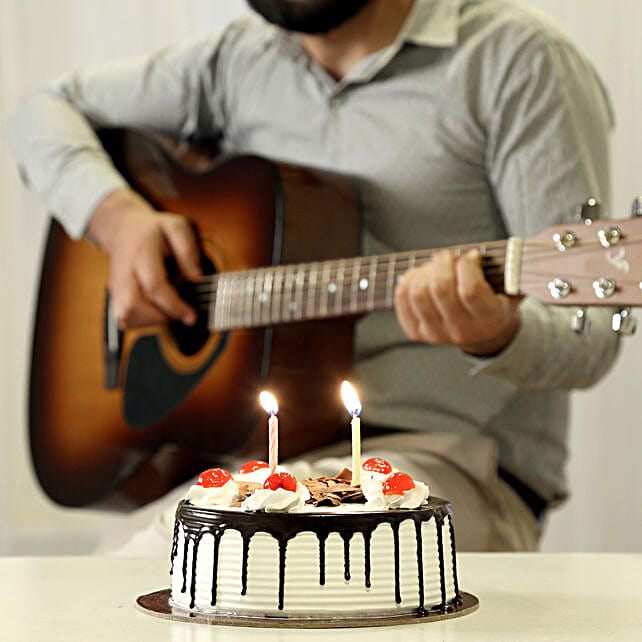 Music wins hearts, and a cake melts them. Go digital and book an online musician who will sing melodious songs for the birthday girl or boy while cutting their black forest birthday cake!
Purple Orchids Bunch & Truffle Cake Combo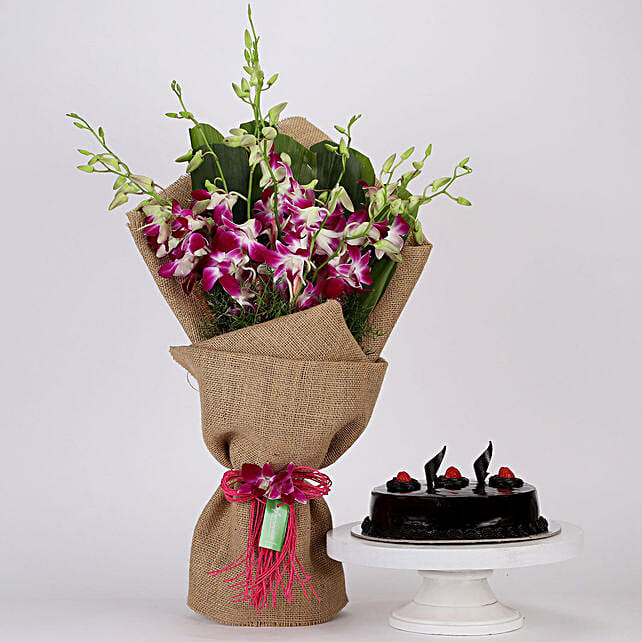 A gorgeous bunch of purple orchids along with a mouth-watering truffle cake is another delightful combo for the birthday of someone special.
Amethyst Wish Tree Personalised Cushion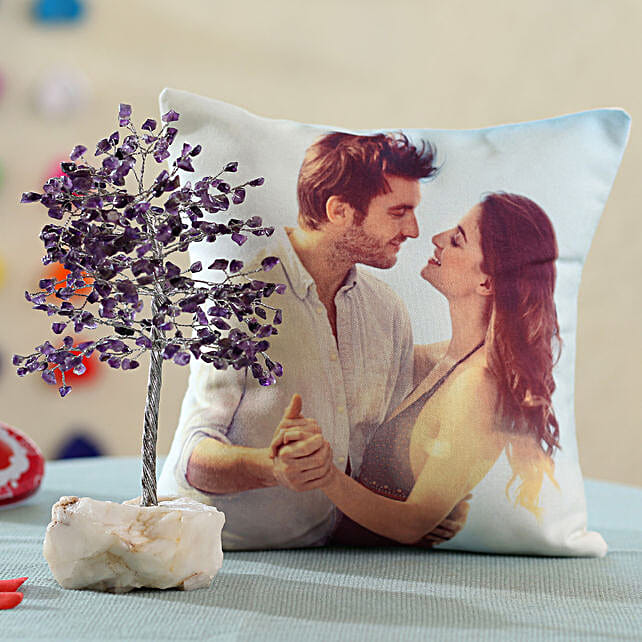 Amethyst wish trees are among the most thoughtful gifts as they bring positivity and luck wherever they go. Wish the special someone with a wish tree combo and a personalised cushion to win their heart.
Love Inspired Red Velvet Cake & Wish Tree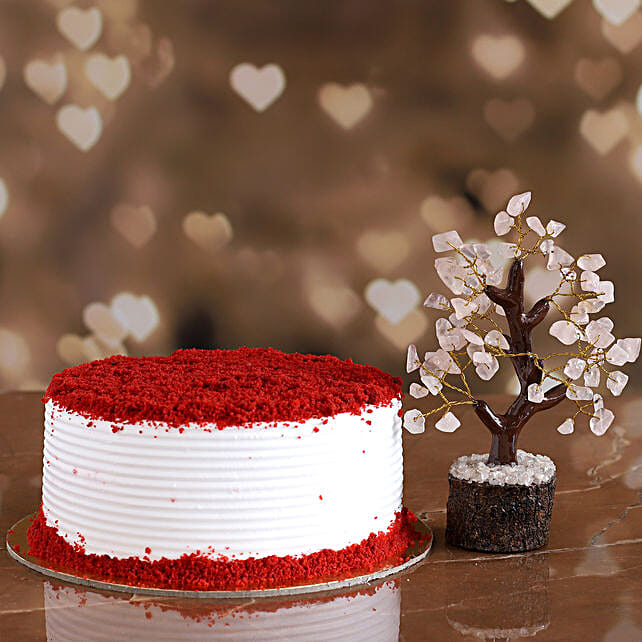 Red velvet cakes are flavoursome delights that lure all dessert lovers. A beautiful wish tree will add charm to your sweet surprise!
Pastel Roses in Want You Forever Vase & Necklace Set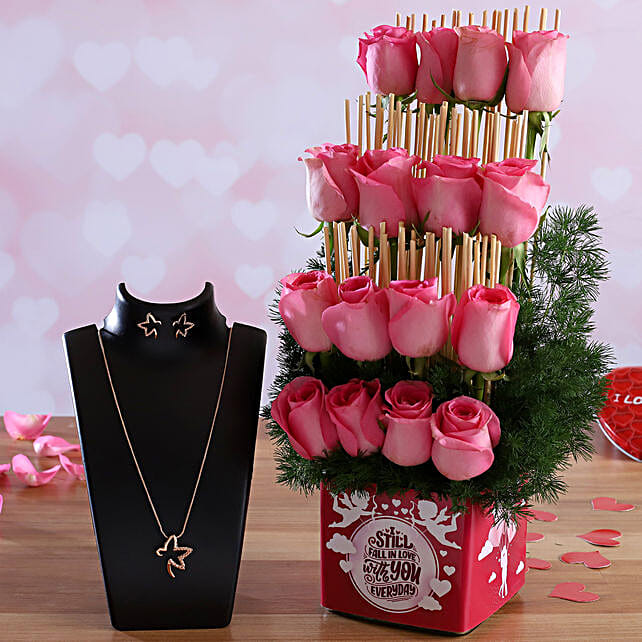 An elegant necklace with a beautiful bunch of flowers in a vase will leave the receiver in awe and will make you the best gift ever!
These newly-launched birthday combos under INR 2000 will help you surprise your loved ones like never before. Get ready to plan a memorable day for your near and dear ones!