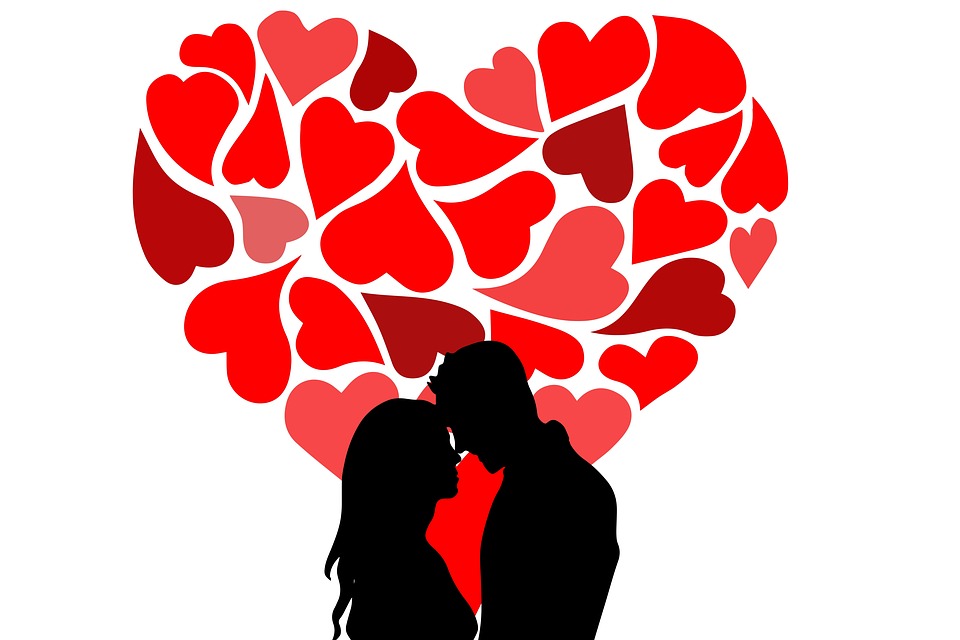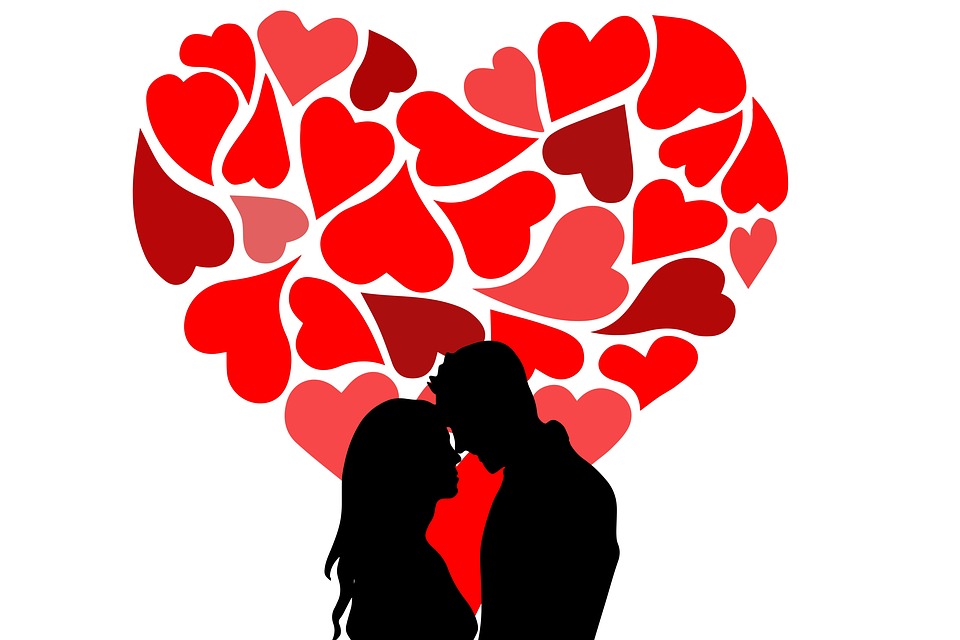 As Valentine day is approaching near, lovers around the world are scratching their heads about what to gift their Valentines? Every lover wants to rule the heart of her girlfriend with their extraordinary gifts. However, the main question arises- What unique can be gifted to your love interest on this upcoming Valentine day?
To help out in your task of gift selection, here are the popular Valentines Day gift ideas to make this occasion a memorable one. Check out these Valentine gift ideas that are trending among lovers around the world.
Love bands for each other- Couples in a relationship always wanted to have a common gift item that can convey the strong emotions of togetherness. Pairs of love bands is one such gift item that is increasingly getting popular among young couples. You can easily find the one at your local physical gift store or can also order Valentine gifts online.
Flowers with a bouquet of Ferrero Rocher- Flowers are one of the most preferred Valentines Day gift ideas among lovers of all age groups. Apart from the flowers, people also like to include a box of mouthwatering chocolates for their Valentines. This brilliant combination of flowers and cakes are selling like hot pancakes on this upcoming Valentine day. So, find a bunch of wonderful flowers and pair it up with a bouquet of ferrero rocher chocolates online to grab the immediate attention of your Valentine.
Buy her a beautiful one piece dress- Girls do love to spend on their clothes, accessories and cosmetics in order to pamper themselves. Why not gift any of these items on this Valentine day? I would suggest you go for a lovely one piece dress paired with wonderful stilettoes that can serve as one of the best Valentines Day gift ideas on this special occasion. You can ask her to wear that special dress on the day of your meeting and can arrange a special lunch or dinner at her famous restaurant. This will really be a perfect way to wind up your Valentine celebrations for the day.
Explore the trend of multiple gifting with Valentine special serenades- As Valentine celebrations run for a week, why to gift her just on a single day itself? Ferns N Petals, an online gifting store provides lovers a chance to make their Valentine week special by gifting these Valentine special serenades to their ladylove. You can explore the various options  of valentine day serenades online like two days , three days, four days depending upon your pocket size and preferences. These gift collections will give your soulmate a feeling of being so loved and cared about by her boyfriend.
So, try out these valentines day gifts for girlfriend or wife on this Valentine day occasion. It will help in strengthening your mutual bonding and will rejuvenate your love life to a new extent.
Cool Personalized Valentine's Day gift ideas for her
In case you want to go out on an unconventional territory by gifting something which is different from the ordinary Valentine day gifts, personalisation is the way for you. Here are the few personalized Valentine's Day gift ideas that can surely make an impact in the minds of your receiver.
Offer a personalized detox kit- Women are most conscious about how they look and appear to the people around them. In order to maintain their old charm and beauty, they try out a wide range of beauty treatments like massage, spa session, surgery and detoxification process. To ensure the overall beauty of your girlfriend or wife, you can provide a personalized detox kit from a local cosmetics store.
Take the help of aroma or scented candles- Scented candles are known to have a transforming impact on the inner aura and surroundings of your home. They can eliminate the negative energy and can infuse your home with love and romantic feelings. By offering them to your wife or girlfriend, you can set the perfect mood for intimate relationships.
Go for the booze party with personalized shot glasses- It has been hectic for the working couples to manage their personal and professional lives together. Why not unwind yourself at a booze party with your close friends? Yes, it will be a great idea to celebrate this Valentine day at a famous bar or disco where you could enjoy the drinks and the foot tapping music together. In case, you are thinking about a booze party at your friends place, you can create the excitement and fun element with these personalized shot glasses online.
Buy a personalized jewelry item- There would hardly be any women who would not love a jewelry. Gifting a personalized jewelry items such as a love necklace, bracelet or ring with the initials of your names, a cute couple picture or any other personalization. This small effort can go a long way in cementing your love relationship to a next level.
Buy personalized leather accessories for her-  If you think buying a personalized jewelry item is beyond your pocket range, you can focus about gifting personalized leather accessories to your girlfriend or wife. There are gifting stores that offer the personalization services for a small charge and can make your gifts truly incredible. You can buy a small personalized leather bag, leather bracelet, leather belt or any other such accessories for your Valentine. So, apply the creativity in your purchase of leather accessories and you can easily grab her instant attention with this out-of-the-box effort.
Create a personalized deck of love cards- Expressing love in a unique manner is something which excites every girl. So, why not break the stereotypical way of expressing the love and feelings for her? You can write down the special messages and feelings on the deck of 52 cards for your girlfriend or wife. In order to make her feel special, you can mention different reasons for loving her in each of the cards that can arouse her feelings instantly towards you.
Reveal the love journey with a handmade personalized gift item- It is always a great feeling to remember the old exciting moments of your love life to reignite the old passion, warmth and feelings in your love life. In order to accomplish this critical task, you can create a personalized collage of your couple pictures or the funny, cute or beautiful pictures of your lady love. The other gift options can be a relationship tree that can highlight the various events in your love life along with a beautiful picture or a message.
Once, you have created enough excitement into the mind of your Valentine with your personalised valentine gifts, it is time to take this excitement to the next level by planning out an exotic date with your ladylove.
VIDEO: DIY – Message in a Bottle Valentine's Day Gift
Tips to Plan a Perfect Valentine's Day
Here are the few tips that can help you in planning your Valentine day in an exotic manner. Check out some of these ideas as listed below:
Get your bike or car serviced properly- When you are going out on an exotic location or less crowded area, you would not want to be troubled by your bike or car on the way. To avoid such circumstances, it is important to get your bike or car serviced properly at an automobile repairing shop. It will further help in reducing the problems caused due to problematic bike or car.
Pack ready-to-eat edibles with you- It is obvious that you may feel the hunger pangs on a long tour with your girlfriend or wife. Due to the exotic location, it may not be easy for you to find out a restaurant or food joint for a morning breakfast or an afternoon lunch. So, be prepared for any such scenario and pack some ready to eat snacks or edibles with your belongings. It will be an ideal snack for you on a long exotic tour with your soul mate.
Don't forget to take necessary medicines and first aid box- You both are going out on a long exotic tour for Valentine Day and there are chances of being involved in any mishap. You may face cuts, bruises or injuries due to bad road, poor lighting or accident while going out for an outdoor Valentine celebrations. Your instant medicine kit consisting of a pain killer, antacid, paracetamol along with the first aid box can be a life-saving preparation in case of any fatality or minor accident.
Carry a power bank and wireless phone with you- When you are going out at a place which is less connected with the main city, it is always important to have effective communication with your mainland friends, relatives and well-wishers. To fulfill the above scenario, it is important to maintain the battery of your mobile phone and carry a wireless phone for emergency communication. You may not find a phone charging switch outdoor, so it is better to take a power bank along with your outing to prevent your phone from getting switched off.
Don't rely solely on plastic money such as debit or credit card- If you are going out on a rural exotic location for a Valentine date it is important to ensure that you have adequate cash with you. This is because your debit card or credit card may not work at the remote rural location and you may have a tough day ahead in terms of shopping. So, get a decent cash with you before planning out an outdoor adventure outing with your girlfriend or wife.
So, don't let your romantic feelings and emotions fade away due to the increasing stress of handling multiple roles and responsibilities. The Valentine day is knocking at your door and there can't be any other better day to make amends in your love life and restore the old warmth in your relationship again.