Every year, the festival of Raksha Bandhan is celebrated with unmatched fervour in India. One of the key elements of this tradition is the sacred thread, or "Rakhi," tied by sisters on their brothers' wrists. While traditional Rakhis hold their charm, the modern age has brought forth a plethora of innovative designs. And in 2023, Silver Rakhis have taken centre stage. This year, it's all about embracing elegance, style, and spirituality in a thread with silver detailing. So, let's check out some of the top Silver Rakhis of 2023.
Ganesha Silver Rakhi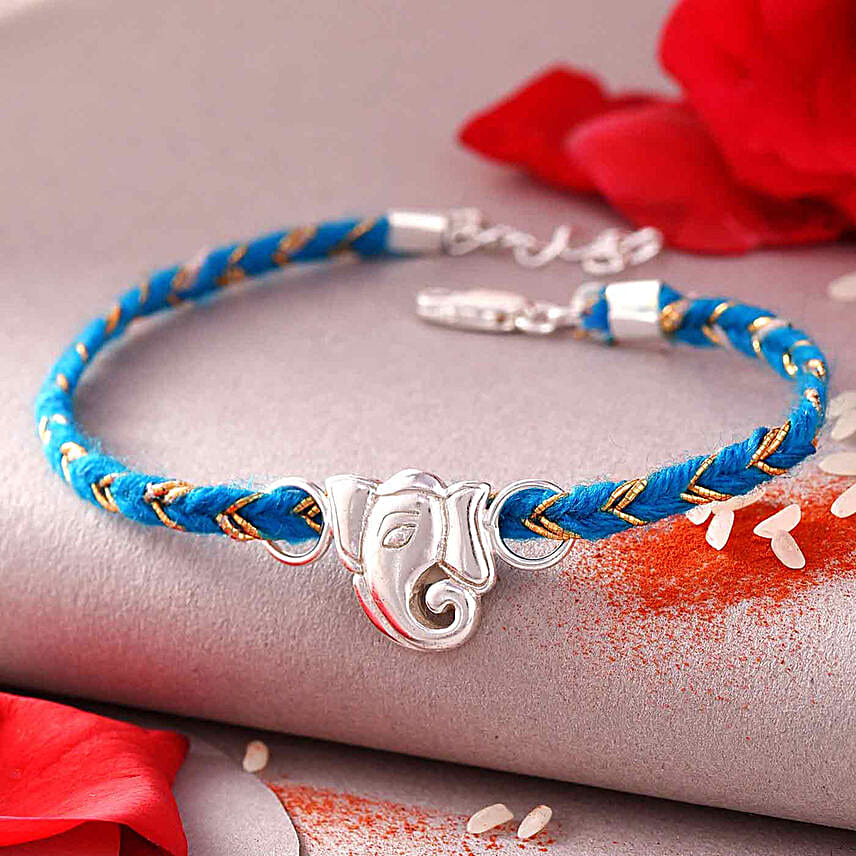 Begin your Rakhi celebrations by invoking the blessings of Lord Ganesha. This Ganesha Silver Rakhi combines tradition with a modern twist. Crafted with intricate detailing and featuring a silver Ganesha idol, this Rakhi promises to bring prosperity and good luck to your brother.
Floral Silver Rakhi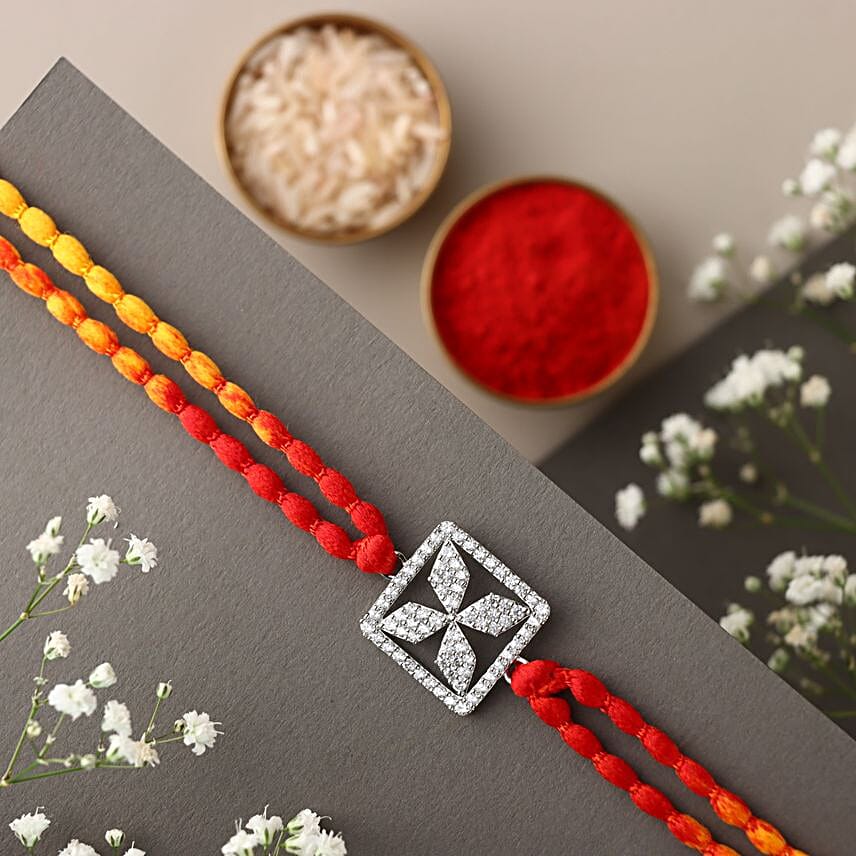 For a touch of nature's beauty, this Floral Silver Rakhi is an exquisite choice. Its eye-catching silver flower interwoven with the thread creates a piece of art that symbolises the blooming bond between siblings. It's a Rakhi that encapsulates the essence of growth and renewal.
Sacred Om Silver Rakhi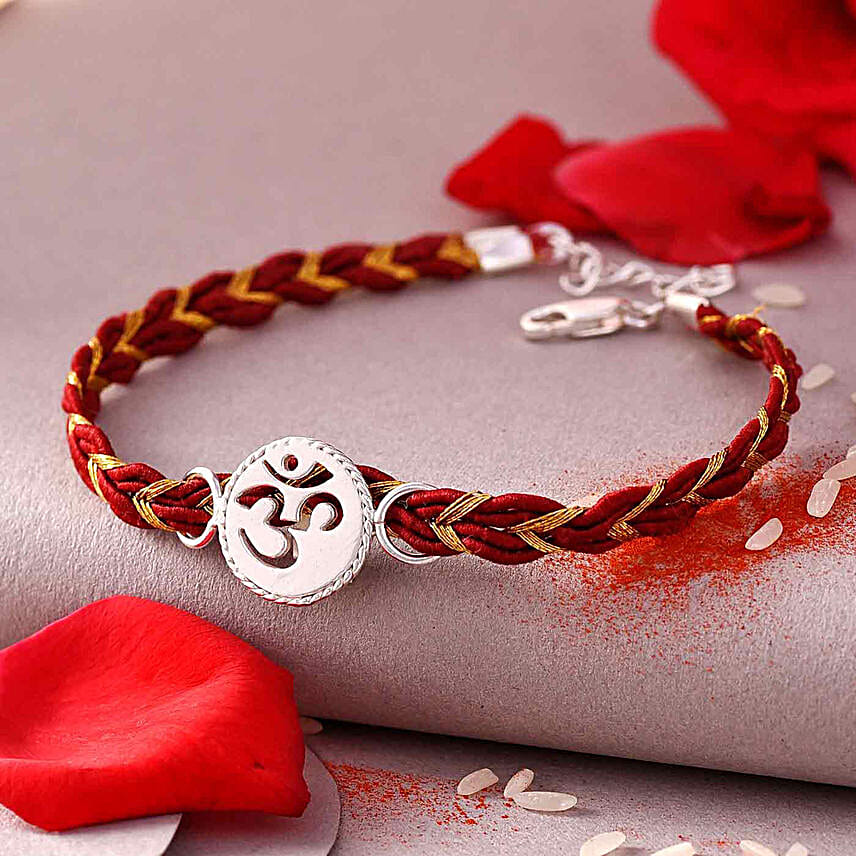 Incorporate spirituality into your Rakhi celebration with this Sacred Om Silver Rakhi. The Om symbol, which represents the essence of the ultimate reality, is elegantly crafted in silver, making it a token of divine protection for your brother. This Rakhi not only strengthens your bond but also offers a sense of inner peace.
Veera Silver Rakhi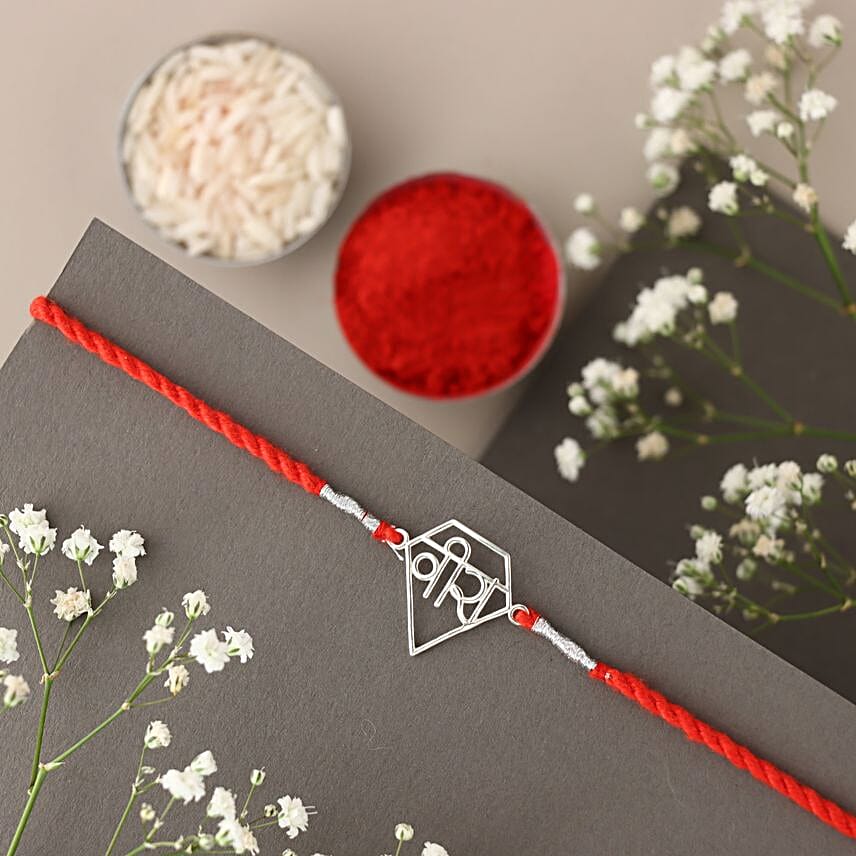 If you share a close-knit bond with your brother, buy rakhi that expresses your love like this Veera Silver Rakhi. Designed with the word "Veera," which translates to "brother" in Punjabi, this Rakhi is a symbol of the love and friendship you both share. It's a heartfelt way to celebrate your brother as not just family but also a true friend.
Sneh Silver Evil Eye Rakhi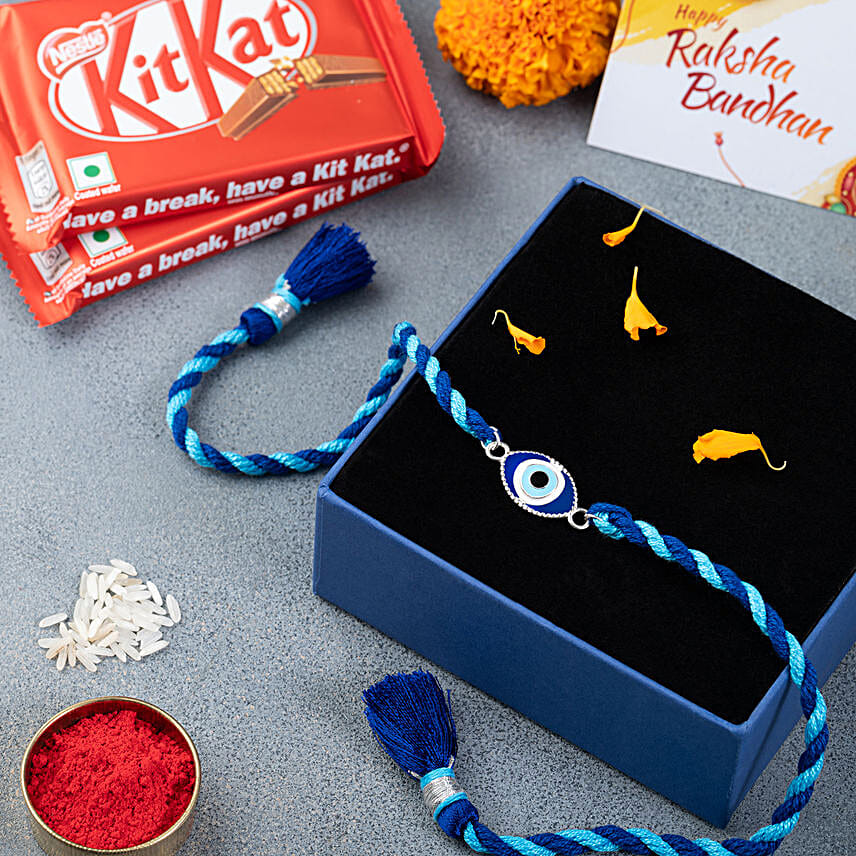 Ward off negativity and protect your brother with the Sneh Silver Evil Eye Rakhi. The evil eye symbol is believed to safeguard against malevolent glares and energies. Adorned with a vibrant colour, this Rakhi not only looks stunning but also carries a powerful message of love and protection.
Holy Swastik Silver Rakhi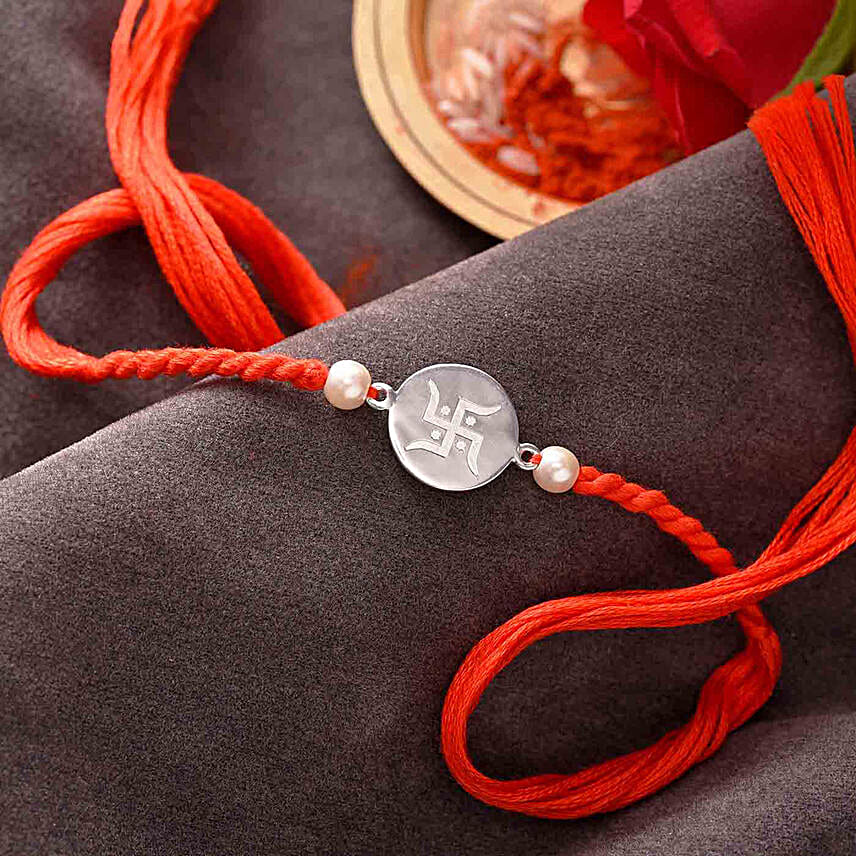 Bring blessings and auspiciousness to your brother's life with the Holy Swastik Silver Rakhi. The Swastik symbol, a sign of good fortune, is elegantly embedded in silver, making this Rakhi a potent symbol of prosperity and positivity. It's a beautiful way to wish your brother a life filled with success and joy.
As you prepare to tie the knot of protection and love, remember that Silver Rakhis are shining in 2023. So, this Raksha Bandhan, go beyond the ordinary. Choose a Silver Rakhi that conveys your love and best wishes in a way words often can't. Happy Raksha Bandhan!