This Raksha Bandhan, go beyond the conventional and discover a range of heartfelt gifts that truly capture the essence of your sibling bond. Embrace the spirit of Rakhi with meaningful gifts that will leave an everlasting impression on your brother, symbolising the enduring bond you share with each other. And to do that, let's dive into the perfect collection of amazing Rakhi gifts for brother in 2023. Keep reading & let your Rakhi present be a reflection of the beautiful tapestry of love, affection, and memories that bind you together.
Sneh Bal Krishna Rakhi with Art Colour Kit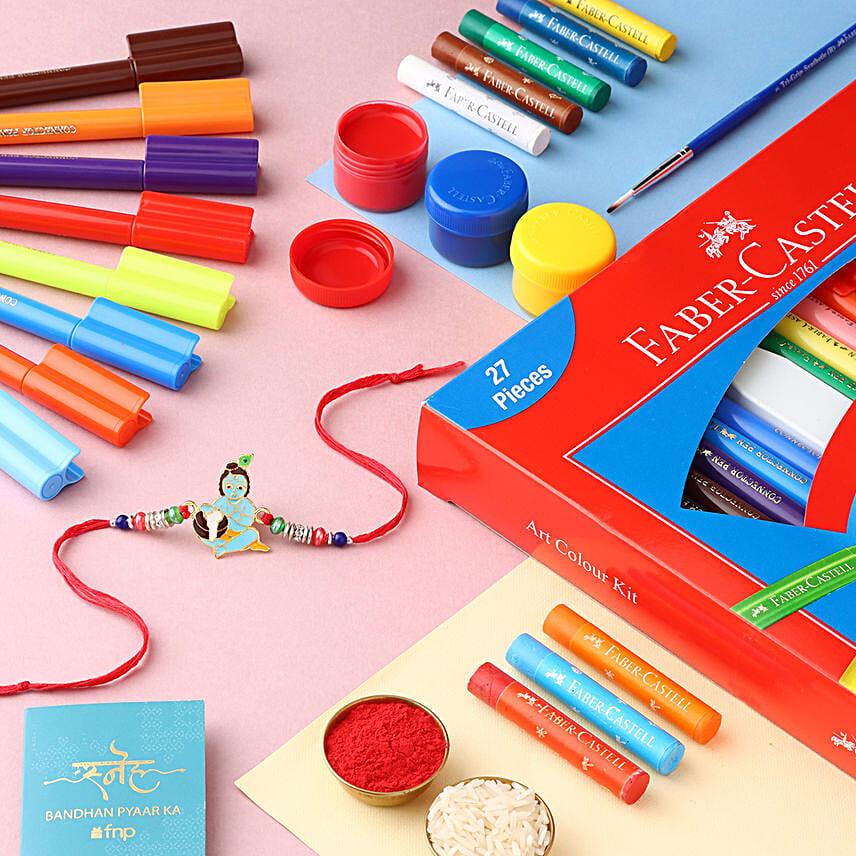 Match your little brother's spirit with this Bal Krishna Rakhi adorned with vibrant colours. In case he is a cartoon lover then you can also go for a cute cartoon rakhi. Pair it with an art colour kit and this gift will ignite his creativity to a whole new level.
Sneh Designer Beads Rakhi with Cashew Jar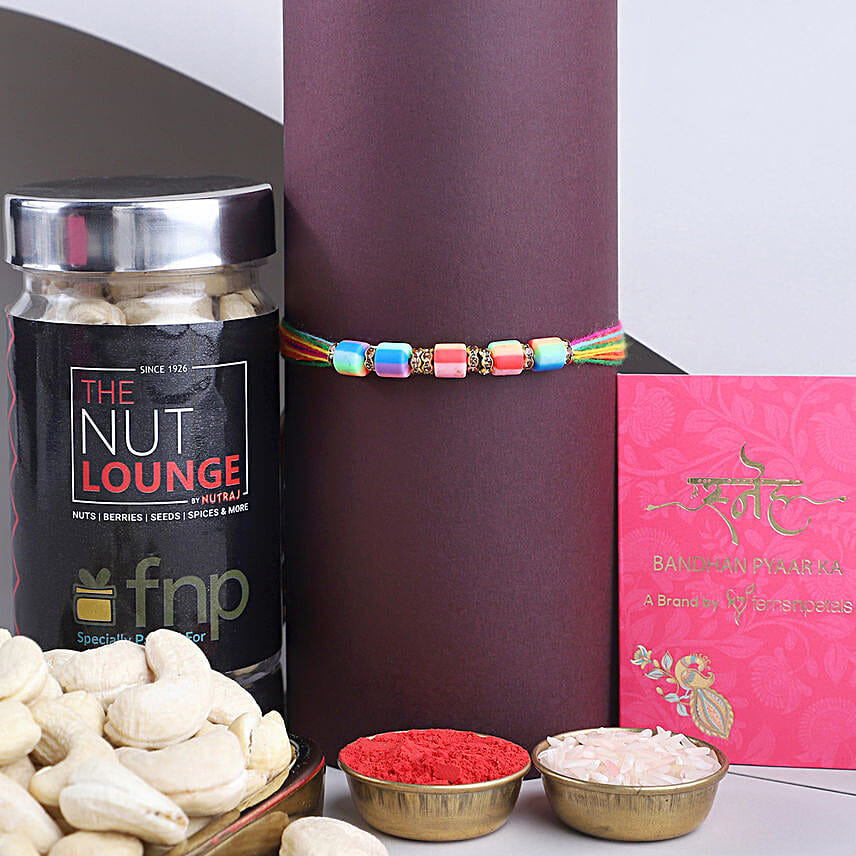 For the brother who holds a special place in your heart! Surprise him with the regal beauty of the designer beads rakhi or a customised rakhi. Accompanied by a jar of luscious cashews, this gift signifies the richness of your love and the sweet moments you savour together.
Sneh Ganesha Rakhi & Personalised Photo LED Cushion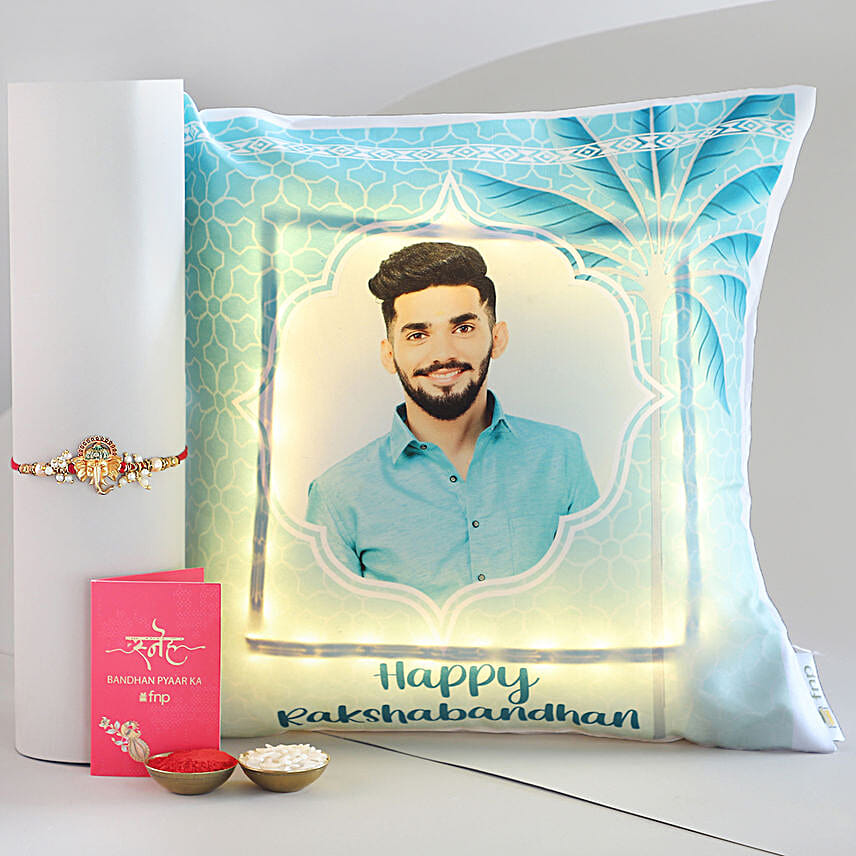 Tie the sacred thread of this Ganesha Rakhi on your brother's wrist. May the benevolent Lord Ganesha bestow his blessings upon your bond. Additionally, present him with a personalised photo LED cushion that encapsulates the perfect moment you both cherish the most. 
Sneh Beads Mauli Rakhi & Personalised Name Mug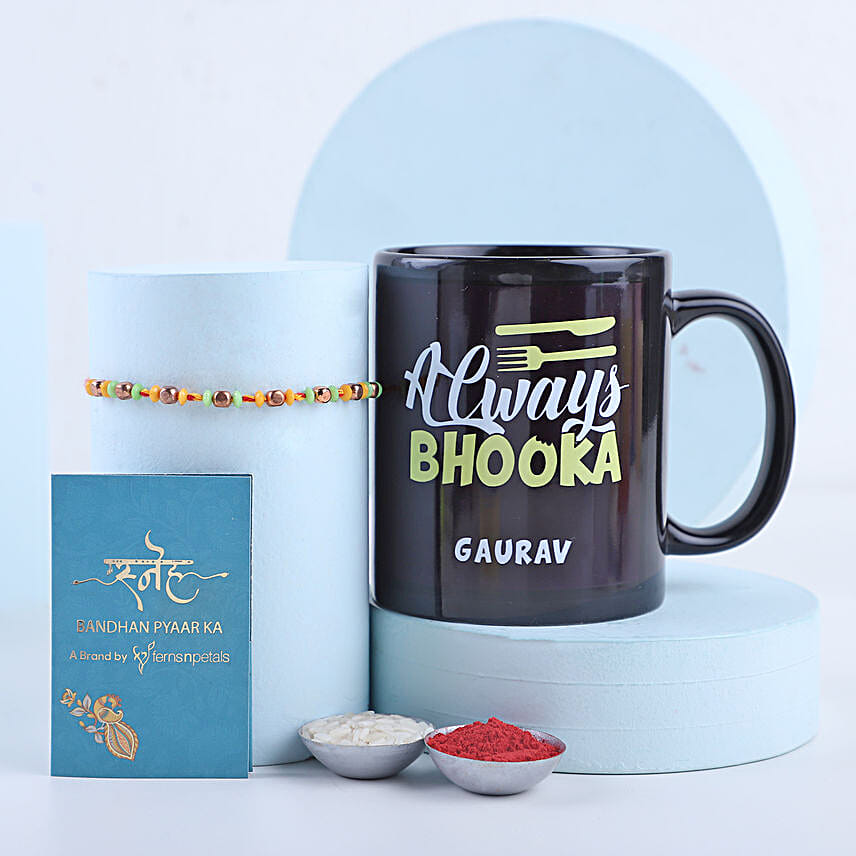 The vibrant colours of this bead mauli Rakhi reflects the myriad emotions that will colour your relationship. Its traditional charm captures the essence of your cultural heritage. Paired with a personalised name mug adorned with a funny quote, this is indeed one of the perfect rakhi hampers for brother.
Sneh Pearl Rakhi Set & Nature Delights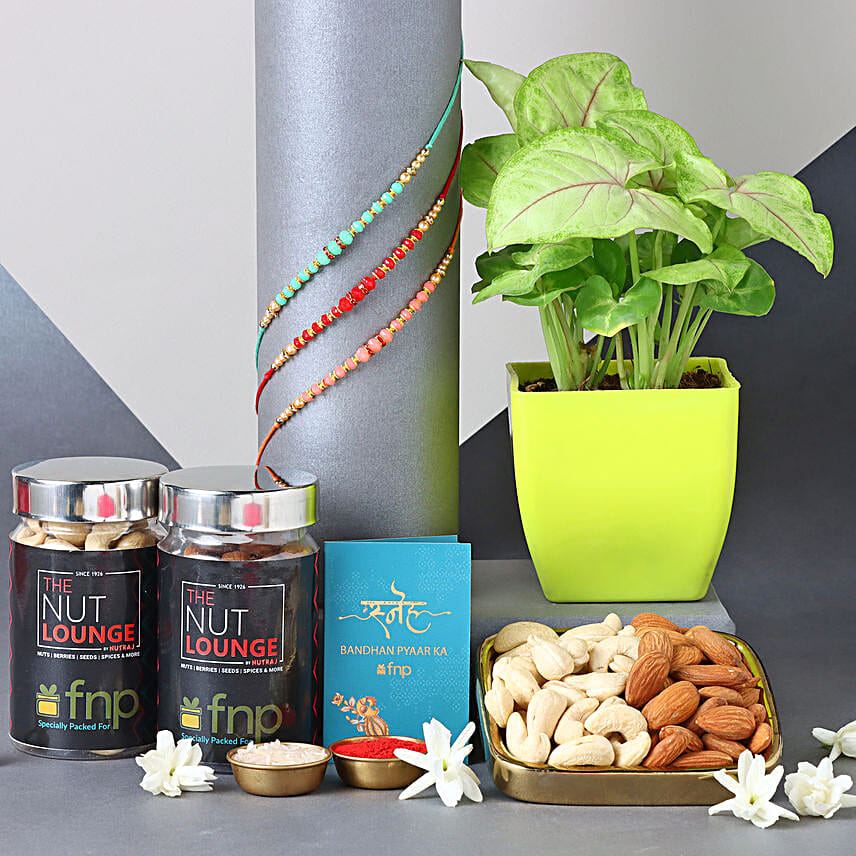 If your beloved brother is picky then this rakhi set is for you. Out of 3 different coloured pearl rakhis, he can choose his favourite & get it tied from you more happily. Moreover, to accentuate the love you both share for nature & good health, gift him this money plant along with dry fruits. One of the perfect rakhi gifts indeed!
Sneh Golden Ganesha Face Rakhi & Ferrero Rocher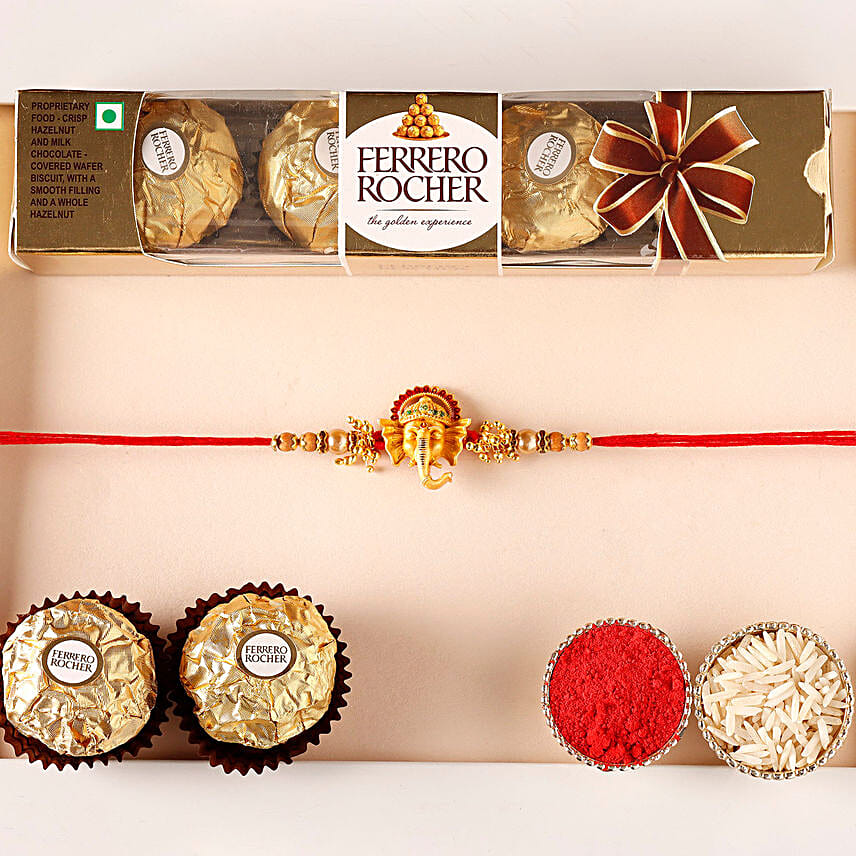 Bestow blessings and prosperity upon your brother's life with the Sneh Golden Ganesha Face Rakhi. Complement the auspiciousness with Ferrero Rocher chocolates, a confectionery delight, signifying the celebrations you both embrace with open arms.
Sneh Ethnic Beads Rakhi With Classy Wallet & Pen Set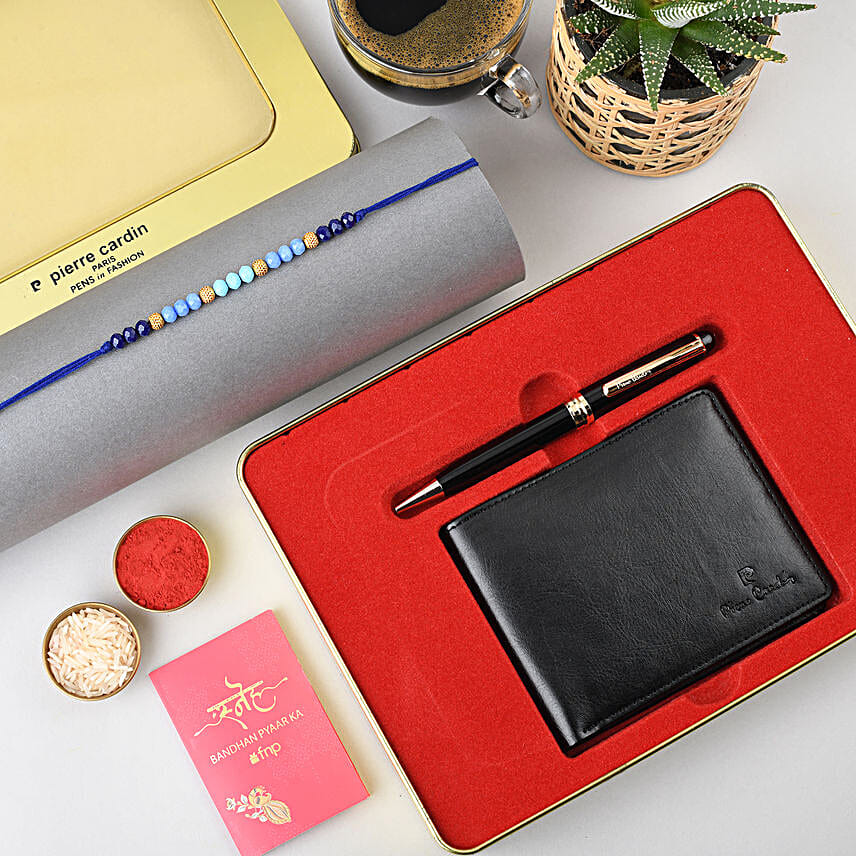 For the brother whose charm and sophistication know no bounds, the Sneh Ethnic Beads Rakhi is a masterpiece that reflects his elegance. Accompany this exquisite Rakhi with a classy wallet and pen set, reminding him of your unwavering support in every chapter of his life.
Well, no matter which gift you choose, it will surely be an eloquent expression of the love and laughter that you have shared with each other. So, cherish the memories! Embrace the moments! Let the essence of Rakhi fill your hearts with warmth and affection. Wishing you and your brother a happy and blessed Raksha Bandhan!