Valentine's Day is a special day dedicated to celebrating love and affection between partners. It's a time to show appreciation and gratitude towards the special person in your life. While dinner dates are a common way to celebrate Valentine's Day but it can also be challenging to come up with unique and creative ideas. That's why we have put together a list of the top five Valentine's day dinner ideas to make your celebration extra special and memorable. From romantic dinner at home to planning an outdoor picnic, there is something for everyone on this list. So, put on your thinking cap, choose the perfect idea, and get ready to make this Valentine's Day dinner one to remember.
Cook a Romantic Dinner Together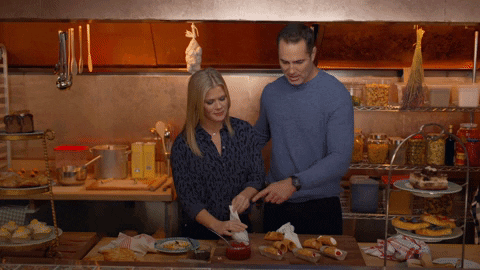 GIF Source- GIPHY
Cooking dinner together can be really fun! It gives you the perfect time to enjoy each other's company and lets you share experiences that you don't get time to share in everyday hustle. You can also rate each other's dishes afterwards to share some laughter.
Visit a Fine Dining Restaurant
GIF Source- GIPHY
Visiting your favourite restaurant is a classic and elegant way to celebrate your love for each other. You get a chance to put on the best clothes and impress your bae with all the charm you have got. Also, don't forget to pamper them with thoughtful Valentine's Day gifts because a little extra effort goes a long way.
Outdoor Picnic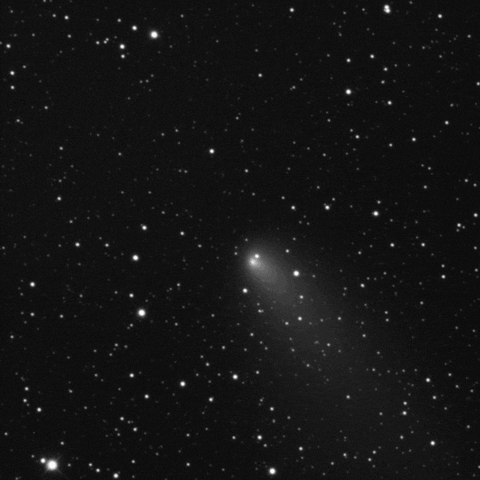 GIF Source- GIPHY
Pack a basket with your favourite foods and drinks, find a romantic spot, and enjoy a picnic dinner in nature. The best part? You can enjoy stargazing while holding each other's hands and end the night on a romantic note.
Plan a Potluck Dinner Party
GIF Source- GIPHY
If you are a couple that likes to spend special occasions with friends then plan a house party with them. Ask each couple to bring a dish to share and all of you can enjoy good food and good company altogether. Also, give a sweet touch to the plan by ordering one of the finger-licking Valentine's Day Cakes.
Have Pizza with Netflix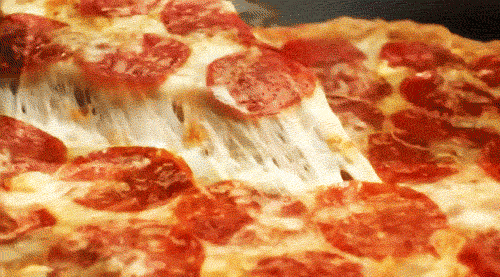 GIF Source- GIPHY
Having pizza and watching Netflix can be a fun and low-key way to spend Valentine's Day. You can order your favourite pizza and snuggle up on the couch with your significant other while streaming a romantic movie or TV show. Just remember to enjoy each other's company and make the most of your time together!
So, out of all Valentine's Day dinner ideas, whether you opt for a fancy restaurant or a cosy home-cooked meal, the most important thing is to spend quality time together and create memories that will last a lifetime. So, get creative, have fun, and make this Valentine's Day a truly unforgettable one!