Raksha Bandhan is a traditional Indian festival, which has a spiritual significance. Rakhi tying ceremony is the main ritual of this occasion that strengthens the siblings bond.
We present a list of our top spiritual rakhis that perfectly manifest the love and care that you share with your brother. Wish your brother a life full of happiness and good luck with these spiritual rakhis.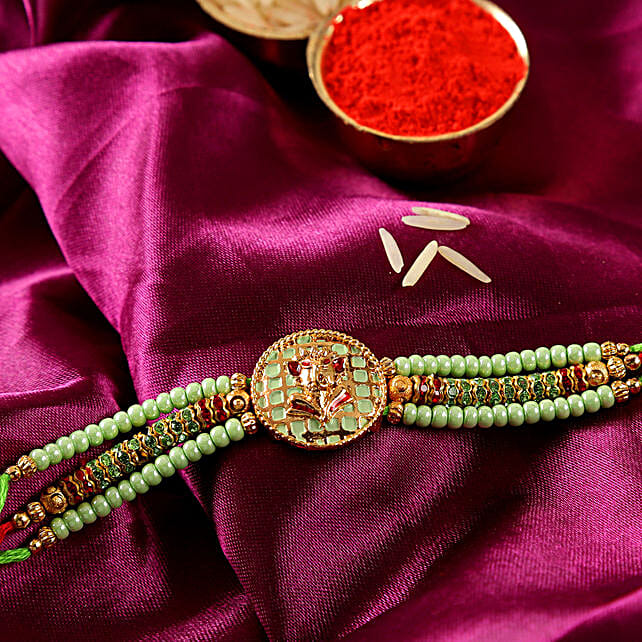 This elegant looking rakhi has a golden Ganesha face metallic dial. The beautiful beads and stones on the sides give it a modern look. Bless your brother with Lord Ganesha blessings with this beautiful green beaded rakhi.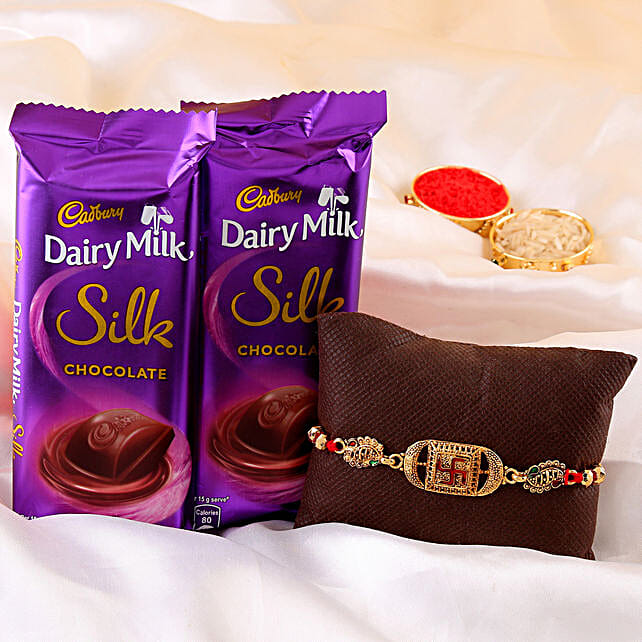 Swastik is the symbol of divinity and spirituality in Indian religions. This golden Swastik rakhi is a source of purity and happiness that will attract good fortune in your brother's life. It comes with a Dairy Milk Silk combo, which is perfect for adding some sweetness to celebrations.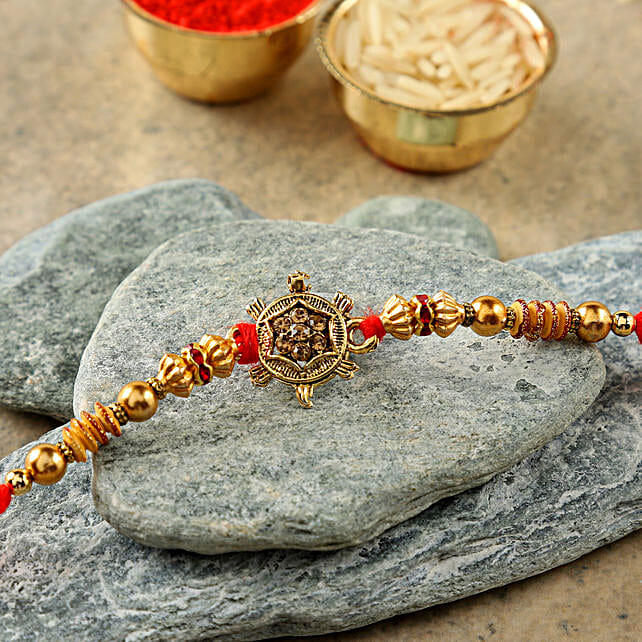 The beautifully crafted stones in the centre give this rakhi an added appeal. This Feng Shui rakhi will prove to be a lucky charm for your brother & bring harmony & balance in his life.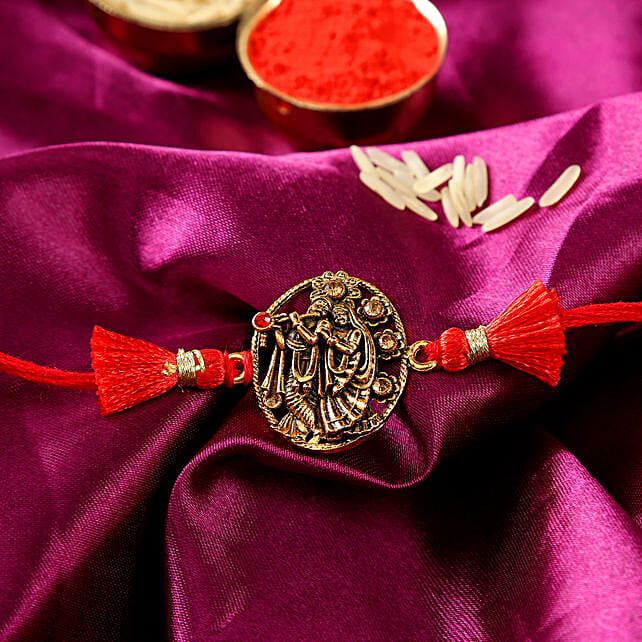 Etched with a cute little Radha Krishna figurine, this dazzling rakhi would make a perfect pick for your spiritual brother. Tie this blessed thread on your brother's wrist & wish him all the happiness & success in the world.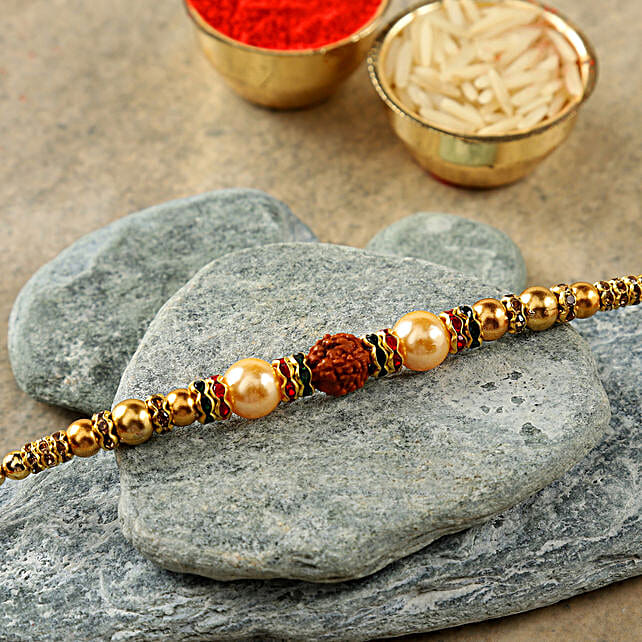 Rudraksha is known to bring calmness & make the wearer extremely alert & active. This rudraksha rakhi is embellished with shining pearls that are perfect to honour and celebrate your sibling bond on Raksha Bandhan.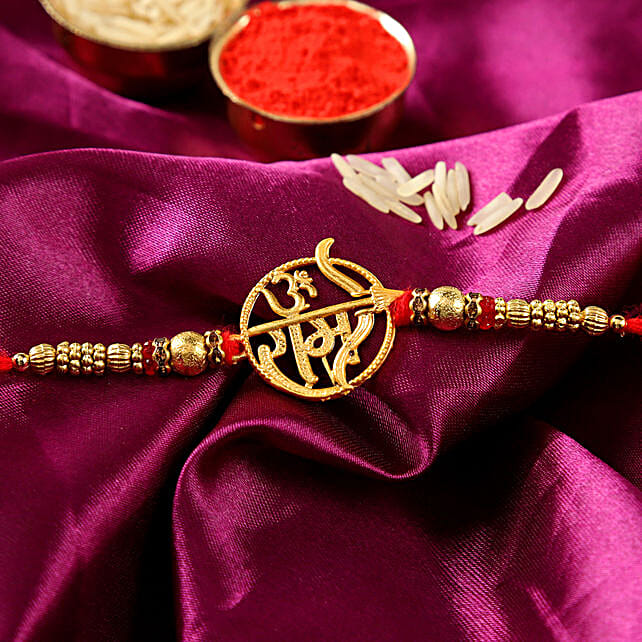 Parshuram is known to be the sixth incarnation of Lord Vishnu. This spiritual Parshuram rakhi features Om & Ram symbol & embellished with golden beads on sides. It has a unique feel that makes this rakhi perfect for tying on your brother's wrist & wishing him loads of love & luck.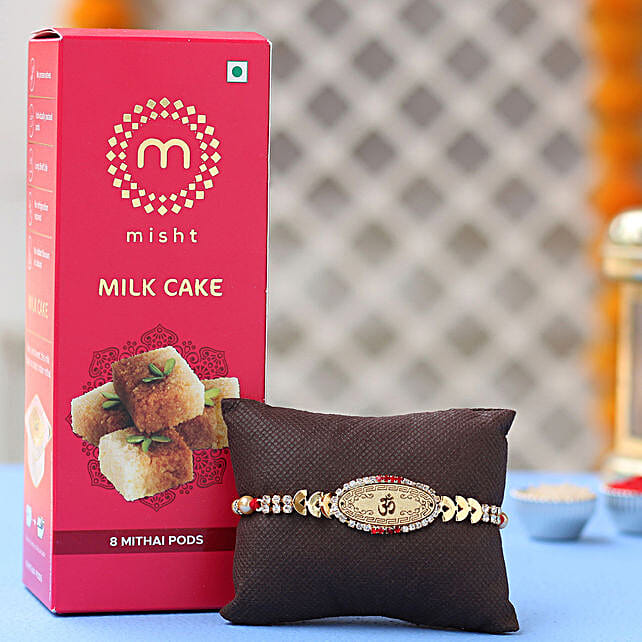 The gorgeous rakhi has a golden face metallic dial surrounded by glittering stones & engraved with Om symbol. It comes with delicious milk cake that will add sweetness to rakhi celebration and leave your brother wanting for more.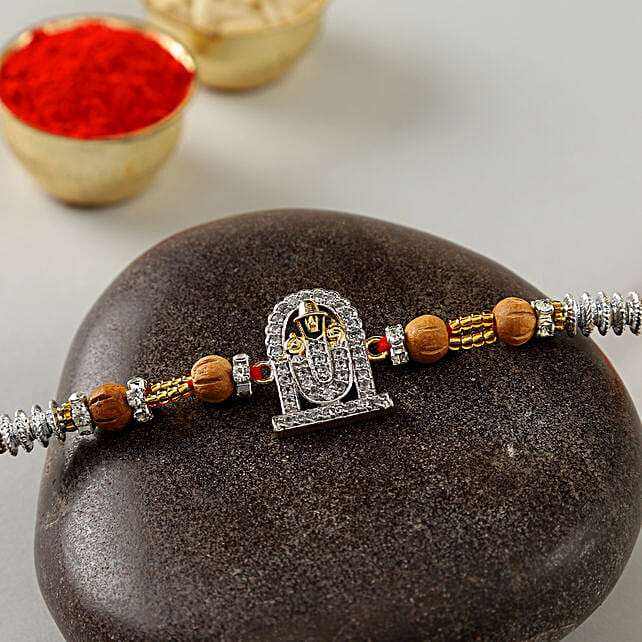 If your brother is a staunch believer of Balaji, then you should definitely get him this elegant rakhi for Raksha Bandhan celebration. Embellished with stones and beads, this rakhi will help convey your deepest and purest love for your brother.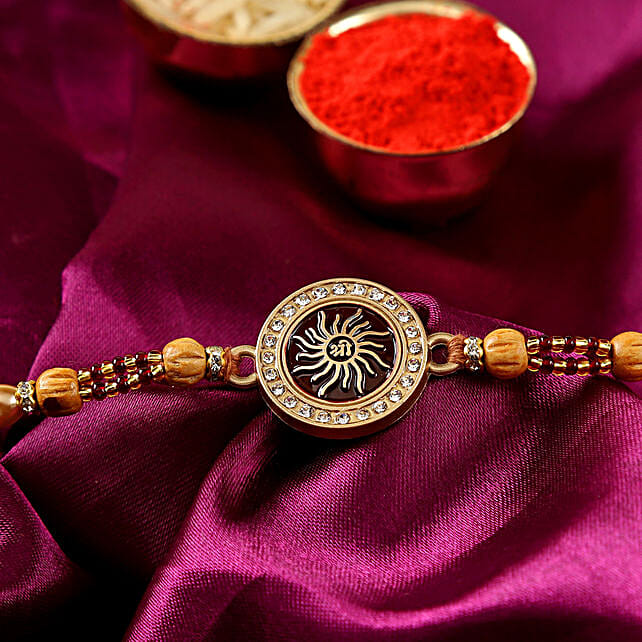 Add glory to Raksha Bandhan celebration with this simple yet elegant rakhi that has holy 'Shree' written on it. It will look absolutely perfect on your brother's wrist and bless him with happiness and prosperity in life.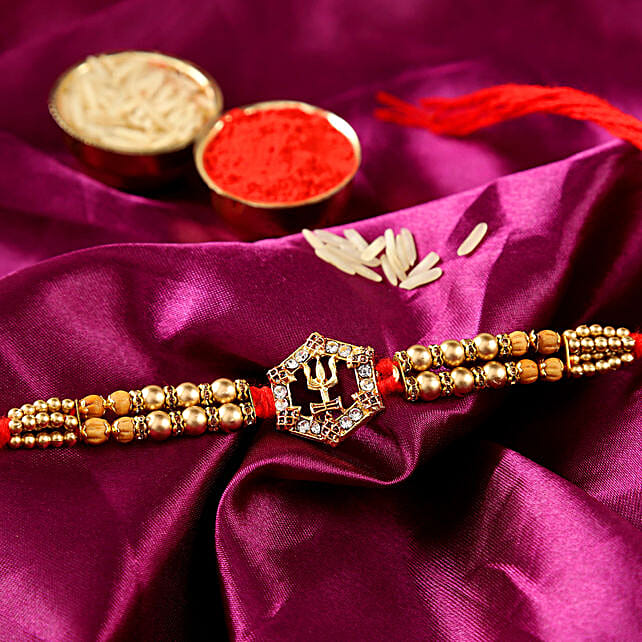 Featuring the magnificent Trishul, this stone studded rakhi will look brilliant on your brother's wrist. Designed in gold-tone, this divine rakhi oozes charm and elegance and looks unique in its own way.
Add a beautiful meaning to Raksha Bandhan celebration with these spiritual rakhis.