Finally! It's the festive season! Are you all busy sweeping the dust from all corners or making a list of Diwali gift ideas? While we can't help you with the former, leave the latter on us. We have curated the ultimate Diwali gift guide that has fantastic gift ideas for everyone, be it your father or maybe a friend. So, pick up a notebook and pen and just note down the ones that lure you!
Impressive Diwali Present Ideas for your Parents
Ayodhya Ram Mandir Model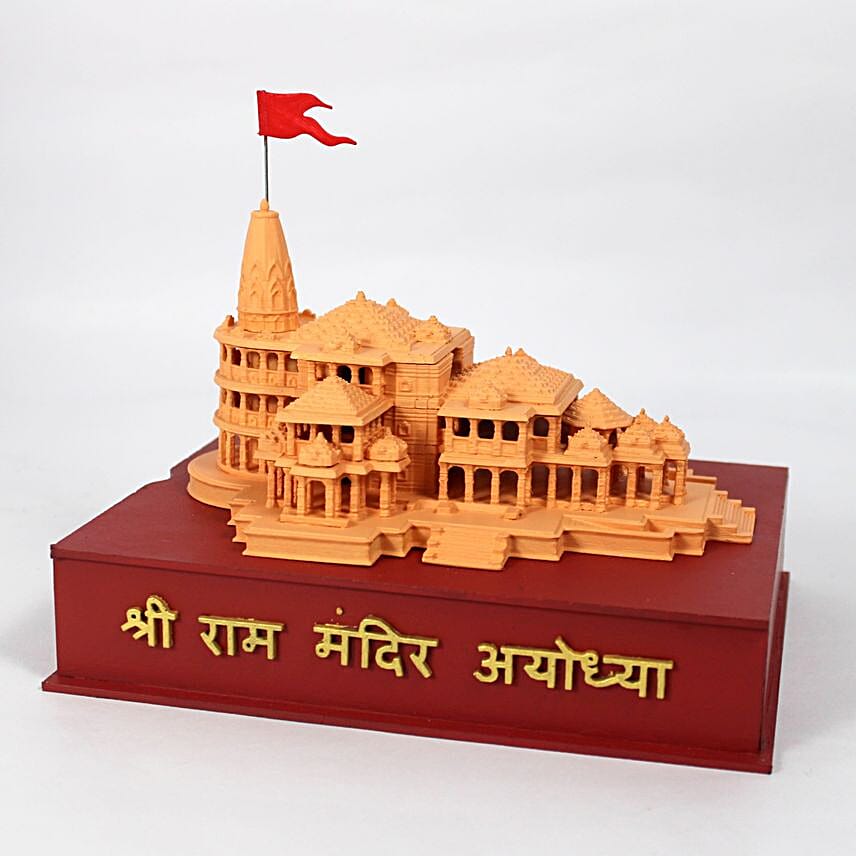 Get ready to leave your parents in awe by getting this Ayodhya Ram mandir model. Let them show off how 'sanskari' their child is!
Diwali Bliss Pink Floral Victorian Box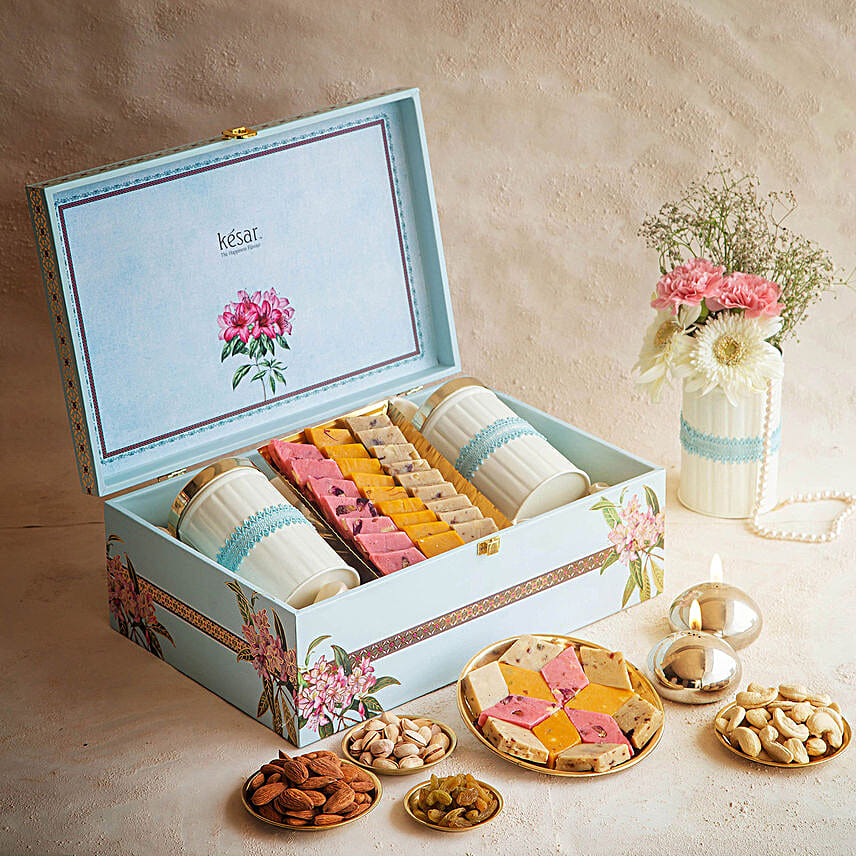 Who isn't fond of Kaju Katlis? All of us are, and so are our parents. This hamper has high-quality dry fruits and delicious Kaju Katlis in different flavours and will make for the best Diwali gifts for parents.
24 Carat Gold Plated Ram Darbar Pooja Box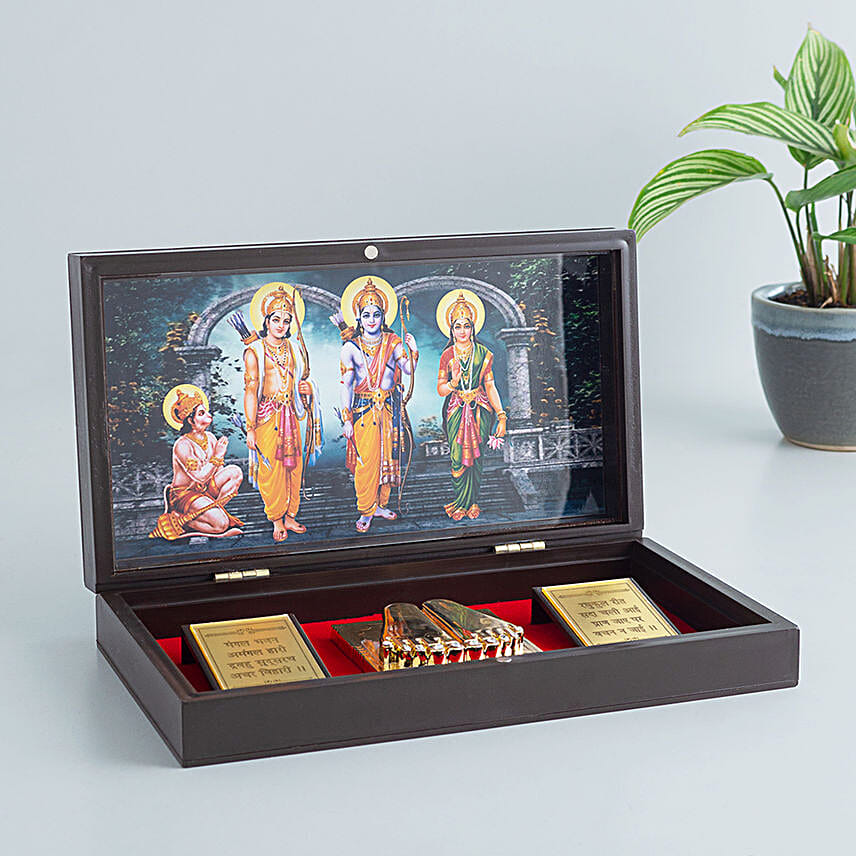 Whether you are looking for gift ideas for your parents or in-laws, you can choose this impressive box that consists of engraved artwork depicting a Ram Darbar. It also has two plaques with religious text and Gold toned feet.
Grand Indulgence Tea Hamper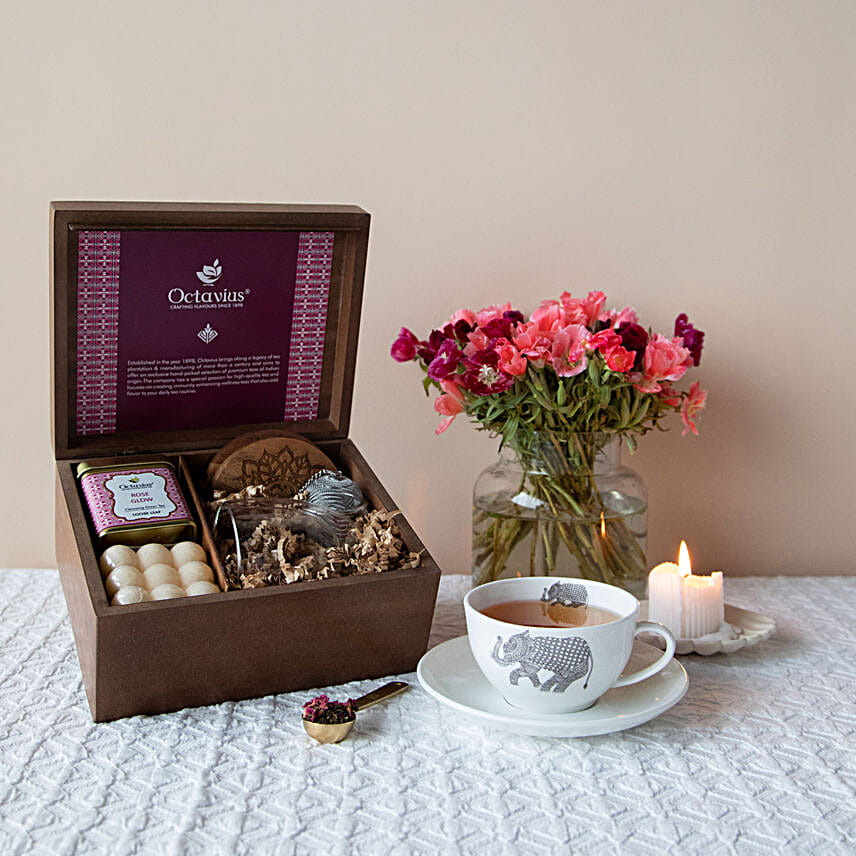 Surprise your parents with this hamper that has amazing teawares, a relaxing tea and a refreshing lavender bubble candle and get ready to earn brownie points!
Amazing Diwali Present Ideas for your Siblings
Happy Diwali Cracker Chocolates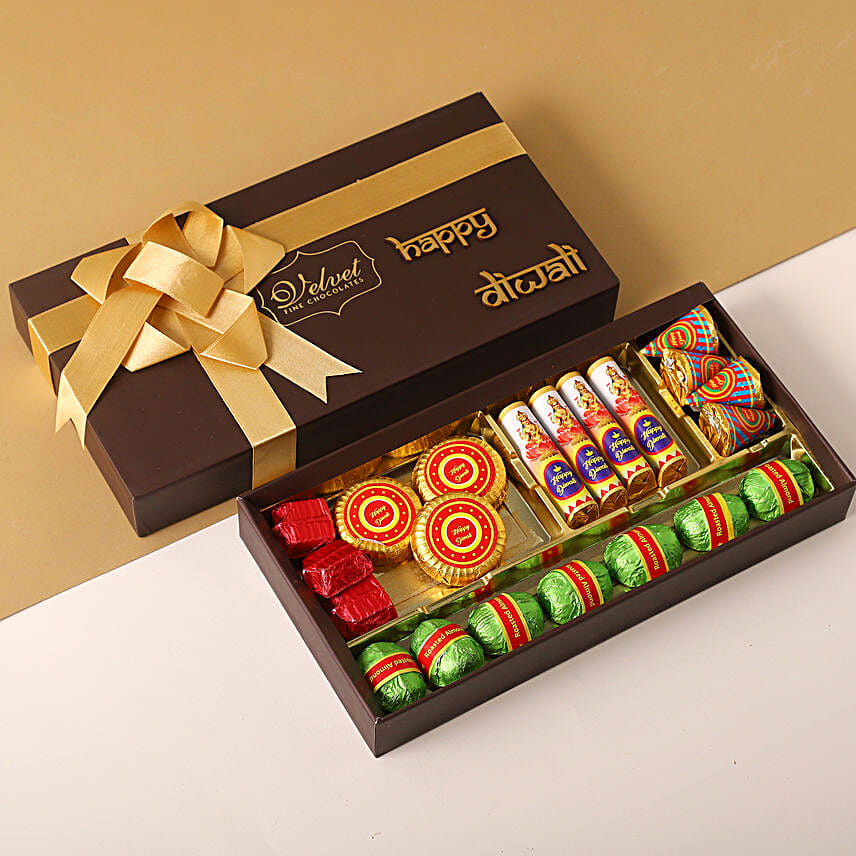 Are you looking for terrific gift ideas for siblings? If yes, then check out our fancy and delicious chocolate crackers as they will satiate all dessert lovers.
Personalised Diwali Greetings Gift Combo

The next Diwali gift item for your siblings is a blend of love and tradition. This combo has a beautiful Ganesha idol and a personalised bottle on which you can add the name of your brother or sister.
Wellness Tea & Bubble Candle Gift Hamper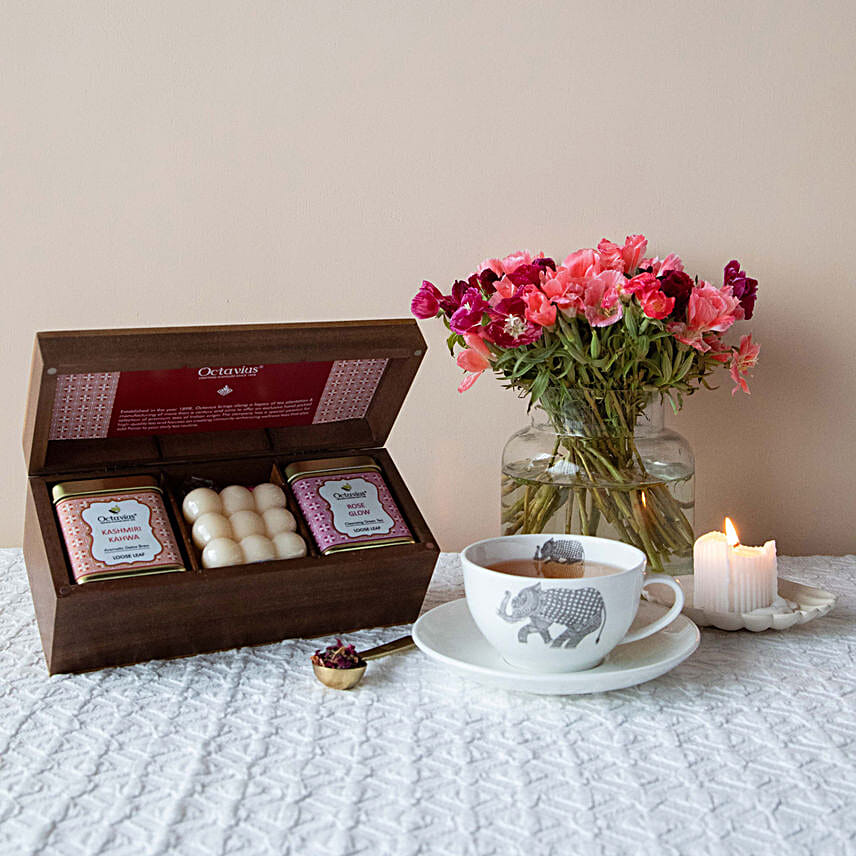 Is your sibling always under stress? This Diwali, calm their senses by surprising them with a wellness tea hamper that also has a soothing candle.
Fascinating Diwali Present Ideas for your Significant Other
Love Birds Tea N Mugs Matchbox Hamper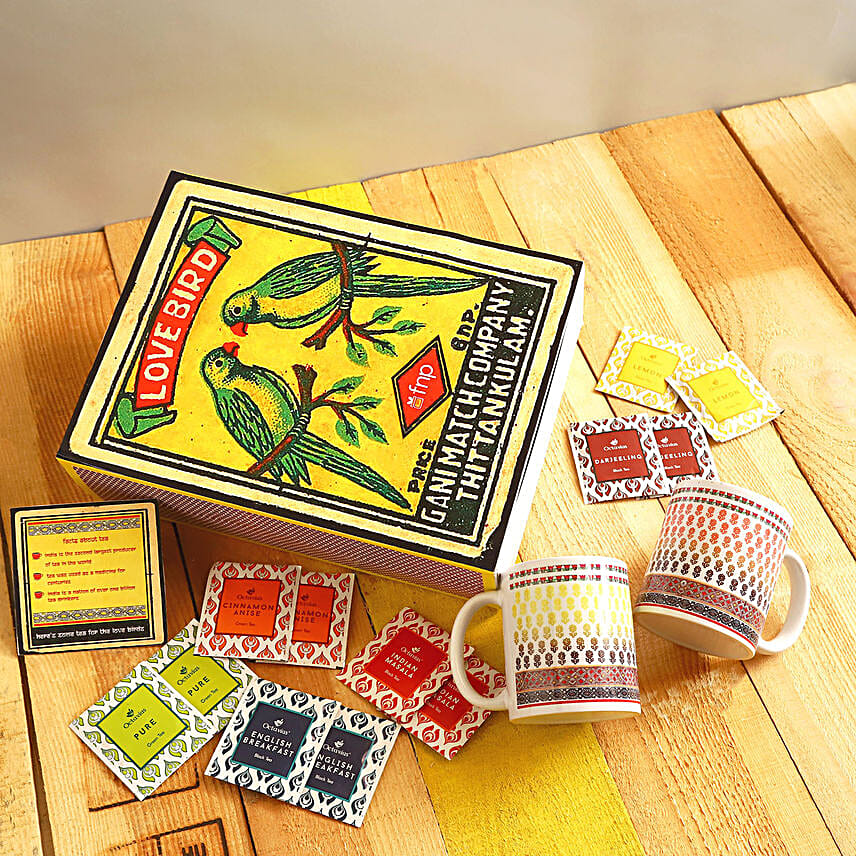 Make Diwali memorable for your partner by getting this cute hamper. It consists of tea bags and two-printed white mugs that are packed in Love Birds print matchbox packet.
All Black Personalised Gift Set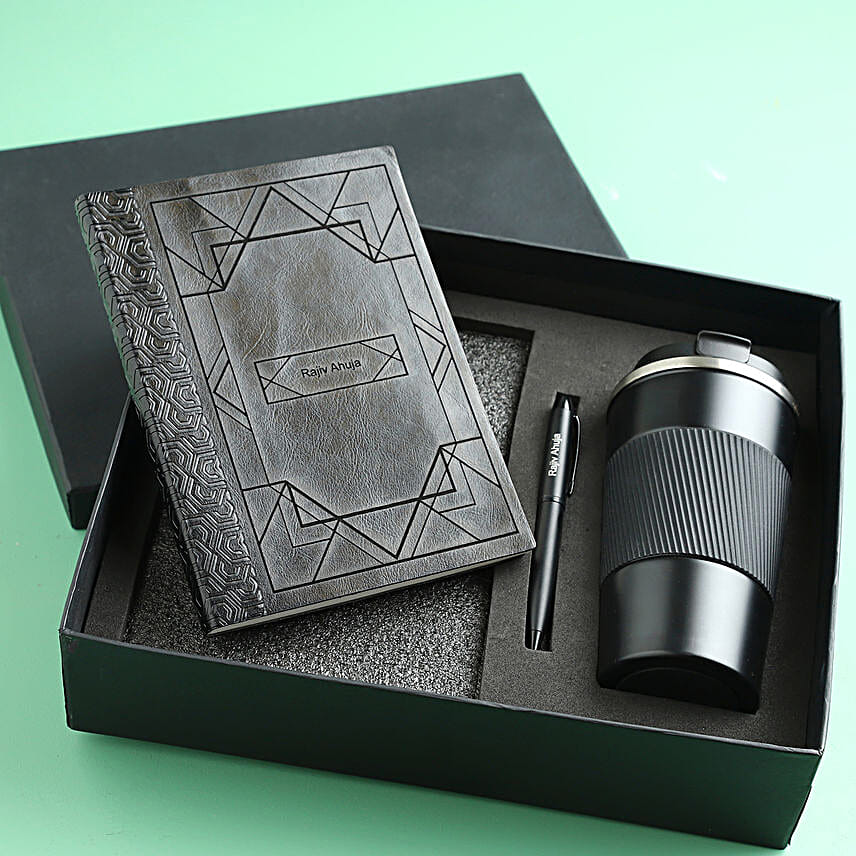 Amaze your boyfriend or husband by getting this elegant personalised gift set that has an appealing black tumbler and a diary.
Click here to buy
Kimirica Nothing But Love Diwali Luxury Potli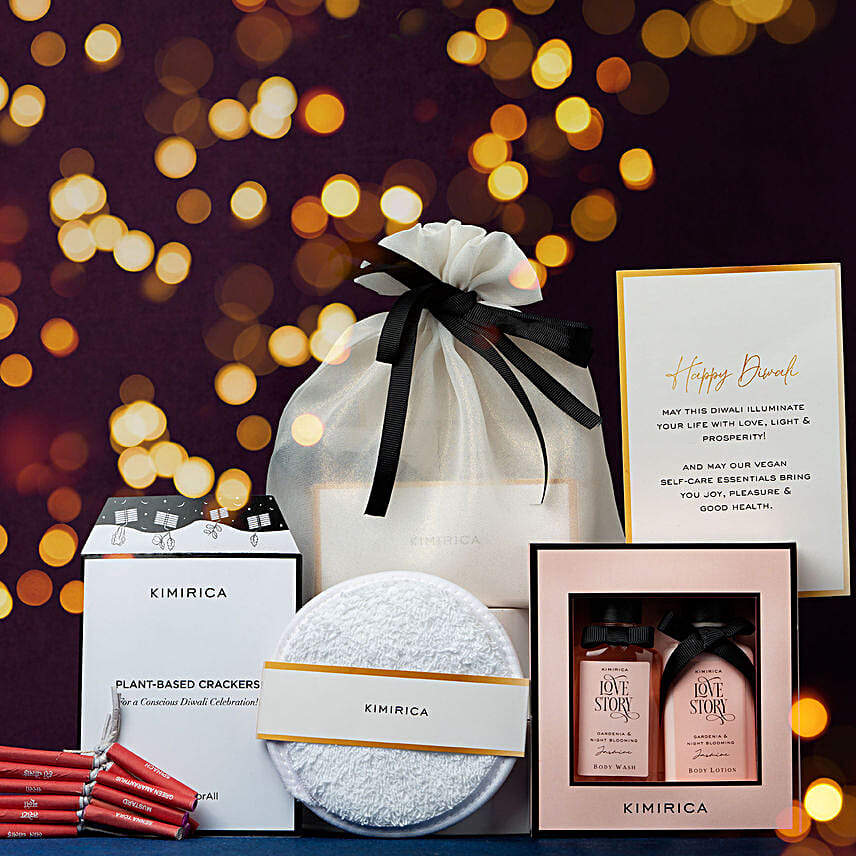 Pamper your wife or girlfriend by getting a luxury hamper that has Seeds Crackers, Love Story Bath Duo, Diwali Card, and a loofah. All these are packed in a reusable luxury potli and will make your present stand out.
Roses N Exclusive Treats Hamper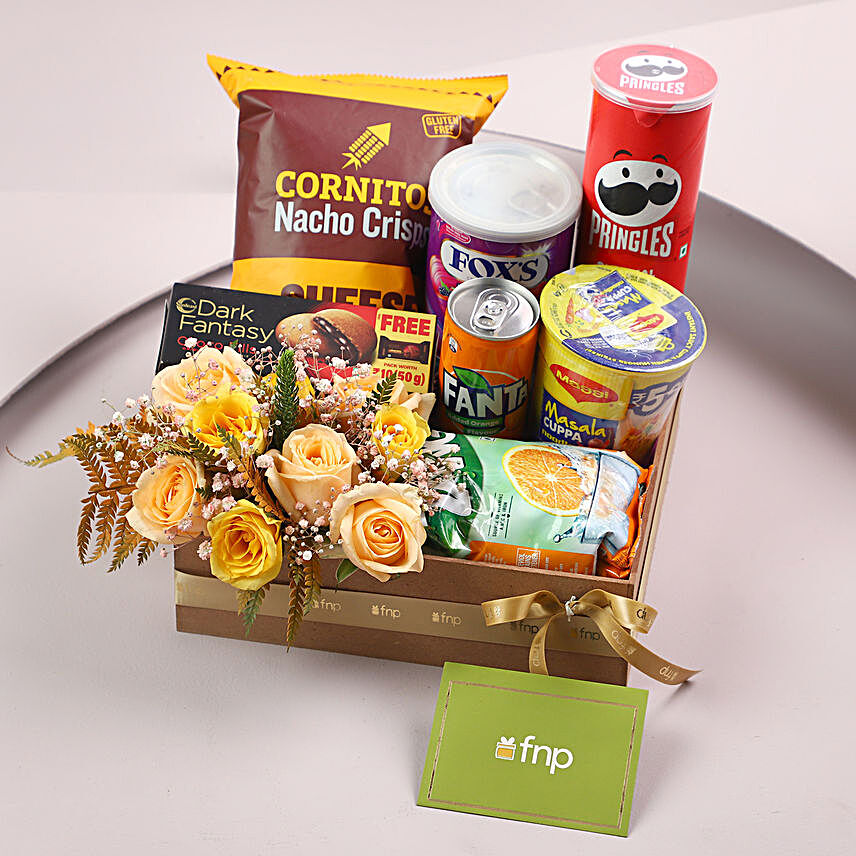 The last Diwali gift ideas for your partner will take them on cloud 9. This hamper has roses, and mouth-watering delights like Maggi, fox candies, tang, cookies and a lot of other delights.
Terrific Diwali Present Ideas for your Friends
Foodcloud DIY Barbeque Tandoori Kit With Grill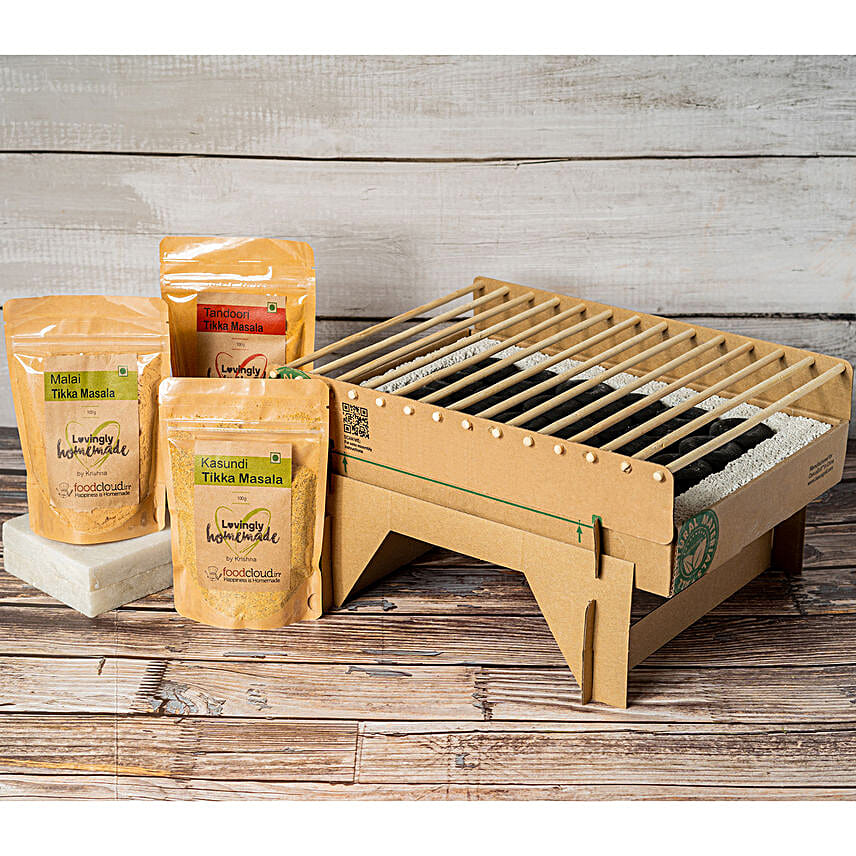 Is your friend hosting a Diwali party? If it is a nod, then become the best gift giver by purchasing our DIY Barbeque Tandoori kit. Make the party a big bash while everyone appreciates your gift-giving skills.
Omay Foods Mixed Delights Diwali Gift Box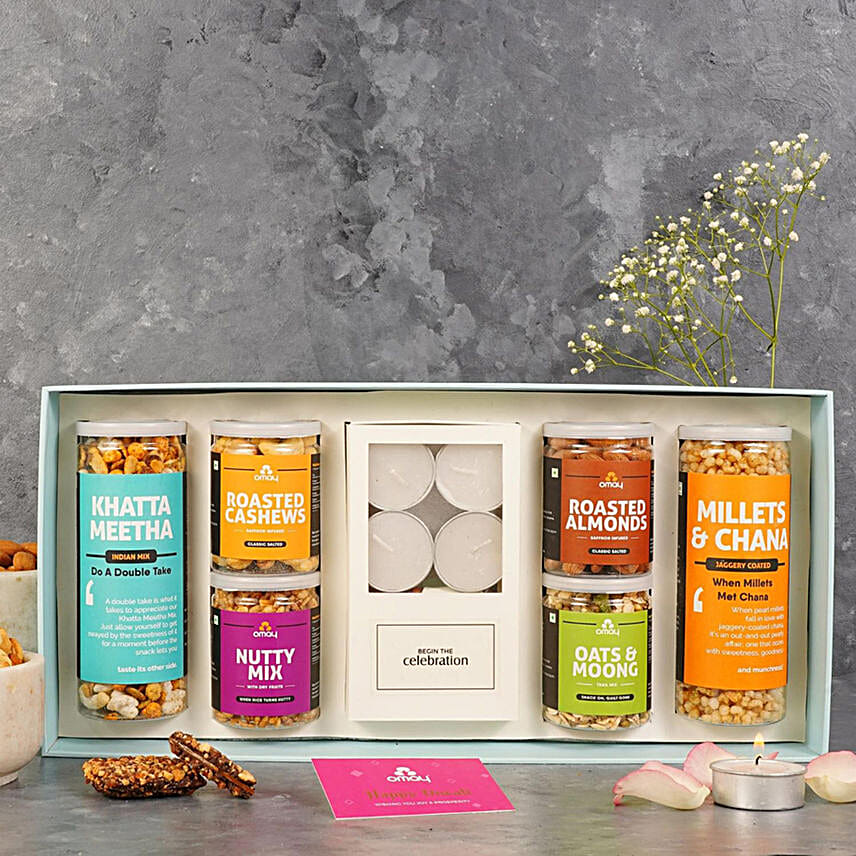 All of us have that one friend who is always on diet. Hence, get this healthy gift box for them as it contains Roasted Cashews Saffron Infused, Oats & Moong Trail Mix, Nutty Mix with Dry Fruits, Millet & Jaggery Coated Chana and more.
Sea Green Reed Diffuser Kit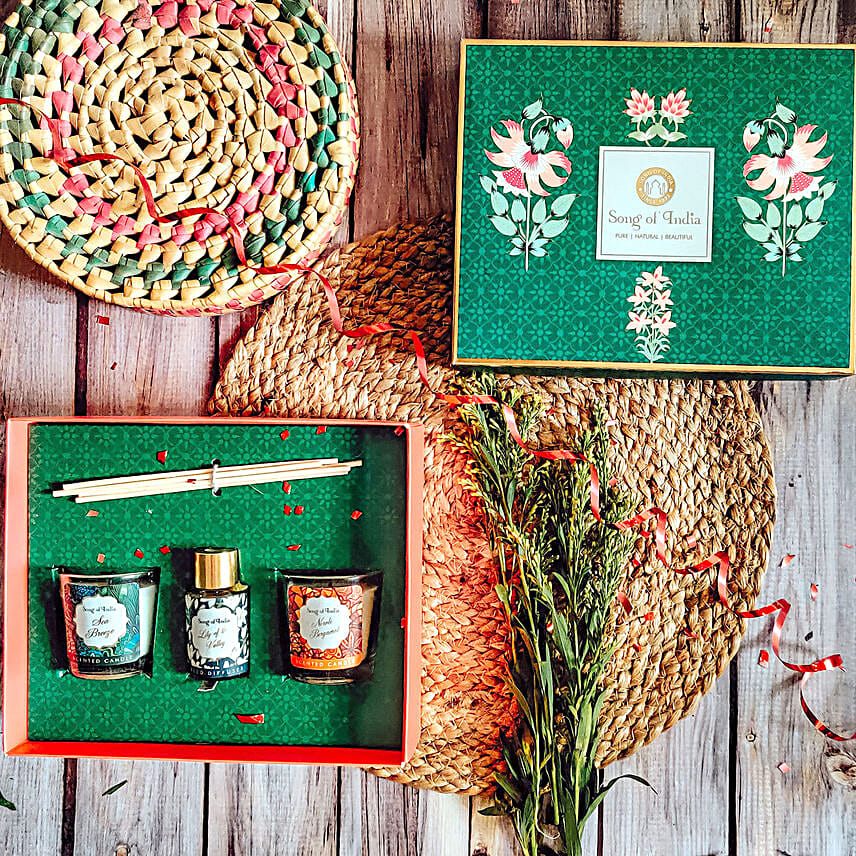 The next Diwali gift item is for those who are into meditation or are fond of aromantic diffusers. This sea green reed diffuser kit will make for the best present for your spiritual friend.
Chokola Regalia Chocolate Box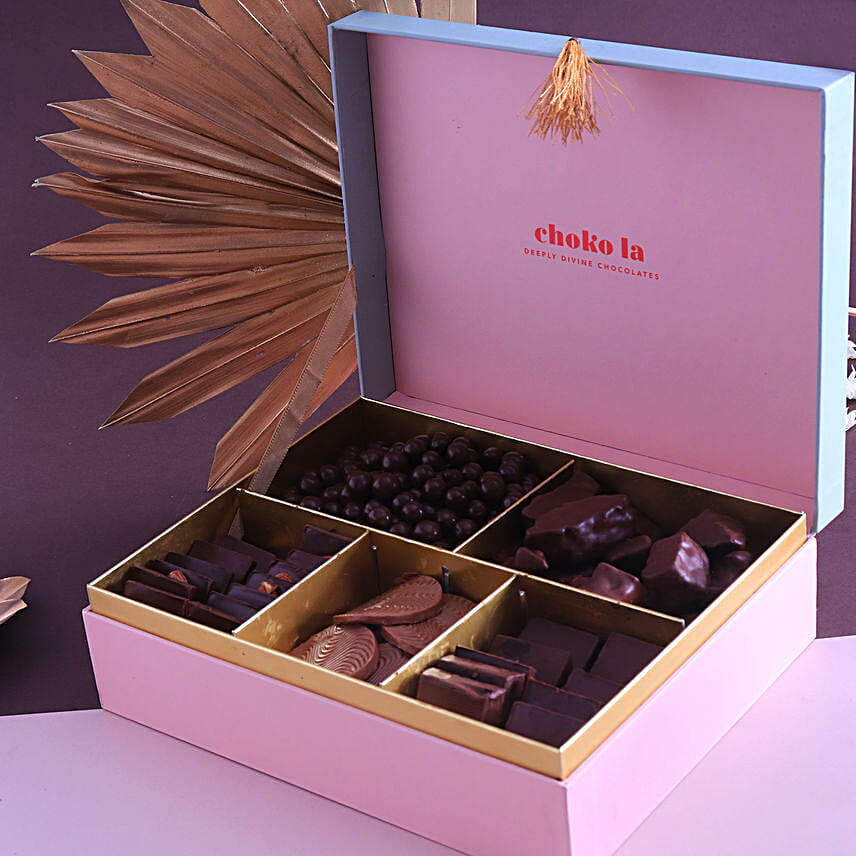 Coat the day with sweetness by getting a chocolate box for your pal. Your friends will surely smother you with hugs after seeing this massive box of chocolates.
Adorable Diwali Present Ideas for your Kids
Unicorn Tattooed Soft Toy Assorted Color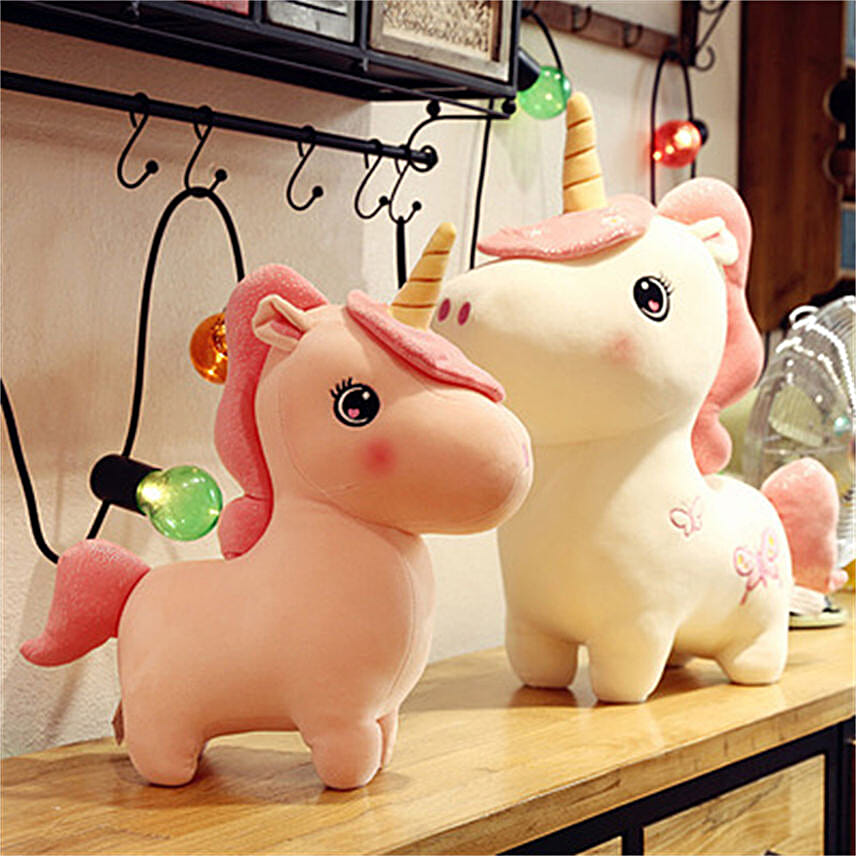 How can you forget about your little munchkins? Make them super happy by getting an adorable unicorn soft toy and make their Diwali memorable!
Ferrero Rocher Chocolates & Cute Teddy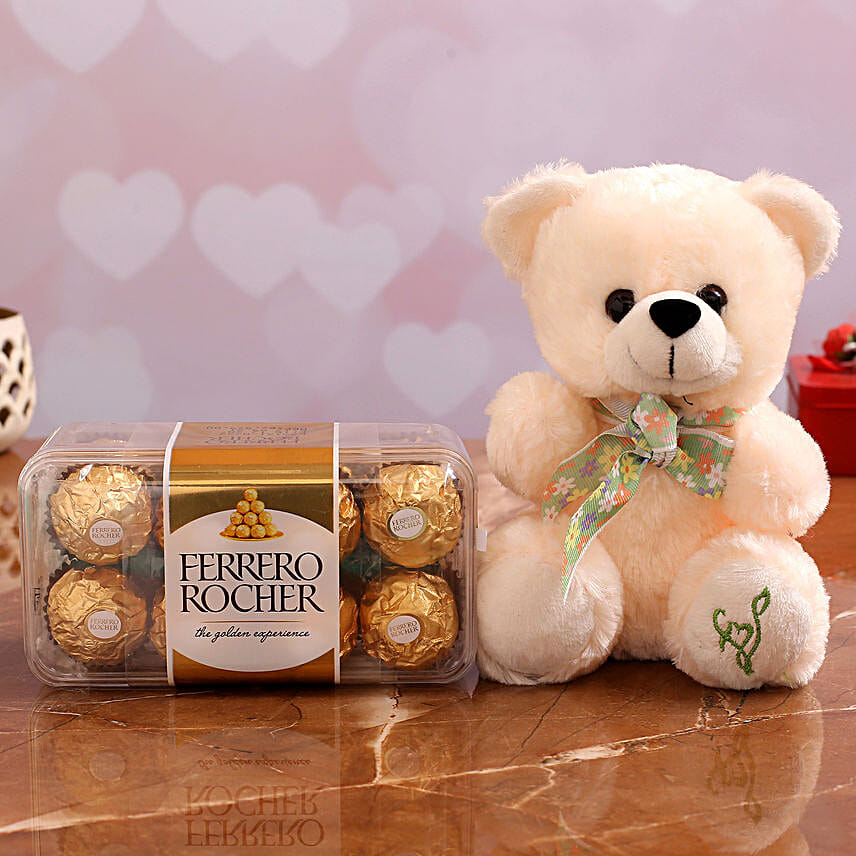 The perfect blend of sweetness and cuteness, this combo is for your child who adores soft toys and chocolates!
Diwali Cracker Confections


Our Diwali cracker chocolates will make for one of the best Diwali gift ideas for your kid who is in school or college. It will leave them dazzled for sure.
Pop It Ludo Board Game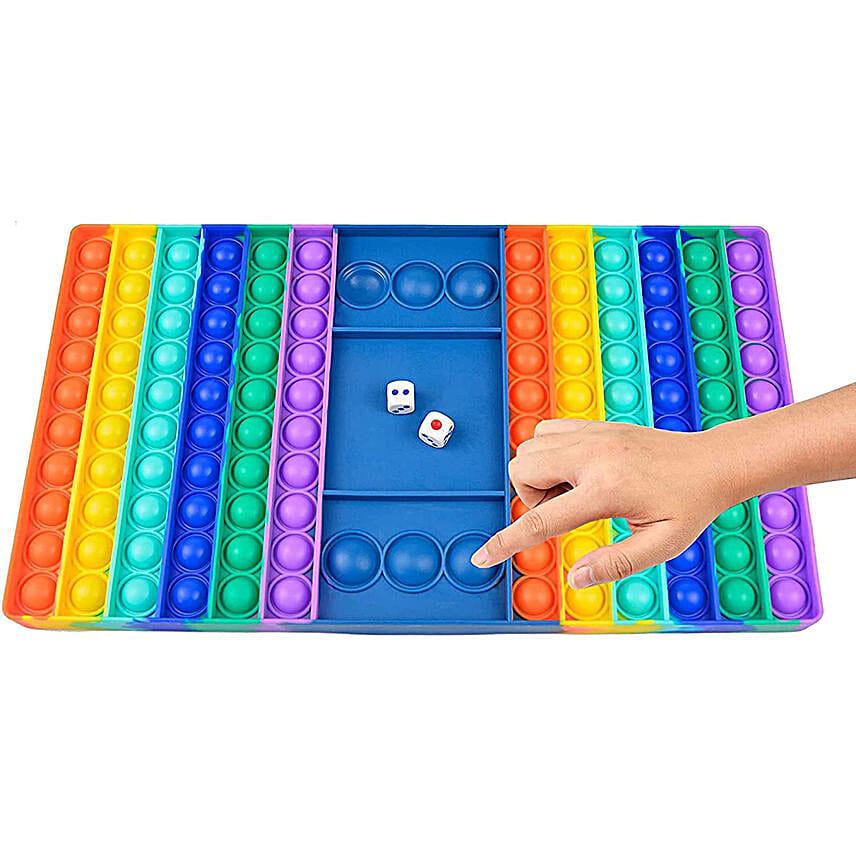 Get ready for a fun-packed Diwali eve. Get your hands on this ludo game and surprise your kids with it on Diwali.