Have you ever wondered why a gorgeous bunch of flowers is the most common gift choice? It is pretty simple. The vibrant colours and the pleasant fragrance appeals to our senses and fills us with extreme happiness. To enhance their look and feel, you can pick the ones that are placed in beautiful vases. Our flower specialists have created a splendid collection of mesmerising flower vase arrangements for every occasion that you will fall in love with! Take a look!
Roses in Fishbowl with Iron Stand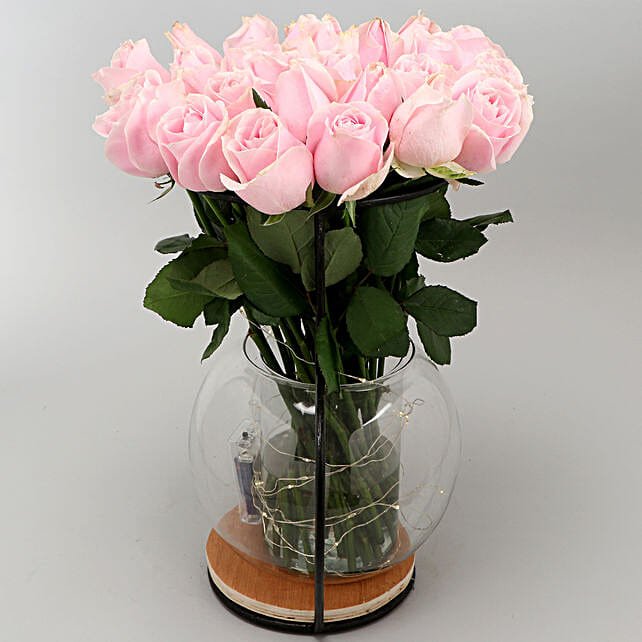 Stunning roses placed in a fishbowl vase that has fairy lights is something that will leave the receiver in awe for sure.
White Tube Roses in Cylindrical Vase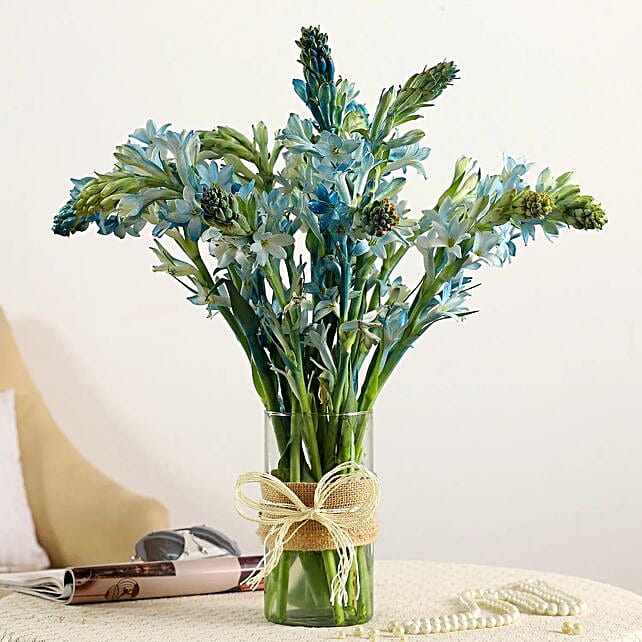 A scintillating bunch of White Tuberoses in an elegant vase is perfect for that empty tabletop beside your bed.
Blissful Orange Lilies in Fishbowl Vase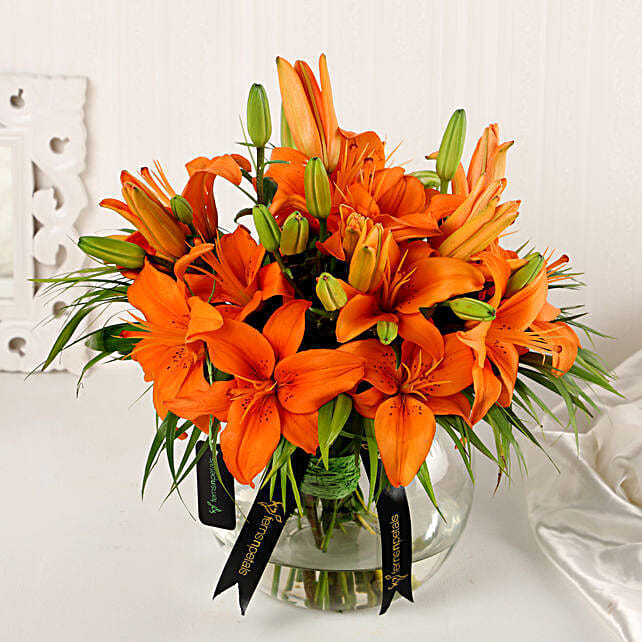 Orange lilies symbolise pride and confidence and when they are placed in a fishbowl vase they will make for a beautiful gift for your fam bam!
Roses & Carnations Glass Vase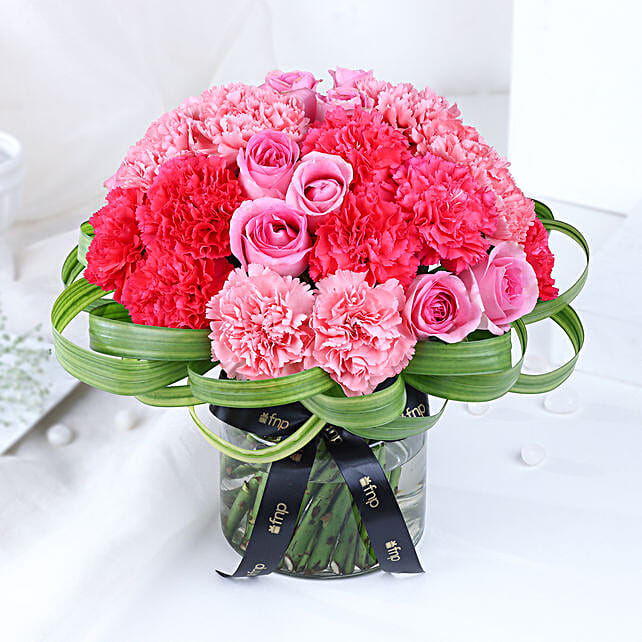 A pretty vase arrangement of roses and carnations will express all your love for your beloved!
White Flowers in Green Jar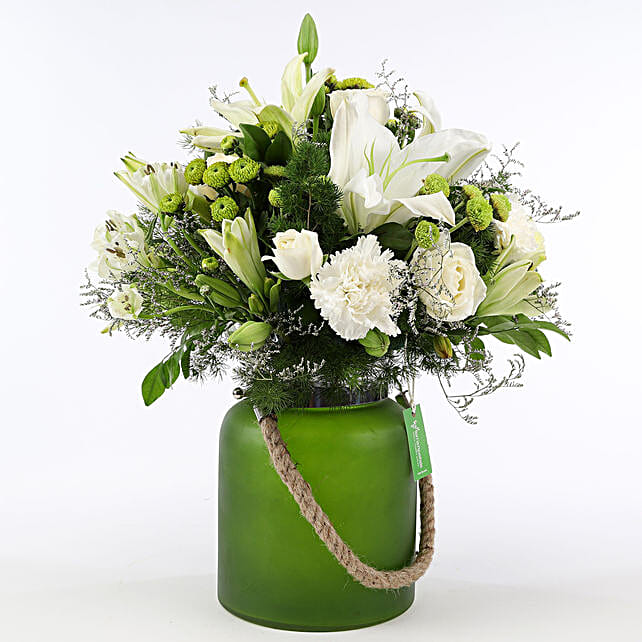 A green jar compliments the white flowers and is a treat for the eyes.
Pink Gypsophila in Blue Vase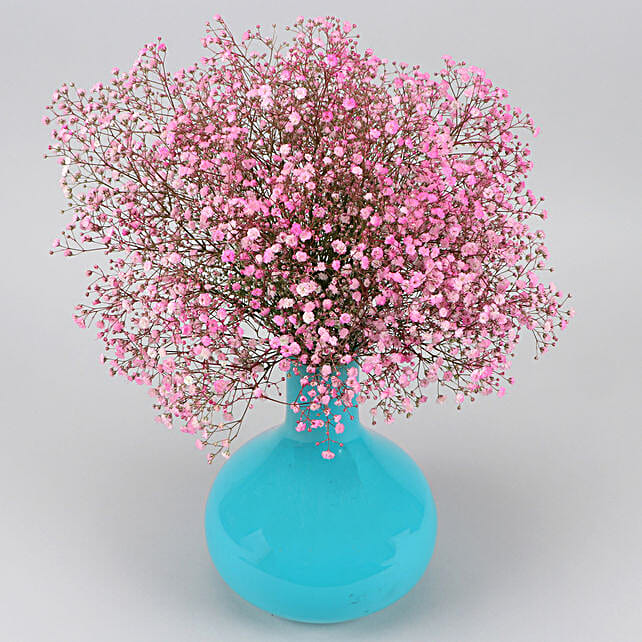 Pink Gypsophila flowers look heavenly in a sky blue vase and leave impress anyone who receives it as a gift.
These strikingly beautiful flower vase arrangements for every occasion will make your gift stand out. If they have cast a spell on you, then you can bring them home and brighten up your home decor!