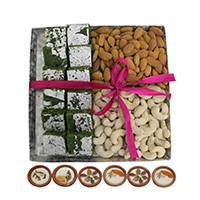 Bihu is a festival celebrated in Assam. It is of great importance to the Assamese people, they celebrate it with a lot of energy and enthusiasm. There are several forms of the bihu festival, some denote the upcoming of spring and some denote the New Year. Every festival holds importance and means a lot to the people. Bihu is known for its dance and the varied folk songs. It has beautiful songs and wonderful dances performed in the songs. People dress up beautifully and wear new nice clothes that day. They greet their relatives and do pujas to please the gods.
People have a wonderful time, they greet their friends and family and this is another occasion when you can let out your feelings and spread smiles. You can gift your loved ones some beautiful flowers or sweets which would not only make them happy but also enhance your relation. Ferns N Petals is the store from where you can get a wide variety of gift articles, flowers, sweets and much more. All you need to do is visit the nearest store of Ferns N Petals and place your order. You can even visit the website www.fernsnpetals.com and place your order; it will be delivered to the given address in no time. . Not only can others but you surprise your own children, wife, parents etc. on this bihu. This is the one day when you can express your feelings to your loved ones and make them know that you care.
Its festive time and all festivals are special, they mean something and we should respect every festival and try to make it worth. Festivals are meant to bring happiness in one's life and when they are accompanied with wonderful gifts and articles, the charm increases even more. Everyone be it big or small, rich or poor, adore being gifted something from someone whom they love. So why not do something for our loved ones, why not make them smile! Bihu denotes the spread of love, togetherness and unity, so why not take this festival to whole new level by giving exiting gifts and great surprises. . It's on these special days when we actually take out time from our busy lives and express ourselves to our friends and show them how much we care and love them. So why wait, when we can do so much with so little efforts!
So hurry and don't miss this amazing chance to make someone feel special.