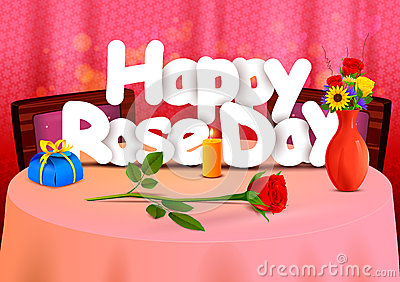 Valentine fever is starting to grip the people of all age groups and everybody is waiting eagerly for this special day. However, this day of love does not come alone but arrives with a number of other special dates. The Valentine week of love starts from the 7th February, 2019 and ends with the Valentine day on 14th February, 2019.
The first day of the Valentine week is Rose day which is celebrated on the 7th February of every year. It is not just a day which is meant for love birds only, you can even give roses to your friends, best friends or a close family member. Different colors of roses are associated with different meanings and emotions, so choose the best pick for yourself. For more information about meanings of different rose colors and unique ideas for Rose Day celebration, check out this informative blog.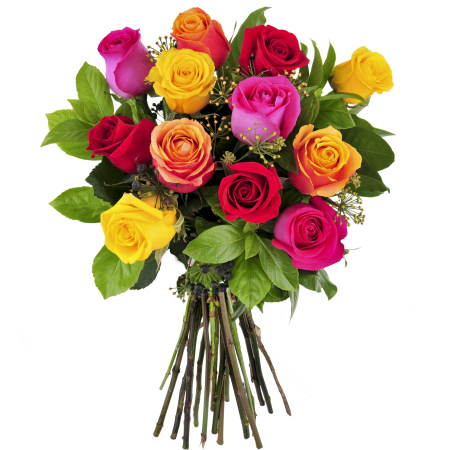 Red roses for sincerity, love and respect- If you are committed to a girl/boy in love and want to express your strong emotions for him/her, you need to present red roses in an interesting arrangement or bouquet. The best way to convey deep feelings to that someone special is to gift 12 red roses which expresses "I love you" emotions in an amazing manner.
Pink roses for grace and gentility- If you think that your special one is so cute and adorable, why not send him/her pink roses on this Rose Day? They are really cute and are available in wide range of variations for you. These Pink roses convey the various emotions such as admiration, grace, joy and gratitude. If you really like a person or a friend of yours, you can gift him/her pink roses that says "I like you" from any physical florist store or an online flower, gifts and cakes shop like Ferns N Petals.
Yellow roses for friendship and joy- Friendship is the one of the most beautiful relationship in this human world and yellow roses conveys the same in a charming manner. These yellow color roses elicits warm sunny feelings and freedom which is the base of a strong relationship.
White roses for spirituality, love and purity- When you want to convey the feelings like truth, purity and innocence, just pick up the white roses for your loved ones. White flowers conveys the beginning of a new phase of life and this is the prime reason of Catholic wedding brides carrying the bunch of white roses on their path to the aisle during their wedding ceremony.
Lavender roses for love at first sight- The roses of this color are extraordinary in color and appeal. They signifies enchantment and the wonderful gesture of love at first. With these flowers, you can express the sense of regal majesty and is helpful in conveying fascination.
Orange roses for passionate, desire, fascination- The orange roses evokes feelings such as enthusiasm, passion and desire. The color of this flower reminds about blossoms and energy in a relationship. Gift your loved ones orange roses when you have intense emotions like desire, passion and fervor.
Green roses for life, abundant growth and cheerfulness- The green roses are the perfect symbol of a fresh start of new life. They represent the feelings such as harmony, growth, fertility, peace and tranquility.
As, you are now familiar with the meanings of various color roses, it is time for you to celebrate this Rose Day in a unique manner.
Here are the few valuable tips mentioned below for the Rose Day celebrations.
Buy a heart-shaped rose bouquet- It is easy to win the heart of your special ones by gifting her a lovely rose shaped bouquet on this Rose Day. You can easily buy a red, pink, yellow, blue or any other color heart shaped rose bouquet from the nearest florist store. In case, you don't have time to find the one, you can easily order the same from an online gifting store such as Ferns N Petals.
Make your love priceless by gifting a golden rose- You know your love is priceless, so why not express the same to her? Yes, now it is possible to gift a golden rose to your soul mate to make her realize the true worth of your relationship. You can easily beat the monotony by buying a golden rose from any online gift store for your loved ones on this Rose Day. If you are not in love with the golden color, you can even try out the silver rose for your Valentine.
Offer her a sound sleep with rose shaped cushion- Everybody loves a sound sleep and cushions play an important role in the same. You need to select the right cushion with right softness, size and design that can offer the perfect sleep to your love partner. It will be really cool if you can gift a rose shaped cushion to her on this occasion of Rose Day which can both help her get a sound sleep and also act as a trendy gift collection.
Pamper with a delicious rose shaped chocolate- Yummy chocolates are loved by men, women, old and children alike due to their sweet irresistible taste. If you want this Rose Day to be really sweet and exciting for your loved ones, go for gifting delicious chocolates without any second thought. You can easily find the rose shaped yummy chocolate cupcakes, chocolate bars, chocolate candies or chocolate sweets from a nearby bakery or gift store to add sparks to your Rose Day celebrations.
Shower her with goodies gift hamper or basket- If you want to include a punch to your celebrations on this Rose Day, it is important to offer a goodies bag, hamper or basket consisting of chocolates, personal care items and other such stuff to your beloved. You can either buy rose day flowers and gifts or an exciting gift hamper from online gifts store or can create a personalized gift hamper by handpicking the required items one by one for your special loves.
Buy a combination of amazing rose collection with a fantastic dress- Women do love getting gifts or presents and it is not a hidden fact anymore. In case you want this Rose Day to be special for her, it will be an ideal choice to gift your special ones a pretty dress with lovely bouquet of roses for a never ending experience. You can even ask her to wear that special dress if you are planning an outdoor lunch, dinner or movie together on the occasion of this Rose Day.
Through this blog, we have explored the significance of various color roses and learnt wonderful cool tips to make this Rose Day celebration an exciting affair for your loved ones. This is really an amazing effort to break monotony into your usual celebrations of Rose Day and add a much needed fresh start to this occasion.
Author: Arun Raghav