They say you are in love when you can't sleep as reality is finally better than your dreams. But we say, when you are with your beloved and can hold her and sleep is way much better! Humans were made to love and to be loved. Our soulmates are the ones who keep us grounded and make reality feel so much better. Cuddling up, preparing favourite delicacies for each other, celebrating achievements and making new memories full of love and laughter are a few but essential things that become the highlights of our lives. To celebrate togetherness and this eternal kinda love, all you need to do to surprise your bae on the upcoming anniversary. Rekindle the love with romantic anniversary flowers and go all mushy in planning an unforgettable evening for your beloved!
6 Gorgeous Anniversary Flower Arrangements
Here is an alluring list of handpicked romantic anniversary flowers that sweep the special person in your life off their feet! Take a look!
Pink Asiatic Lilies Box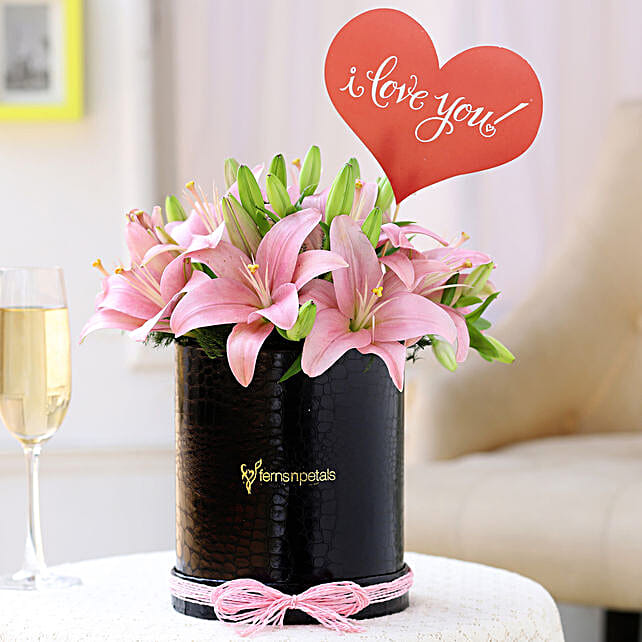 Pink Asiatic Lilies are a symbol of love and admiration. Show your beloved that she is highly admired and loved. These beautiful flowers will make for a romantic gift for the person who is not a fan of the traditional roses!
Red Roses with a Heartfelt Message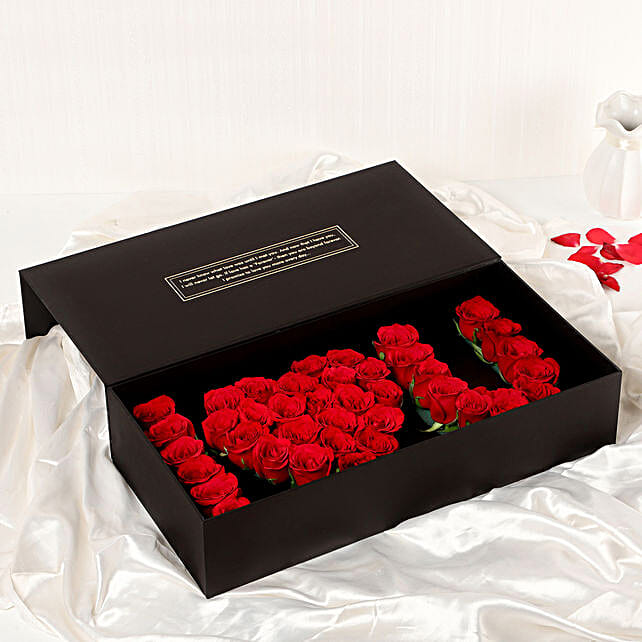 Roses are undeniably the most appropriate gift for an anniversary. Say that you love her in style, by gifting her red roses arranged in such a way that conveys your message of love!
Personalised Flower Arrangement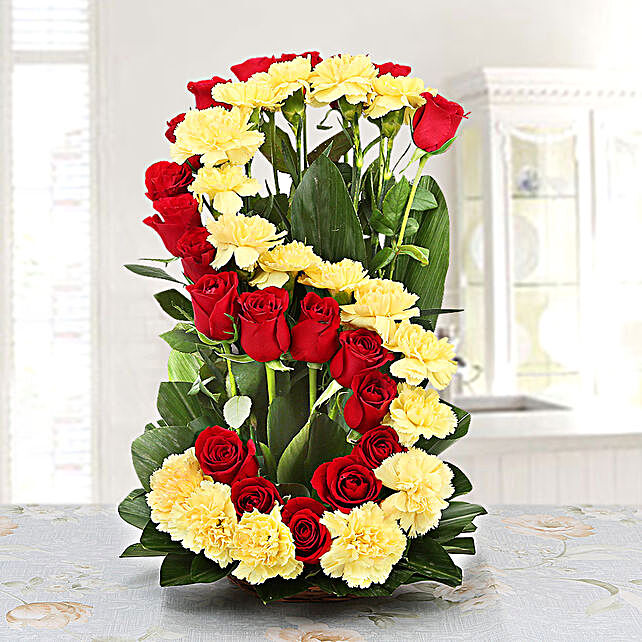 A gift straight from the heart always has a personal touch. Pick the personalised flower arrangements that are in the shape of the letter of his/her name and make it extra special. From roses to carnations, this flower arrangement has it all!
White Oriental Lilies in Fish Bowl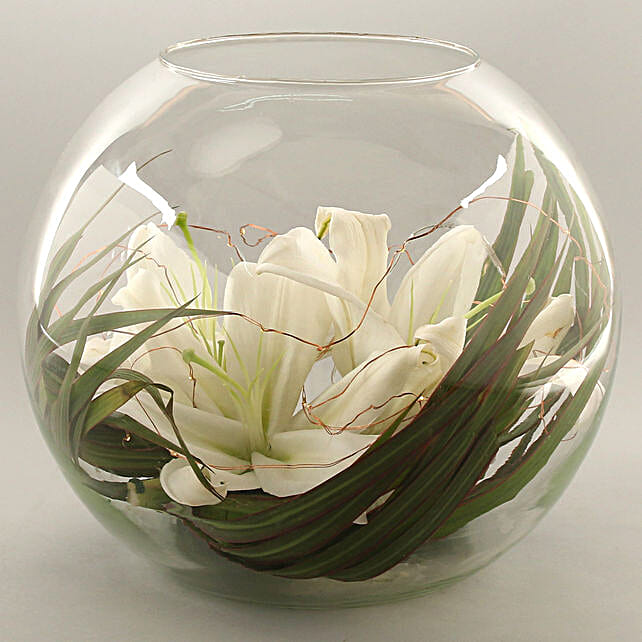 Love is innocenT. To express your feelings on your anniversary, you must pamper your partner with unique gifts. Riveting White Oriental Lilies placed in an adorable fishbowl with rice lights adding elegance to it makes for a thoughtful and romantic gift. Symbolizing peace and innocence, white oriental lilies are an impressive gift for your bae for sure!
365 Red Roses in A Basket
Are you celebrating your first anniversary? A captivating basket full of 365 roses dedicated to each day of your bond of marriage makes for a scintillating gift. A basket full of red roses will enhance the whole vibe of your surprise and blow her mind away!
Falling Roses Arrangement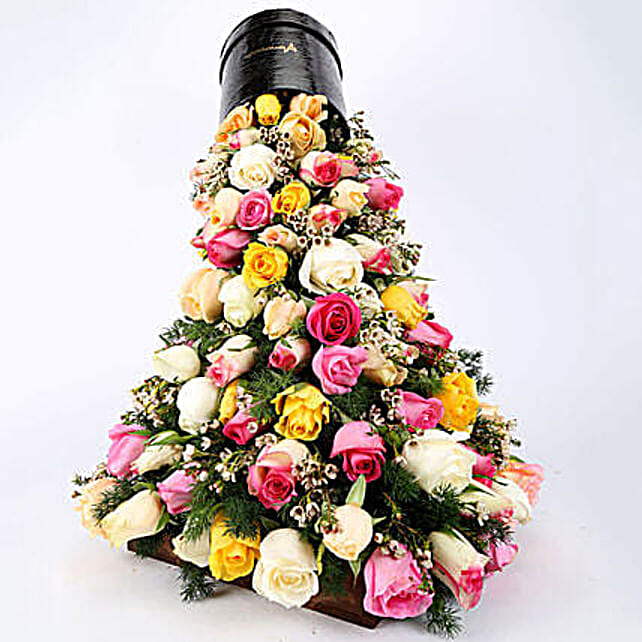 To make you jump off your feet, we kept the best one for the last. Express your love with this astonishing falling roses arrangement. Tell your wife/husband that you fall more in love with her each day!
Rekindle the love with romantic anniversary flowers mentioned above, and get ready to capture the jaw-dropping reaction of your soulmate. Love is the main ingredient of a successful marriage or relationship and on this anniversary, express all your feelings with these extremely beautiful anniversary flowers!