Raksha Bandhan, the cherished festival that celebrates the bond between siblings, is right around the corner. It's that time of the year when sisters search for the perfect rakhi gifts for brothers that embody their distinct personalities and interests. So, being a sister if you're tired of the typical tie or wallet, why not explore some unconventional yet heartfelt gift options that mirror your brother's passions? Here is a guide to selecting rakhi gifts that truly resonate with your brother's individuality.
For the Fashion Lover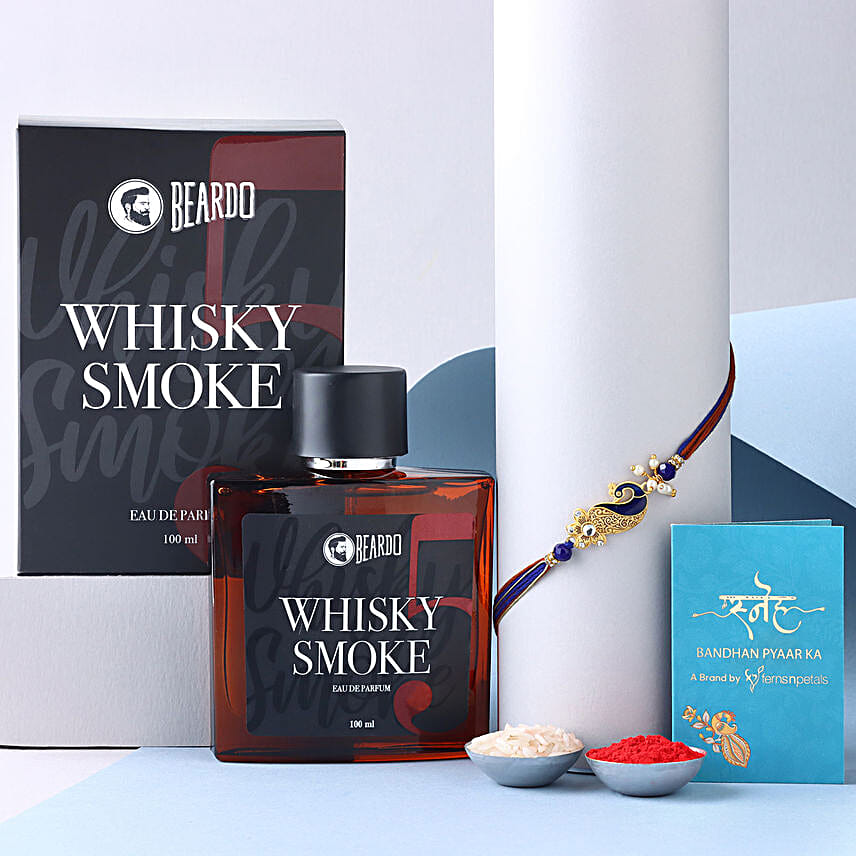 Is your brother always ahead of the fashion curve and you are looking for rakhi gifts for fashion lovers? If yes then this peacock rakhi adorned with intricate designs could be the perfect symbol of his flair. Paired with a Beardo men's perfume, this classic blend of scents will complement his sophisticated taste in fashion. This gift will not only make him smell great but also add a touch of elegance to his fashion-forward persona.
For the Plant Lover Brother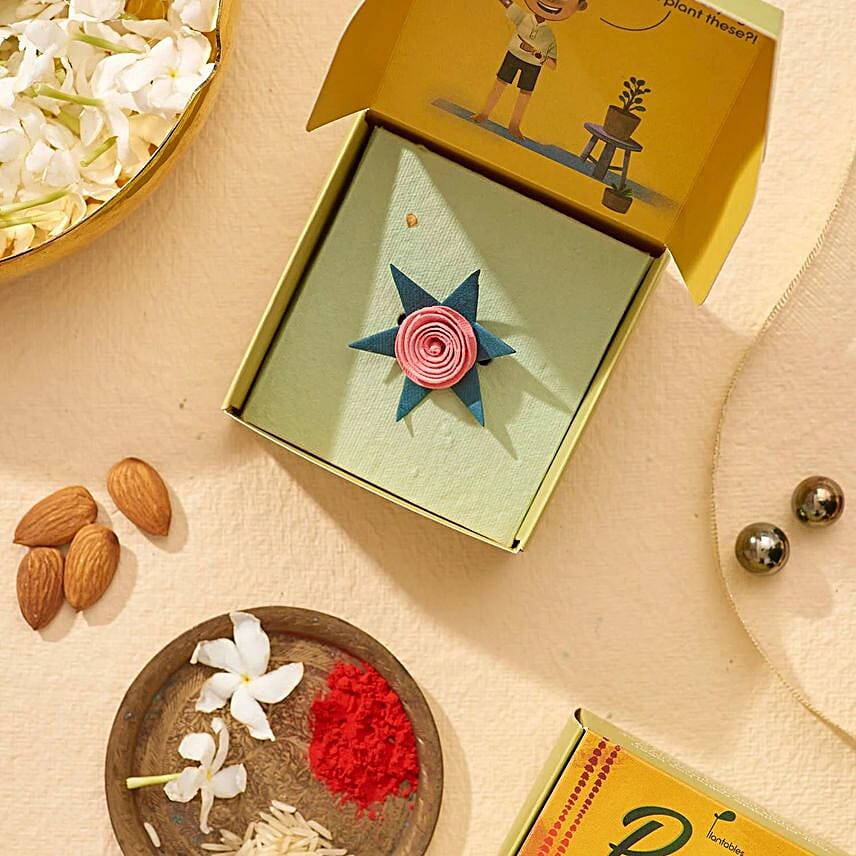 If your brother's heart belongs to nature, delight him with a plantable rakhi. This eco-friendly option allows him to plant the rakhi and watch it bloom into a beautiful plant, symbolising the growth of your bond. This is surely one of the best rakhi gifts for plant lovers.
For the Travel Enthusiast Brother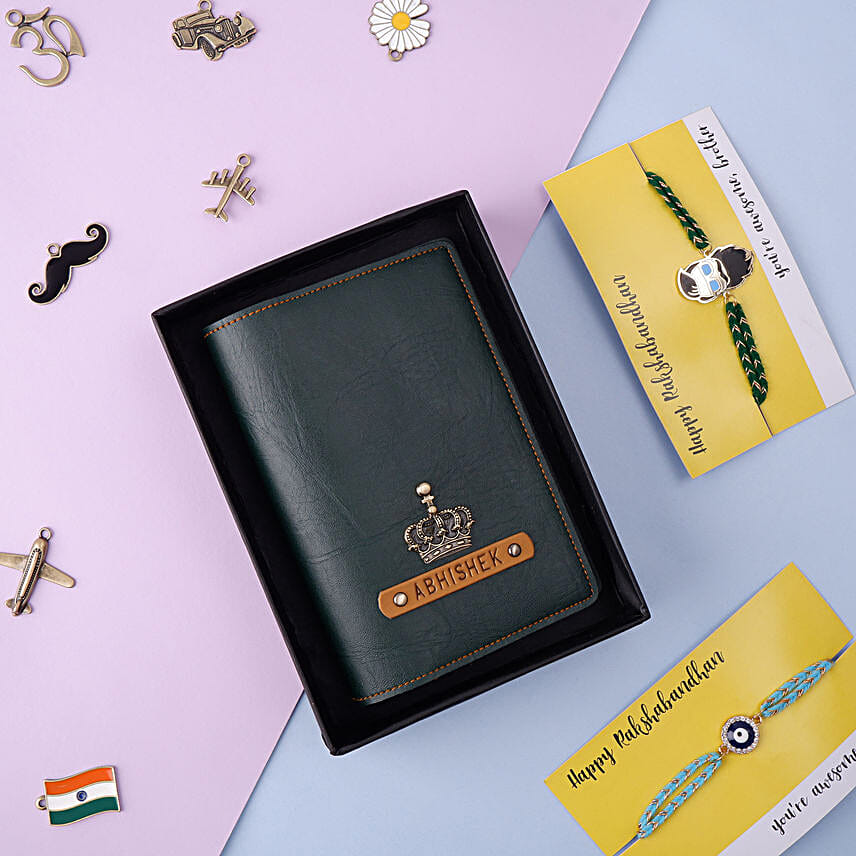 For the brother who's always dreaming of his next adventure, a personalised passport cover makes a thoughtful gift. Emboss his initials or name, and remind him of your bond every time he sets off on a new journey. This one of the practical rakhi gifts for travel lovers will fuel their wanderlust and serve as a constant reminder of your unwavering connection.
For the Foodie Brother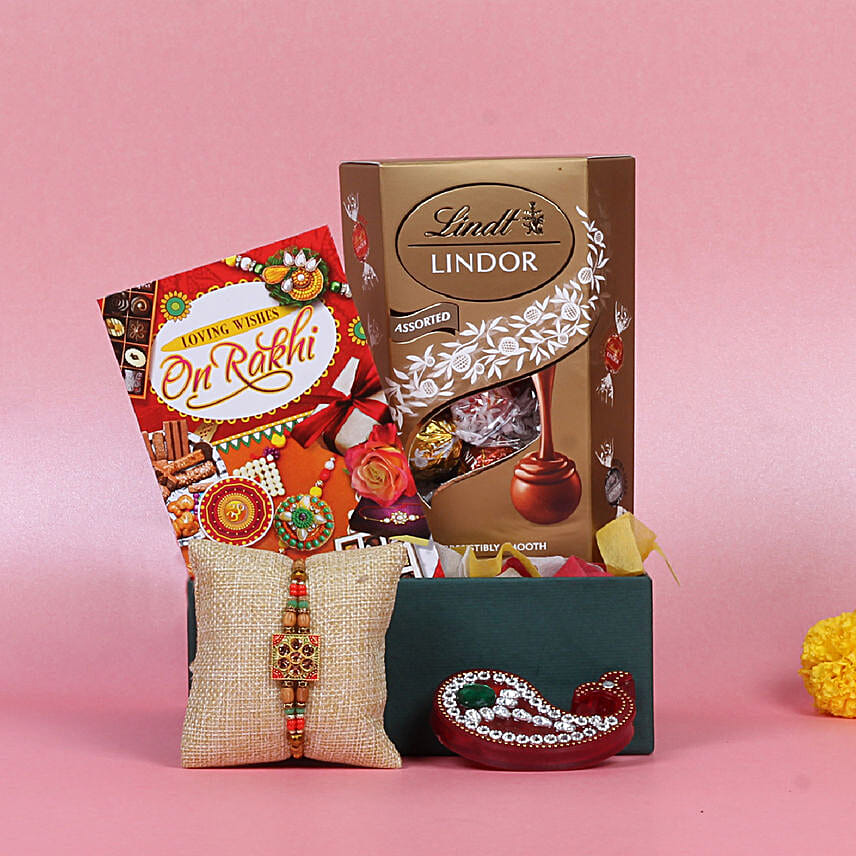 Explore all the Rakhi gifts for foodies and choose something like this selection of delectable chocolates. Add a heartfelt greeting card expressing your affectionate wishes, and you have a winning combination that will satisfy your brother's taste buds and touch his heart.
For the Stylish Brother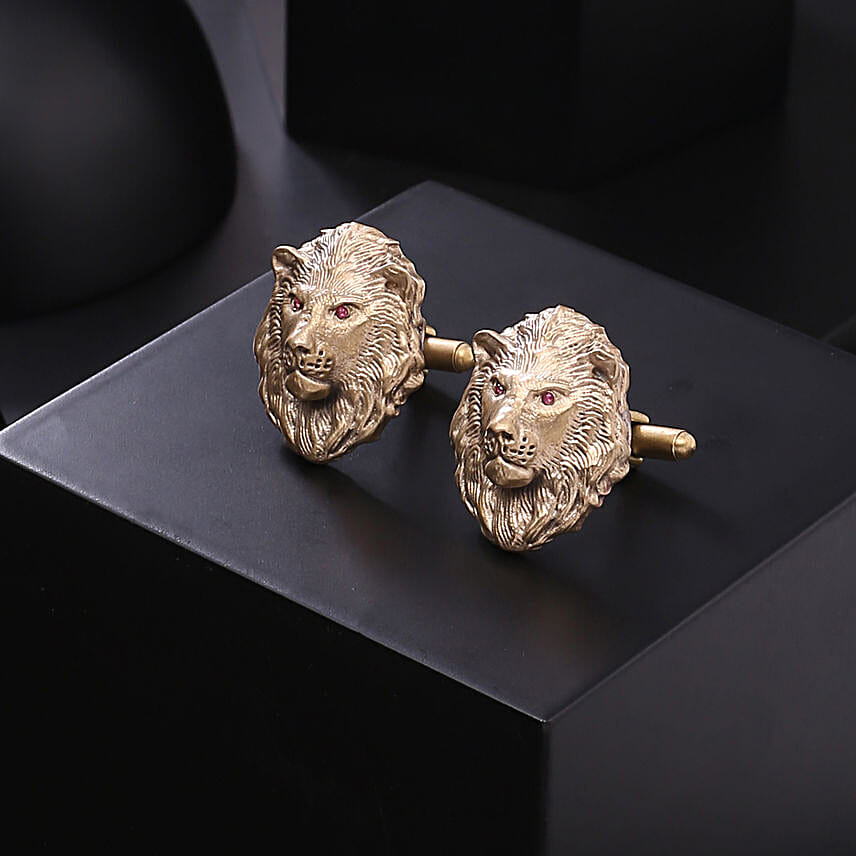 If your brother's style is as sharp as his wit, surprise him with regal lion cufflinks. Symbolising strength and confidence, these cufflinks will resonate with his charismatic personality. Every time he dresses up, these accessories will remind him of your admiration for his impeccable sense of style.
For the Spiritually Inclined Brother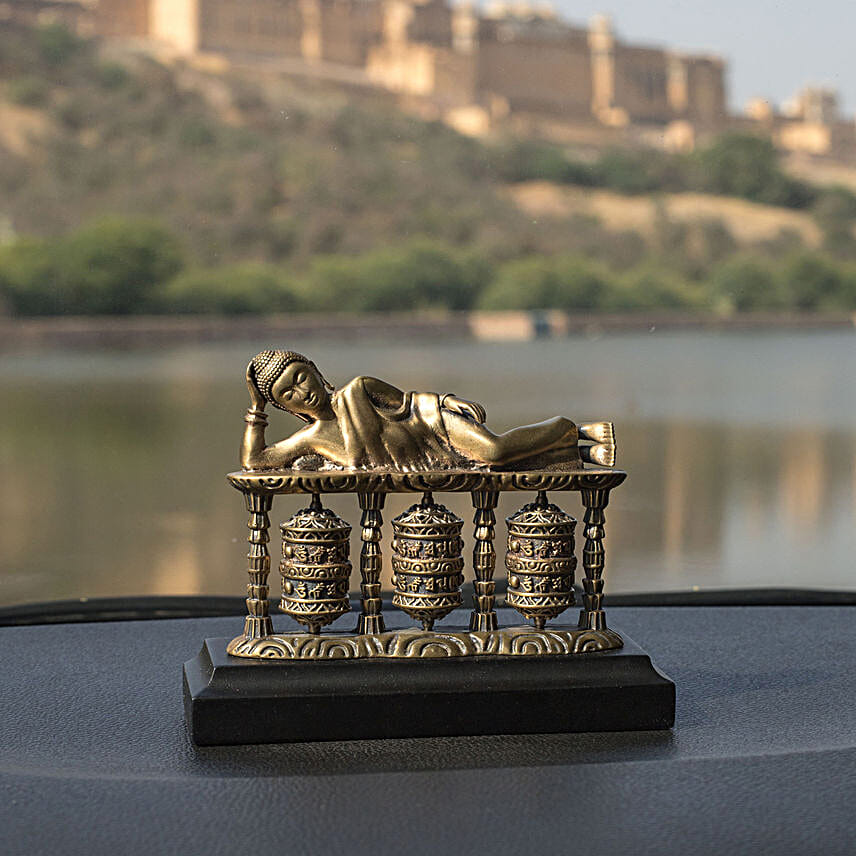 For the brother who seeks solace in spirituality, this Buddha car decor piece can be a serene and meaningful gift. Whether he's on a road trip or a daily commute, this figurine will serve as a source of tranquillity and reflection. Furthermore, order a rakhi online and pair it with this amazing rakhi gift for a perfect combo.
This Raksha Bandhan, move beyond conventional gifts and truly celebrate your brother's uniqueness. Each of these carefully selected gifts reflects a specific aspect of his personality, showing him how much you understand and appreciate him. So, let your gift be a reflection of the beautiful relationship you share with your brother– diverse, meaningful, and ever-lasting. Happy Raksha Bandhan!