Diwali is that time of the year when people jazz up their homes with beautiful décor elements. We present a collection of handmade gift ideas that will change your interiors and transform it into a welcoming space. 
You can gift these handmade decor items to your loved ones to help them light up their home on Diwali and make it stand out.
Mushroom-shaped Glass Lamp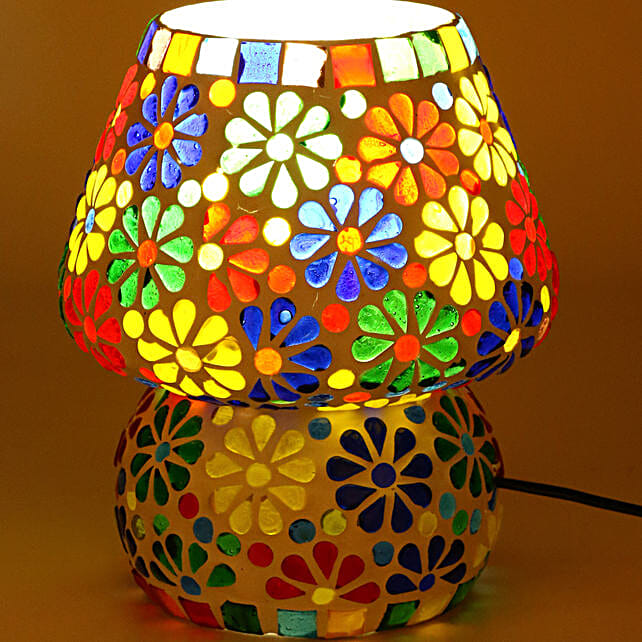 An ideal showpiece exhibiting vibrant colours makes a beautiful gift for Diwali. The light reflecting from the mosaic design of the lamp will add some rustic flavour to the home. 
Iron Ganesha T-Light Candle Stand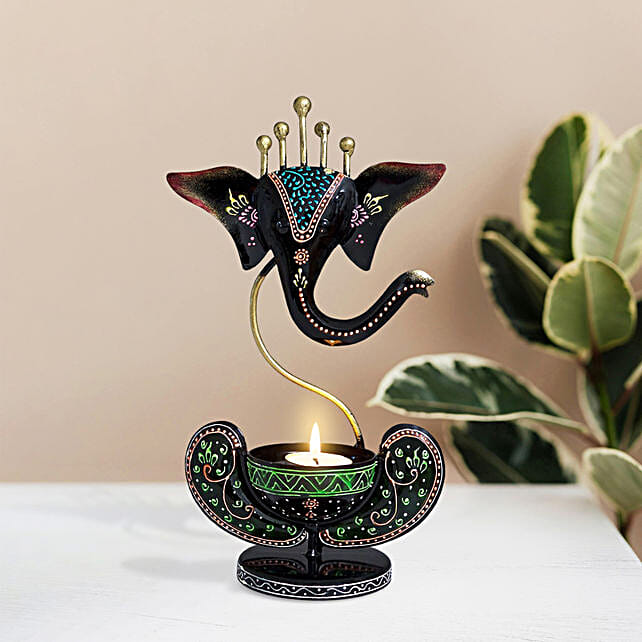 This multicolour iron Ganesha T-light candle stand is an elegant piece of art. It is suitable for both indoor and outdoor usage. The beautiful t-light stand is sure to light up any space and bring in joyful and positive vibes.
Neel Devi Pattachitra Wall Clock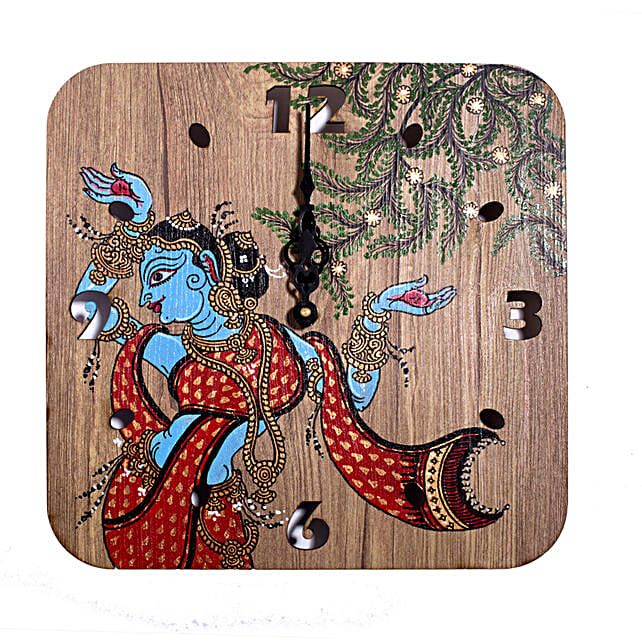 This artistic wall clock is sure to grab your attention and make you wonder about its concept and beauty. It is painted by a trained Pattachitra artist that makes it more authentic. It will make a thoughtful Diwali gift for your dear ones and add ethnic look to their interiors.
Black 3 Rings Dreamcatcher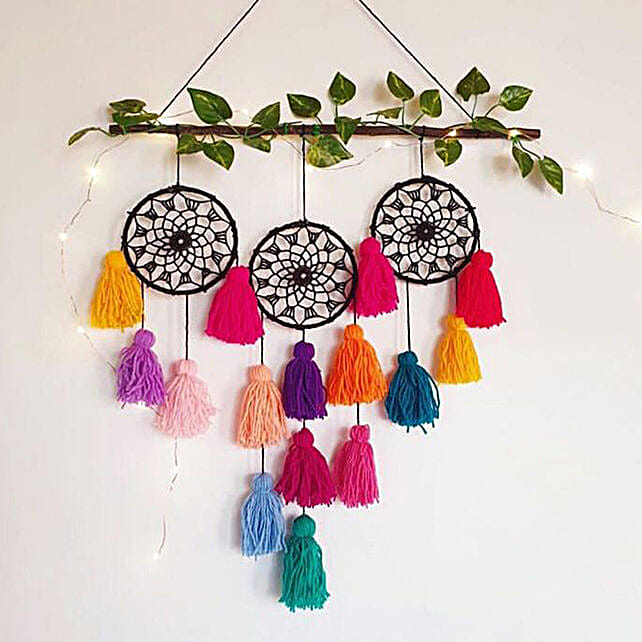 Give your loved ones the gift of beautiful dreams with this creative three-ring Dreamcatcher. Apart from colour, it will add happy Bohemian vibes to Diwali décor and complement other traditional decorative elements in the home.
Animal Art Framed Wall Hanging Set of 3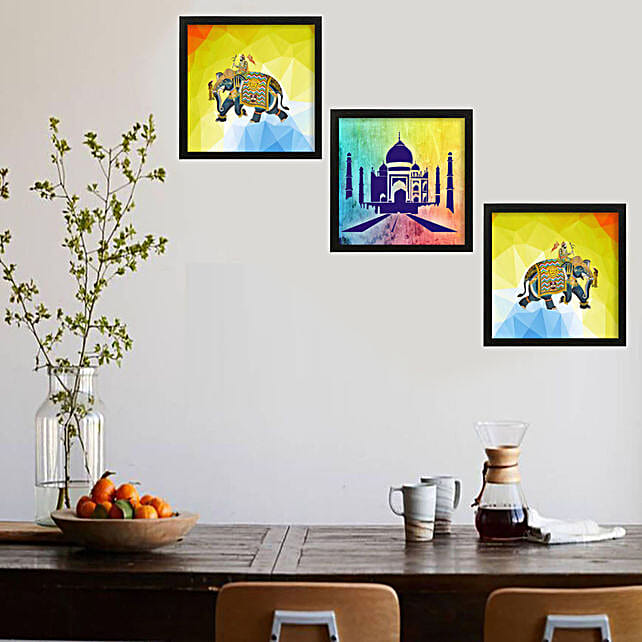 Add character to the neglected wall of your house with this framed wall hanging art set. It will look beautiful against both neutral and bright coloured walls. Easy to hang and put on display; it will make the home festive ready instantly.
Floral Delight Wall Plate Set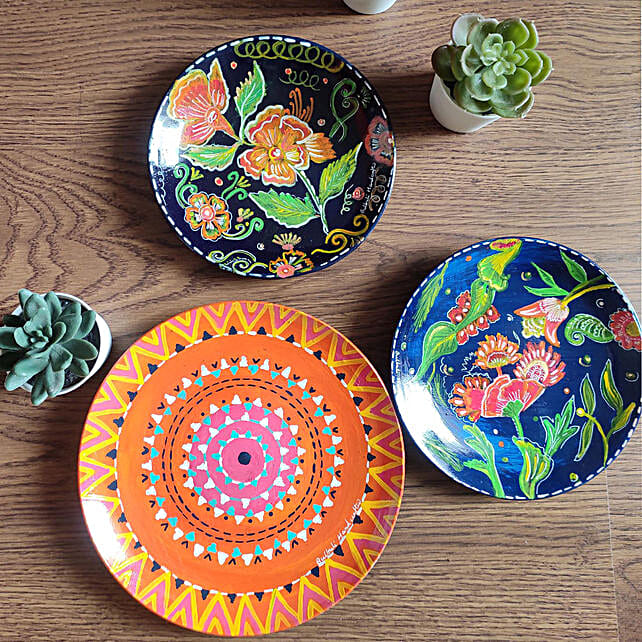 These hand-painted terracotta plates feature graceful floral art and interesting design. It is perfect for any wall of your home. The plates come with a hook at the back. The plates are glazed to make them waterproof for easy cleaning.
Exquisite Buddha Idol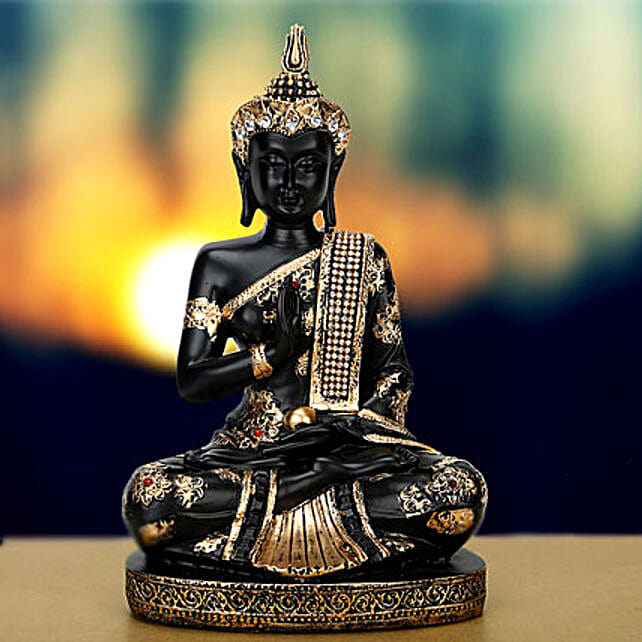 Help your dear ones adorn their home with this lovely piece of art. This exquisite Buddha idol will add a calm element to interiors. It will bring positive energy and spread peace in the surroundings.
Make this Diwali colourful for your loved ones with these gorgeous handmade décor items.