Ganesh Chaturthi is a joyous festival that celebrates the birth of Lord Ganesha. Families across India come together to welcome the God Ganesha into their homes with elaborate decorations, colourful idols, and, of course, delectable sweets. In fact, it's these sweets that play a pivotal role in the festival's jubilant celebration. So, prepare your taste buds for an enticing journey as we explore some of the most tantalising sweets for Ganesh Chaturthi festivities in 2023. Do not stop reading even if you start drooling!
Grand Celebrations Special Mithai Box By Kesar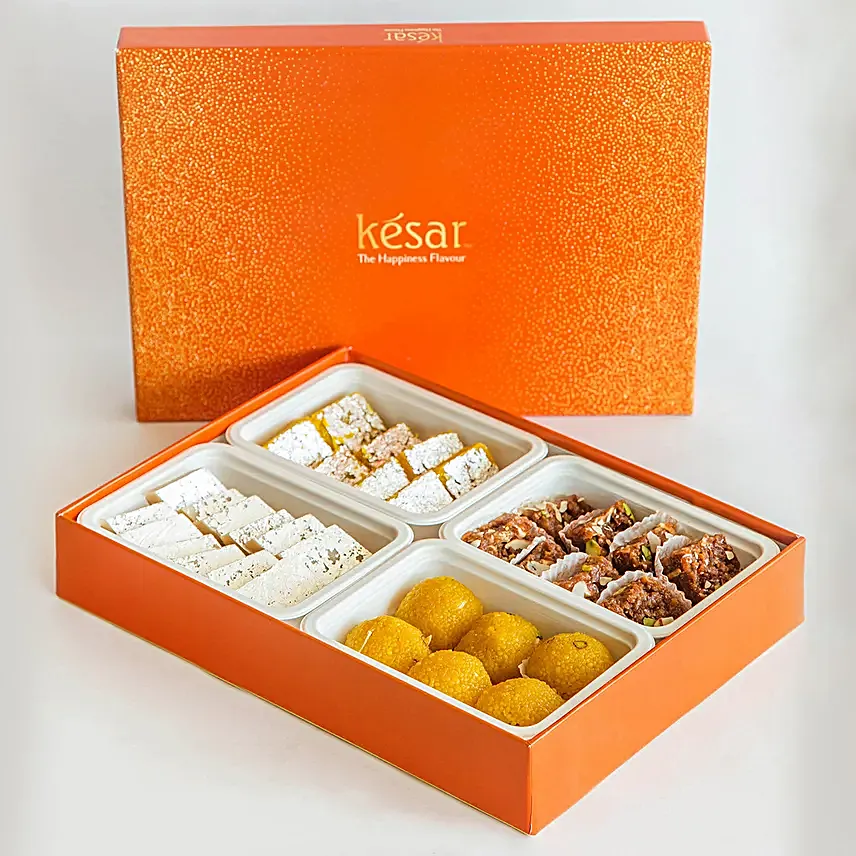 This delightful box is a treasure trove of traditional flavours. It includes kaju katli, laddoos, moong dal burfi for a burst of lentil goodness, and dodha burfi. This mithai box encapsulates the essence of Ganesh Chaturthi – the celebration of life's diverse flavours and textures.
Shahi Modak Special Box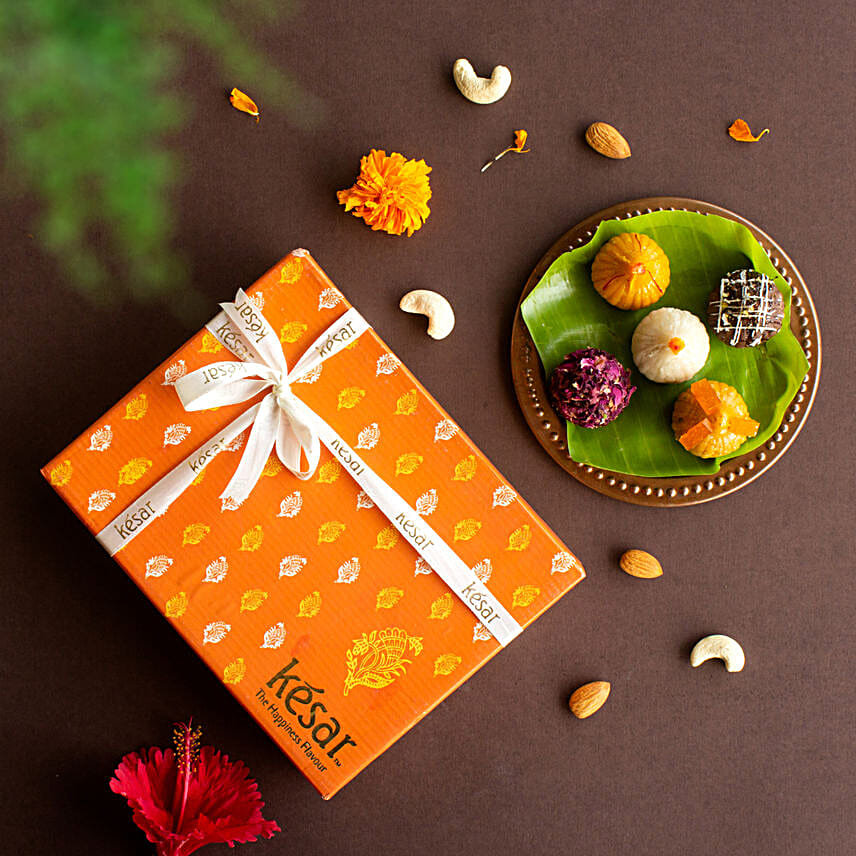 Modaks are synonymous with Ganesh Chaturthi, and this Shahi Modak Special Box elevates them to a whole new level. With shahi badam, chocolate, kaju kesar, and coconut dry fruit modak, this box offers a fusion of traditional and contemporary flavours. Considering the variety of modaks, this box is undoubtedly one of the perfect Ganesh Chaturthi gifts, in case you are looking for one.
Gulab Assorted Laddoo Pink Basket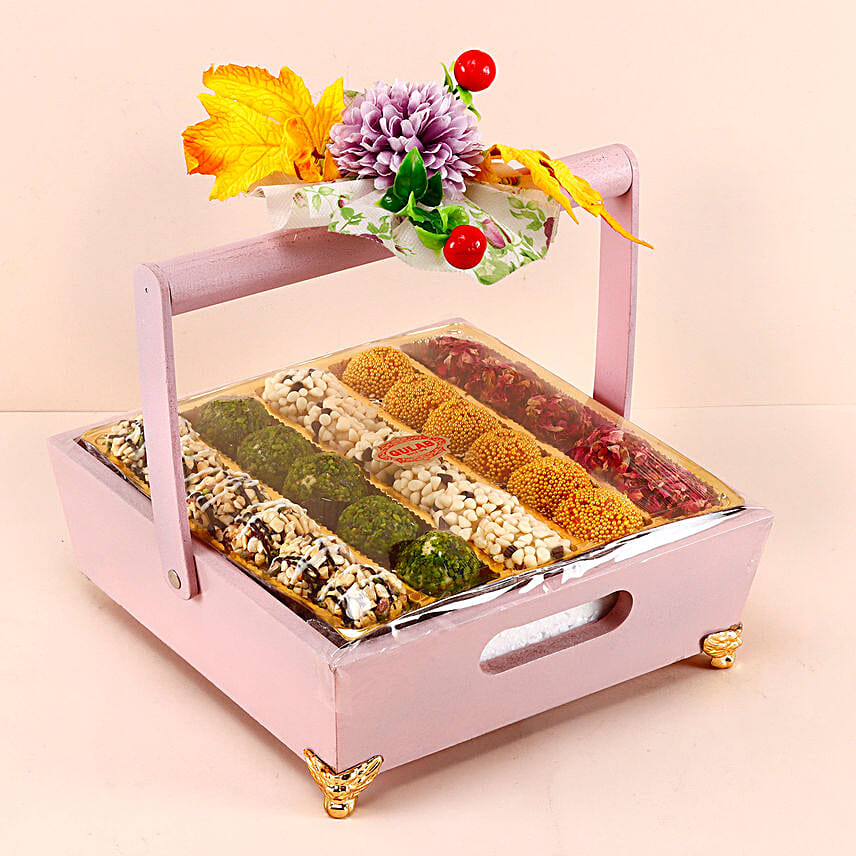 This Pink Basket is a visual delight, and the taste is equally enchanting. It features rose, pink kaju, chocochip, and pista vanilla laddoos. The floral notes of rose, the creaminess of kaju, the chocolatey indulgence, and the nutty goodness of pistachios make this basket a sweet symphony of flavours.
Mathura Peda By Kesar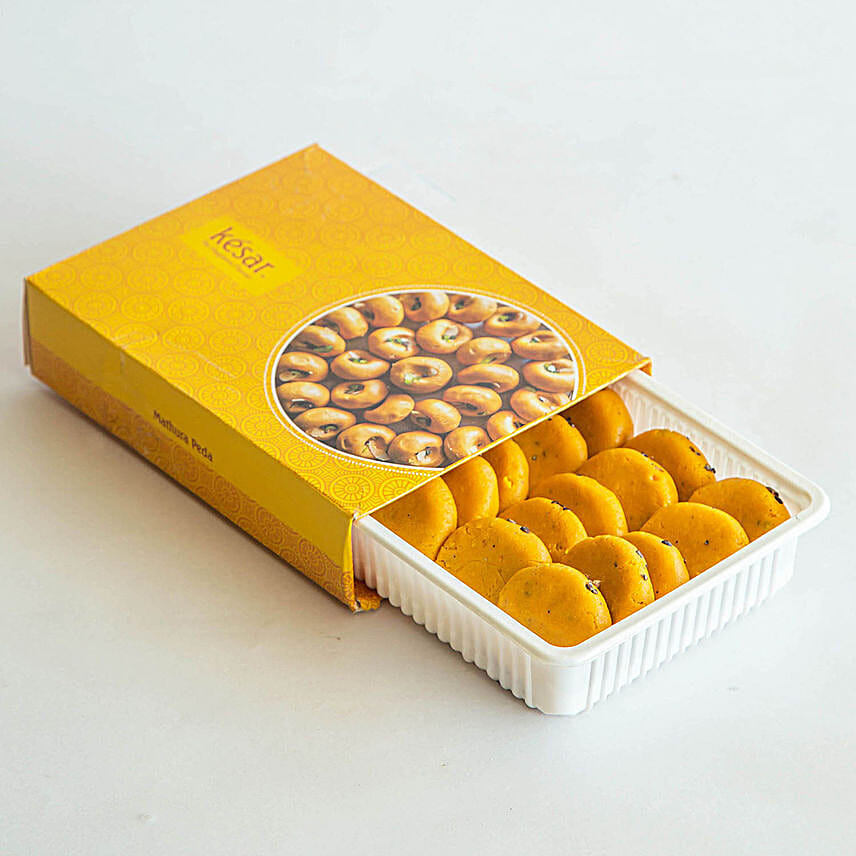 Mathura Peda, known for its distinct taste and soft texture, is a must-have during Ganesh Chaturthi. With a hint of cardamom and the sweetness of condensed milk, each bite elevates the festive spirit, making it a divine indulgence for your taste buds.
Delicious Milk Cake By Kesar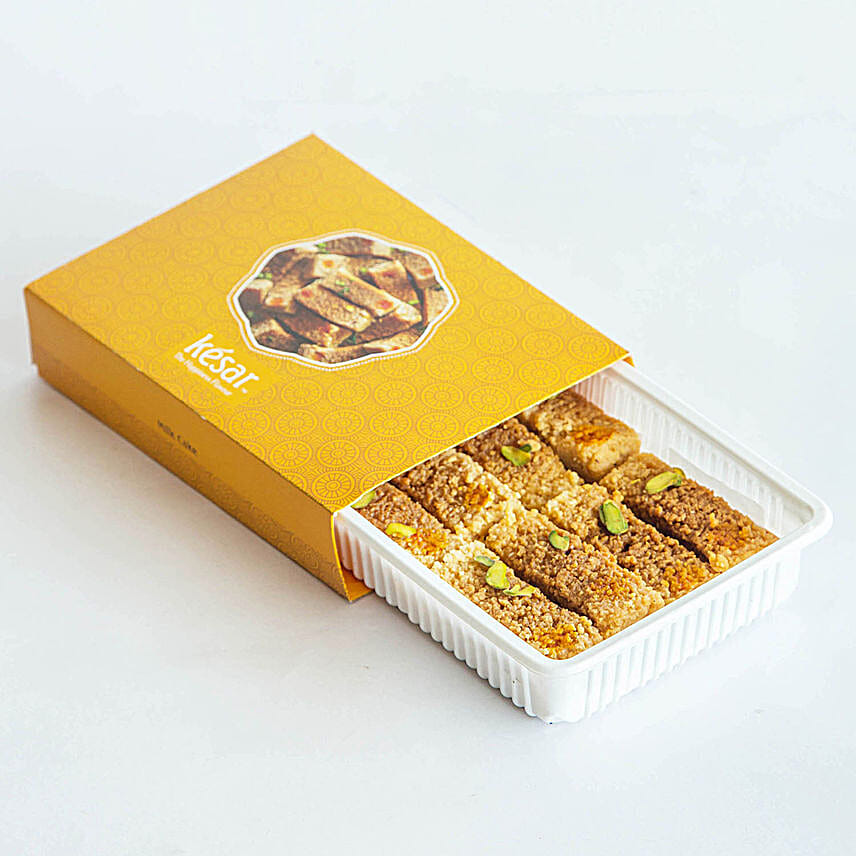 Ganesh Chaturthi is a time for opulence, and nothing says opulence like a delicious milk cake. It is a melt-in-the-mouth delicacy with a hint of caramelised sweetness. It's the perfect way to round off your festive meal and leave your taste buds yearning for more.
In conclusion, Ganesh Chaturthi is a time of devotion, togetherness, and indulgence in delightful sweets. These exquisite sweets not only satisfy your taste buds but also embody the spirit of the festival, symbolising new beginnings and the removal of obstacles. So, whether you're celebrating with family or sending gifts to loved ones, order sweets online and add a touch of sweetness to your celebrations. May Lord Ganesha bless you with happiness, prosperity, and an abundance of delicious sweets this Ganesh Chaturthi!