Karwa Chauth is a glorious festival that is celebrated by the Hindu women (especially the married ones) in some regions. It takes place four days after the full moon day of the Hindi month of Kartika which generally falls on September-October of the Gregorian calendar. Mostly the women in North India, North Western, and some parts of Central India participate in this festival. As per rituals, the married women fast from sunrise to moonrise and pray for the longevity of their husbands. The word Karwa or Karva refers to a pot of water and Chauth means 4th in Hindi language and refers to the 4th day after the full moon.
The women deck themselves up with gorgeous Mehendi, sarees, and jewelry and look exactly like a new bride. Gifts play a significant role in this celebration. The husband buys gifts for his wife, the daughter-in-law and mother-in-law buy gifts for each other. And in case it is the 1st Karwa Chauth celebration of the couple, then, the family of the daughter-in-law has to gift everyone in her husband's family.
The budget always comes to the mind when a festival or occasion is in the pipeline. To help you with that, we have some glittering Karwa Chauth gifts under 1299. Check them out:
Almonds Sargi & Red Velvet Thali Set: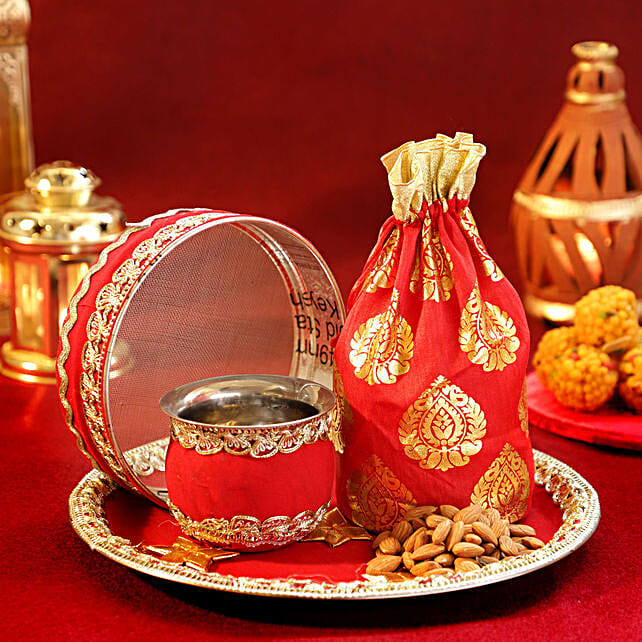 This is a sargi gift that a mother-in-law can order for her "pyari bahu". It consists of a beautiful red velvet thali set which means – a thali, karva or pot, and sieve or chhalni. The thali is decorated with red velvet and golden zari work which is adding the right amount of excitement for this festival. It comes with a gorgeous red and golden print potli of almonds. Almonds are a good source of antioxidants and boost brainpower. This potli can be later used with matching sarees or lehengas.
I LOVE YOU Personalised LED Cushion: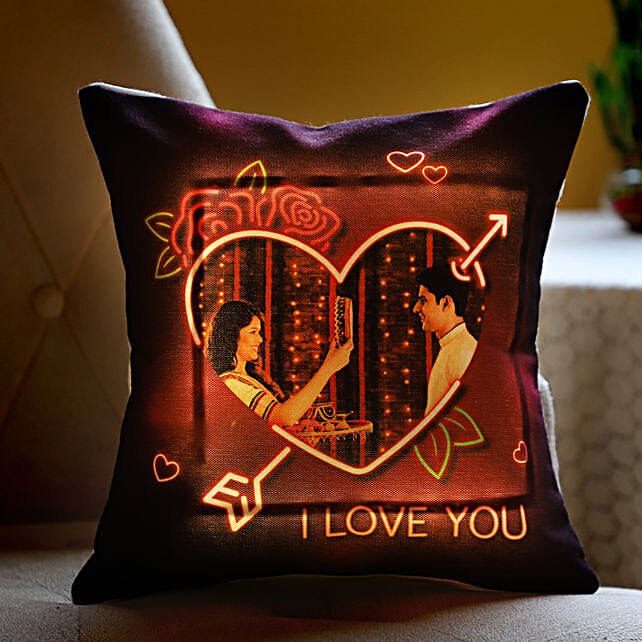 If you are looking out for something special, gorgeous, and precious for your darling wife or husband, then, a personalized LED cushion would be a perfect pick. You need to partially remove the cover of the cushion to locate the battery circuit. Then hold the battery and plug it into the circuit by matching the size of the points. Now press the battery and the circuit points together to see the battery fitting in smoothly. Upon switching on you will see the cushion light up your room.
2 Layer Bamboo & Amul Choco Wafers: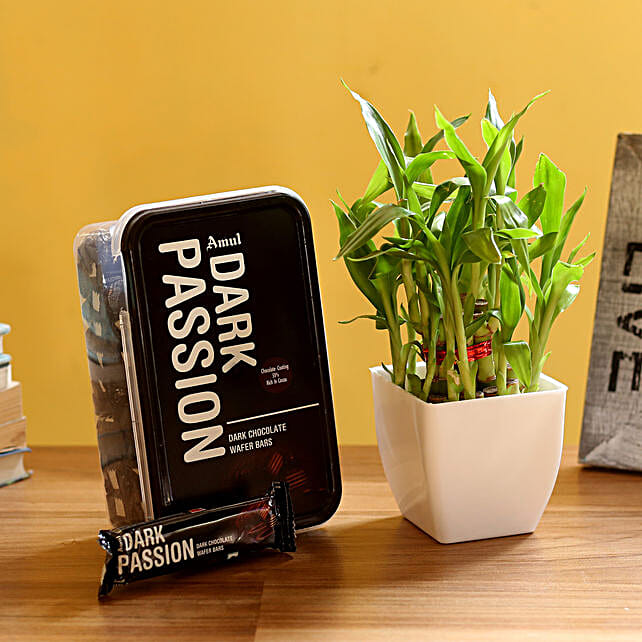 Lucky Bamboo, as per Feng Shui, is considered a lucky plant that enhances love, romance, and sweetness in a relationship. The presence of the five elements of Nature makes this plant a powerful tool to change a life. Along with a mouth-watering box of Amul Dark Chocolates, this combo becomes the best way to convey your love and care for your wife.
Lakme Be Bold Enrich Lip Crayons Set: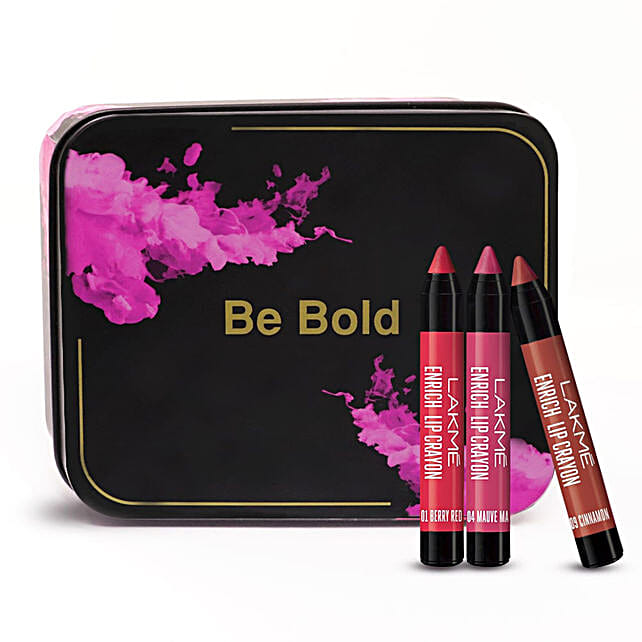 Lakme is a famous brand of cosmetics. Any woman would simply love to own all the things they manufacture. So, add more gorgeousness to your lady love's life by presenting this ravishing set of three Lakme Be Bold lip crayons. It comes in a beautiful box and these lip crayons will add more jazz to her overall look.
Perfect Lakme Gift Set: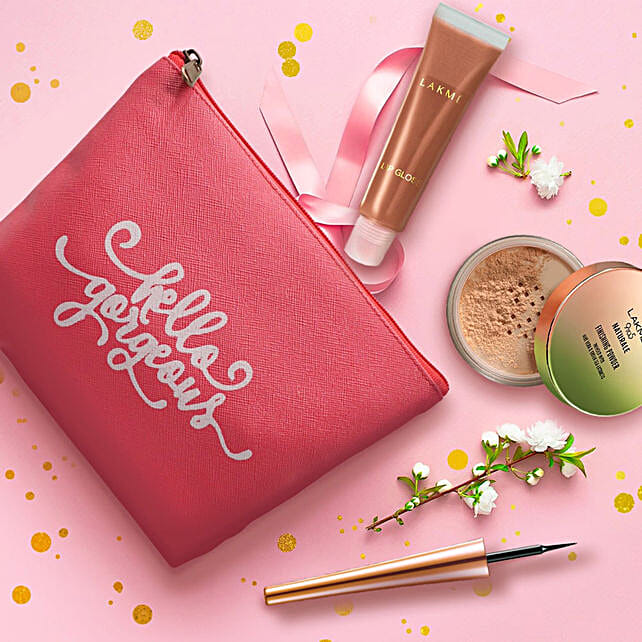 This perfect Lakme gift set contains a vanilla lip gloss, Lakme 9 to 5 Naturale Finishing Powder, and Lakme 9 to 5 Black Impact Liner. These are daily cosmetic products that women require and that's why your mother-in-law or daughter-in-law, or wife would appreciate this thoughtful gift idea.
Brown Body Spa Kit: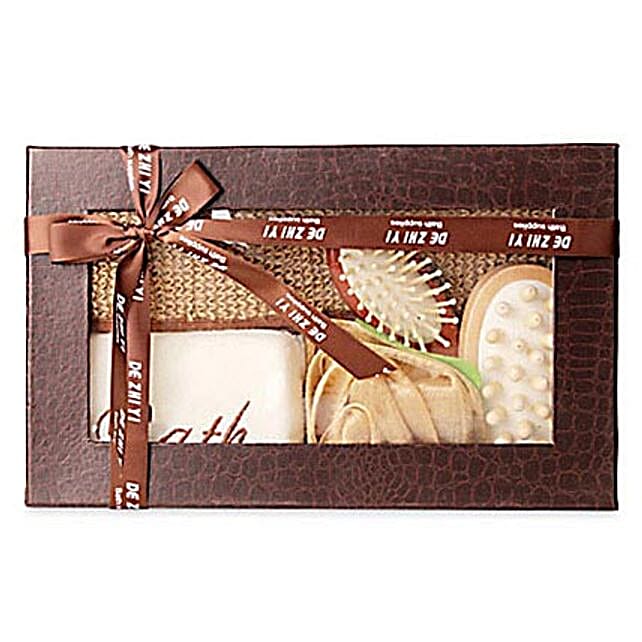 What can be more relaxing than a soothing spa session and that too at home? It relieves the stressed mind and body, enhances a good mood, and makes one forget about all the tensions in life. You can surprise your wife on Karwa Chauth with this thoughtful spa kit. It comes with a back scrubber and brush, wooden massager, and loofah.
Set of 2 Lively Plants In Raisin Pots: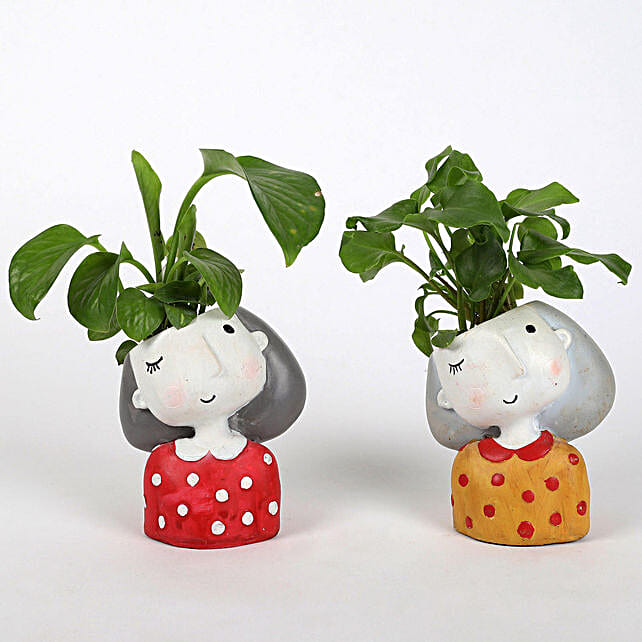 Plants signify growth in a relationship. Moreover, plants never fail to remove harmful elements from the atmosphere or to boost the supply of oxygen. So, no other gift can be as noble as a set of green plants for your wife, daughter-in-law, or mother-in-law. This is a set of Xanadu Philodendron and Money plant. The unique, colorful, and quirky planters will add that oomph factor to your home.
There are many other Karwa Chauth gifts like a flower bouquet, an earring, or a cake that you can order within INR 1299 and greet your sweetheart on Karwa Chauth. So, don't forget to check the other options too.