We are now officially into 2020, which marks the beginning of a whole new decade. It is time for new opportunities, new goals, and new success stories. New Year is also a great time to create new memories and share with your loved ones in the form of lovely gifts. We present to you an amazing list of gift ideas through which you can present fondest memories to your friends and loved ones at the beginning of a #NewDecade.
Personalised LED Cushion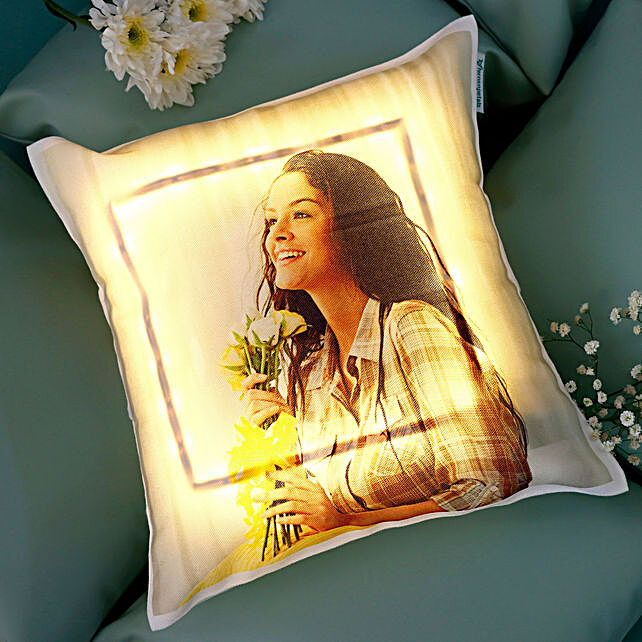 Wish your loved ones a brightened up new decade with a personalised LED cushion. Adorned with the photo of the recipient, the cushion lights up in the dark and fills the surroundings with light of love and happiness. 
Personalised Wooden Photo Frame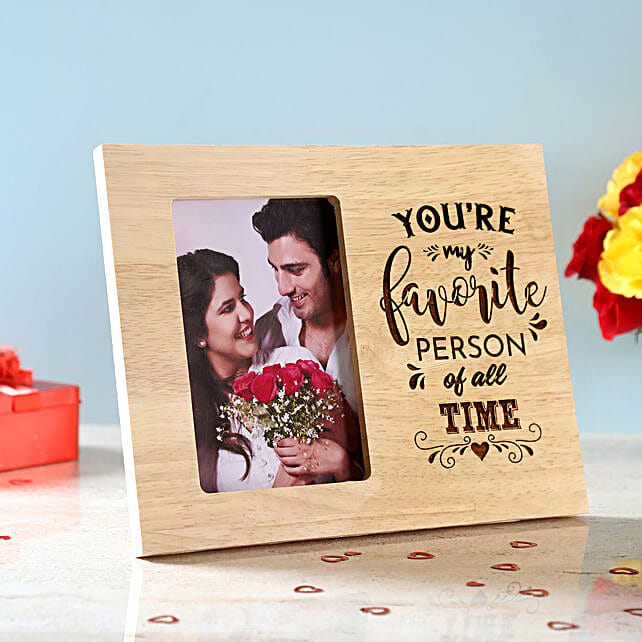 A personalised wooden photo frame is a perfect way to display precious moments sealed for eternity. It would make a fabulous gift to wish your friends and loved ones a prosperous and happy new decade ahead. The photo frame would adorn the walls of their home in a beautiful way and add a personal touch to décor.
Personalised Moonlight Lamp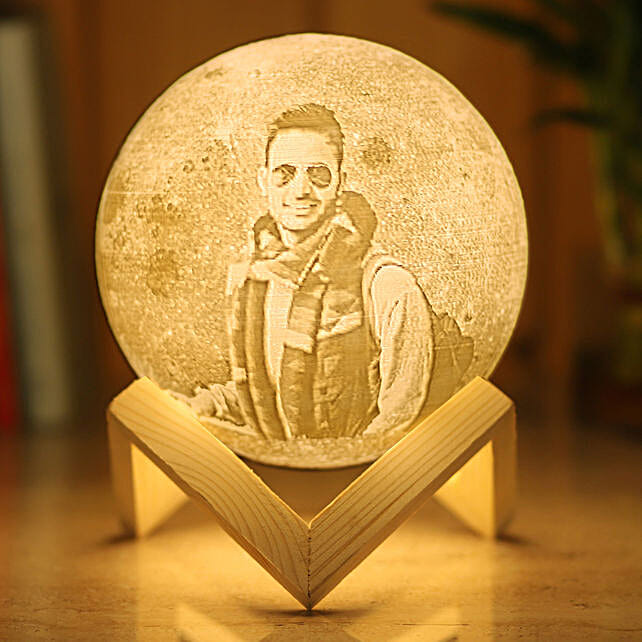 Gifting a personalised moonlight lamp is a great way to show appreciation and gratitude towards your partner at the beginning of the decade. The moon night light effect is made using a special 3D printer with the use of eco-friendly materials. This lamp comes with three adjustable lights- between white, warm yellow, and warm white. You can switch the lamp and change color and long-press touch sensor to change the brightness.
LED Balloon Décor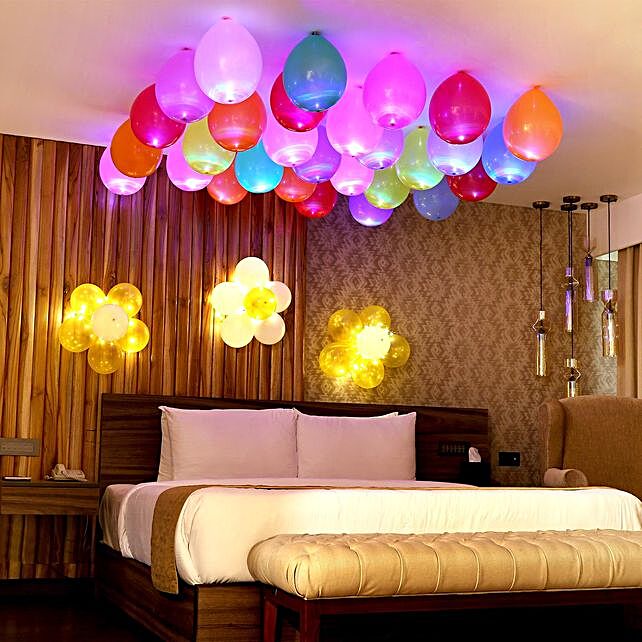 Surprising your loved ones with a beautiful LED balloon décor is an amazing way to give a great start to their New Year. The elegant balloon décor will fill the entire room with happy vibes and fill your loved one's heart with immense joy. Seeing a wide smile on their faces will give you immense joy and satisfaction.
Room Decoration with Flowers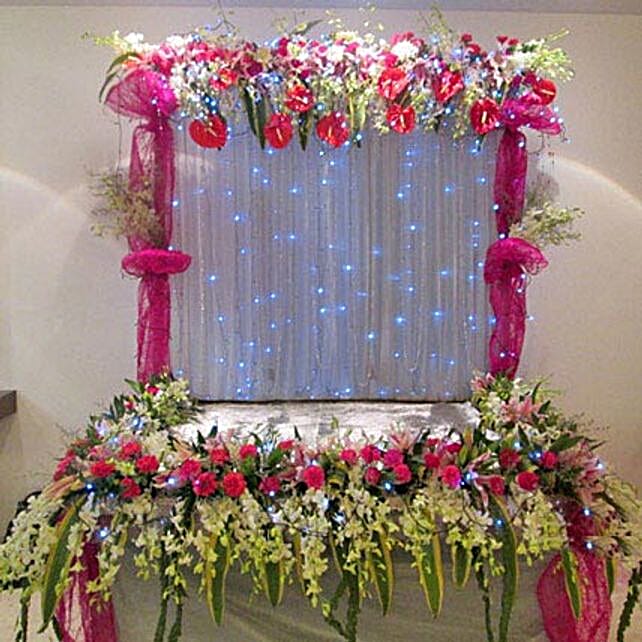 If you are looking for ideas to surprise someone special on a new decade and give them memories galore, you should opt for mesmerizing flower decoration room service. The bedroom well-decorated with fresh seasonal flowers will win your beloved's heart instantly and bring a blooming smile on their faces.  
Private Dinner with a Movie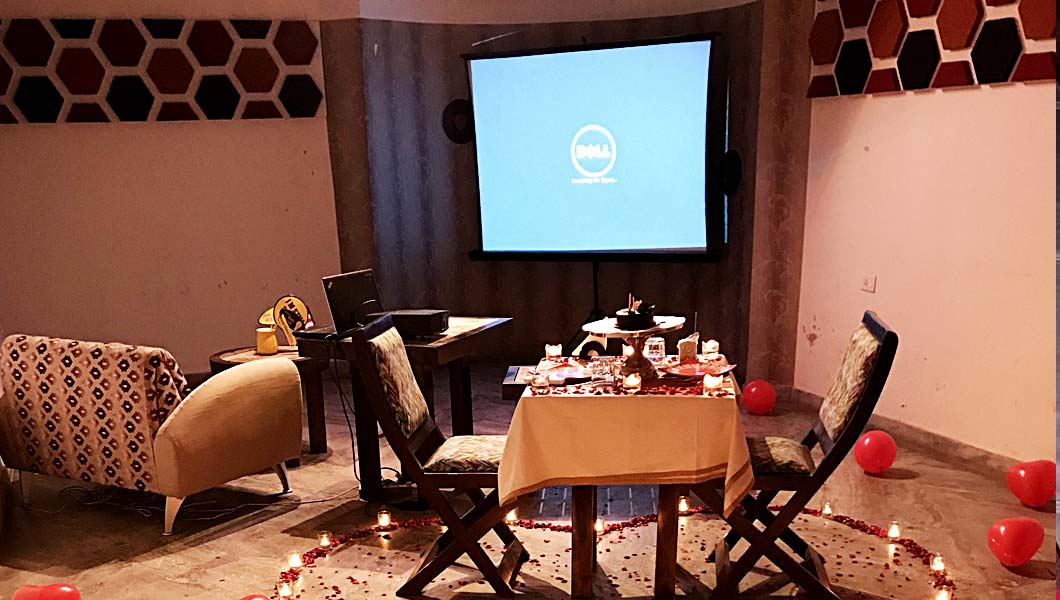 A movie setup with candlelight dinner- sounds quite romantic. It is time to be a little charming and ask your partner out for a dinner combined with a movie date. You can pick the movie of your choice that will enhance the overall experience and make the moment even more special for you and your partner.
Food on the Fly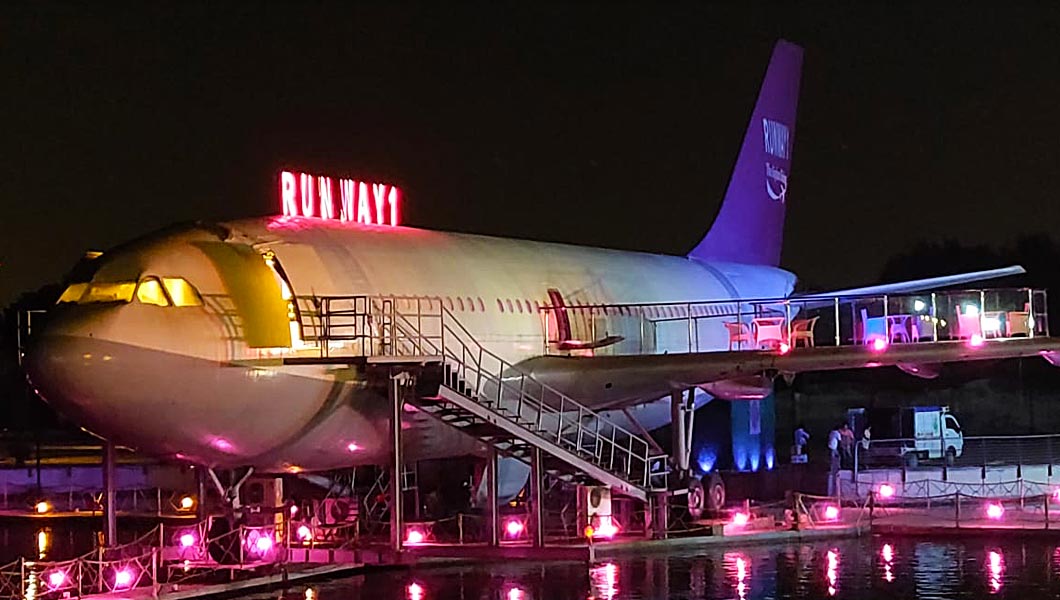 Thinking to take your friends and family members out for dinner for the new decade celebration? Add an amazing twist to the dinner experience by taking your loved ones for a delicious meal on a plane. It will be a lot of fun to enjoy a 6-course meal on a decorated table on the wing of an old aircraft. A truly unforgettable experience that will never fail to bring a smile on your loved one's face. 
Impress your dear ones with these amazing experiences and give them wonderful memories to cherish in the coming decade.