Happiness is irritating your siblings! No matter how complicated your relationship is, in the end, you share a bond of affection with them. The Nok Jhonk moments still take you back to your awesome childhood and leave a gleaming smile on your face. And, so we thought of coming up with quirky rakhi gifts that celebrate the sibling Nok Jhonk and will make you laugh out a little harder! Take a look!
Rakhi & Personalised Name Blue T-shirt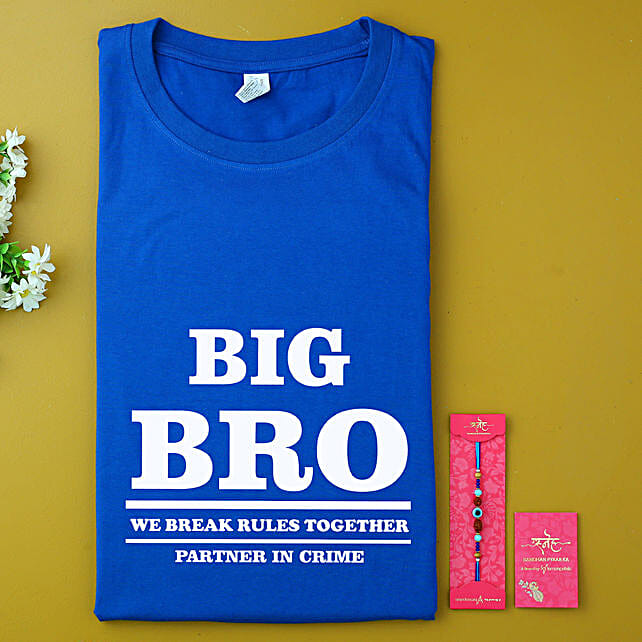 Get your brother a personalised shirt that says ' Partner in Crime' and go all nostalgic by thinking about the pranks you played on other family members. The rakhi will be the cherry on the top!
Personalised Whiskey Glasses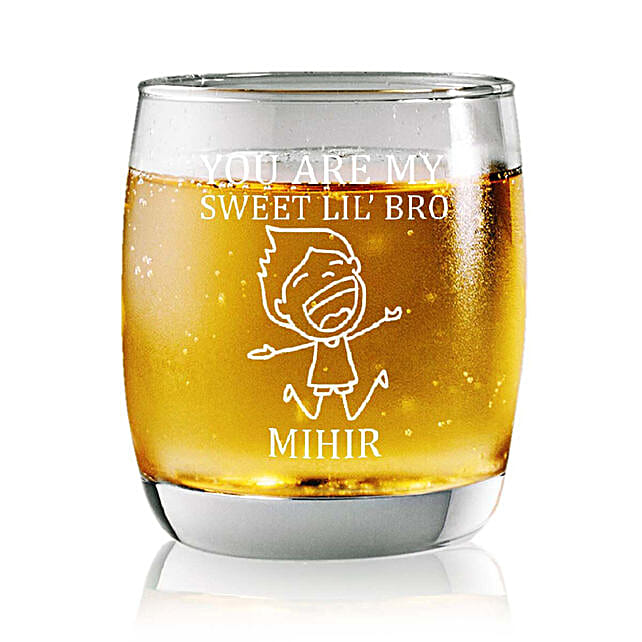 Is going all boozy your Rakhi plan? If yes, then get these personalised whiskey glasses on which you can add a funny message!
Prisoner Personalised White T-shirt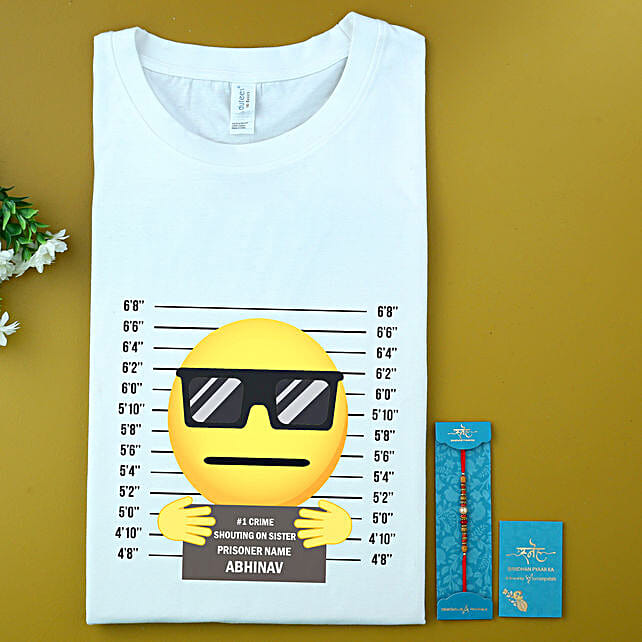 Do you remember all the fights and shouting at each other scenes? Laughter together on those memories by getting this prisoner personalised t-shirt!
Fancy Rakhi and Personalised Powerbank Hamper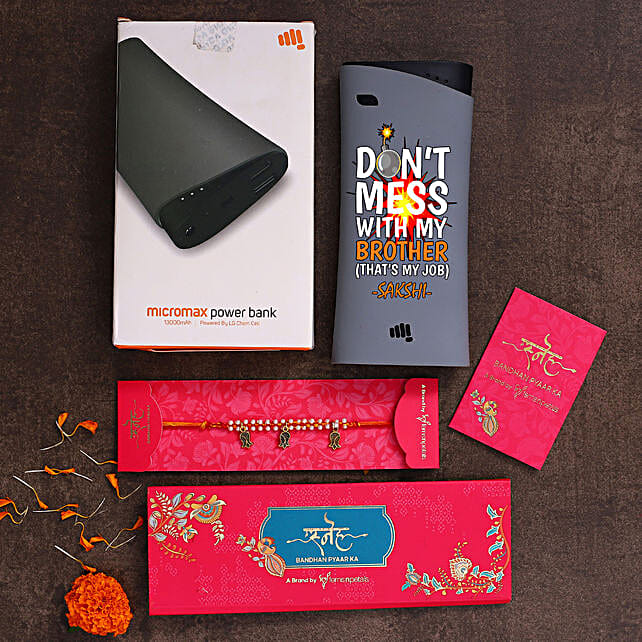 Go all out with our quirky personalised power bank hamper, and let your brother know that you still have the best sense of humour in the family. The beautiful rakhi along with the power bank will make for the best gift ever!
Caricature Personalised Office Cushion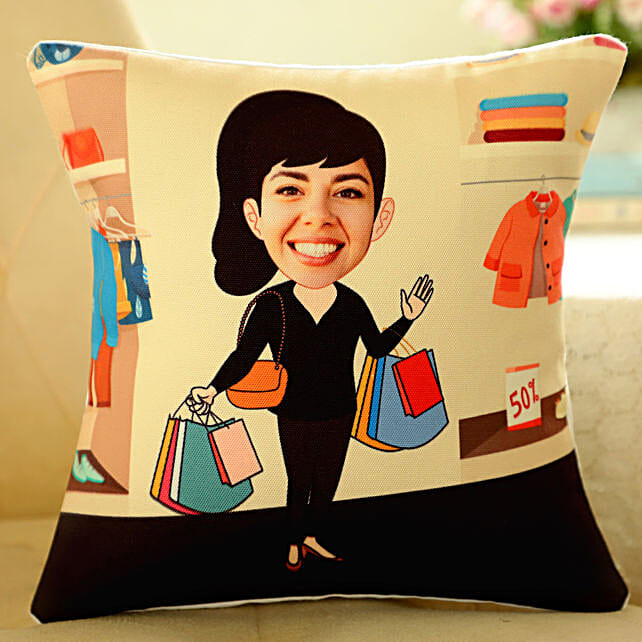 Is your sister always stressing about work and still loves wasting hours shopping? If yes, then surprise her with this funny personalised cushion that says a lot about the jokes you crack on her!
Fitness Freak Caricature Photo Frame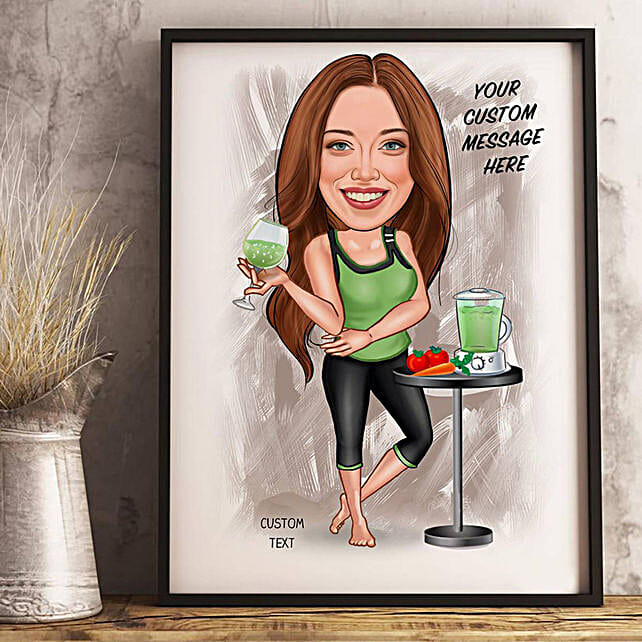 Have you got the fitness freak sister? Does she only talk about 'weights' and weight? If yes, then this photo frame is made for her!
Red Carpet Personalised Mug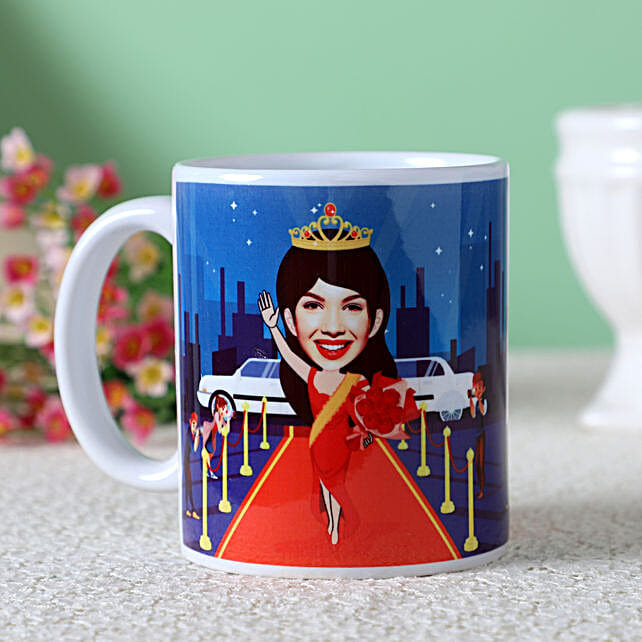 We know your sister is the star of your family and so get her a red carpet market that will make her laugh aloud!
Related Posts: