Wedding anniversary gifts are always tricky. Even if you know what your partner wants, several other things need to be considered. One of them is- budget. To make things easy, we have curated a list of unique, thoughtful and affordable anniversary gifts under 2000. Not only do they fit into your budget, but also look much more expensive than they actually are!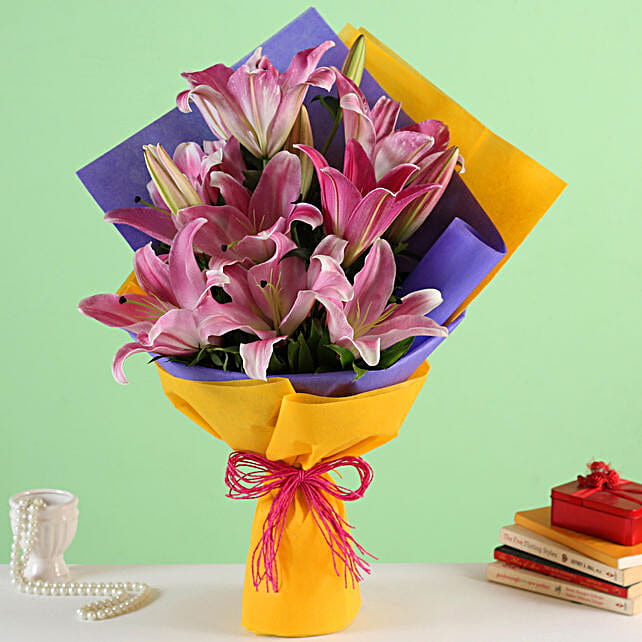 This anniversary bouquet blossoms with gorgeous pink lilies that are a sight for sore eyes. It will display your love and affection in classic grandeur. Get ready to express your heartfelt emotions with this endless beauty & elegance.
Price: Rs.1949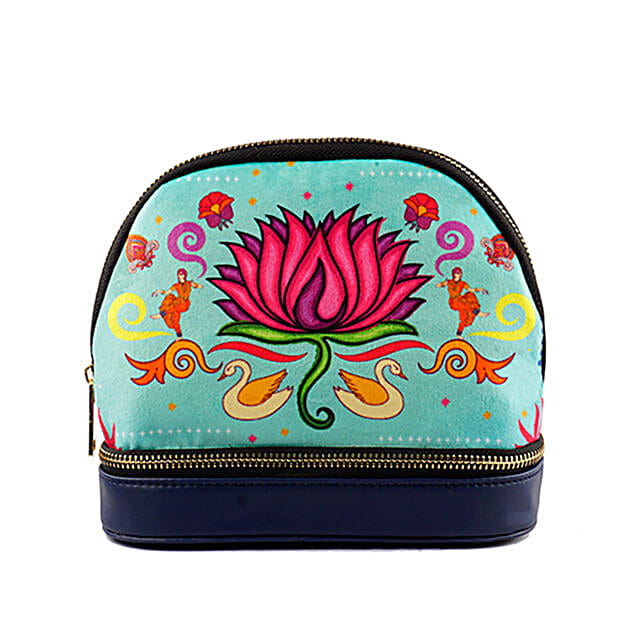 This designer cosmetic pouch is ideal to house beauty or daily essentials. If your lady is a true fashionista who carries her makeup everywhere, this funky pouch will surely grab her attention and make her glad.
Price: Rs.1399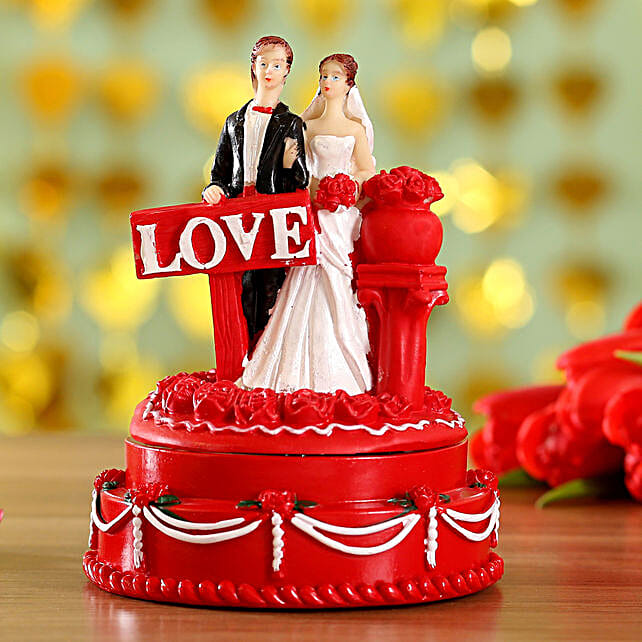 The romantic occasion of anniversary calls for mushy gifts. This musical couple décor item is a beautiful representation of love. It is perfect to delight your beloved and makes them smile like never before.
Price: Rs.949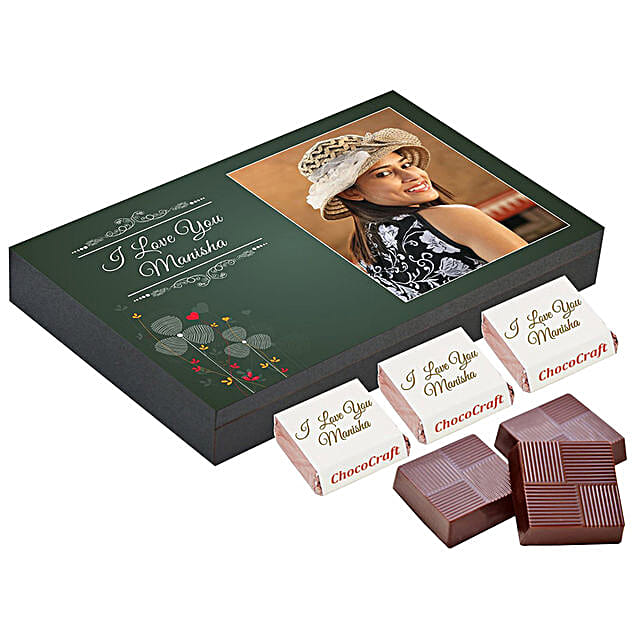 There can't be anything more sweet and romantic than this personalised chocolate box to celebrate your bond on the anniversary. Honour your special one with a chocolate box featuring their name and photo. It will surely win your beloved's heart and commemorate the day beautifully.
Price: Rs.1299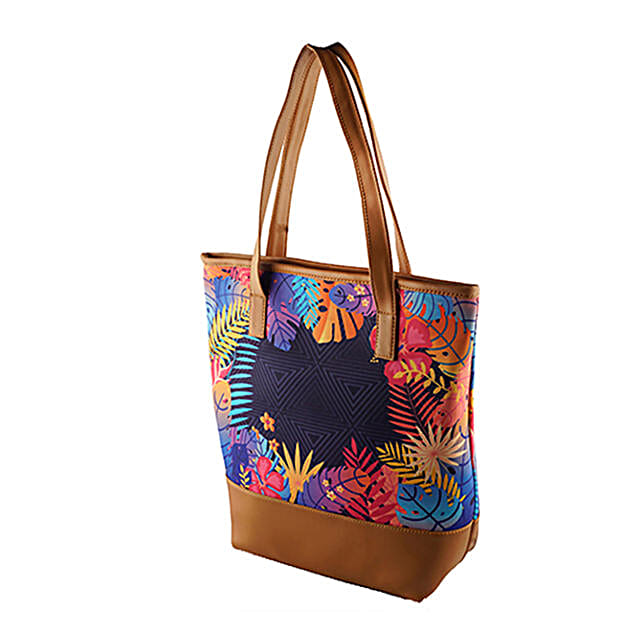 Are you still wondering how to find the right anniversary gifts for her? This quirky tote bag is a perfect combination of thoughtfulness and practicality. It is perfect for storing essentials and carrying whenever you have to step out to buy anything.
Price: Rs.1999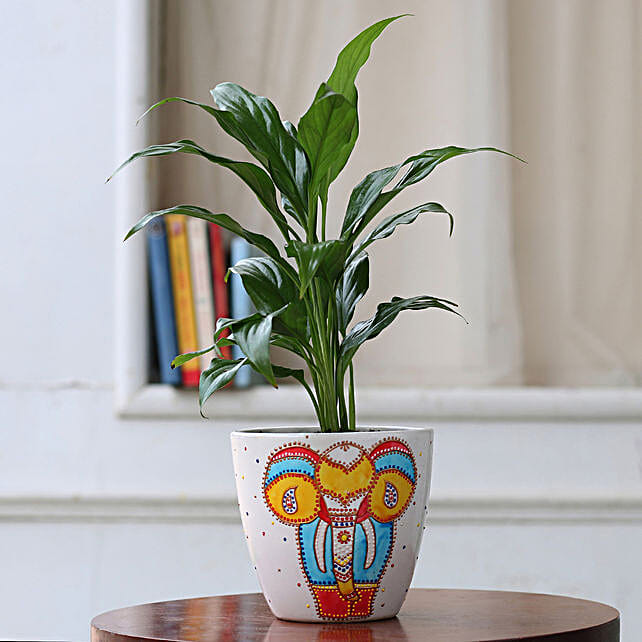 This anniversary, give your partner a gift that keeps growing. Plants are thoughtful gifts that will make them understand your love and thoughts. Also, this green beauty in a printed ceramic pot will decorate the house perfectly and fill it with happy vibes.
Price: Rs.1449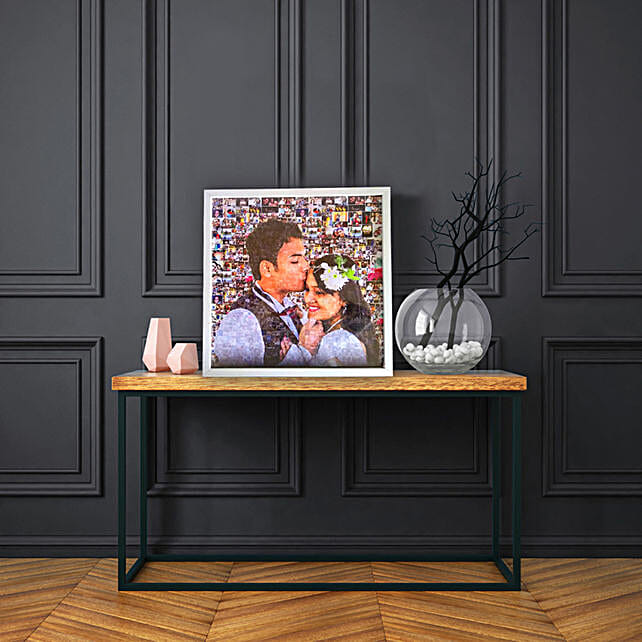 You can personalise this awesome mosaic frame with a memorable picture of your wedding or courtship days. Apart from adding beauty to the interiors, it will also add spark to your romantic life.
Price: Rs.1799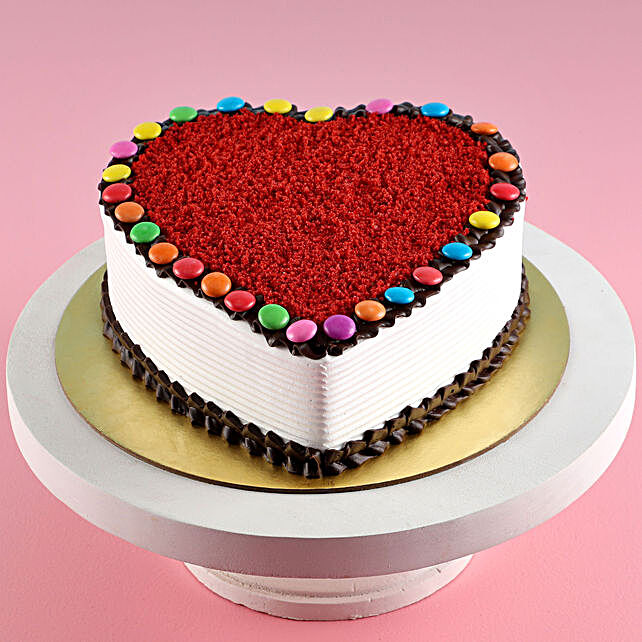 Your wedding day was the one that changed your life forever. Celebrate the memories of the most special day of your life with this lip-smacking red velvet gems cake. The yummy flavour will mark the day beautifully & leave you & your partner wanting for more.
Price:Rs.999
Melt your beloved's heart and convey your feelings with these awesome and affordable gifts.