India is a nation that breathes in diversity. There are 22 recognized languages, 29 states and 7 Union Territories, and 5 major religions that find its space in this country. Due to the presence of so many languages and religions, the culture of our country has been a vibrant one. Festivals form a very strong part of our culture and each and every state has their own set of festivals. But if seen from a different angle, the basic idea of these festivals replicate each other strongly. The mid of April i.e., on 14th and 15th April, is celebrated in Punjab, Tamil Nadu, and West Bengal to embrace a New Year.
Let's learn the customs and traditions of these important festivals that brings loved ones together.
Baisakhi: 14th April 2018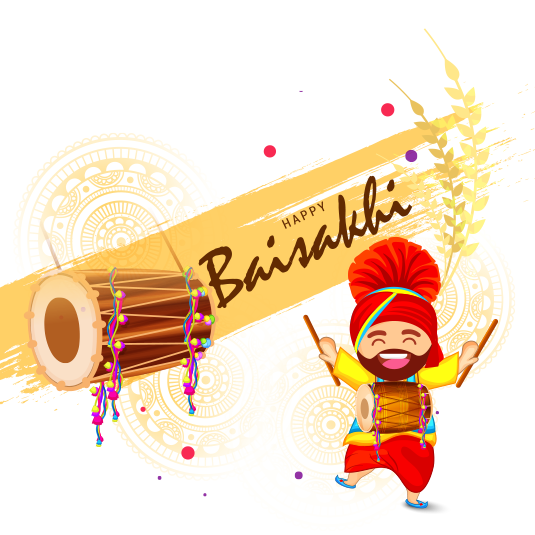 Baisakhi is also known as Vaisakhi, Vaishakhi, or Vasakhi.
It is a festival of religious and historical importance. As per the Nanakshahi calendar, it is held on every year on 14th April

.

In the year 1699, this festival was first observed. On the day of Baisakhi, Khalsa way of living in the Sikh religion was enunciated. The Khalsa panth of warriors under the leadership of Guru Gobind Singh was started on this day.
Apart from that this festival also celebrates the new spring harvest.
On the Vaisakhi day, the infamous Jallianwala Bagh massacre occurred that played a vital role in awakening the people against the British rule.
You would see lavish decorations on the Gurdwaras and Kirtans are also held there. People take a holy bath in lakes or rivers and visit the Gurdwaras. Nagar Kirtans processions are observed and people socialize and share food with each other.
As this festival marks a good harvest season, people in Punjab meet friends and relatives and enjoy with festive foods and sweets.
Puthandu: 14th April 2018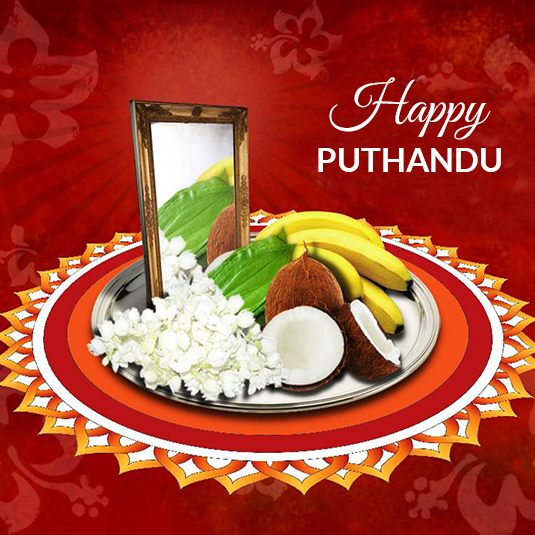 Puthandu is the first day of the Tamil month Chithirai and it is also known as Puthuvarusham.
The home is cleaned, trays are prepared with fresh seasonal fruits, home is decorated with flowers and other auspicious items, and local temples are visited. People wear a new set of clothes; kids touch the feet of their elders to seek their blessings; the whole family sits to enjoy a vegetarian meal. So, it is a time of family reunion!
The tray of fruits carries three major fruits – mango, banana, and jackfruit. The other ingredients of that tray are betel leaves, gold/silver jewelry, areca nut, coins or notes, flowers, and a mirror. This tray is prepared on the eve of Puthandu so that on waking up the family members sees this tray which brings luck.
The entrance of the home is decorated with colored rice powder known as Kolams. So, this festival also witnesses the artistic shade of people.
On this Puthandu, a big Car Festival is held at Tiruvidaimarudur near Kumbakonam that attracts quite a crowd.
The main dish of this festival is called Mangai-pachadi and this is quite similar to the Pacchadi of Ugadi or Vishu festivals. This dish is prepared from sweet jaggery, astringent mustard, sour raw mango, bitter neem, and red chilies which signifies all the tastes of life.
Outside Tamil Nadu, this festival is observed in Malaysia, Sri Lanka, Singapore, Mauritius, and other places with major Tamilians.
Pohela Boisakh: 15th April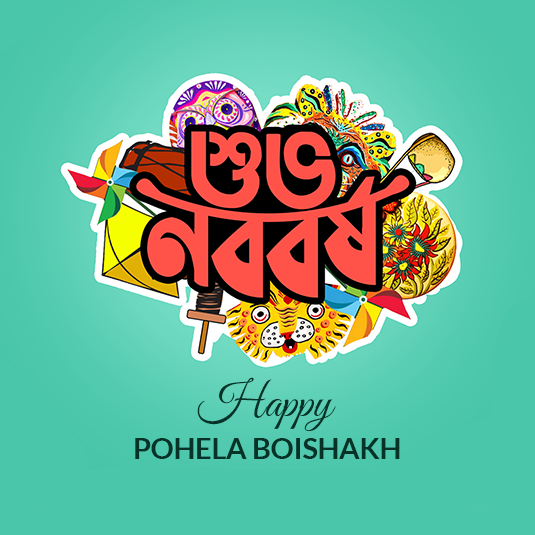 The word "Pohela" in Bengali mean "first" and Baisakh is the first month of the Bengali calendar. Bengalis call this Nobobosho as a New Year starts on this day. So, say "Shubho Noboborsho" to your Bengali friends and relatives.
It is celebrated not only in West Bengal, Bangladesh, and Tripura but everywhere else where people of Bengali culture reside.
Processions, fairs, and family feast are the common tradition of this day. There is always an early morning procession called Prabhat Pheri where children perform to the songs of Tagore.
The house is cleaned and Rangoli or Alapana is drawn at the center of the house. Water is filled in an earthen pot to grace the entrance of the home. Then, three leaves of mango tree are kept on it. There is a Swastika mark on this pot which symbolizes good luck.
The same routine is followed by the shops also. The shopkeepers invite all their customers on this day and treat them with sweets and cold drinks. The customers also clear all their dues and exchange greetings with the shopkeeper. Traditionally, a Bengali calendar and a packet of sweets are gifted by the shopkeepers.
On this day, people wear new clothes and visit temples. They pray for togetherness and prosperity.
As Bengalis have a large non-vegetarian appetite, Mutton, Fish, and Chicken are mandatory for the lunch meal! So, the Pohela Boisakh lunch platter is really lip-smacking.
So, you can see that 14th and 15th April are important dates in our country. Don't forget to wish your Punjabi, Tamil, and Bengali friends and relatives on this day. And if you are searching a nice gift for these festivals, you can choose the lovely flowers, authentic sweets, lavish cakes, and personalized items.