Karwa Chauth is a celebration of the bond of marriage and love. And, this year, it will fall on 13th October. From the perfect attire for Karwa Chauth pooja to the Sargi thali, all women must be super engrossed with the essentials. But, in all this excitement, your lovely wife may have forgotten the Pooja thali. So, what are you going to do? Do you understand our clue? Make her feel loved by getting her one of the most beautiful ones that come along with something extra special. Just check out our newly-launched Karwa Chauth thali sets that are just too pretty and will make her blush and jump with glee!
Happy Karwa Chauth Personalised Gift Set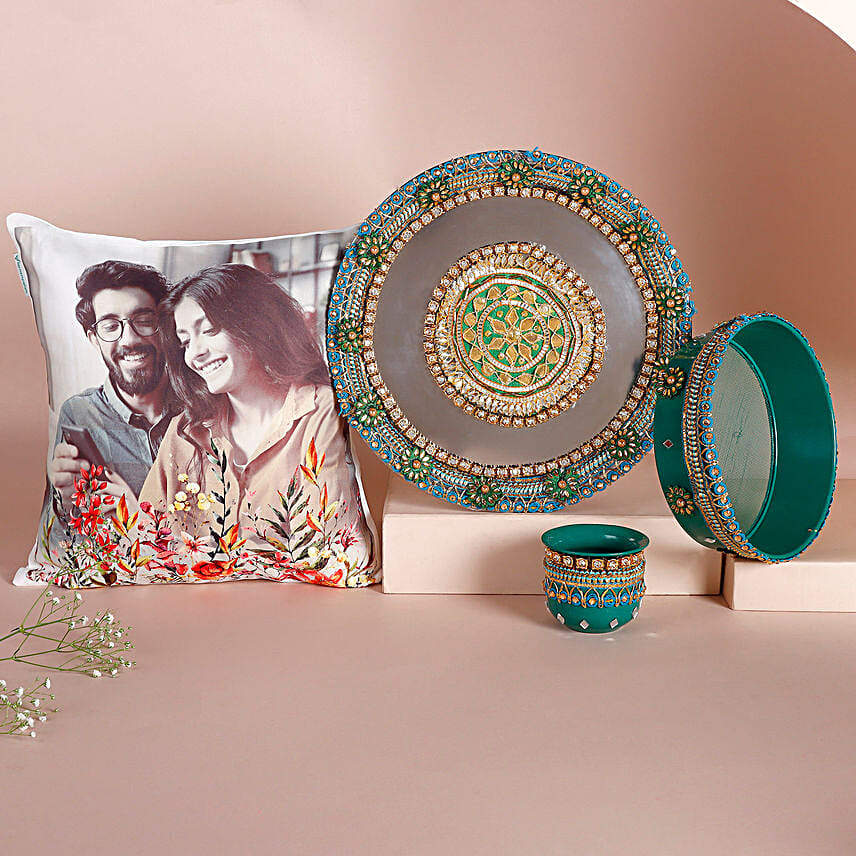 Get ready to wish your wife happy Karwa Chauth in a heart-touching way by getting a beautiful pooja thali that comes with personalised cushions. This set will make your wife go Wow for sure!
Radha Krishna Karwachauth Thali Set N Kaju Katli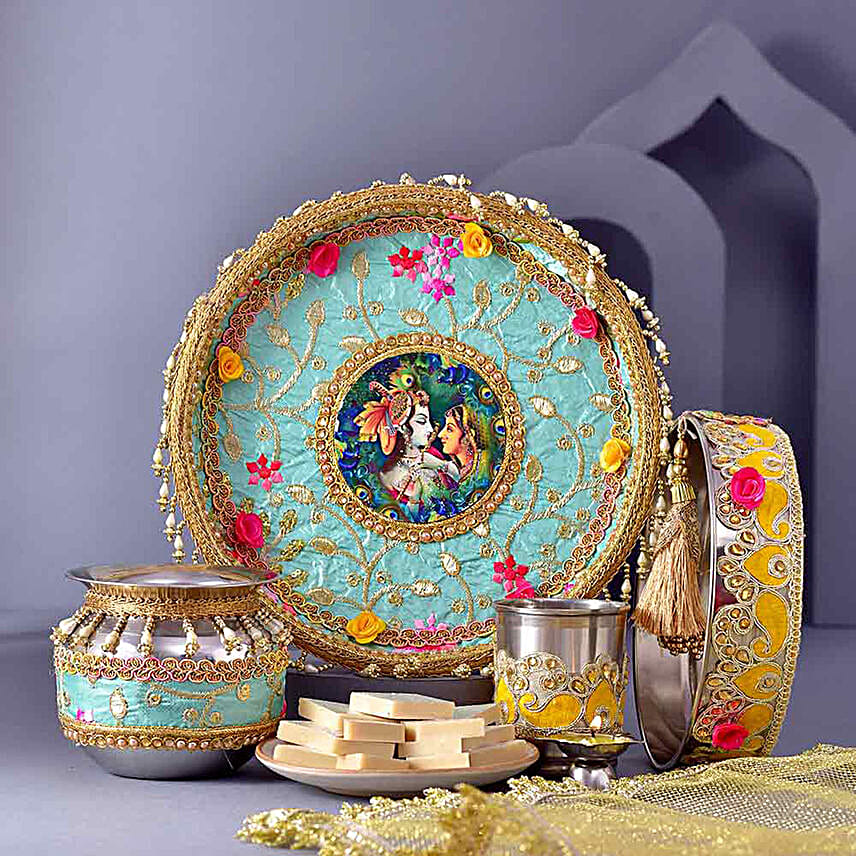 Is she fond of sweets? Then choose this thali set that has Radha and Krishna thali and a box of Kaju Katli. This gorgeous thali along with the sweetest delights is all you need to make her smile.
Floral Karwachauth Thali Set N Gulab Assorted Sweets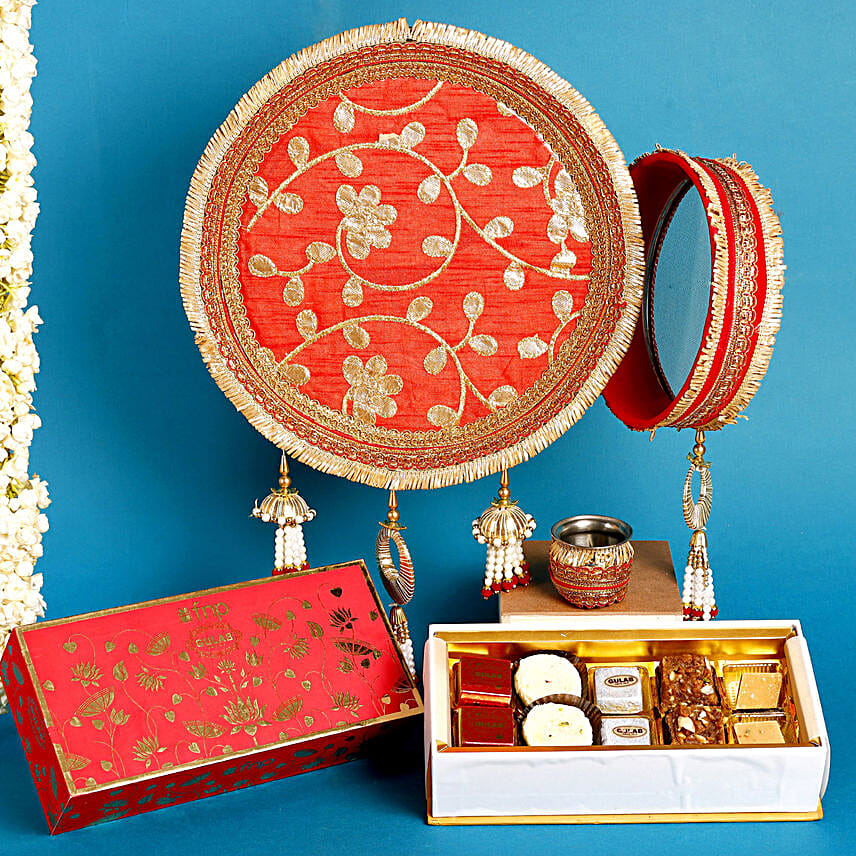 The next pooja thali will complement your wife's outfit, and the assorted sweet box will uplift her mood as soon as you will open her fast.
Forever Bond Karwa Chauth Thali Hamper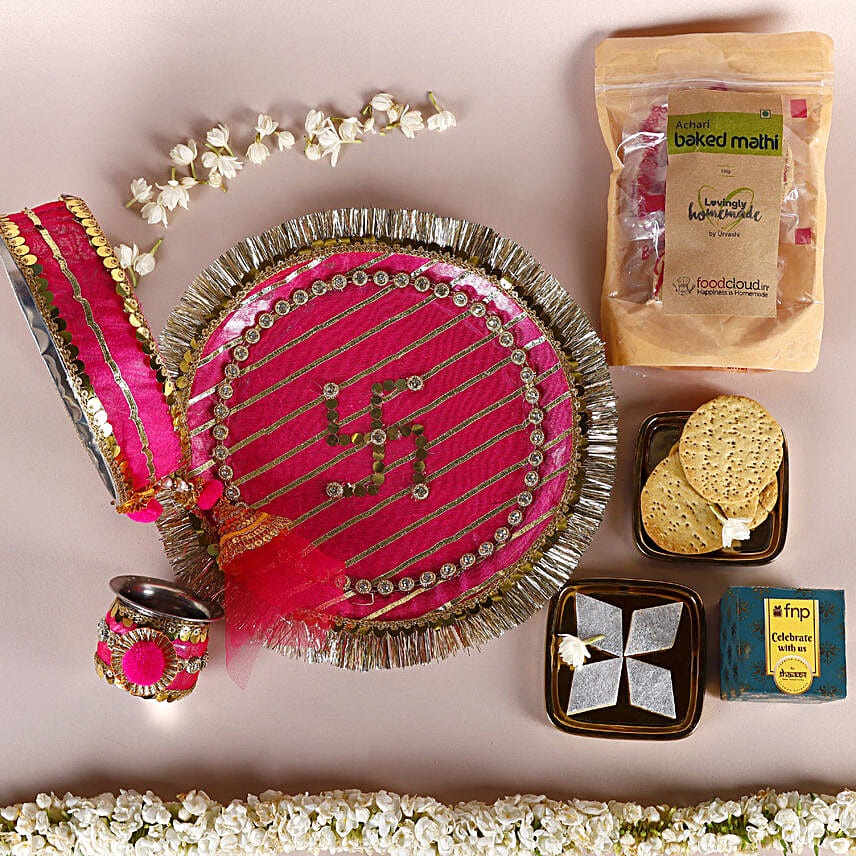 The Gota Patti work is quite famous nowadays. And, when a pink-coloured Gota patti thali is combined with Achari Baked Mathi and Kaju Katli, it simply becomes the best Karwa Chauth gift idea!
Meenakari Karwachauth Thali Set N Shakkr Sweets

The next one on our list of pooja sets is the perfect blend of traditions and sweets. Yes, our Meenakari Karwachauth thali set looks heavenly. Furthermore, it comes with a box of sweets that contains besan laddoos, Khajoor rolls, and atta gond laddoos.
Peacock Karwachauth Thali Set N Dryfruits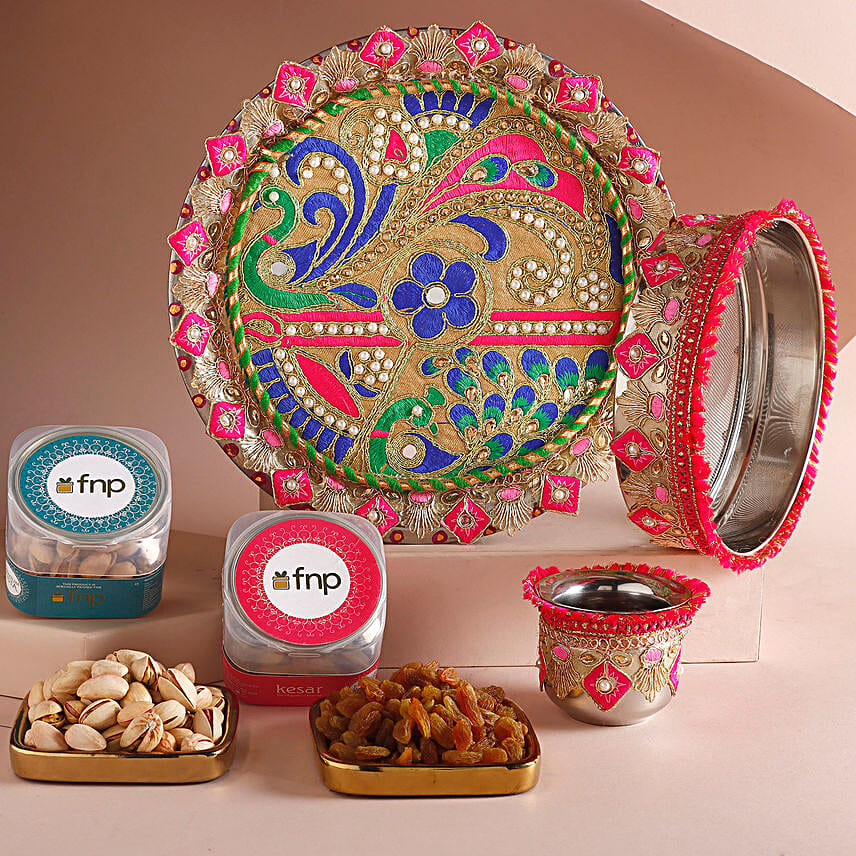 Are you looking for something that is Bollywood-inspired? If yes, then go for our pink-coloured peacock Karwachauth thali set that is loaded with dry fruits. It will make for the most stunning present.
Karwa Chauth Celebration Gift Hamper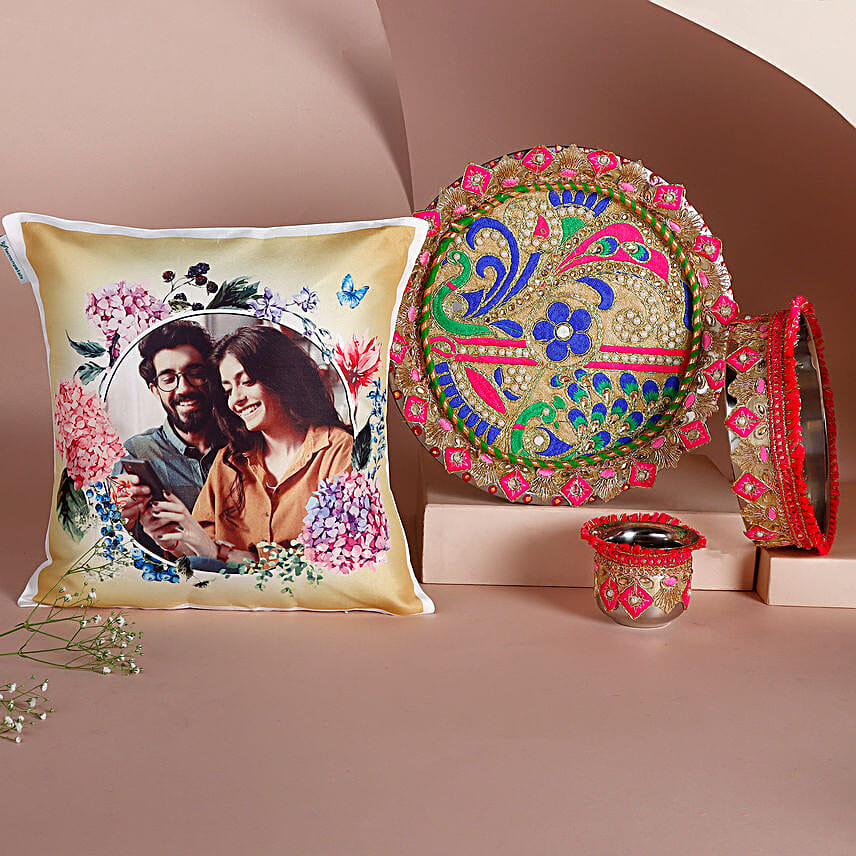 Make your beautiful wife go gaga about your choice of pooja thali set by choosing our pink and blue thali that comes with a personalised cushion. You can add your favourite picture to it and surprise her like never before!