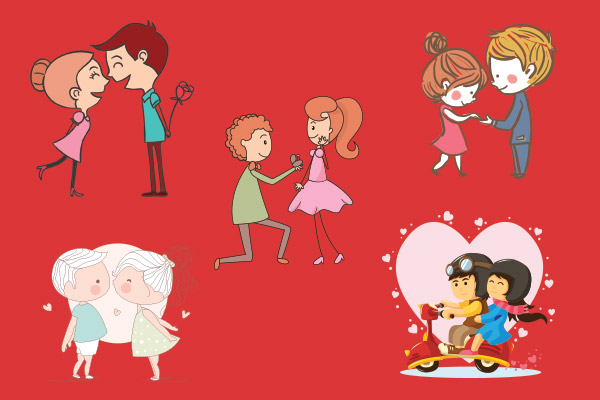 We grew up watching love stories of Simran and Raj, Jack and Rose among various other pairs that though embody two bodies but have one soul. The sole reason we ever wanted to fall in love was to have the love story where we too could run between fields of mustard and dance on the tunes of random tap dancers. As we grew older, the concept of love changed and we realized what was exactly that we liked so much about these couples. It wasn't the dancing or the singing. It was and will always be the mad love they had for each other.
The commitment towards each other that consumed our senses that was the love that we want, no let me rephrase that: that is THE LOVE we want. Love doesn't mean getting love stories like over the top romantic love stories to feel complete in your life. Love stories of Kabir and Naina or Geet and Aditya might not seem the greatest of love stories because it wasn't love at first sight or a love story that involved overcoming major hurdles. It is the subtle love that they held for each other while giving their partners enough space to grow.
In the age of overused technologies, some of us might not find the love of our lives via tinder or Facebook or some other means of technology. We still unknowingly fall in love with our best friends like Anjali and Rahul or we meet them at a party like Ram and Leela. We might not know but we possibly lose the chance of meeting our soul mates if we are not virtually challenged.
Every Suresh, Ramesh and Kalpana want to know which love story is theirs. But like the possible dangers of self-diagnosing, you should never self-determine which love story matches yours! Without taking too much of your precious time, we are here to help you find which love story is yours! Just follow the link given below and find it out!