In the beautiful thread of Rakhi, sisters express their love and affection for their brothers, while brothers pledge to protect and care for their sisters. As we step into 2023, the celebration of Raksha Bandhan has witnessed a transformation, with the traditional Rakhi evolving into an exquisite art form. In recent years, there has been a growing trend towards innovative and creative Rakhi designs that go beyond the conventional thread and embellishments. So, let's explore 10 unique Rakhi designs that beautifully blend tradition and contemporary artistry, redefining the essence of Raksha Bandhan in 2023.
Meenakari Rakhi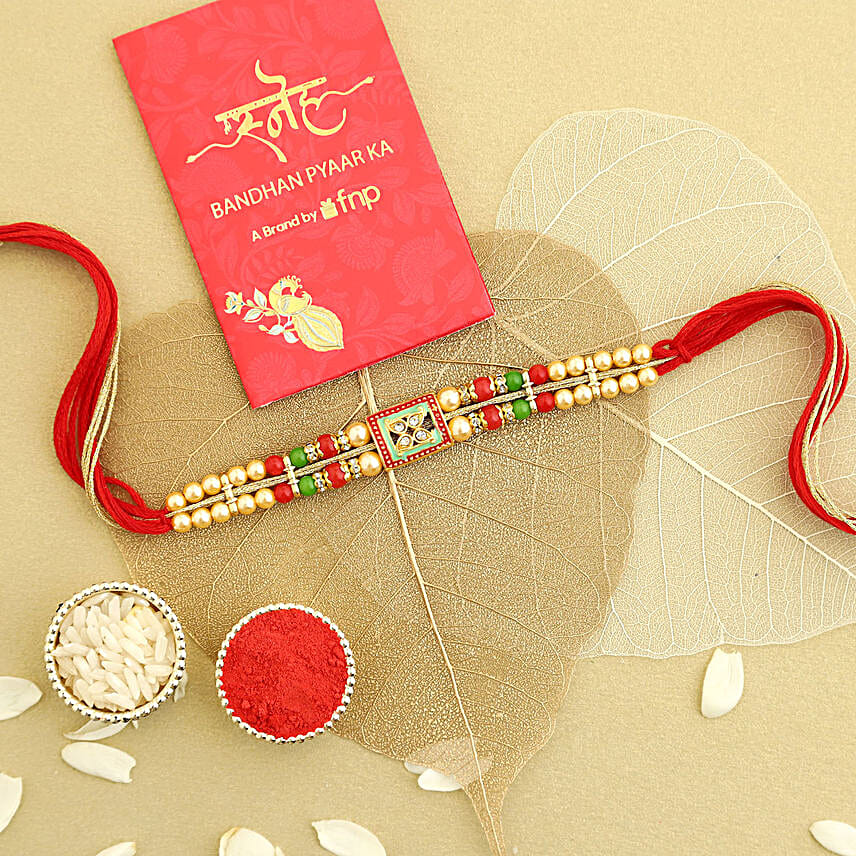 Adorned with vibrant colours and intricate designs, the Meenakari Rakhi is a true masterpiece. Crafted with a blend of enamel and metal, this Rakhi reflects the essence of traditional Indian art.
American Diamond Rakhi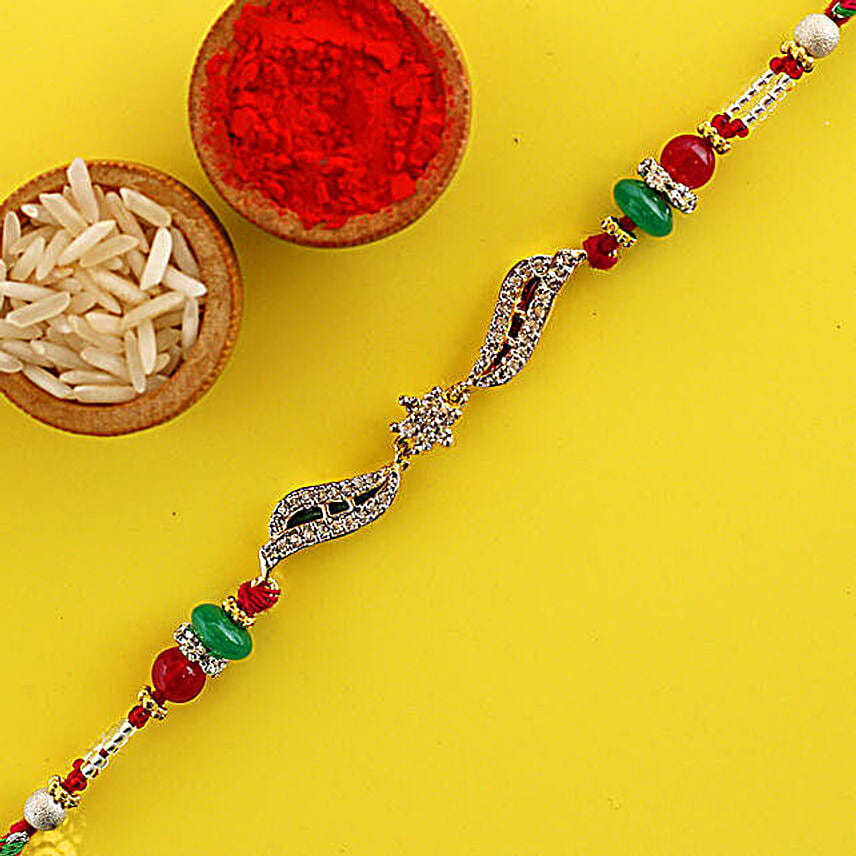 For those seeking a touch of elegance and glamour, the American Diamond Rakhi is a perfect choice. This Rakhi sparkles like the stars in the night sky, symbolising the everlasting bond between siblings. Its resplendent beauty leaves everyone in awe and makes it a cherished keepsake for years to come.
Mauli Rakhi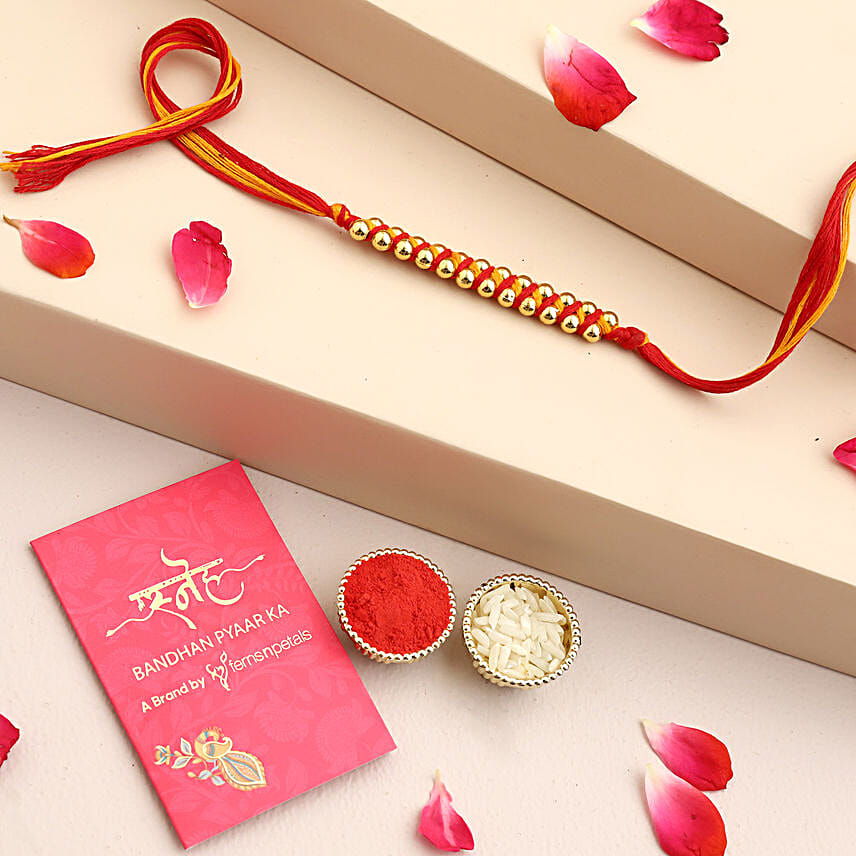 The charm of the Mauli Rakhi lies in its simplicity. With sacred threads intricately woven together, it represents the deep-rooted traditions and customs of Raksha Bandhan. This Rakhi not only signifies the love between siblings but also acts as a reminder of the eternal connection with our roots and culture.
Devotional Rakhi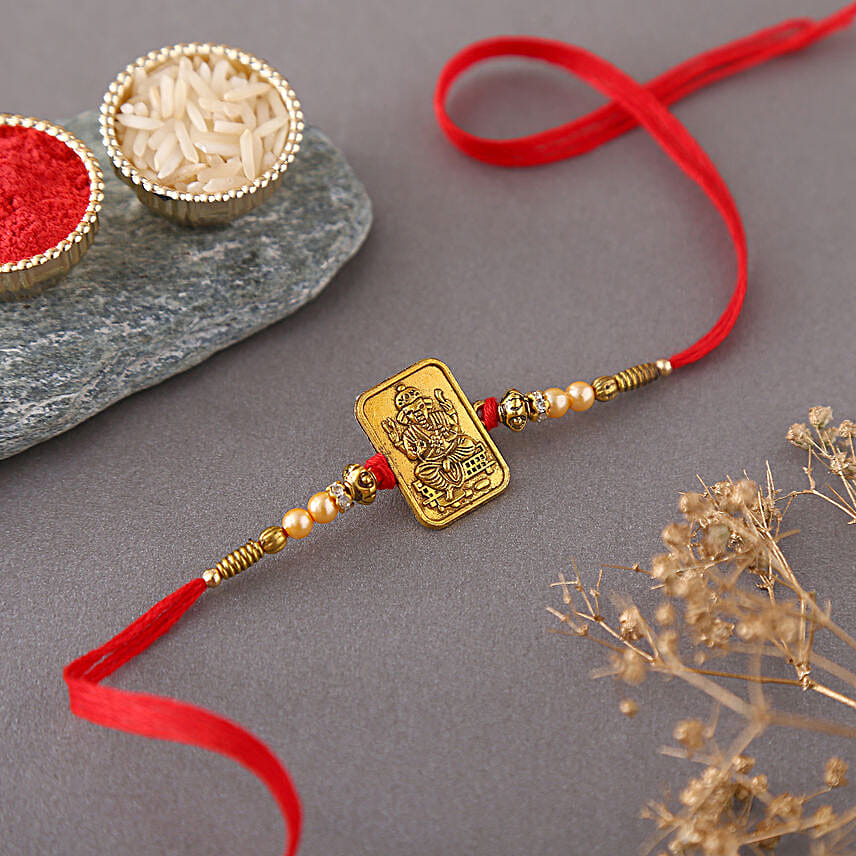 Embrace the divine aura of Raksha Bandhan with the Devotional Rakhi. These unique designs incorporate sacred symbols and deities, infusing spirituality into the celebration. As sisters tie these Rakhis, they invoke blessings and protection from the almighty for their beloved brothers.
Pet Rakhi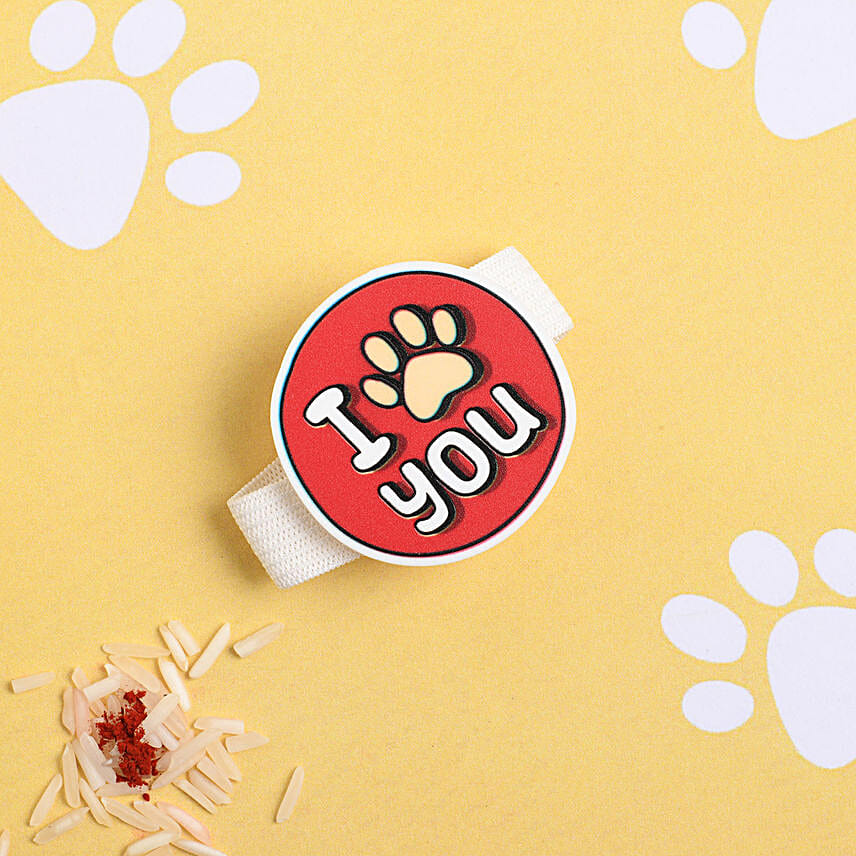 Pets are an integral part of many families, and this year, Raksha Bandhan extends its warmth to them too. The Pet Rakhi is specially crafted for our furry friends, making them a part of the festivities. These Rakhis come with comfortable and safe attachments so they can be easily adorned.
Toy Rakhi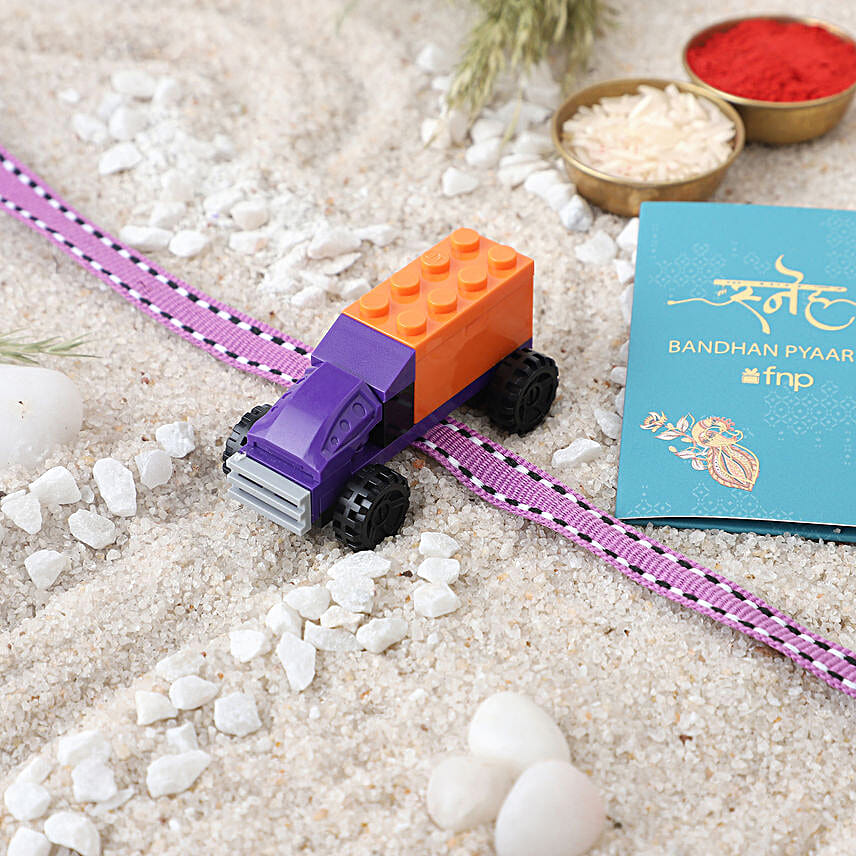 For the little ones who love playful surprises, the Toy Rakhi is an absolute delight. Imagine tying a Rakhi adorned with their favourite cartoon characters, like an Avengers rakhi. These Rakhis add a playful touch to the celebrations and bring endless smiles to the faces of the younger siblings. In case your little brother is a fan of hulk then hulk rakhi can also be a perfect pick.
Lumba Rakhi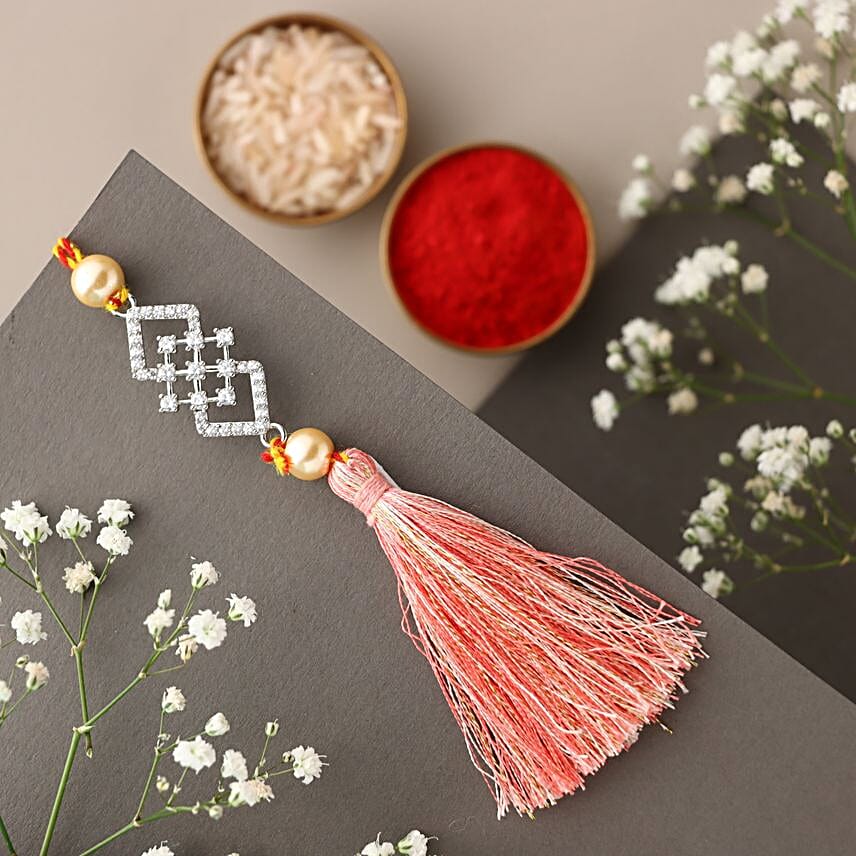 The Lumba Rakhi, also known as Bhabhi Rakhi, is intricately designed with beads and threads and is tied to the bangles of the sister-in-law. It represents the affectionate relationship shared by sisters-in-laws, fostering harmony and unity within the family.
Gota Patti Rakhi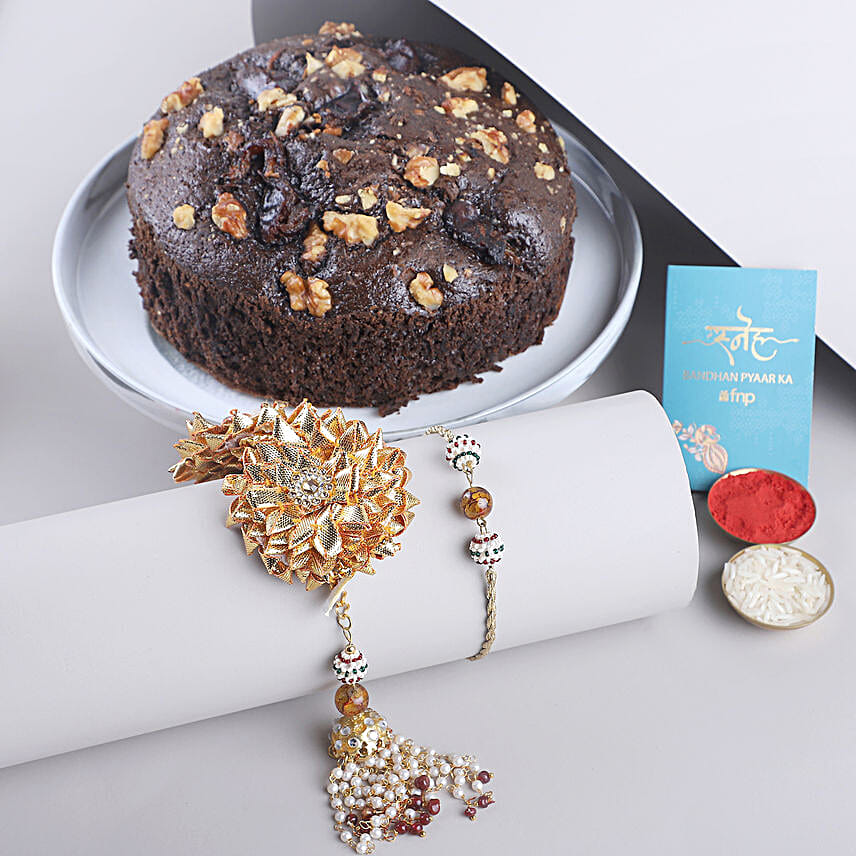 These rakhis are a splendid fusion of tradition and contemporary designs. Crafted with intricate appliqué work, this Rakhi is a true representation of artistic brilliance. The Gota Patti designer rakhis complement any festive outfit, adding a touch of regal elegance to the celebrations.
Pearl Rakhi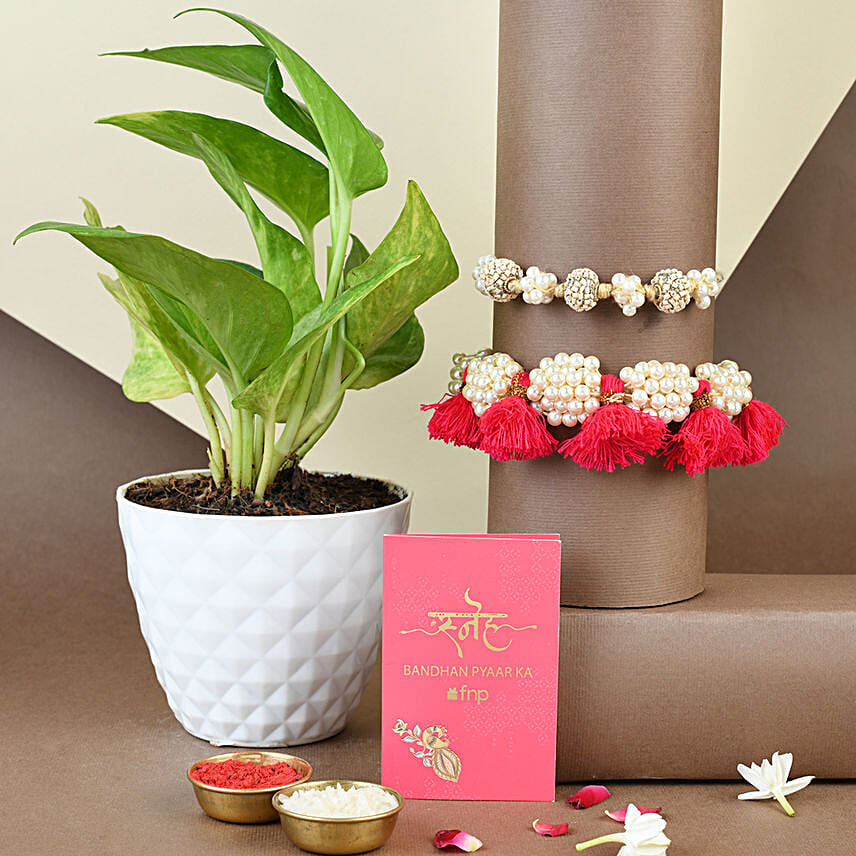 Pearls symbolise purity and perfection, making the Pearl Rakhi an epitome of grace and sophistication. As these lustrous beads grace the wrist of your brother, they signify the precious moments and memories shared between siblings. These are indeed one of the famous rakhi designs in 2023.
Kundan Rakhi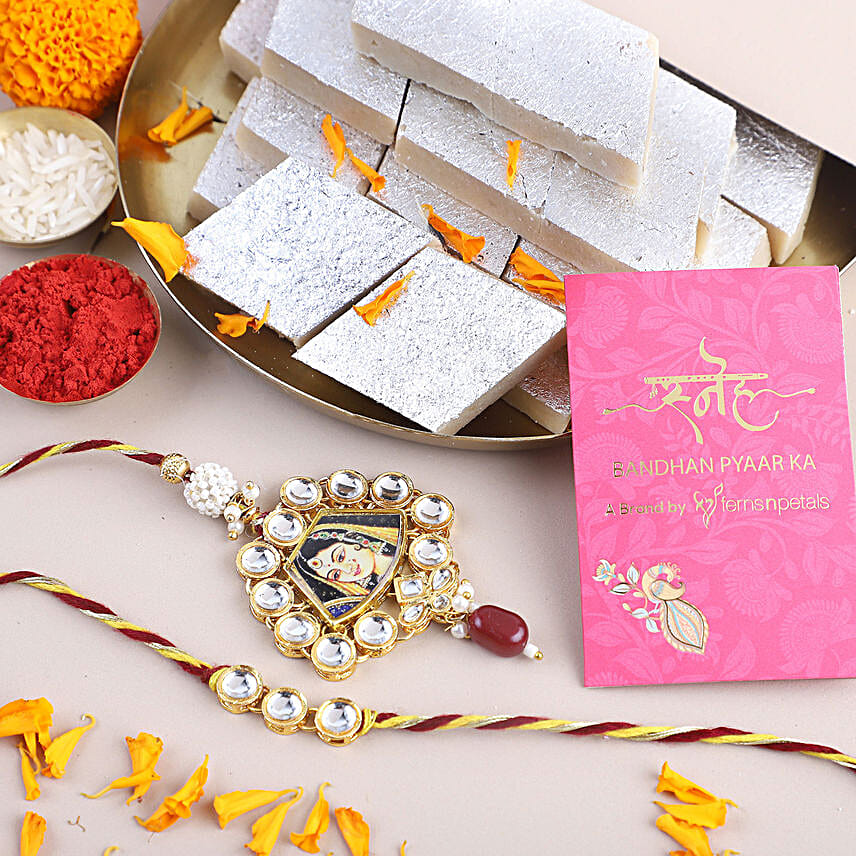 This Rakhi radiates a royal aura, signifying the deep bond and affection shared between brothers and sisters. With its breathtaking beauty, the Kundan Rakhi becomes a symbol of cherished memories and love.
In conclusion, as Raksha Bandhan approaches in 2023, these 10 unique Rakhi designs promise to add an extra layer of joy, sentiment, and creativity to the festivities. So, embrace the fusion of tradition and innovation as you celebrate the eternal bond of love and protection with your siblings. Whether it's a meenakari rakhi for your brother, lumba rakhi for your sister-in-law, or Doraemon Rakhi for the kids, these exquisite designs will undoubtedly make your Raksha Bandhan celebrations truly special.