Raksha Bandhan is not just for humans! It's a time to celebrate love and companionship in all forms, including our beloved fur babies! So, let's break the mould and dive into the paw-some world of pet rakhis! This Raksha Bandhan, let's show our furry siblings how much we adore them by tying some adorable and unique rakhis designed exclusively for our loyal and lovable companions.
Pawprints of Love Rakhi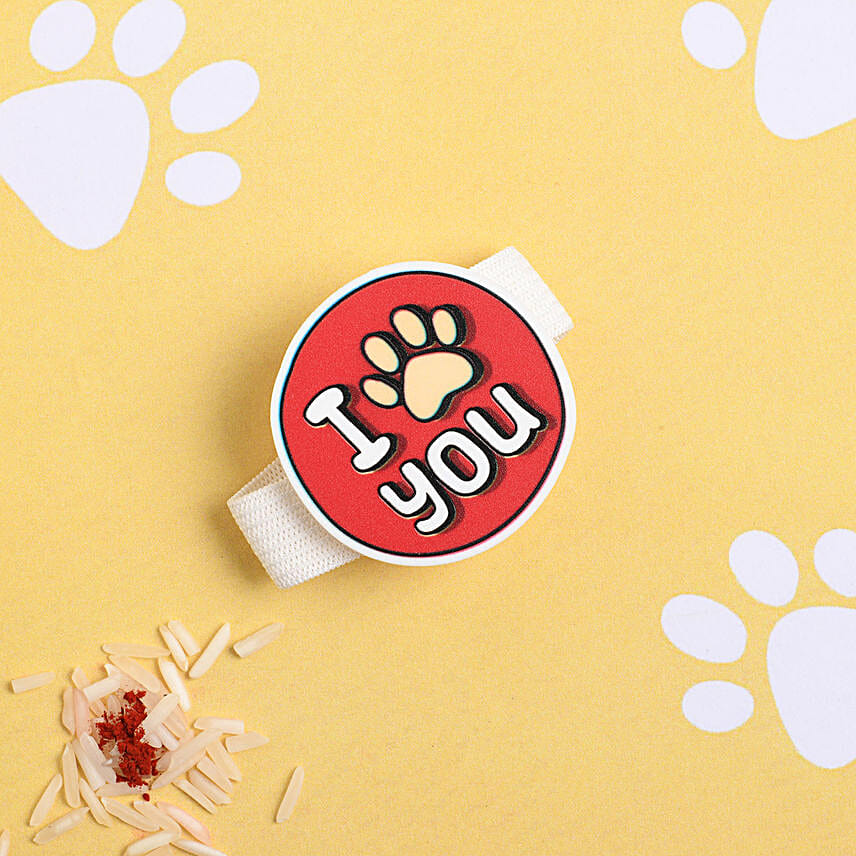 Leave a trail of love and joy with this rakhi. This one-of-a-kind rakhi design features tiny pawprints in vibrant colours. It beautifully symbolises the precious paw prints your furry buddy has left on your heart.
My First Paw-tie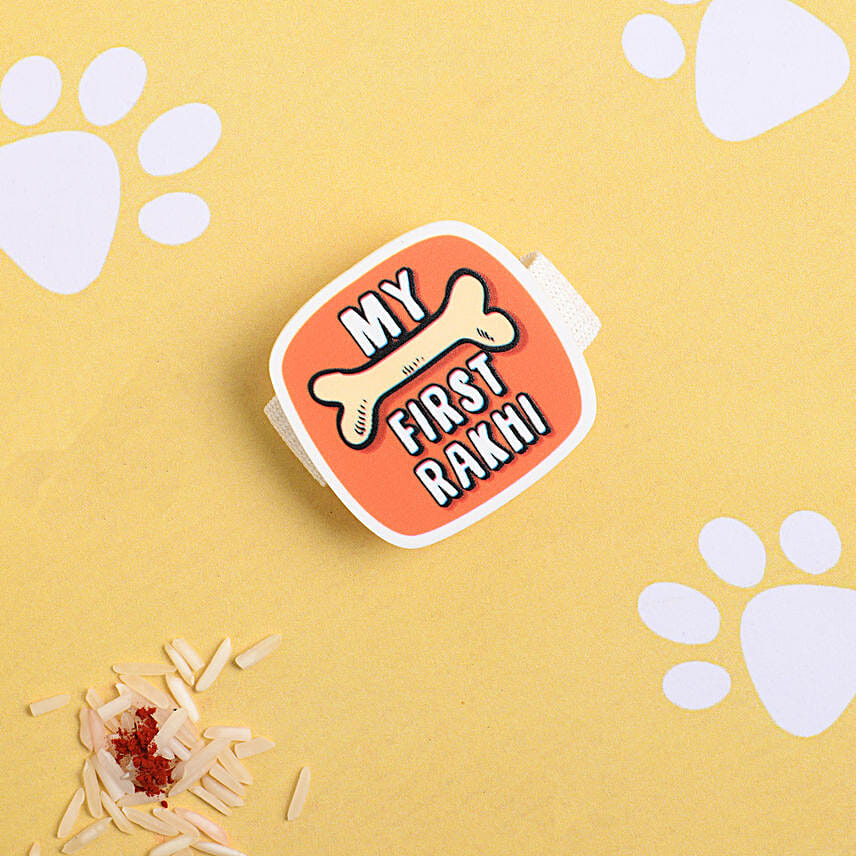 For those celebrating their first Raksha Bandhan with a new fur baby in the house, the "My First Paw-tie" rakhi is just paw-fect! This charming rakhi design showcases a bone with eye-catchy text, representing the first special bond with your adorable new pet.
Best Bro Fur-ever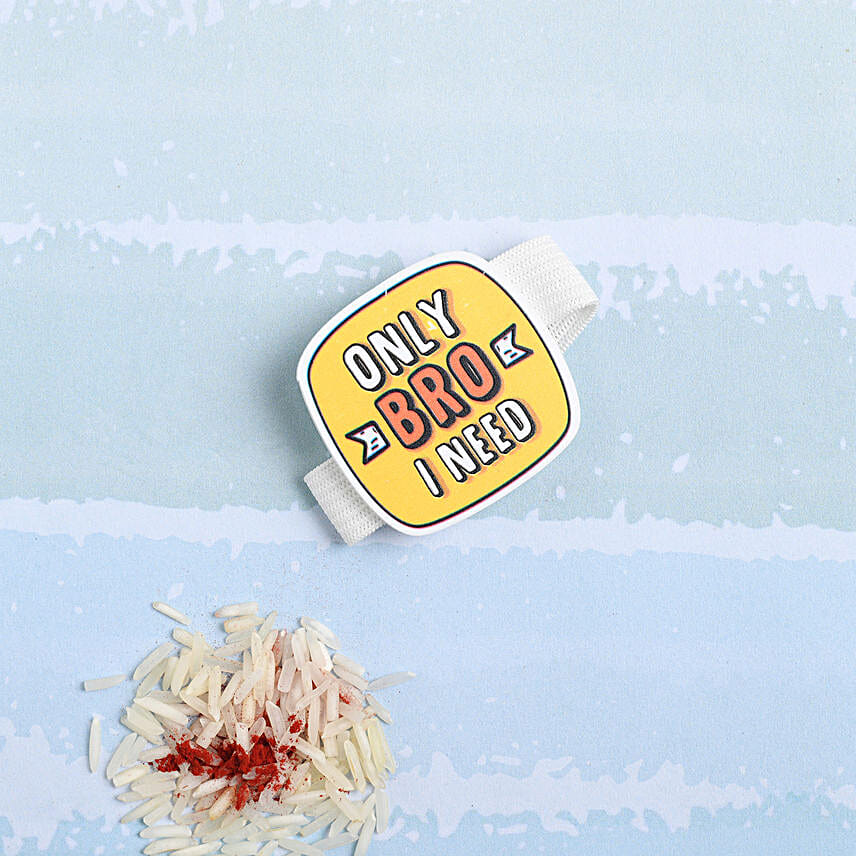 Your pet sibling is not just a pet; they are your best friend, confidante, and the best bro fur-ever! Celebrate this everlasting bond with the "Best Bro Fur-ever" rakhi. This rakhi is a fun and heartwarming way to acknowledge the unbreakable bond you share with your furry companion.
Goodest Boy Pet Band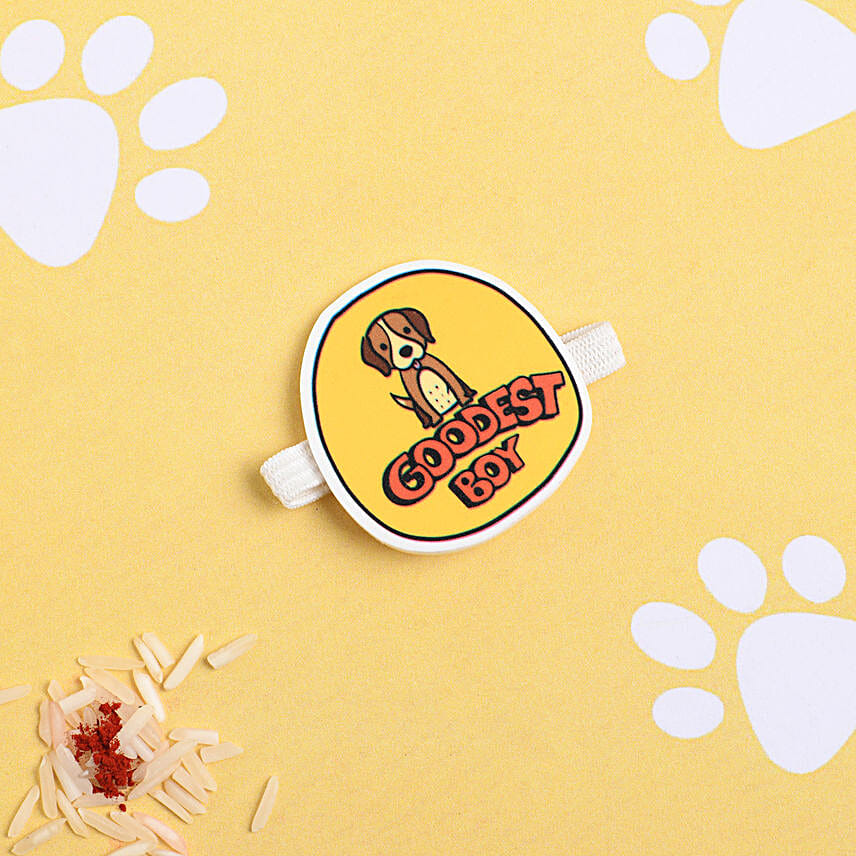 Is your pet the epitome of good behaviour and the ultimate "goodest boy"? Designed in vibrant colour with a cute puppy print, this perfect rakhi online will help you showcase to everyone how they've won your heart and are the best companion you could ask for.
Lazy No. 1 Pawfect Rakhi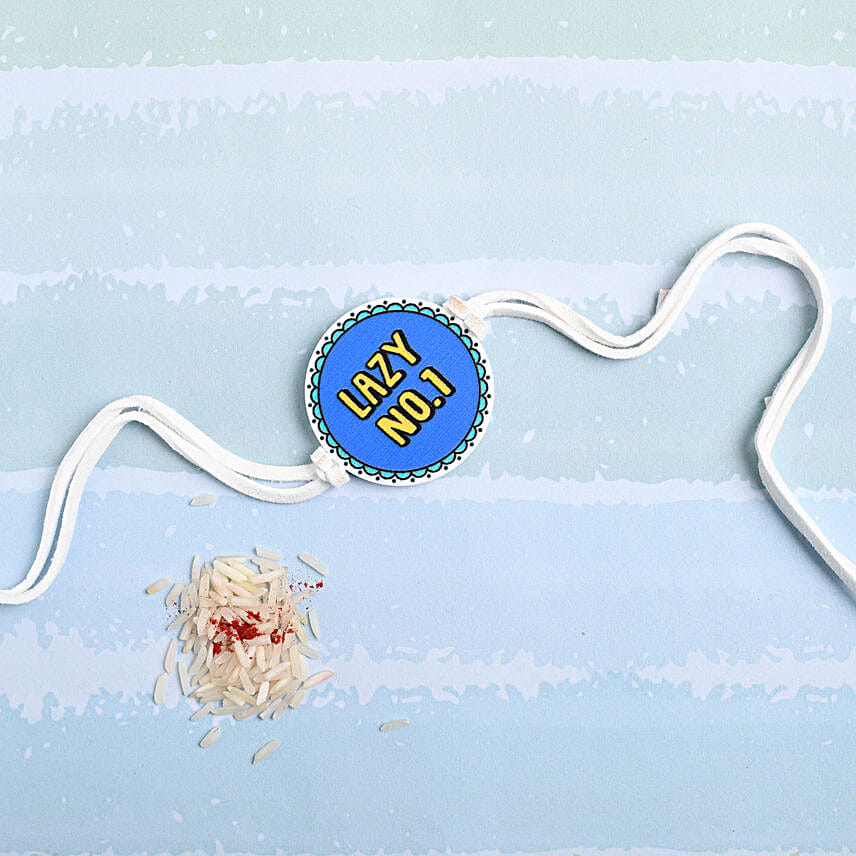 For fur babies who are masters of relaxation and enjoy their lazy moments, the "Lazy No. 1 Pawfect Rakhi" is the ultimate choice! This unique rakhi design features funny text detailing, capturing the essence of your pet's lazy yet lovable personality.
This Raksha Bandhan, let's include our pet siblings in the celebration and make them feel loved and cherished with these unique and adorable pet rakhis. The joy and happiness they bring into our lives deserve to be celebrated just like any other family member. So, go ahead and shop for these quirky pet rakhi designs online and make your fur buddy's tail wag with delight. Happy Raksha Bandhan to all the pet siblings out there!