Raksha Bandhan is just around the corner, aren't you excited to shop for the best rakhis for your siblings? We know you are! But what if we told you there are some rakhis that your siblings don't have to take off? Yes, you heard that right! Here are some fascinating rakhi varieties that symbolise the bond and double up as stylish accessories for your siblings to wear for days after the celebration.
Bracelet Rakhis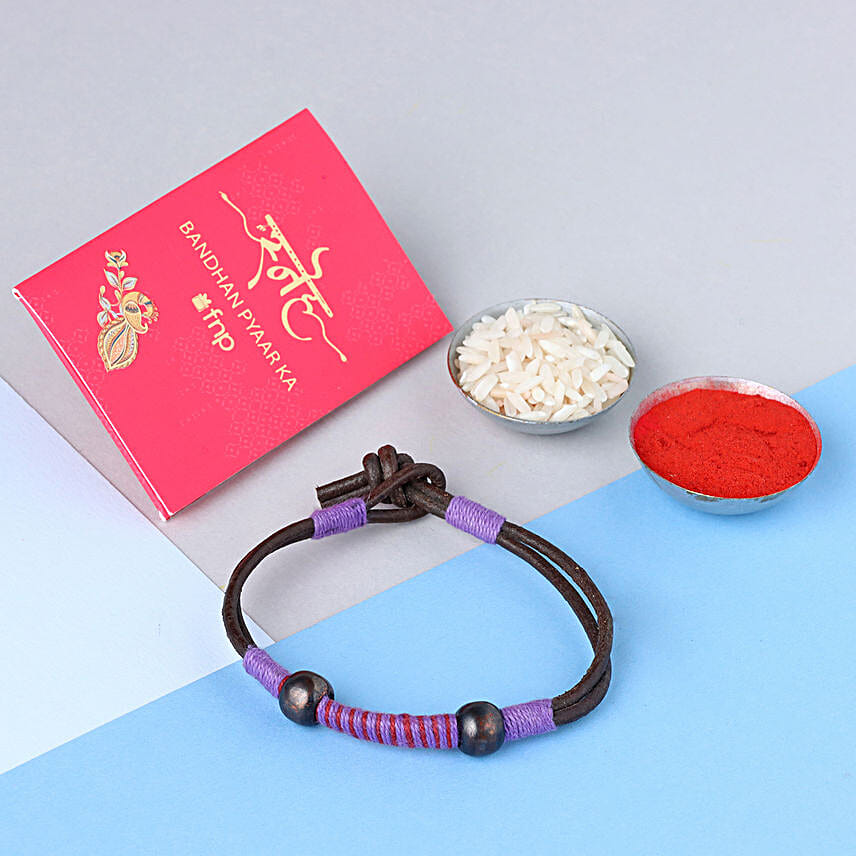 This year, go for a rakhi that is super stylish, so your sibling can flaunt it long after Raksha Bandhan. Bracelet rakhis are precisely that – a perfect blend of tradition and fashion. These rakhis come in various designs, from intricate beads to charming charms, making them suitable for all tastes.
Evil Eye Rakhi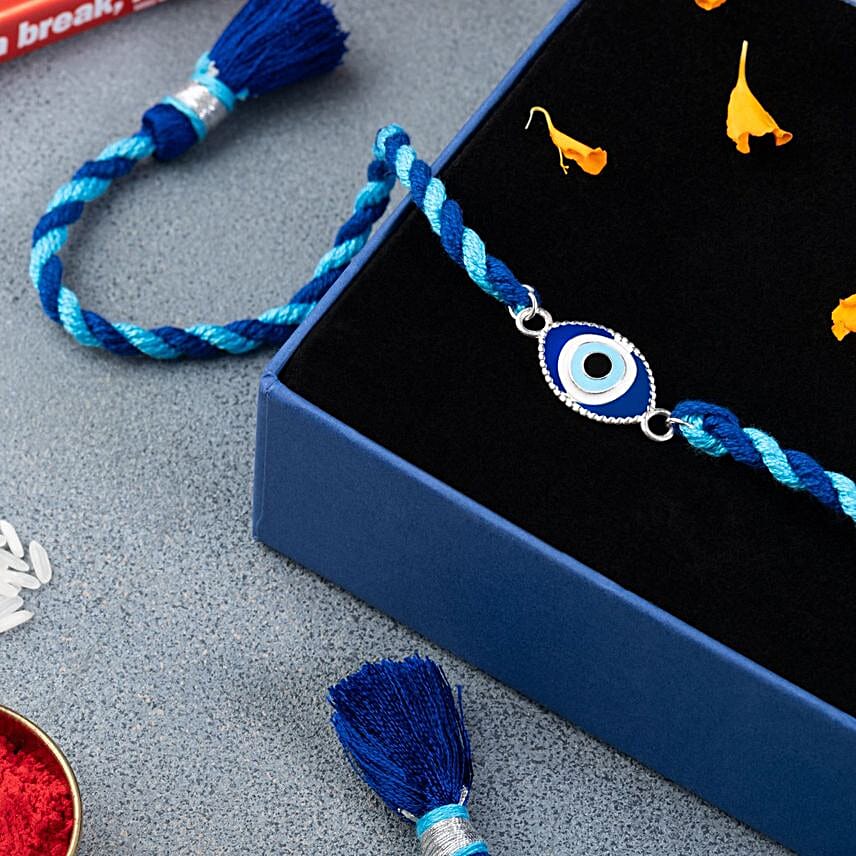 The evil eye rakhi is not just a symbol of protection but also a fashionable statement. This rakhi is designed with an eye-shaped emblem that is believed to ward off negative energies and protect the wearer from harm. You'll find evil eye rakhis in various styles, from simple and elegant to intricately designed pieces that are sure to catch everyone's eye.
Silver Rakhi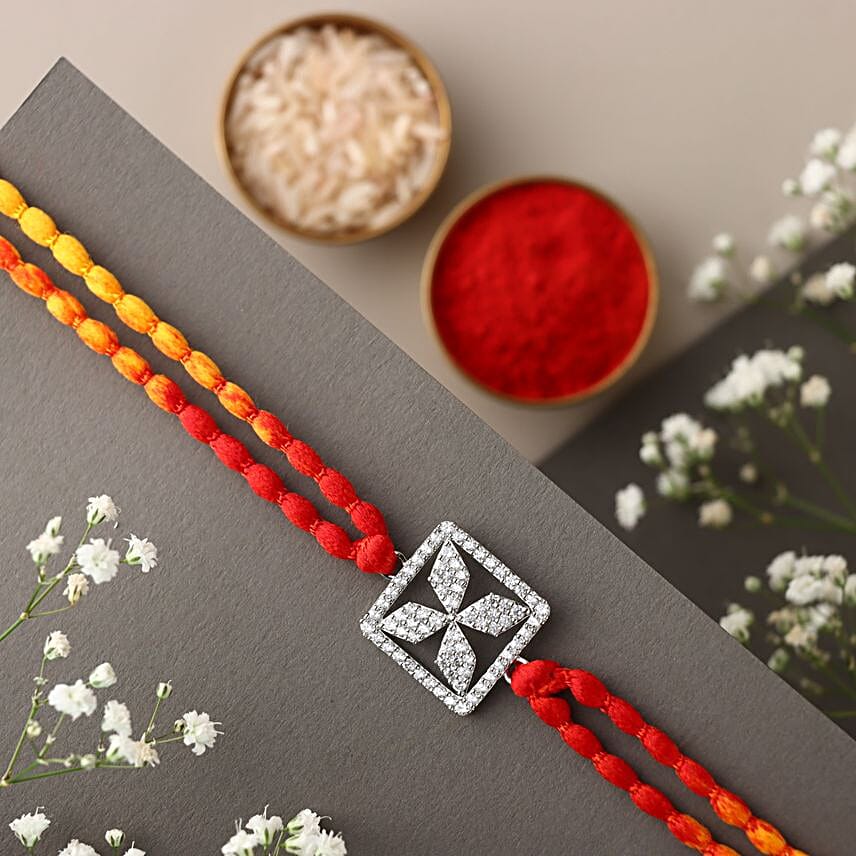 If you're looking for a rakhi that's both elegant and enduring, then a silver rakhi is the way to go. Silver has always been associated with purity, and gifting a silver rakhi is a gesture of pure love and affection. The best part about this rakhi is that it can be worn long after the festivities as it looks fancy and designer.
American Diamond Rakhi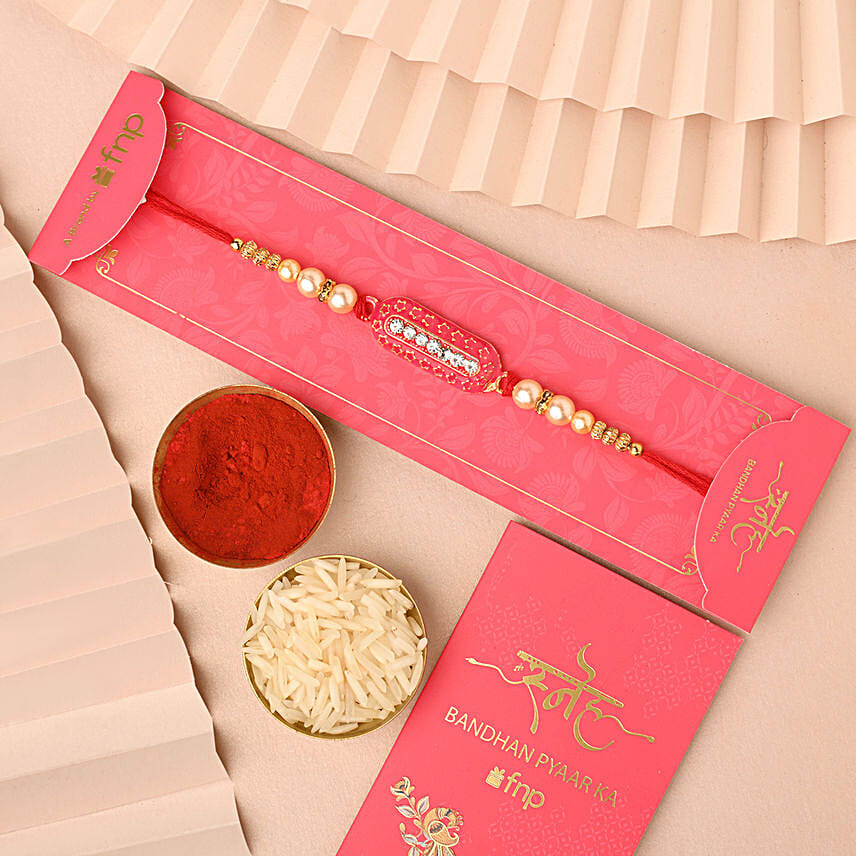 For those who love a little bling, American diamond rakhis are the perfect choice. These rakhis are adorned with sparkling stones that add glamour to the wrist. Even after the celebrations, they can be worn to mark a statement. Moreover, plantable rakhis are also a good option, if you are looking for a rakhi that is visually appealing but also unique, eco-friendly and durable.
In conclusion, Raksha Bandhan is not just about tying a thread; it's about strengthening the bond between siblings. With these unique rakhis, you can give your sibling a chance to not only remember the love and protection you offer but also showcase their own distinct fashion sense.  So, this year, explore these rakhis and make the festival even more special!