Hey there, fellow gift hunters and celebrators of sibling bonds! A festival filled with laughter, mischief, and a dash of magical threads is around the corner. That's right, it's Raksha Bandhan! The day when brothers and sisters express their love and affection for each other. And for those adorably mischievous little brothers, what better way to elevate this special day than by gifting them the most unique and delightful cartoon rakhis? So, let's explore some of the enchanting options that will make this Raksha Bandhan truly unforgettable for them!
Bal Hanuman Rakhi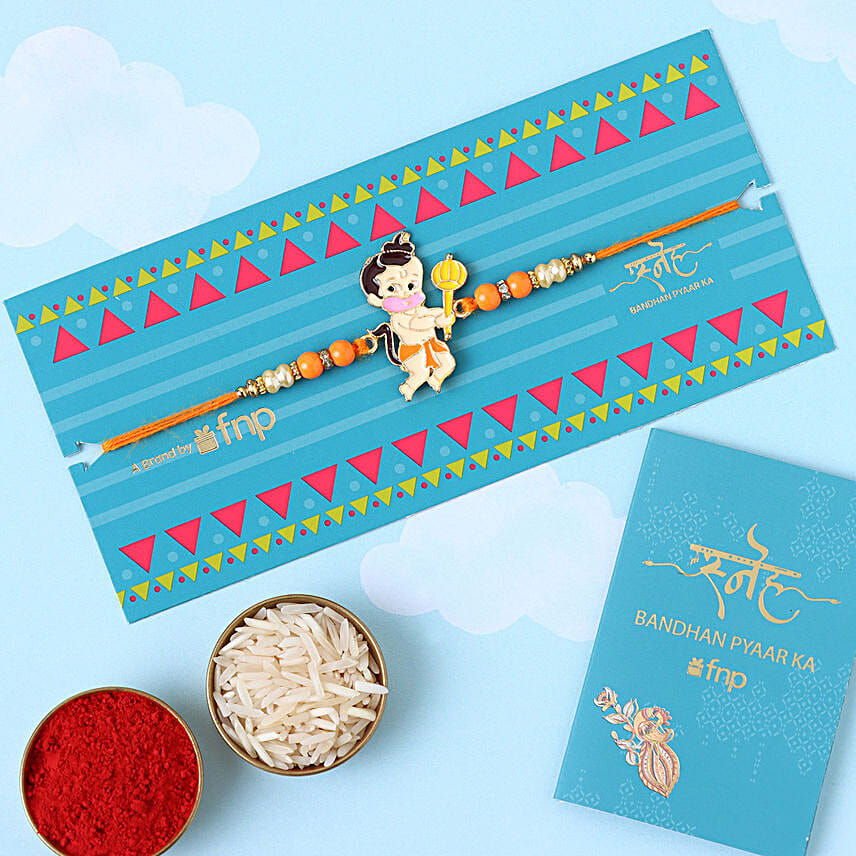 Is your little brother a fan of the mighty Bal Hanuman? If so, we have just the rakhi for him! Imagine tying a cute Hanuman rakhi, the epitome of strength and devotion, around your brother's wrist. It's not just a rakhi; it's a symbol of your love and faith in his bravery.
Bal Krishna Rakhi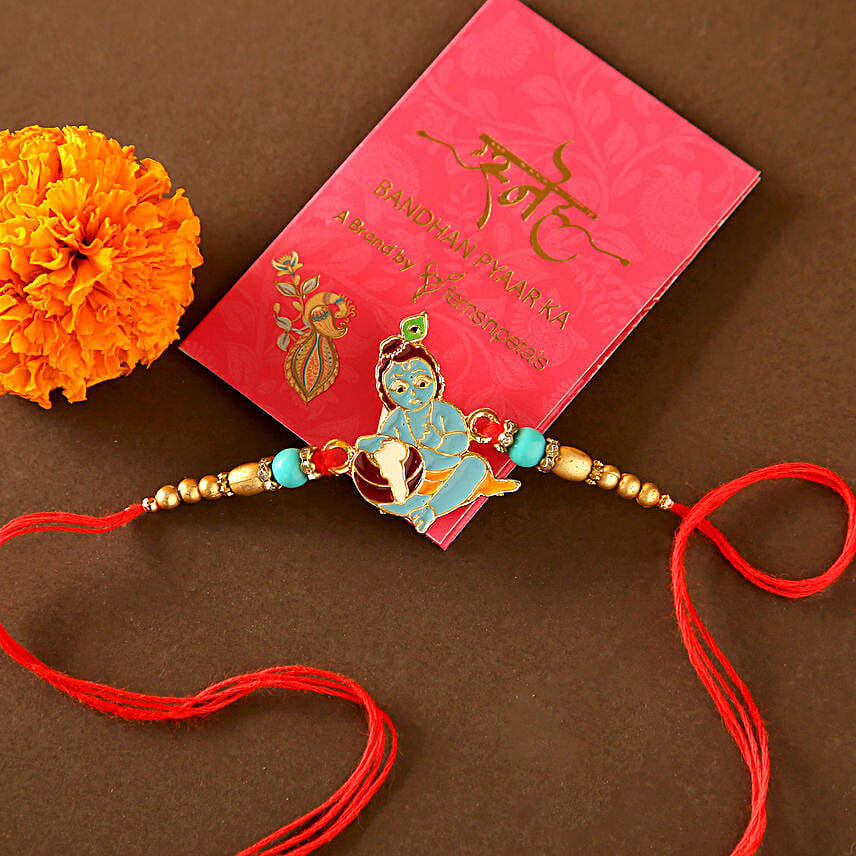 For those who adore the mischievous charm of Lord Krishna, the Bal Krishna rakhi is a perfect choice. This beautifully crafted designer rakhi features a miniaturised Krishna idol completed with peacock feather. Your brother will surely be delighted to wear this symbol of Lord Krishna's divine love and playfulness.
Mickey Mouse Rakhi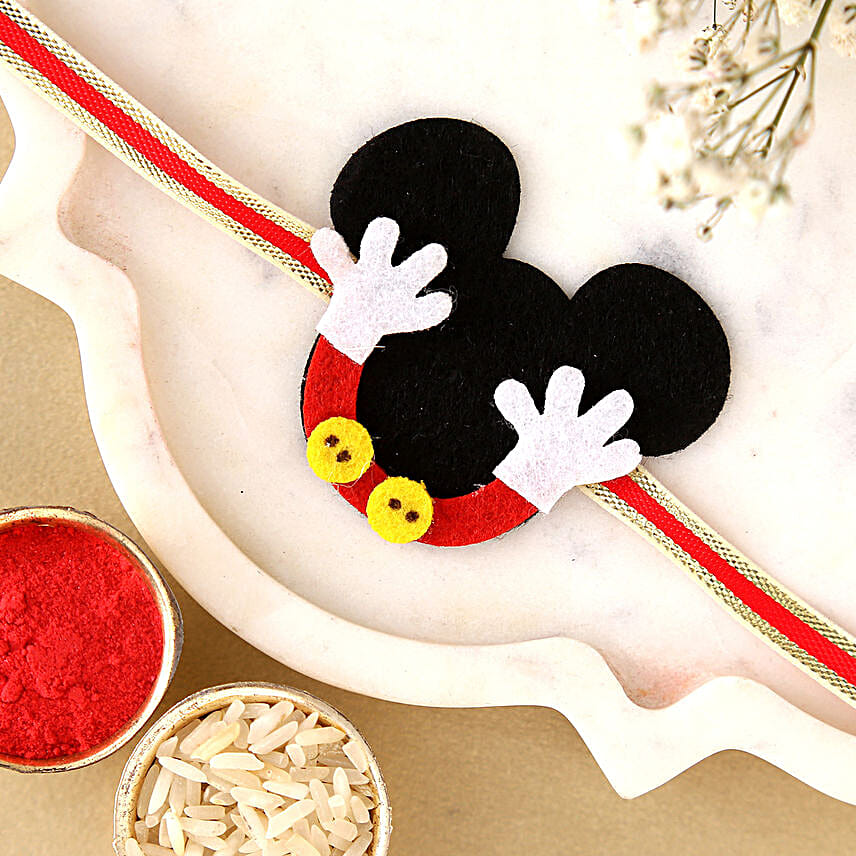 Mickey Mouse, the iconic Disney character, is a timeless favourite among kids. Tying your sibling a Mickey Mouse rakhi is like giving them a piece of childhood magic. Every time they look at it, they'll be reminded of the special bond you share, filled with joy and laughter. This rakhi is indeed one of the cute & unique cartoon rakhi for kids.
Bal Ganesha Rakhi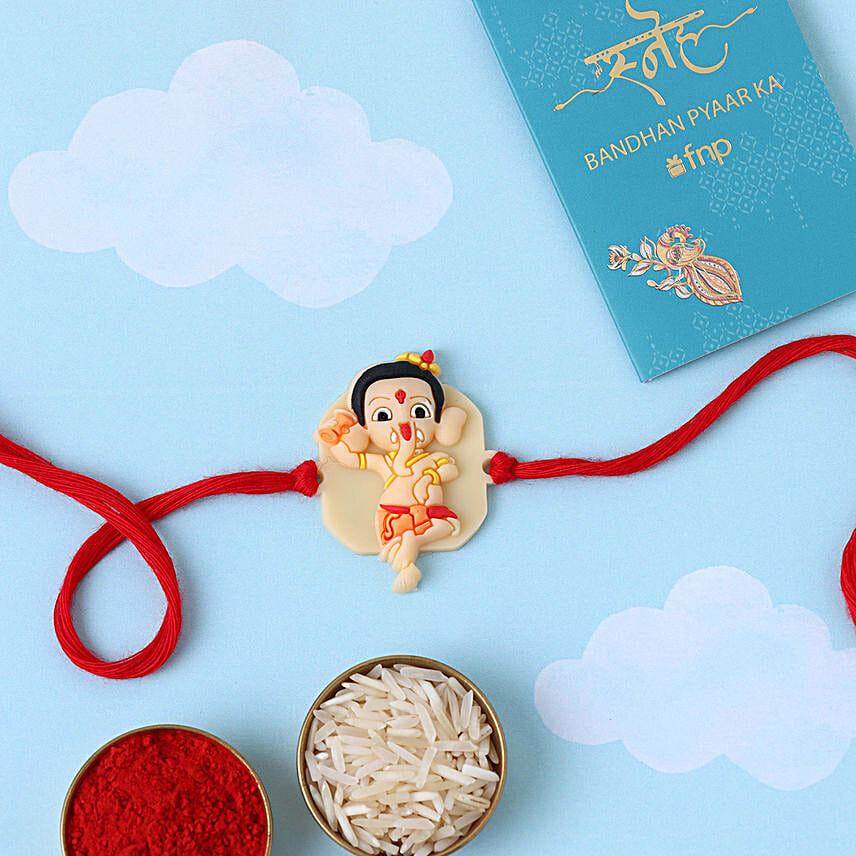 Lord Ganesha, the remover of obstacles, is a beloved deity of all ages. This Bal Ganesha rakhi is a symbol of your prayers for your sibling's well-being and success. It's a thoughtful way to convey your love and blessings while celebrating the rich cultural heritage of India.
Cartoon rakhis for kids are a fun and thoughtful way to celebrate Raksha Bandhan. They not only symbolise your love but also cater to your sibling's unique interests. So, go ahead, choose the perfect cartoon rakhi, and make this Raksha Bandhan a day your little ones will cherish forever. And don't forget the sweets! No Raksha Bandhan is complete without exchanging delicious treats!