Raksha Bandhan, the festival of love and sibling bonding, is an exciting time for brothers and sisters. But for little brothers, it's an adventure filled with anticipation and excitement. So, this Raksha Bandhan, let's take their joy to new heights with the cutest and most fun rakhis specially designed for kids. These unique rakhi designs for kids will surely bring a big smile to their faces.
Superman Rakhi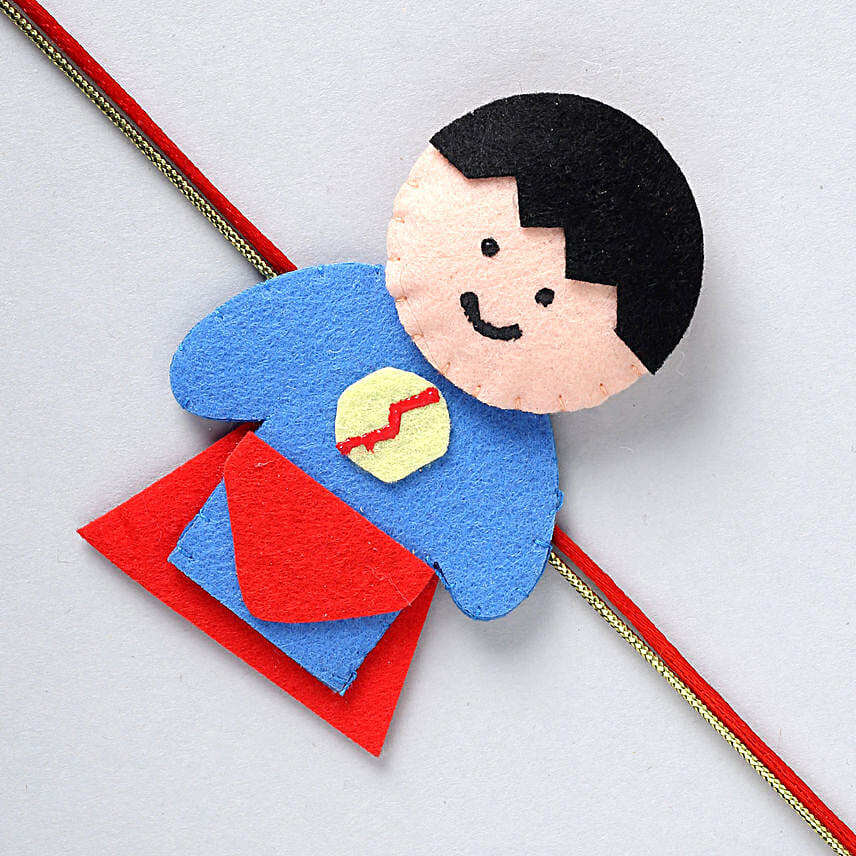 Is your little brother a fan of Superman? If yes then surprise him with this Superman rakhi that looks absolutely adorable. By tying this rakhi, let him know he's your real-life superhero. It will become his symbol of strength and bravery.
Hulk Rakhi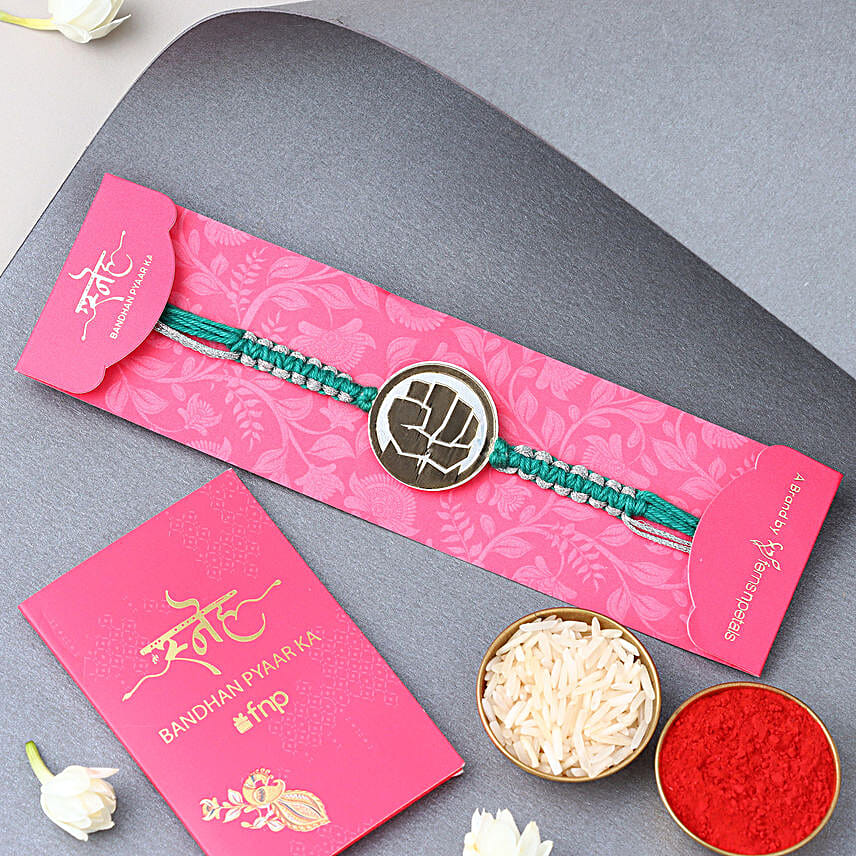 If your little brother is a bundle of energy like the Hulk, then this Hulk Rakhi is the perfect choice! With the fierce Hulk fist and a touch of playfulness, this rakhi will be a smash hit for your little superhero.
Captain America Rakhi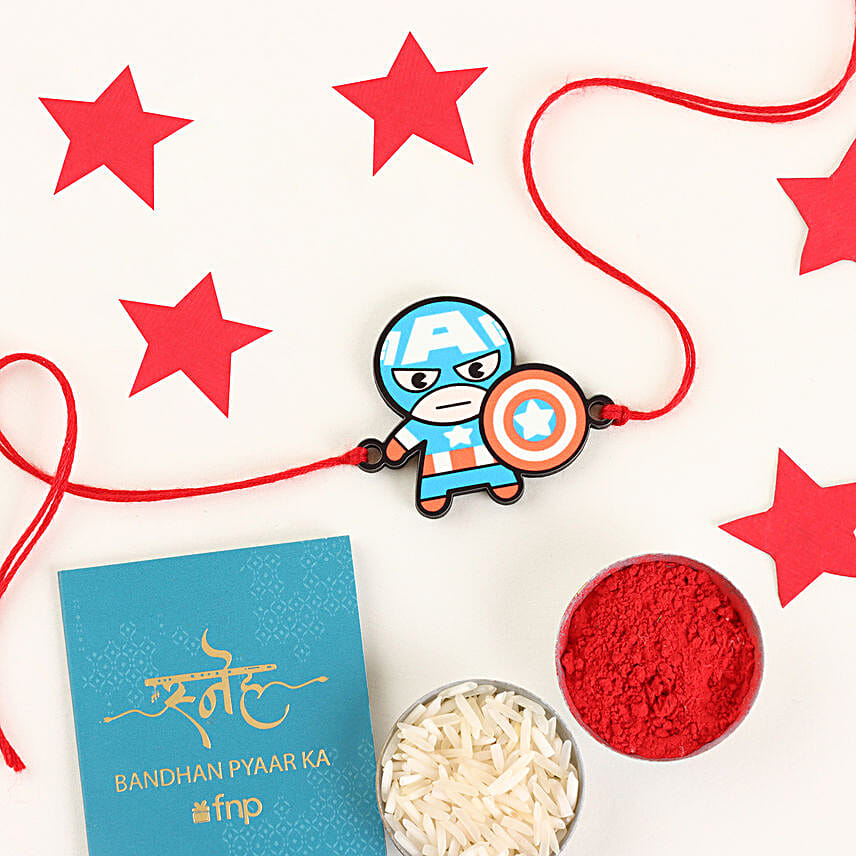 For those who admire the defender of justice, our Captain America rakhi is here to save the day! Featuring the iconic shield design and symbol of bravery, this rakhi lets your brother feel like the true hero he is. Moreover, you can also search for other Avengers rakhis as well.
Mickey Mouse Rakhi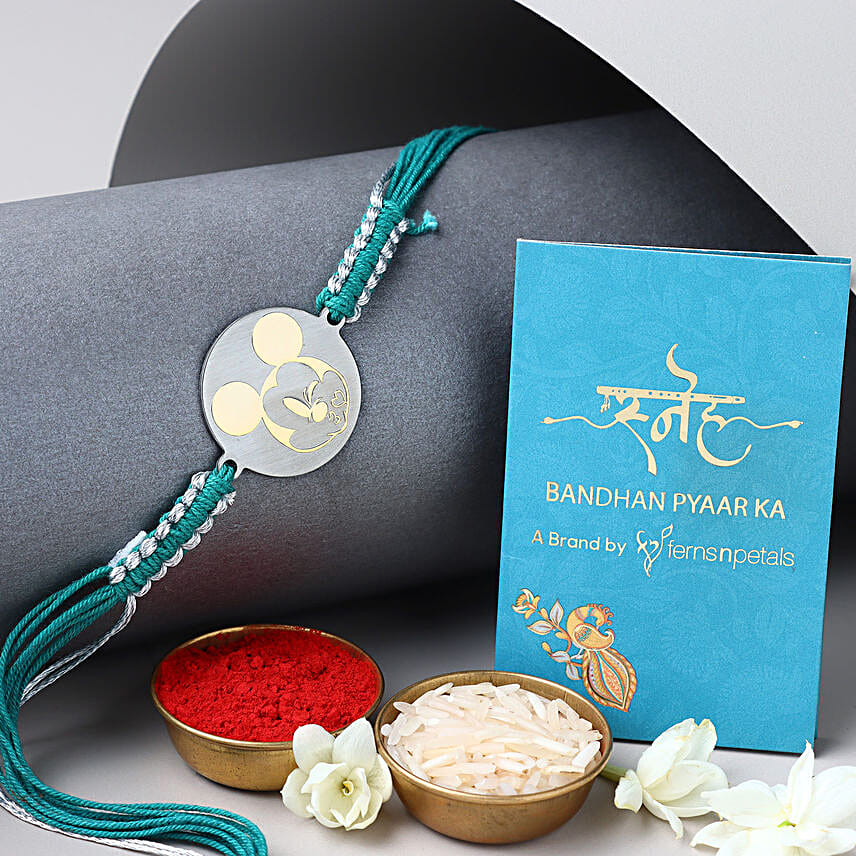 For the youngest siblings who adore all things Disney, the "Mickey Mouse Rakhi" is a delightful choice. The classic Mickey face will enchant your little brother, making this Raksha Bandhan truly magical for him.
Push Button Rakhi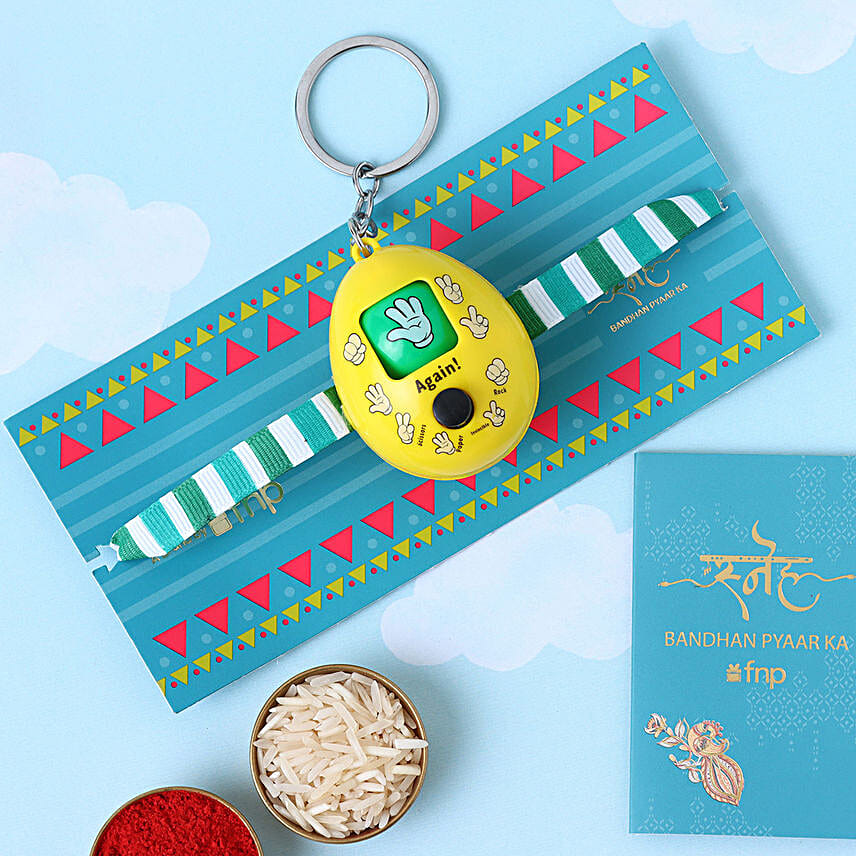 Why settle for the ordinary when you can have something extraordinary? This "Push Button Rakhi" is not just a rakhi; it's a playful game of stone, paper, and scissors. So, let your little brother have a blast with this one of the absolutely perfect rakhi for kids.
Bal Hanuman Rakhi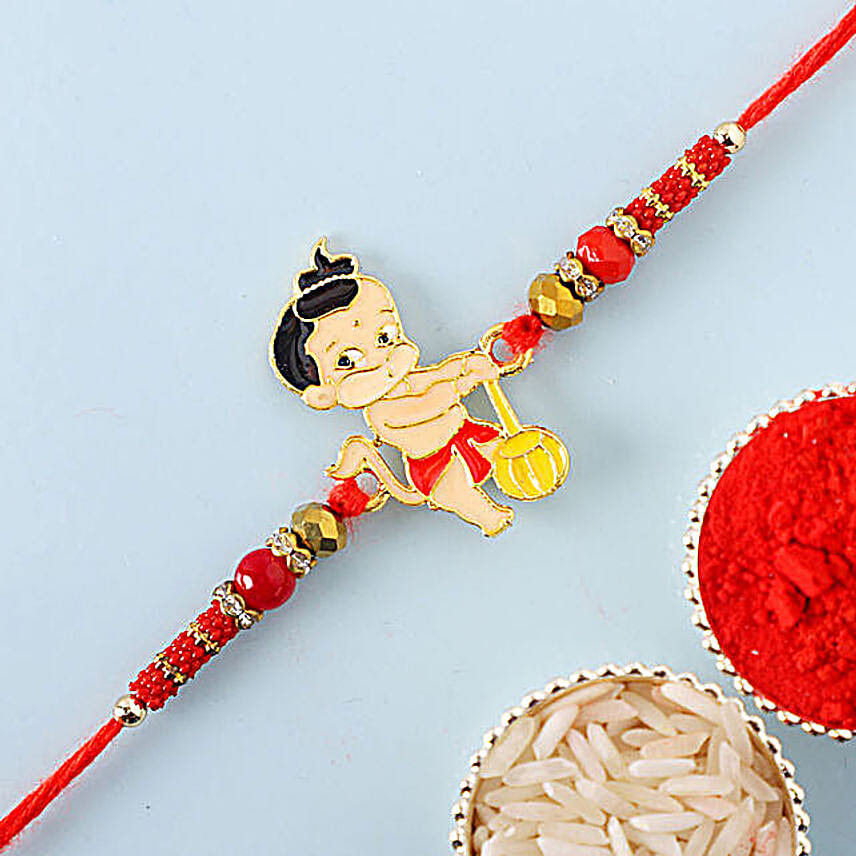 For a touch of tradition and devotion, the "Bal Hanuman Rakhi" is a beautiful option. This rakhi celebrates the courage and strength of Lord Hanuman, reminding your little brother of the power of faith and love.
Peppa Pig Rakhi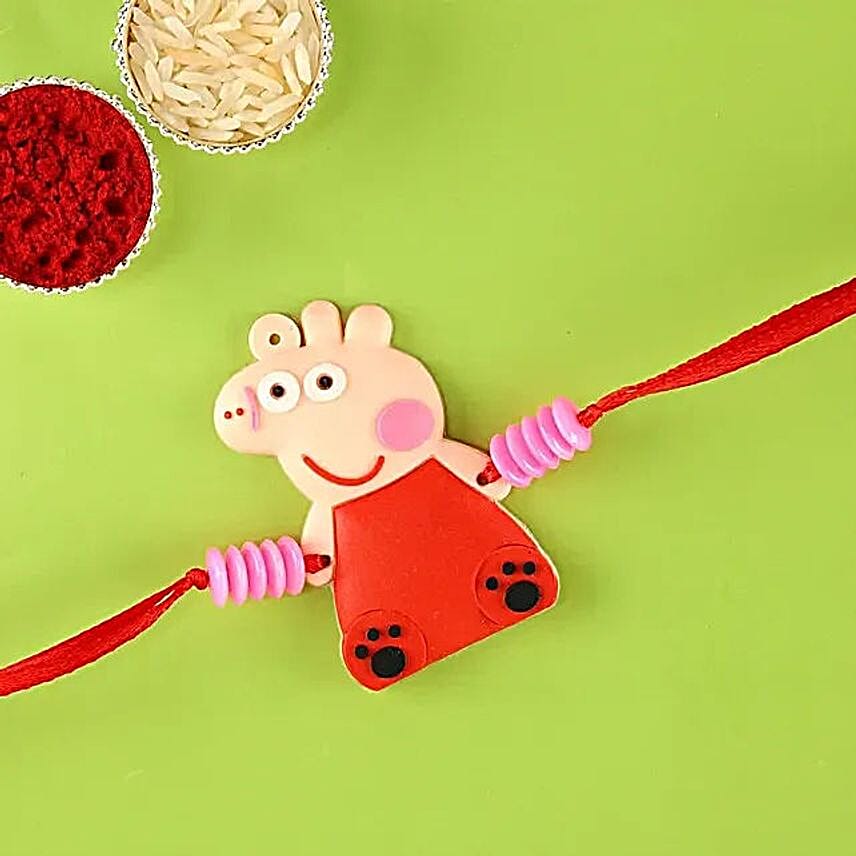 If your little brother loves Peppa Pig's adorable adventures, then this "Peppa Pig Rakhi" will be an oink-tastic addition to his celebrations. Watch him giggle with joy as you tie this thread of love on his wrist.
Lego Rakhi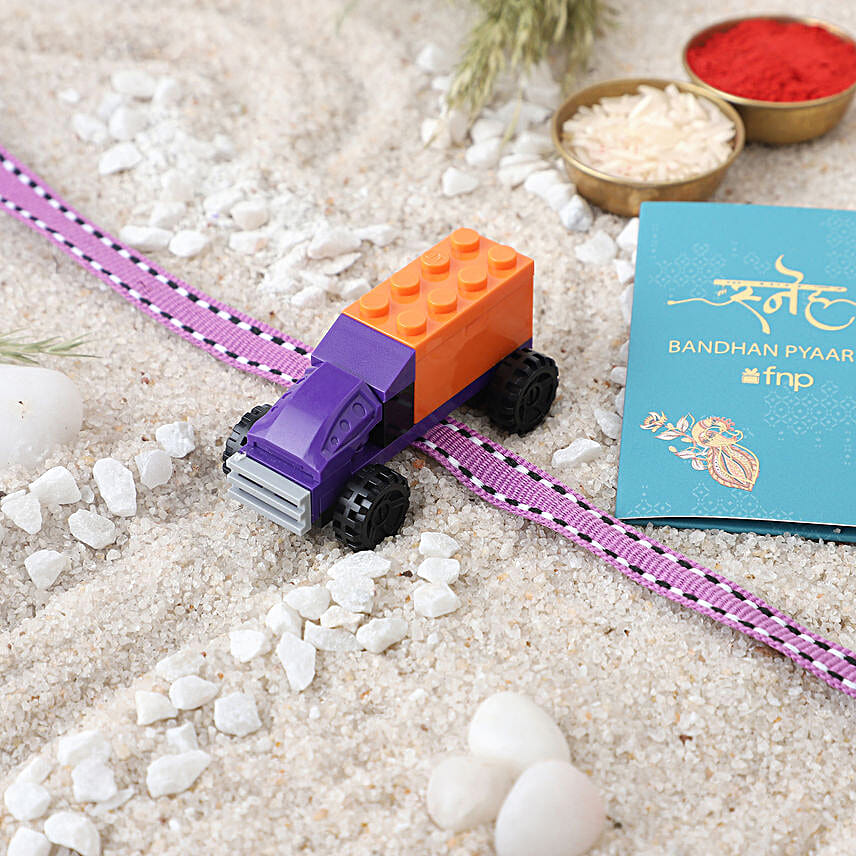 For creative and imaginative little minds, the Lego toy rakhi is a fantastic choice. These colourful building blocks will not only adorn their wrists but also inspire endless playtime fun.
Ludo Rakhi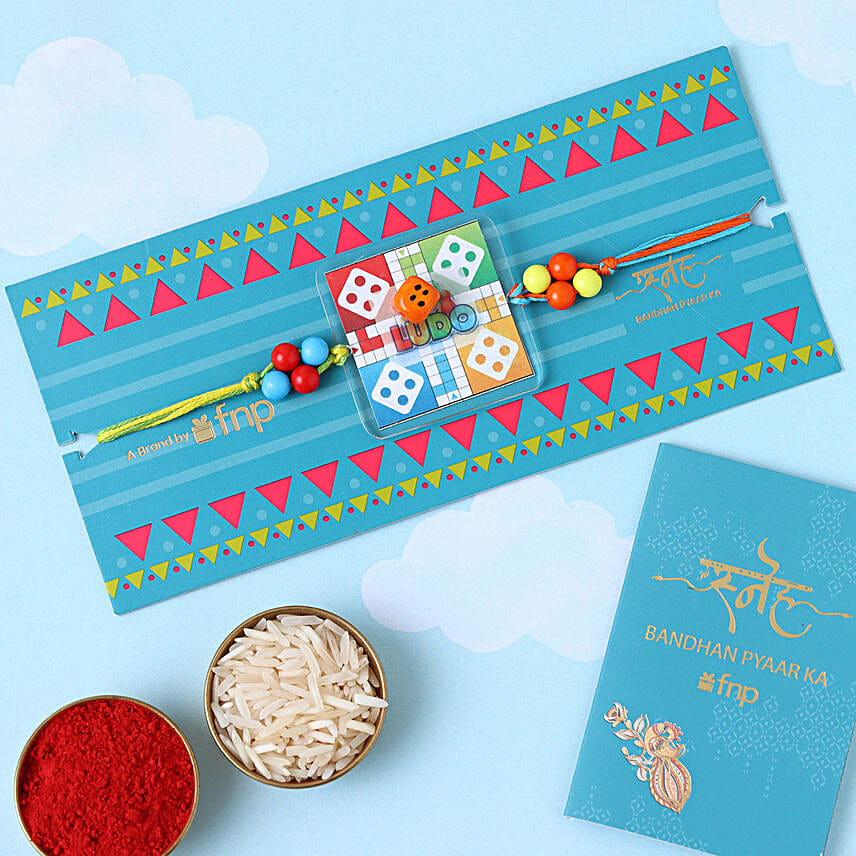 Bring the joy of playing together with the "Ludo Rakhi." This rakhi doubles up as a fun ludo game board, making Raksha Bandhan a memorable time of bonding and laughter. Moreover, if you want to go for a simple one then bands rakhi are also a good option.
So, this Raksha Bandhan, let's celebrate the innocence and joy of childhood with these cute and funny rakhis for kids. Let these rakhis become tokens of your love and a celebration of the wonderful bond you share with your little brothers. Happy Rakhi!