Raksha Bandhan, the heartwarming festival which celebrates the bond between brothers and sisters, is just around the corner. Thus, the excitement of choosing the perfect Rakhi gifts for brother must have filled the air. This year, let's go beyond the traditional gifts and surprise your brother with something truly thoughtful and delightful – grooming hampers that will make him feel cherished and loved. So, here are a few of the perfect gift hampers that you can think of giving to him.
Eternal Garden Perfume Set for Men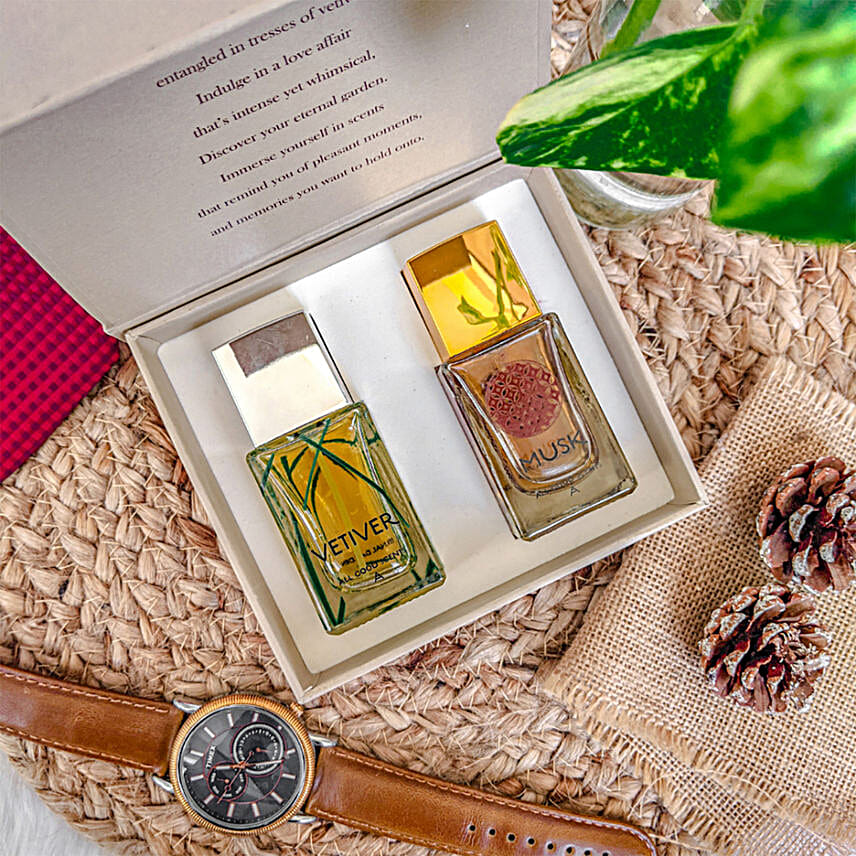 A whiff of a captivating fragrance can leave a lasting impression, and this Perfume Set for Men is designed to do just that. Both fragrances will remind your brother of the beautiful moments you've shared and evoke cherished memories of your bond. In order to make it a complete Rakhi package, you can pick the best Rakhi online and order it all together.
The Man Company Detan Facial Kit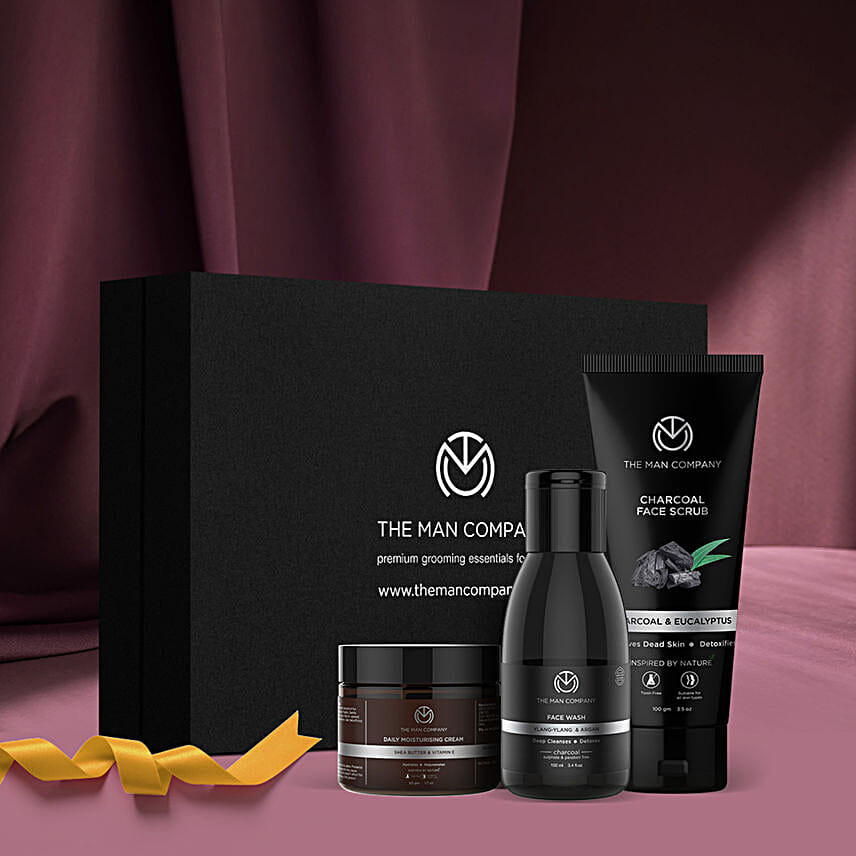 With the world moving at a fast pace, your brother's skin deserves some tender loving care. The Man Company Detan Facial Kit is a perfect solution to pamper him with the gift of refreshing and rejuvenating skincare. This grooming hamper comes with a range of premium products that promise to cleanse, hydrate, and protect his skin, leaving it smooth and radiant like never before.
The Beard Story Ultimate Men Daily Grooming Hamper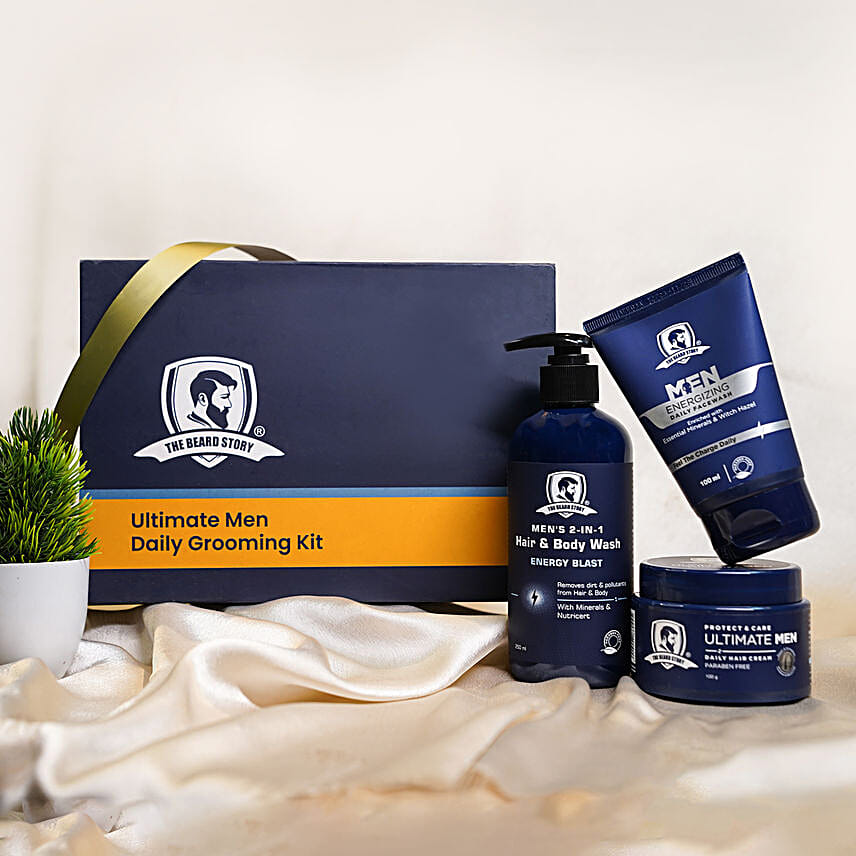 If your brother takes pride in his well-groomed beard, then this is surely one of the best rakhi gift hampers for him. This hamper is a one-stop solution for maintaining a suave and impeccable beard. Packed with the best face wash, hair cream and body wash, this gift will make him feel like a true grooming aficionado.
Wenz Men's Wallet With Yardley London Grooming Kit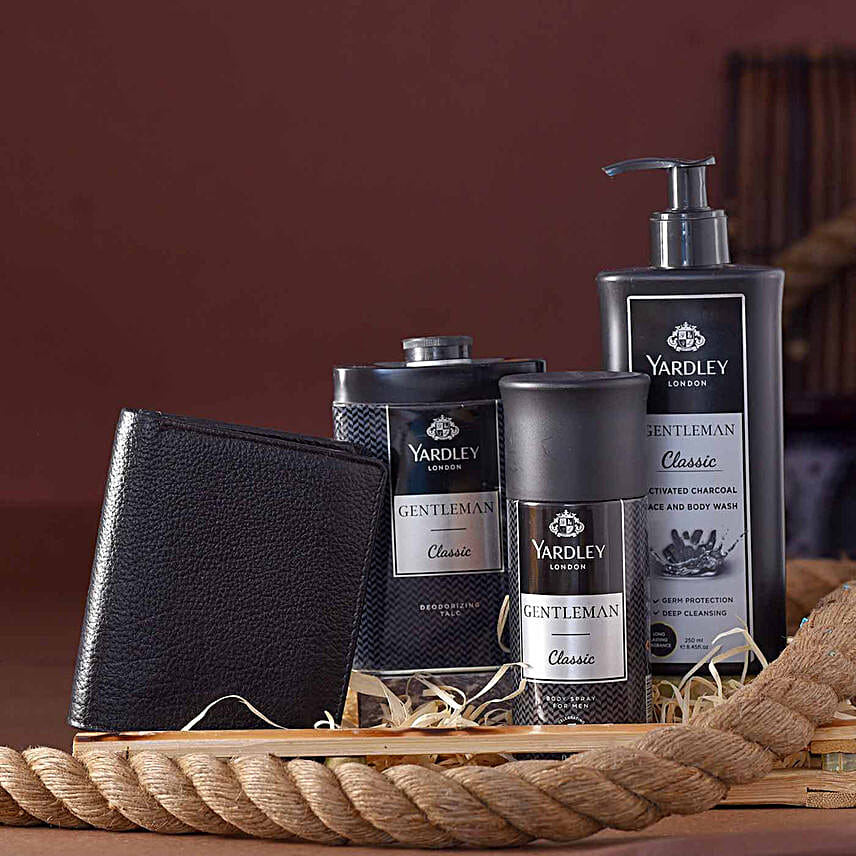 A man's wallet is not just a mundane accessory; it symbolises his style and persona. Likewise, this Wenz wallet combined with the elegance of the Yardley London Grooming Kit makes for a thoughtful and classy gift. This grooming hamper caters to both utility and luxury, providing your brother with the essentials to stay organised and exude charm wherever he goes.
Raksha Bandhan is not just a festival; it's an emotion that strengthens the beautiful bond between siblings. This year, elevate your gift-giving game and surprise your brother with a grooming hamper that reflects your love and appreciation for him. It will not only make him feel pampered but also convey the message of care and thoughtfulness most exquisitely. So, go ahead and make this Rakhi truly special for your brother! Happy Raksha Bandhan!