Hold onto your hats because Daughter's Day is coming, and it's time to celebrate your awesome bond with your favourite girl. This special day is a celebration of love, laughter, and, of course, the joy of giving heartfelt GIFTS! So, if you want to bring a smile to your girl's face with a perfect gift, get ready to explore wonderful gift ideas for Daughter's Day. 
Necklace Earring Set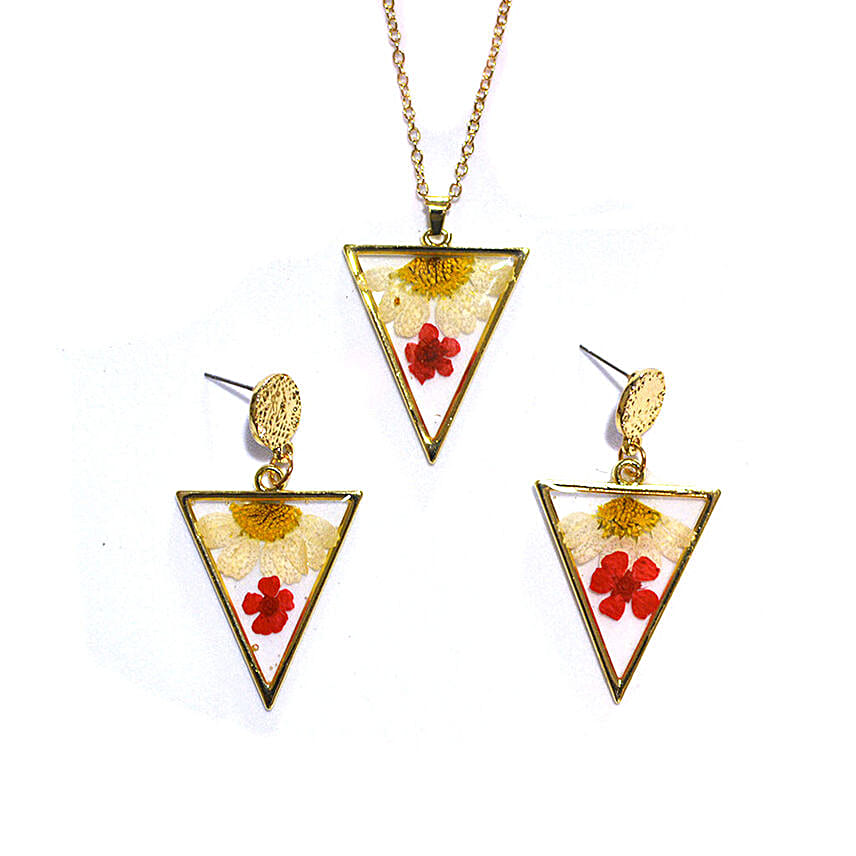 Jewellery has the power to make any woman feel special. Gift her a beautiful necklace and earring set that she can wear on special occasions or even daily. Every time she adorns this jewellery, she'll be reminded of your love and thoughtfulness.
My Angel Personalised Mug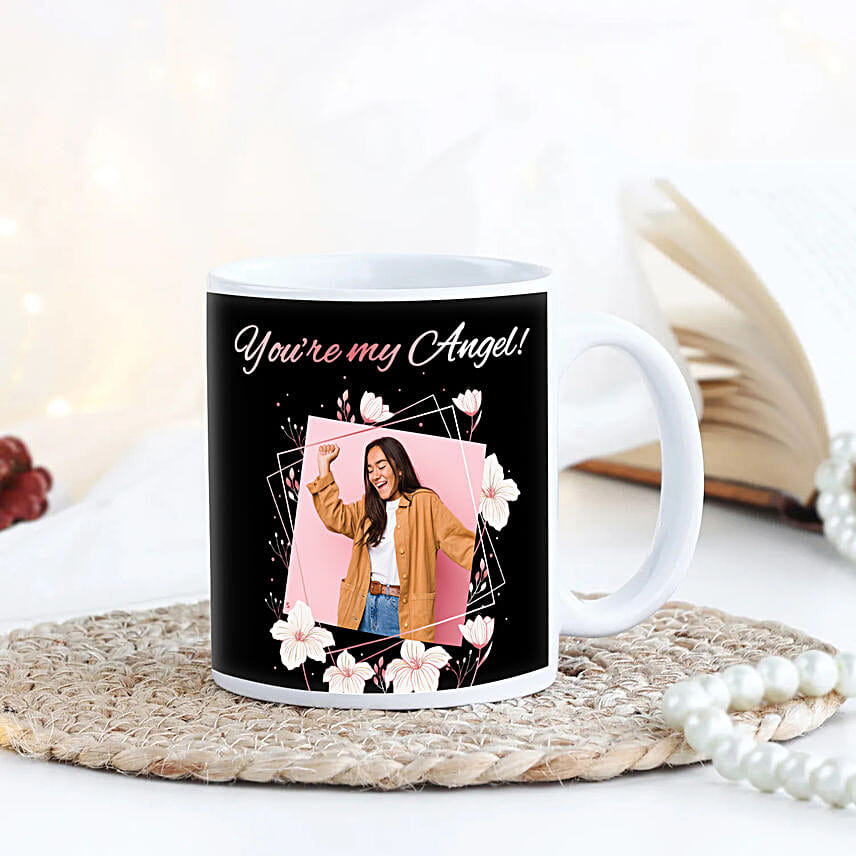 A personalised touch always adds a unique charm to any gift. For instance, this mug will always make her smile when she sips her morning coffee or tea. Additionally, the text on it will express how special she is to you!
Pink Carnations & Ferrero Rocher Arrangement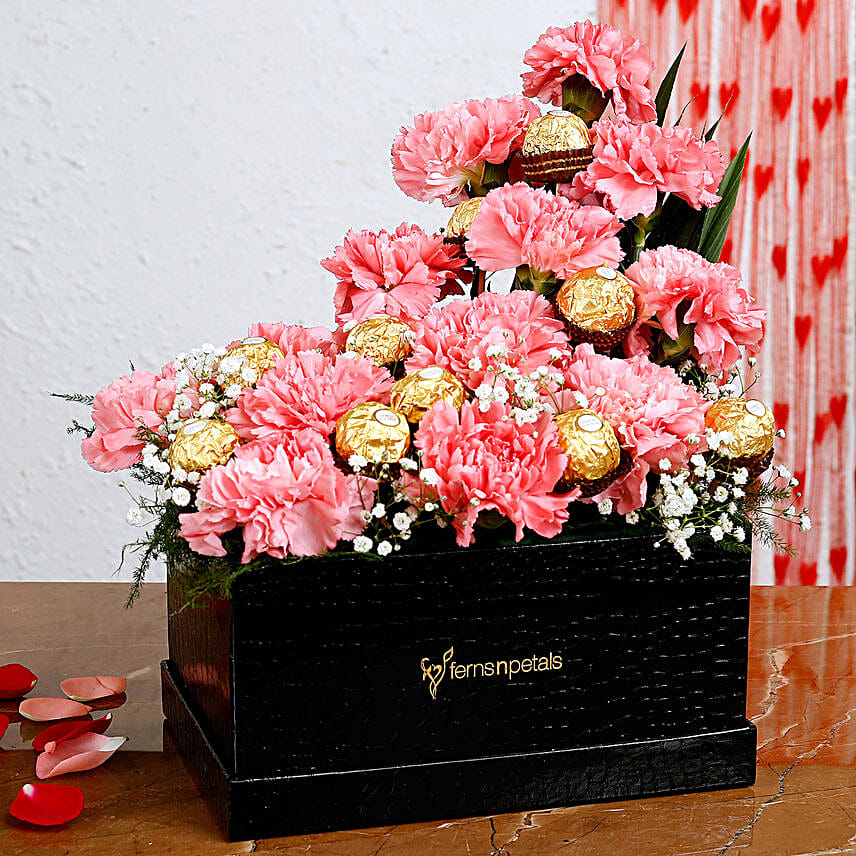 Flowers are a timeless symbol of love and appreciation. This exquisite arrangement of pink carnations paired with Ferrero Rocher chocolates in an FNP box is one of the perfect gifts for Daughter's Day. It's a gift that not only brightens her day with beautiful blooms but also satisfies her sweet tooth.
Yardley London Grooming Hamper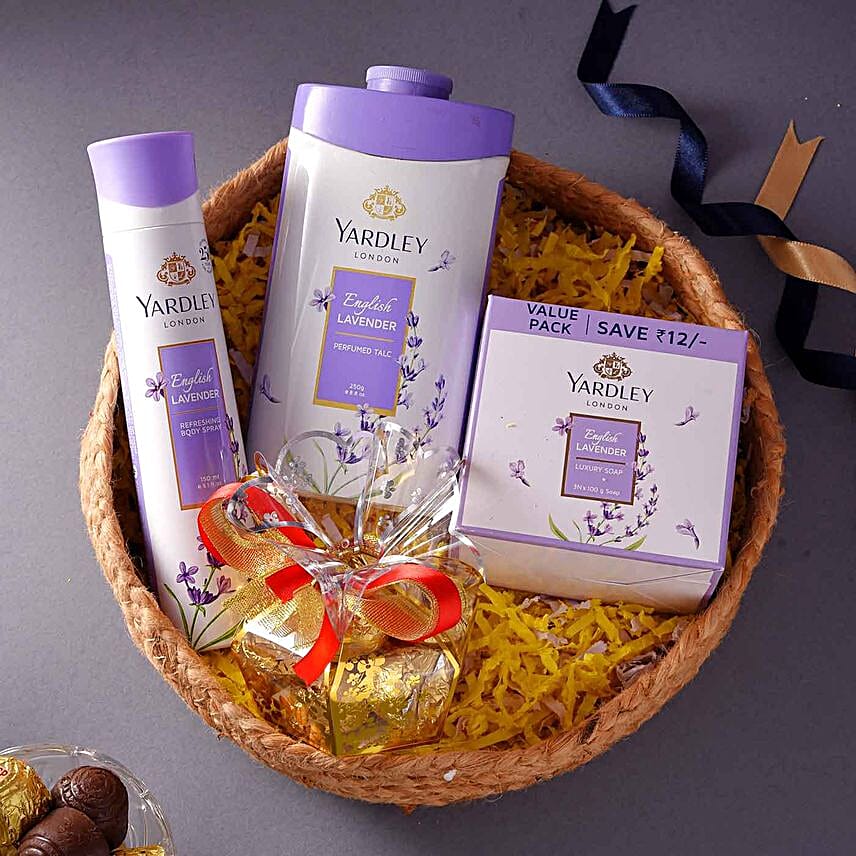 For a daughter who loves to pamper herself, a grooming hamper from Yardley London is an ideal choice. This hamper includes body talc, soap, and body spray, offering a luxurious and fragrant experience. To add a touch of sweetness, it also includes a delightful chocolate gift box.
Happy Cuddly Blue Hippo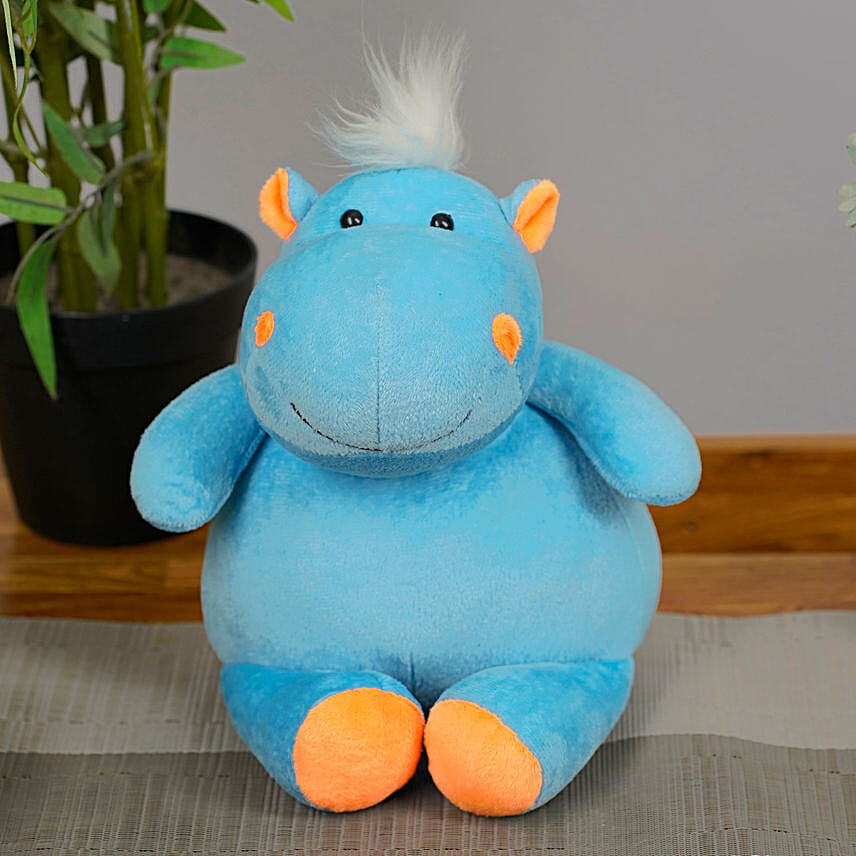 No matter how old your daughter is, a cuddly stuffed toy can bring comfort and joy. This happy, blue hippo is not just a cute plush companion; it's a reminder of the fun and laughter you've shared over the years. This gift is perfect for daughters of all ages, from little girls to young adults.
Gotta Patti Designer Potli Bag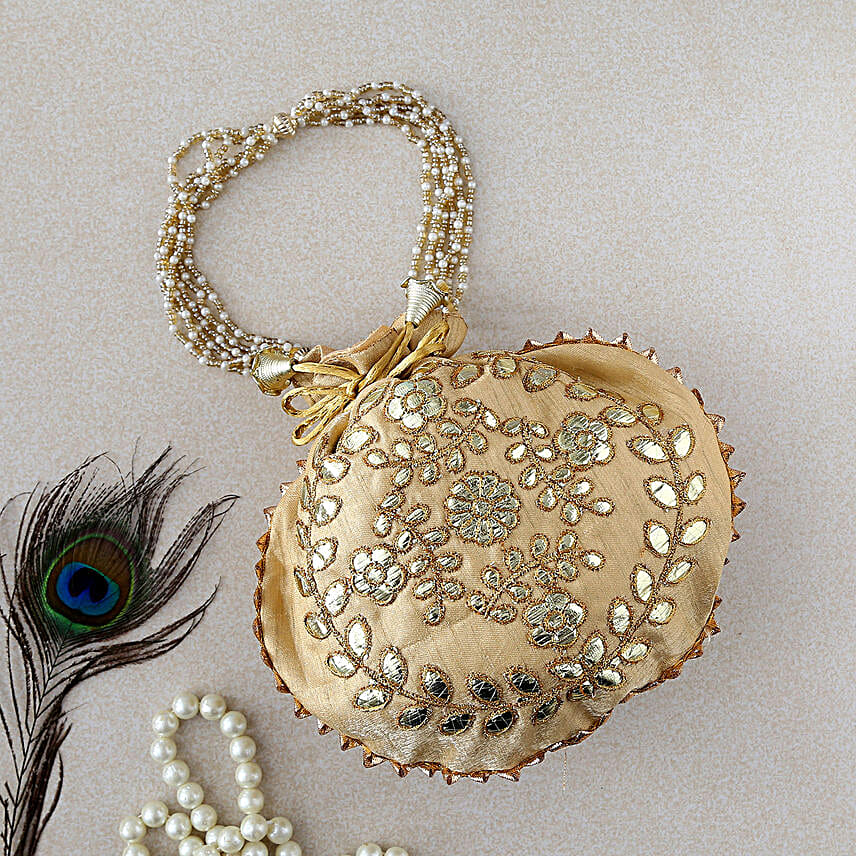 Potli bags have a unique charm and are perfect for adding a touch of traditional elegance to any outfit. This Gotta Patti designer potli bag is a versatile accessory that she can carry to accentuate her look.
A Mouth-watering Cake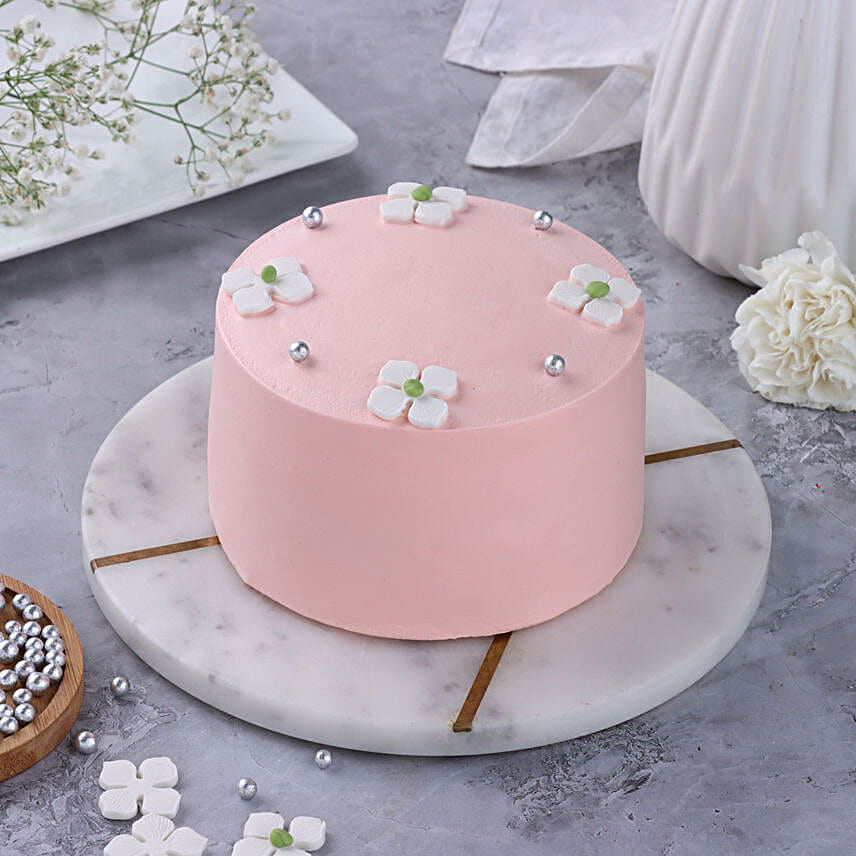 Of course, don't forget to include a delicious Daughter's Day cake to make the celebration even sweeter. Whether it's her favourite flavour or a special design that reflects her personality, a cake is a delightful addition to the Daughter's Day festivities.
As you consider these gift ideas for Daughter's Day, remember that it's not just the gift itself but the love and thought behind it that matters most. Each of these gifts has its own special way of conveying your affection and appreciation for your daughter. Happy Daughter's Day!