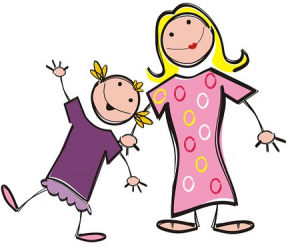 Bhai Dooj is the final day of Diwali and this day sees the unity of brother and sister in a cute and sweet manner. The rituals of this festival is a simple one where the sister applies a tikka on the forehead of a brother and prays for his longevity and good health. She also offers some sweets as Prasad and then starts the gift segment where both of them exchange the gifts that they have lovingly bought for each other. So, it is quite synonymous to rakhi celebration and the major difference is in bhai dooj there is no thread to be tied on the wrist of a brother.
So, here are some of the suggestions on this gift front for both brothers and sisters. Do, shop well for impressing each other.
Sisters would love these:
Jewelry is one thing that would never lose its charm in front of girls. Any girl of any age would love to be adorned by jewelry believe me. Take the junk jewelry for the college going ones or the younger ones. For the married ones, get the diamond or gold ones. You can take her out for shopping and let her buy anything she desires and see the gleam in her eyes. From ice-cream to designer shoes, be ready to spend money on your darling sister. She would be more than happy and in this excuse, you two would also get to hang around for which you both don't seem to find time.
Brothers would value these:
A lovely wallet made of leather is one of the best things that can be gifted to your brother. Keep some Feng Shui coins inside it to make this thing luckier for him. If your Brother us IT Savvy and loves to keep his devices prim and proper you can make his laptop a funnier and funkier one by attaching a cool and colorful laptop skin to it. You would easily get a laptop skin with nice and witty quotes that would inspire him to learn and work more perhaps.
With these bhai dooj gift ideas, I hope you would have a lovely time with each other.